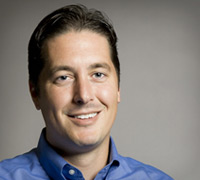 Surrendered to the Call
Gunnar Johnson is the Executive Pastor of one of the most successful stewardship ministries in the nation at Gateway Church in Southlake, Texas.
Gunnar Johnson, Stewardship Pastor at Gateway Church in Southlake, Texas, leads a stewardship ministry that serves about 3,000 people a year. As a result, hundreds of church leaders contact him every year to ask his team how to start a stewardship ministry. In general, churches that reach out fall into one of two categories.
The first is the church that needs to increase the amount of money coming in. Their financial house is not in order. They come to Gateway because Gateway has one of the highest percentages of per-capita giving in the country. "The problem when money is the driving factor is that the leadership usually doesn't have the heart change about why there's such a need for stewardship training," Gunnar said. "The pastor may not be a giver, be in a ton of debt and not handle his money well at home—and so the church reflects that."
The second type of church is different. They come in saying, "I see these principles in Scripture about money, but I don't know how to teach them. This is an important issue in the lives of our people. Could you show me how to do this ministry?" They didn't say they needed help building a building or that they're coming in under budget. "It's a burden for helping people get free," Gunnar said. "I'll spend a lot more time on that conversation."
Why? "The first church isn't ready. If we showed them how to do stewardship ministry and their church began to do well financially, they may still not get it. They'll be worse off, because they'll have money but not know why they teach on it."
He says it's like a lottery winner who doesn't have the character transformation to handle the wealth.
"My senior pastor said that for every dollar he puts into a stewardship ministry, it nets a tenfold return." They saw that the first year. So, they invested about $1 million into stewardship ministry, and it changed the budget of the church by about $10 million. "We've stayed 20 to 25% revenue over budget year after year. It's crazy! Our needs are met, and here's the cool thing, we don't even spend what we budget. We cap our expenses at 70%. That's a modern-day concept, isn't it?"
Plus, they give away 15% of everything that comes in. "We model as a church what we want people to do. It makes me scratch my head that some people think this is so revolutionary," he laughed.
The Resources Are Already There
To start a stewardship ministry, Gunnar encourages pastors to raise up and empower others to do it. That's what his pastor did.
"I think God has entrusted every single church with people called to do this either as a volunteer or a staff member. I think they're already in their church," he said. "God has already put every resource they could possibly need right there in their own church. They just need to get out of the way. Let people who are called to do this go on and do it."
"Most church leaders take someone who has the capacity to run a $100 million company with a bunch of employees and make them a door greeter," he said. "There's nothing wrong with being a door greeter, but let's go ahead and use what God put inside of them as their passions and abilities! Give them the opportunity, and then watch them take off and run." That's what his pastor did for him.
"As a church leader, figure out what you want people to do and empower them to do it. That's what Pastor Robert did with me. He gave me the opportunity and has empowered me to build the ministry with his blessing. And we've been able to help a lot of people."
As people have been helped, the entire church culture has been transformed to one of true, radical, biblical stewardship.
This can happen in your church as well! Dave Ramsey has created a program called Momentum to help bring people back to God's view of money management and cultivate a culture of lasting generosity. Discover today how Momentum can help your congregation.