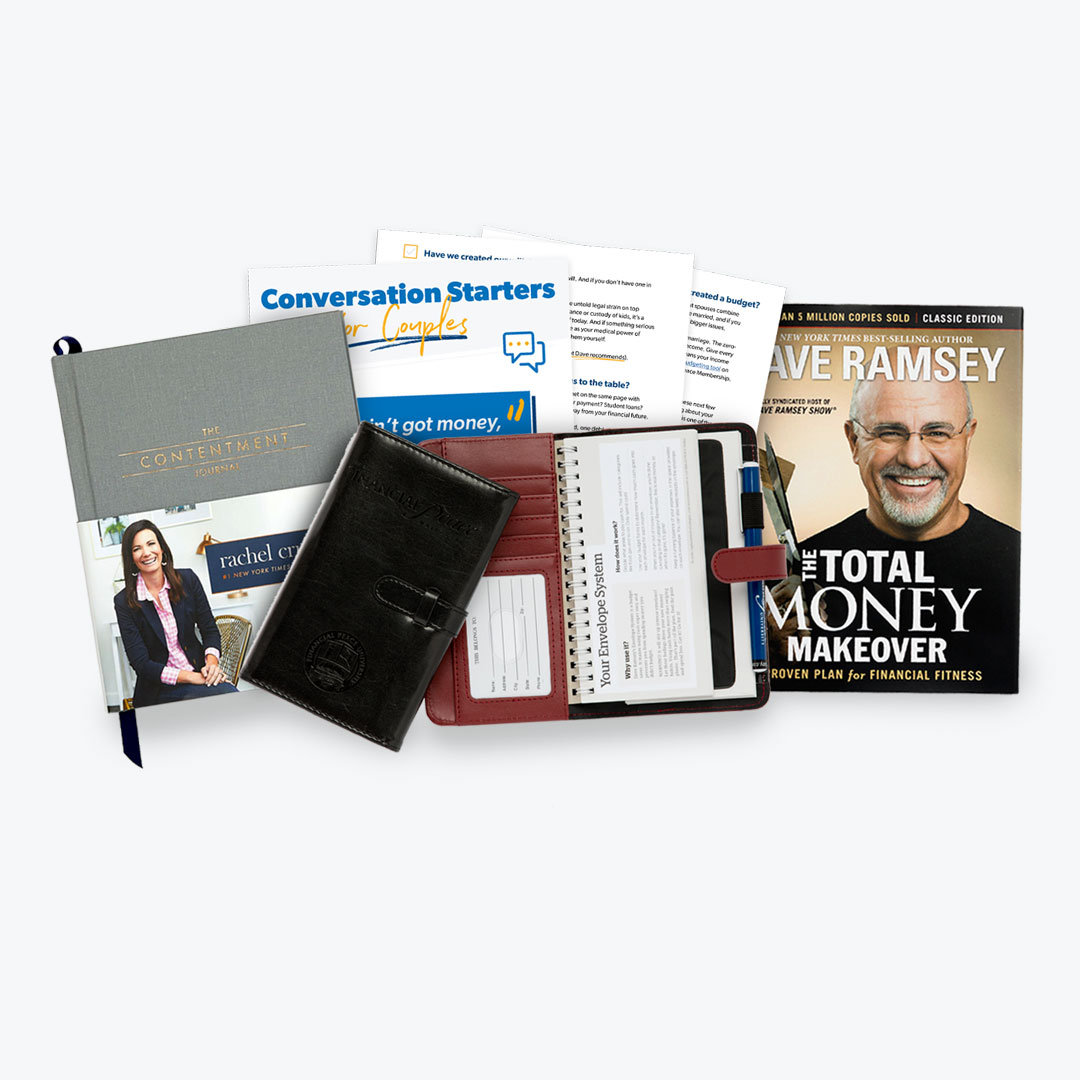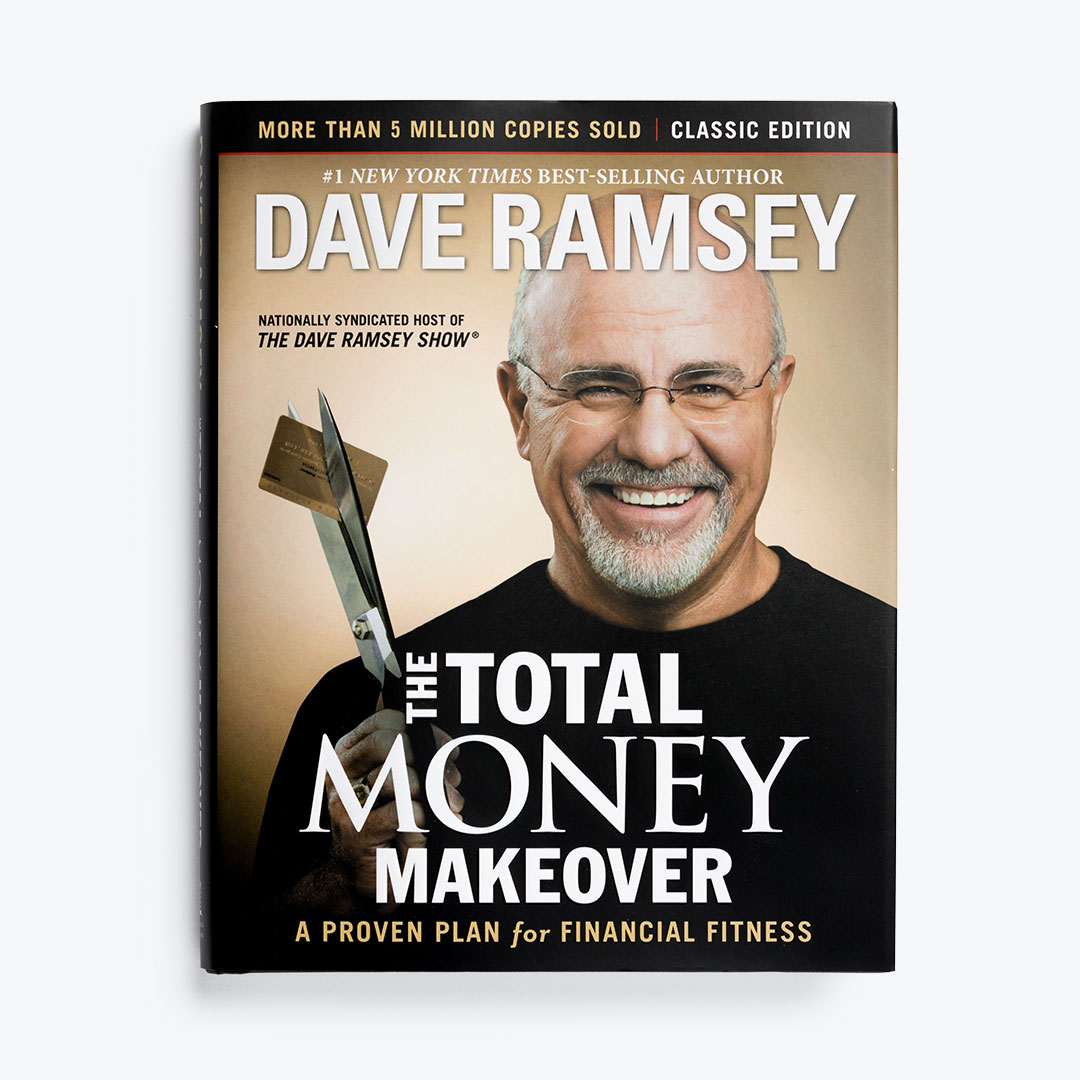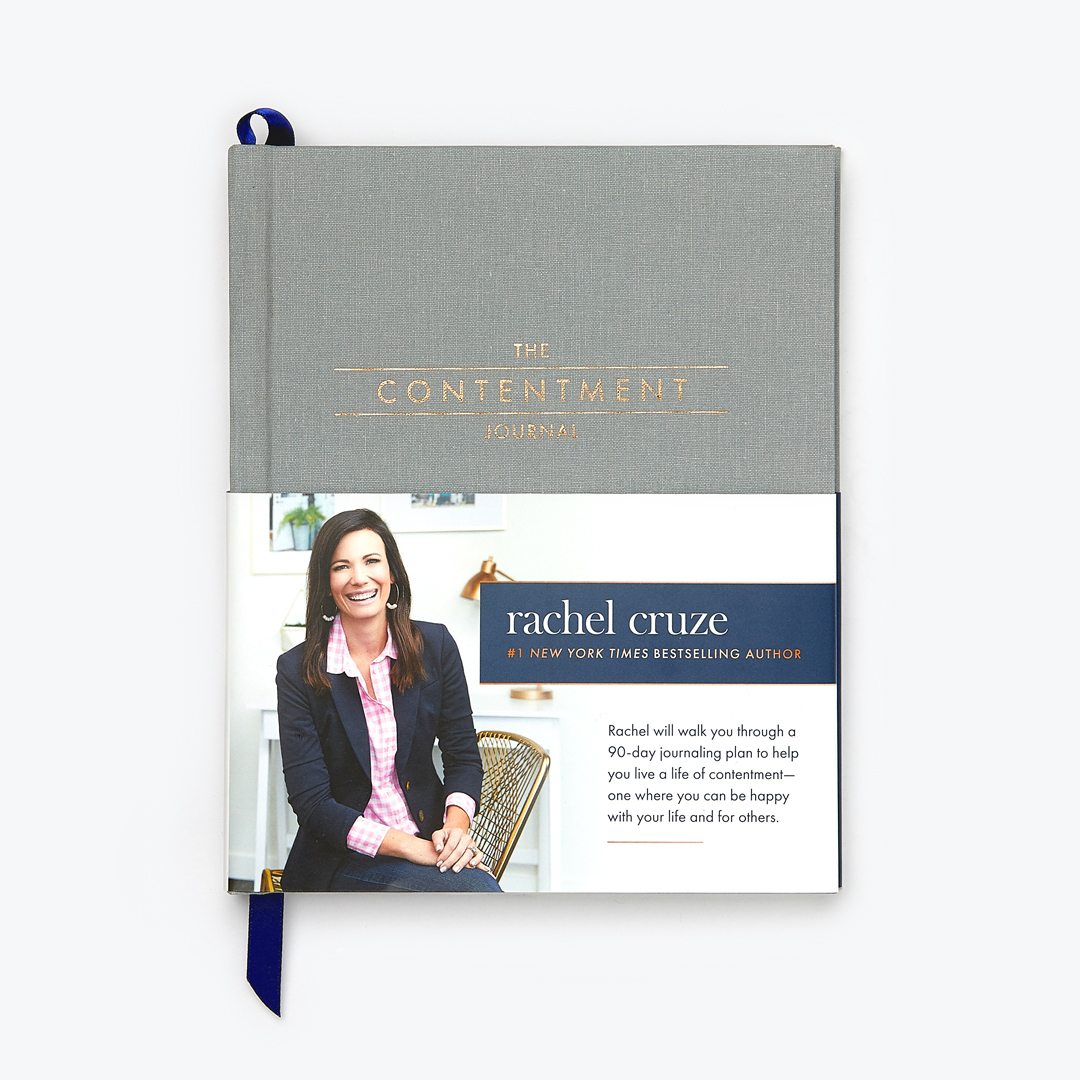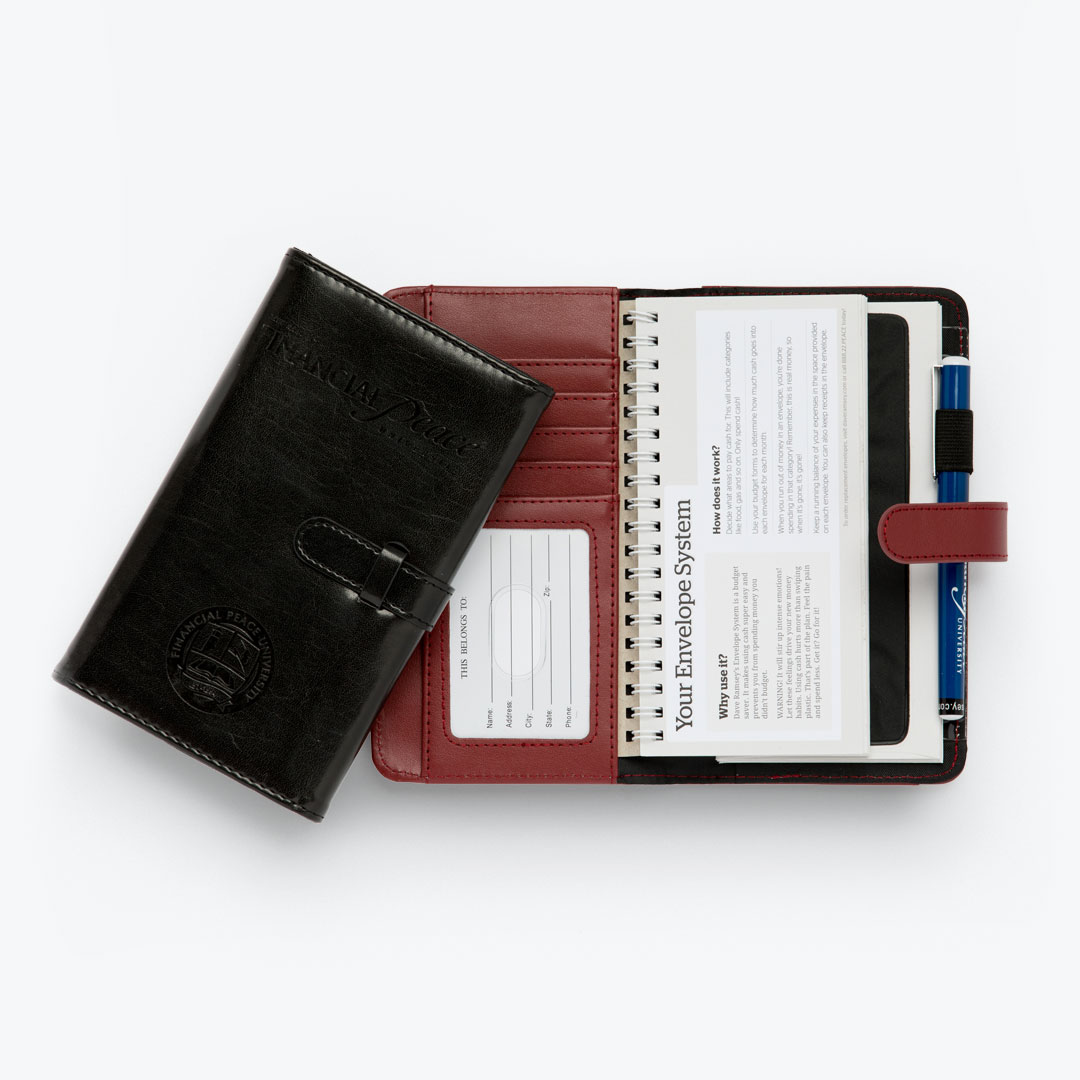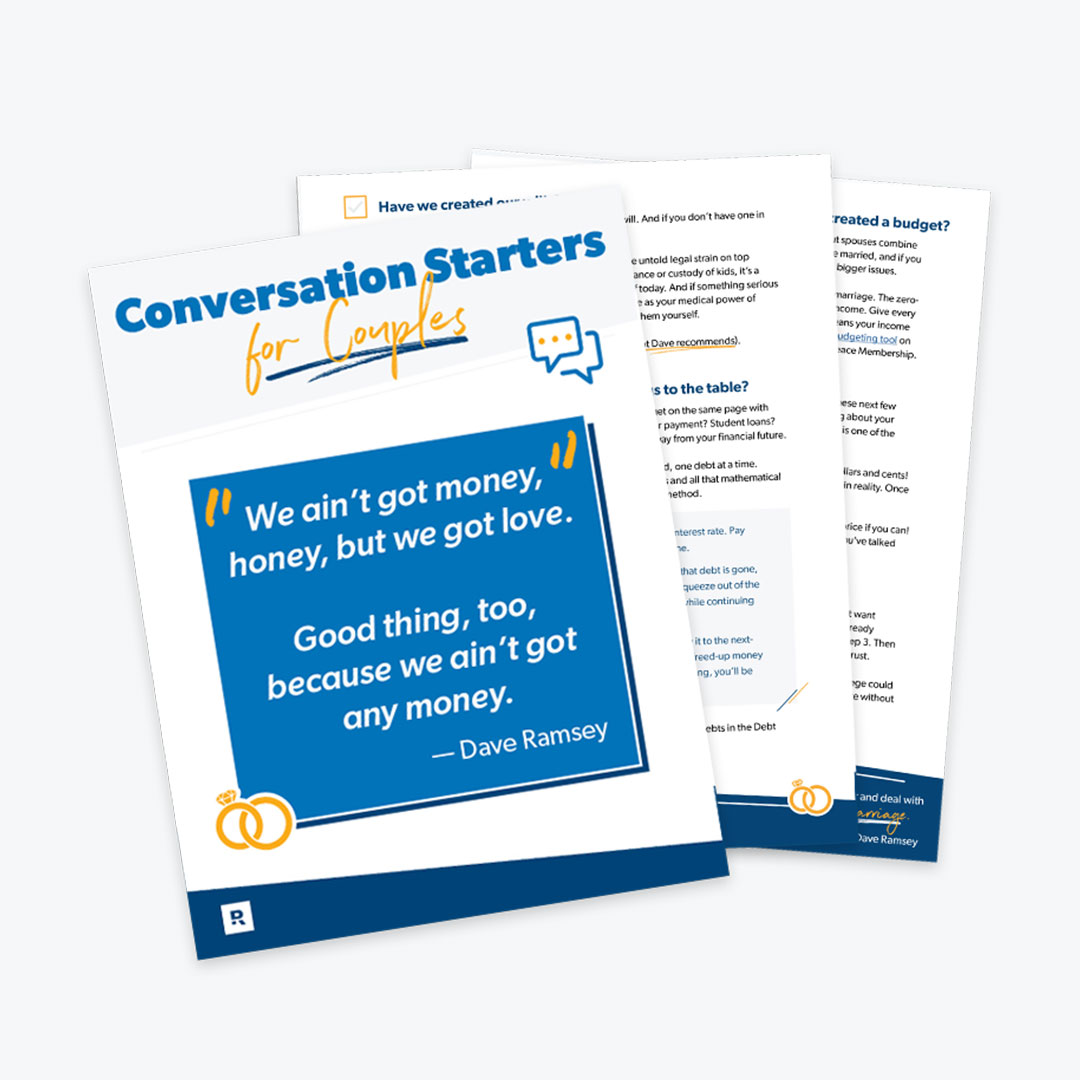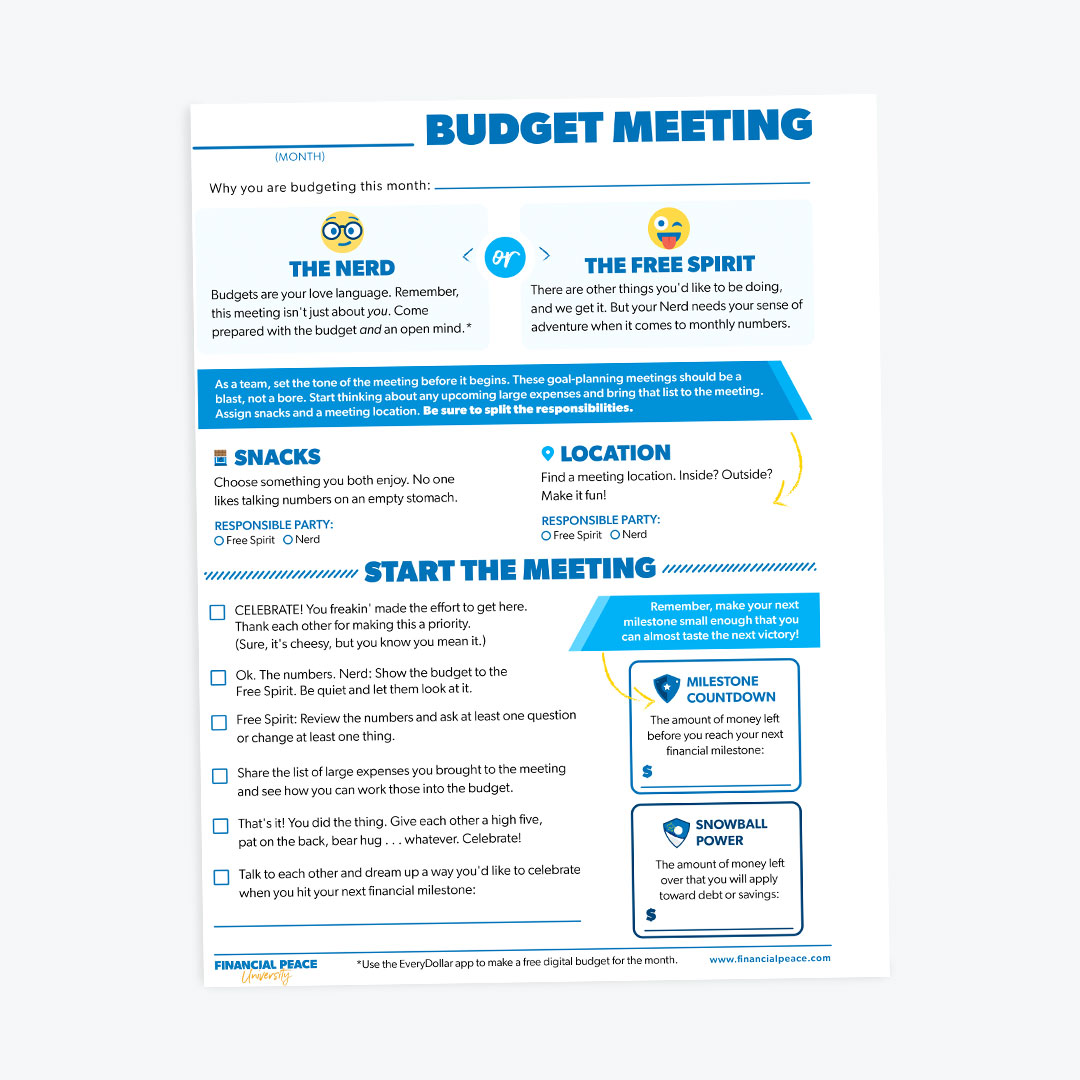 New! Wedding Gift Pack
Make sure their "something borrowed" isn't money this wedding season!
Description
It's that time of year—love is in the air, and you're looking for the perfect gift for newlyweds and engaged couples! Help them start their marriage on the same page with this brand-new bundle of books and tools that will show them how to live happily debt-free ever after.
The Wedding Gift Pack will help newlyweds:
Create a budget together (for richer or a lot richer) with The Total Money Makeover
Capture memories and stop keeping up with the Joneses with The Contentment Journal
Cash in on their money goals and habits together with His & Hers Envelope Systems
Tackle tough money topics with the Conversation Starters for Couples PDF Guide
Organize their monthly budget meetings with the FREE BONUS Budget Meeting Guide
This is the gift pack you wish you and your spouse had when you were starting out! Give couples the know-how they need to tie the knot without getting tied up in debt. Trust us—they'll thank you for going off the registry for this gift.
What's Included?
New! The Contentment Journal

His & Hers Envelope Systems

Conversation Starters for Couples - Downloadable PDF

FREE BONUS: Budget Meeting Guide - Downloadable PDF
Here's What People Are Saying
When Mike and I got engaged, the first thing he wanted to really focus on is our finances. He heard about Dave Ramsey and was so excited to tell me about these Baby Steps. After listening to Dave, I was all in! After two years, finally having ZERO debt and paying everything off is the best feeling in the world. All that hard work truly paid off (pun intended).
Eight months into marriage, we got to thinking, Where is all our money going? We knew we needed to make a change. After hearing about Dave Ramsey, our minds were made up. It's amazing how much can change when you choose to make sacrifices and are intentional about reaching your goals. I've honestly never been more proud of us! Cheers to living like no one else!
Back when Liz and I were engaged, we had lots of Spirit-led conversations about how we wanted to build our life together. Money was one of those topics. We made it a priority on Day 1 of our marriage to knock out every student loan and pay off our newer car in order to free ourselves to build the future we dream of and be able to live generously as God calls. We finally completed our goal. We are #debtfree!
About Dave Ramsey
About Rachel Cruze
You May Also Like

Shipping & Delivery
Physical Shipping
All physical products will be processed and ready to ship within two business days (often even faster). The total delivery time depends on the service you select and where your order is being delivered. You may see multiple shipping options to choose from during checkout. Our default choice will always be the most economical, but not necessarily the fastest.
Downloadable PDF
Your downloadable product(s) will be available in the order confirmation email you received at checkout. Look for the heading, "Digital Downloads" in the confirmation email and locate the provided product download link. Right-click on the link and select "Save Link As" or "Save Target As." Change the destination location to "Desktop" and select "Save."