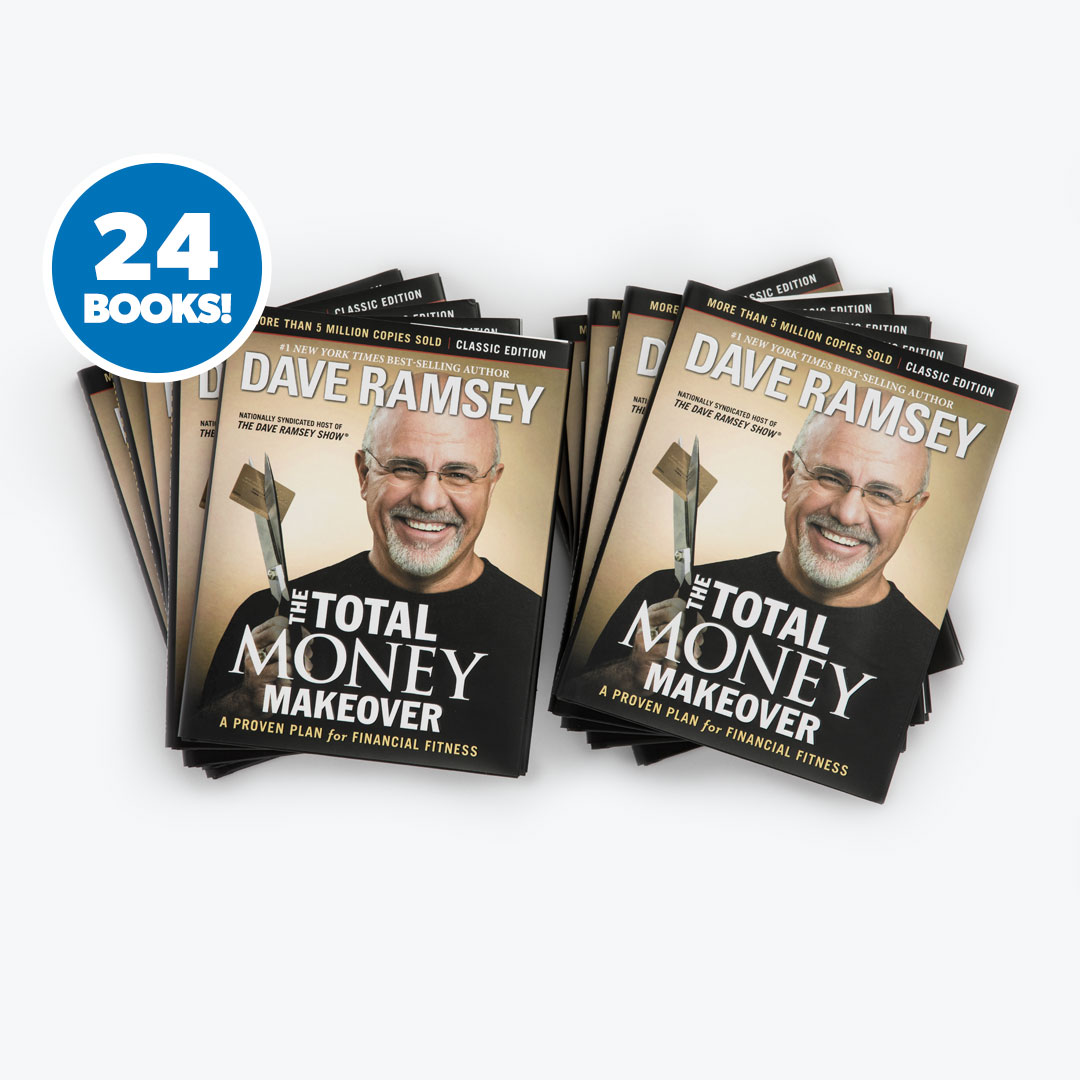 New! The Total Money Makeover - 24 Book Special
Get 24 Copies of Dave's #1 Bestseller for Just $8 Each!
Description
When it comes to your money, the coronavirus can't stop you from moving forward. It's time to buckle down and start making real progress one day… one step at a time. Help spread hope to those around you with our lowest price EVER on Dave's #1 best selling book, The Total Money Makeover, with this new 24 book bundle.
About The Total Money Makeover
In The Total Money Makeover, Dave condenses his 20 years of financial teaching and counseling into 7 organized, easy-to-follow steps that will lead you out of debt and into a Total Money Makeover. Plus, you'll read over 50 real-life stories from people just like you who have followed these principles and are now winning with their money. It is a plan designed for everyone, regardless of income or age.
With The Total Money Makeover, you'll be able to:
Design a sure-fire plan for paying off ALL debt.
Recognize the 10 most dangerous money myths.
Secure a big, fat nest egg for emergencies and retirement.
Positively change your life and your family tree!
Customer Ratings and Reviews
About Dave Ramsey
Shipping & Delivery
Physical Shipping
All physical products will be processed and ready to ship within two business days (often even faster). The total delivery time depends on the service you select and where your order is being delivered. You may see multiple shipping options to choose from during checkout. Our default choice will always be the most economical, but not necessarily the fastest.