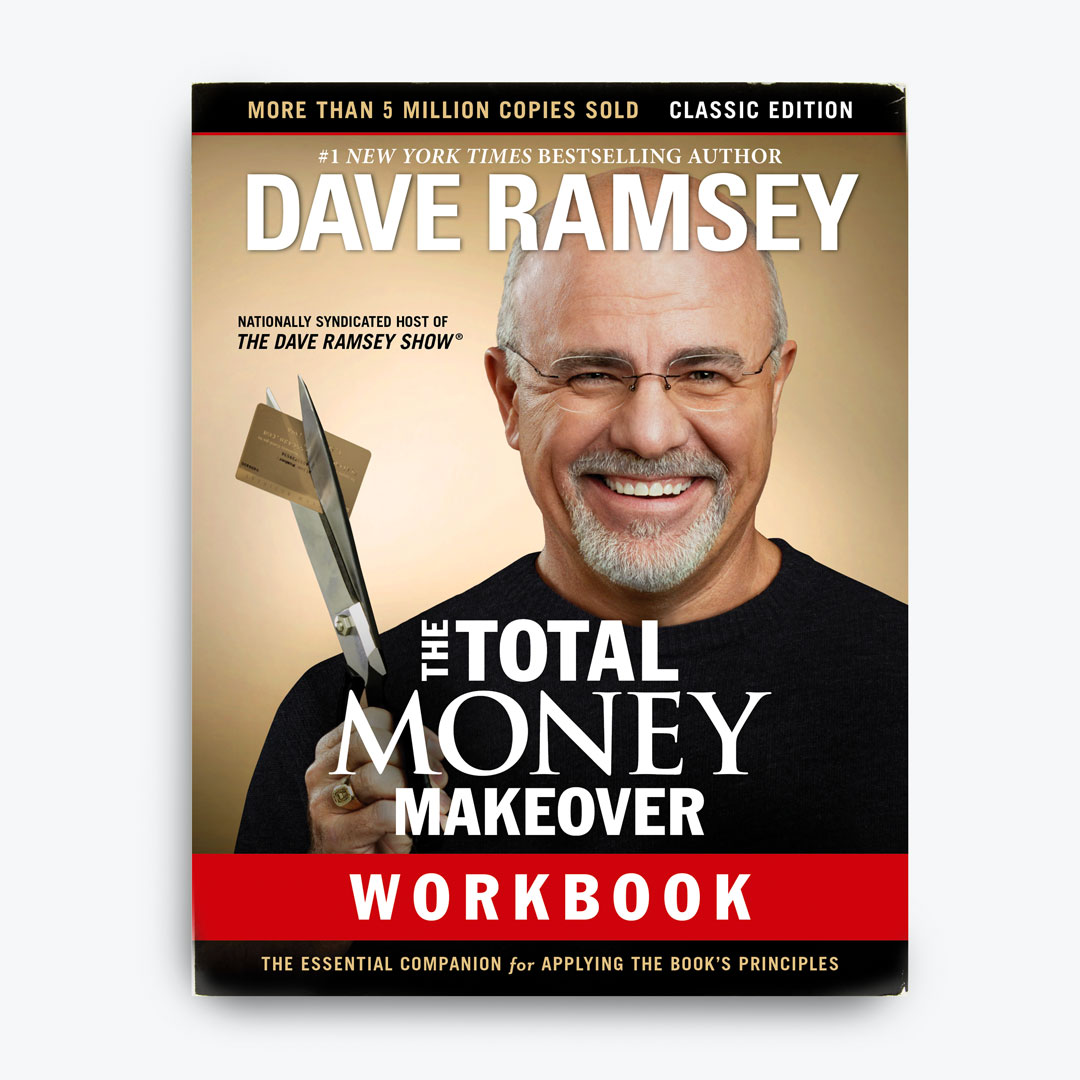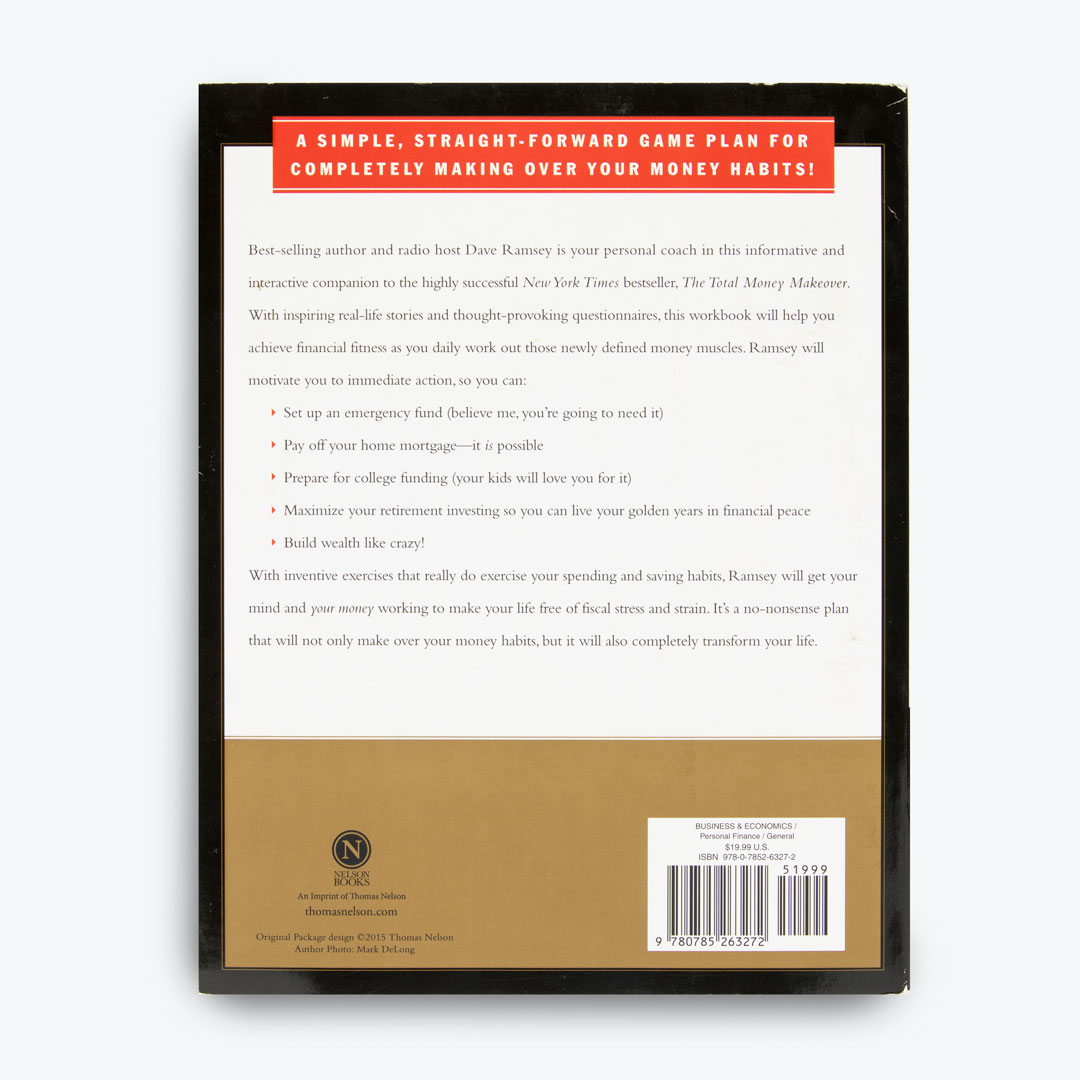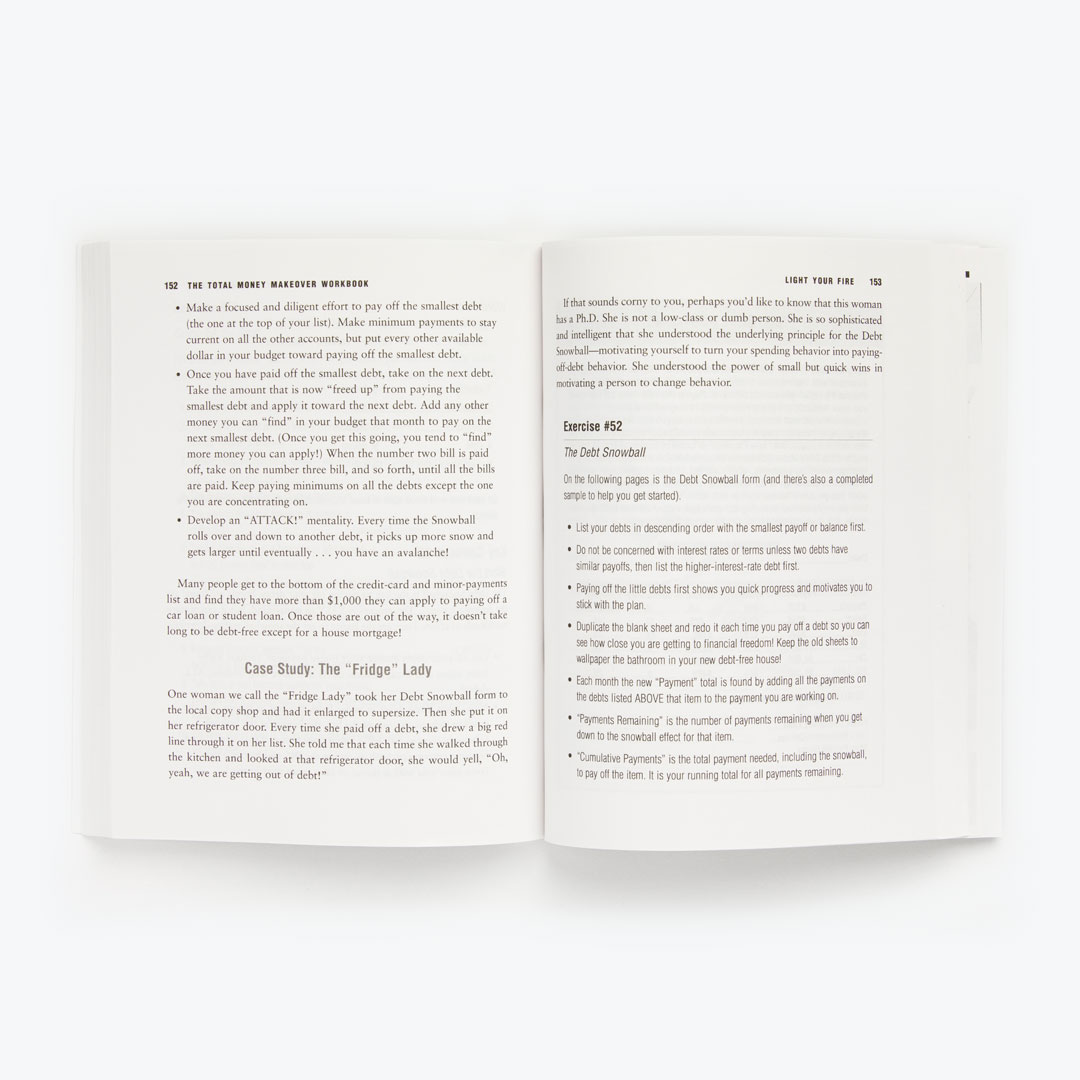 The Total Money Makeover Workbook
The Interactive Companion to Dave Ramsey's Best-Selling Book, The Total Money Makeover.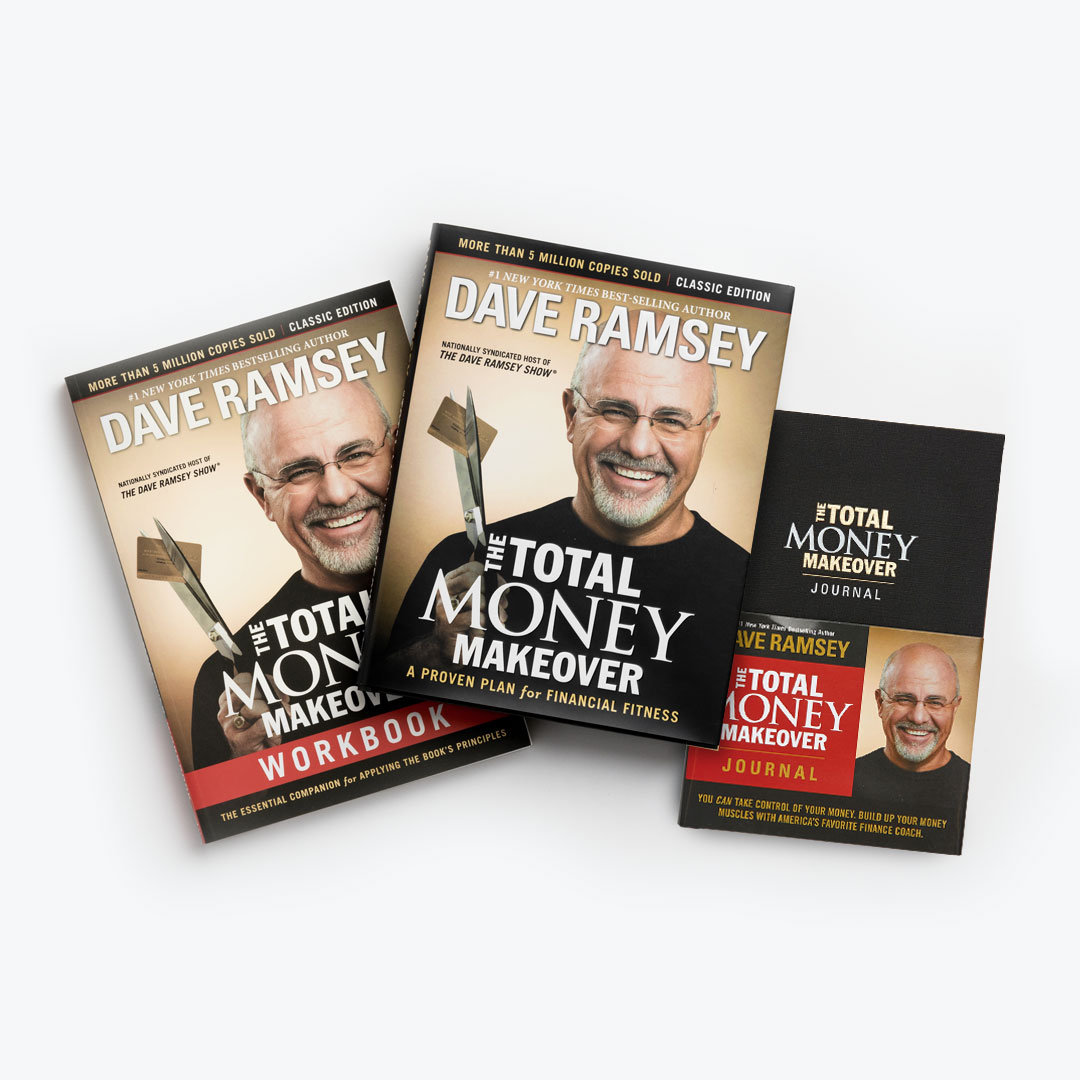 Get Everything for a Total Money Makeover!
Description
With inspiring real-life stories and thought-provoking questionnaires, this workbook will help you achieve financial fitness as you work out your newly defined money muscles. Dave will motivate you to immediate action, so you can:
Set up an emergency fund.
Pay off your home mortgage.
Prepare for college funding.
Maximize your retirement investing.
Build wealth.
Live and give like no one else!
With inventive exercises that exercise your spending and saving habits, Dave will get your mind and your money working together to make your life free of money stress and strain. It's a no-nonsense plan that will not only make over your money habits, but will also completely transform your life.
Here's What People Are Saying
I think the way the workbook complements the book it is great. I also enjoy the way that it walks you through everything and asks questions to help remove barriers and build accountablity. It is a perfect balance of tough love, hand holding and hope. This is an excellent tool and fantastic value for anyone, but especially those who are going at it alone.
I purchased this book for my son and he is so excited to get started with this life change. He stated that a lot of the things mentioned in the book are things he knew growing up but forgot. I haven't heard him this excited in a long time and he is even excited to share all of this information with his oldest son.
This book along with your daily radio show has gotten me and my family on the best road for life. I only wish I had your advice years ago. Thanks for all the straight answers you give and the work you put into finding the morally, ethically and affordable companies to help us.
My husband has listened to Dave on the radio much more than I have as he is a truck driver and has the time. I'm still working through the text and workbook, but it is good to see with my own eyes the principles my husband has brought into our family. We're 71 and 69 and still not debt free, but are working hard to reach that goal. We both appreciate these tools to help us to be able one day to call in and yell, "We're debt free!"
Customer Ratings and Reviews
About Dave Ramsey
Product Details
Pages: 256
Publisher: Thomas Nelson
Format: Paperback
Release Date: January 2, 2018
Language: English
ISBN-13: 978-1400206506
Genre: Personal Finance, Debt, Building Wealth, Budgeting
Target Audience: People Who Want to Apply the Lessons They Learn in The Total Money Makeover and Organize Their Budget with Dave's Guidelines and Principles
SKU: 9781400206506OLP
Shipping & Delivery
Physical Shipping
All physical products will be processed and ready to ship within two business days (often even faster). The total delivery time depends on the service you select and where your order is being delivered. You may see multiple shipping options to choose from during checkout. Our default choice will always be the most economical, but not necessarily the fastest.