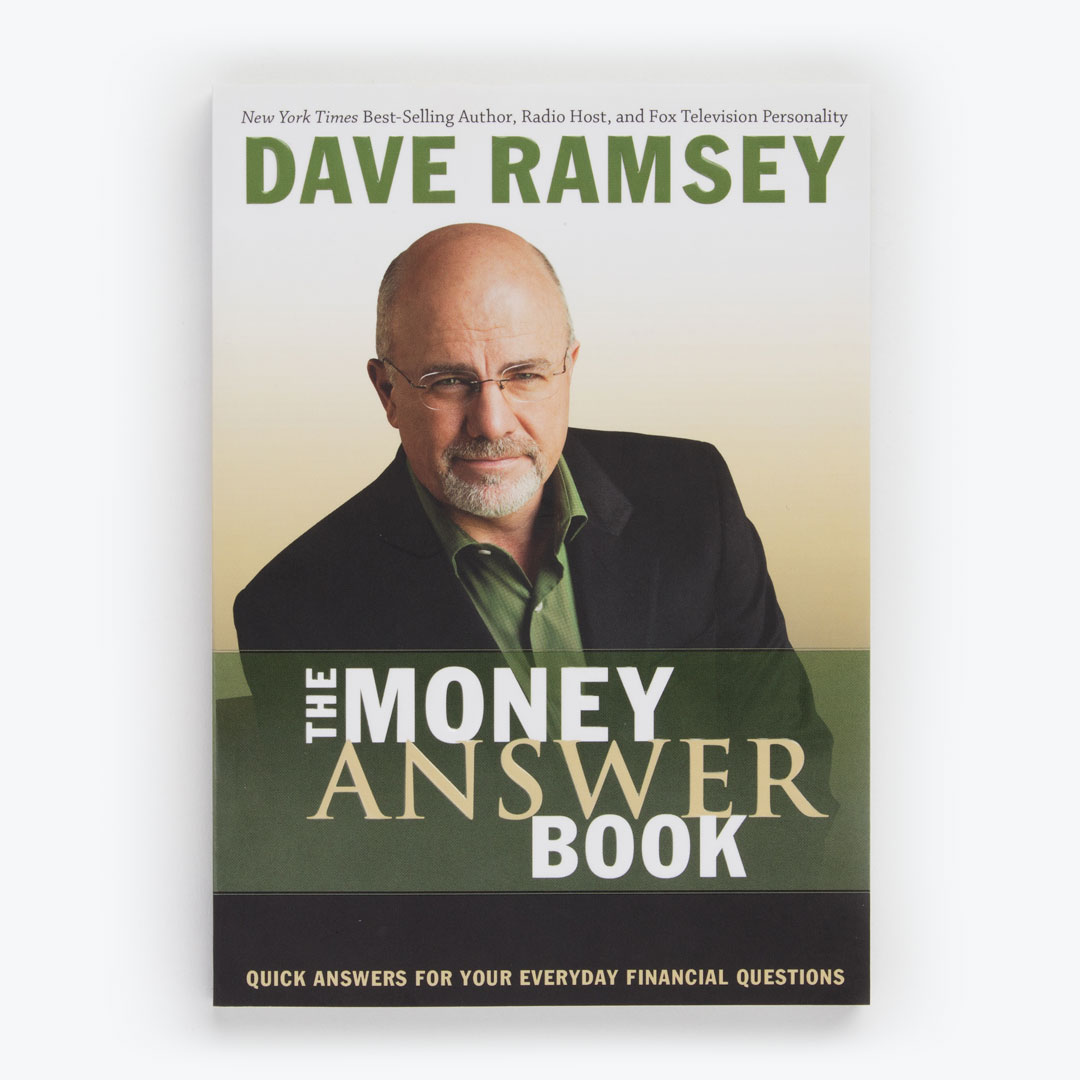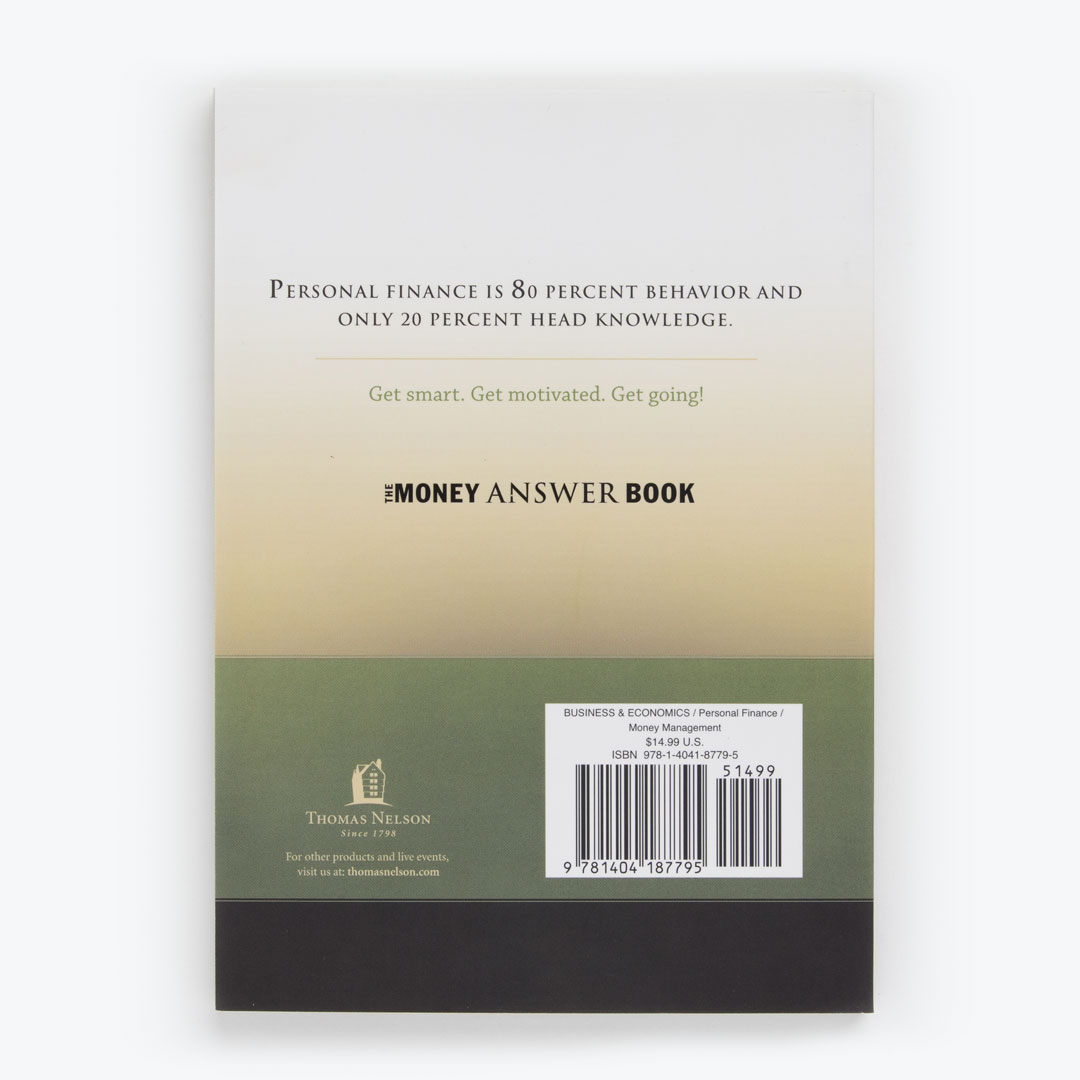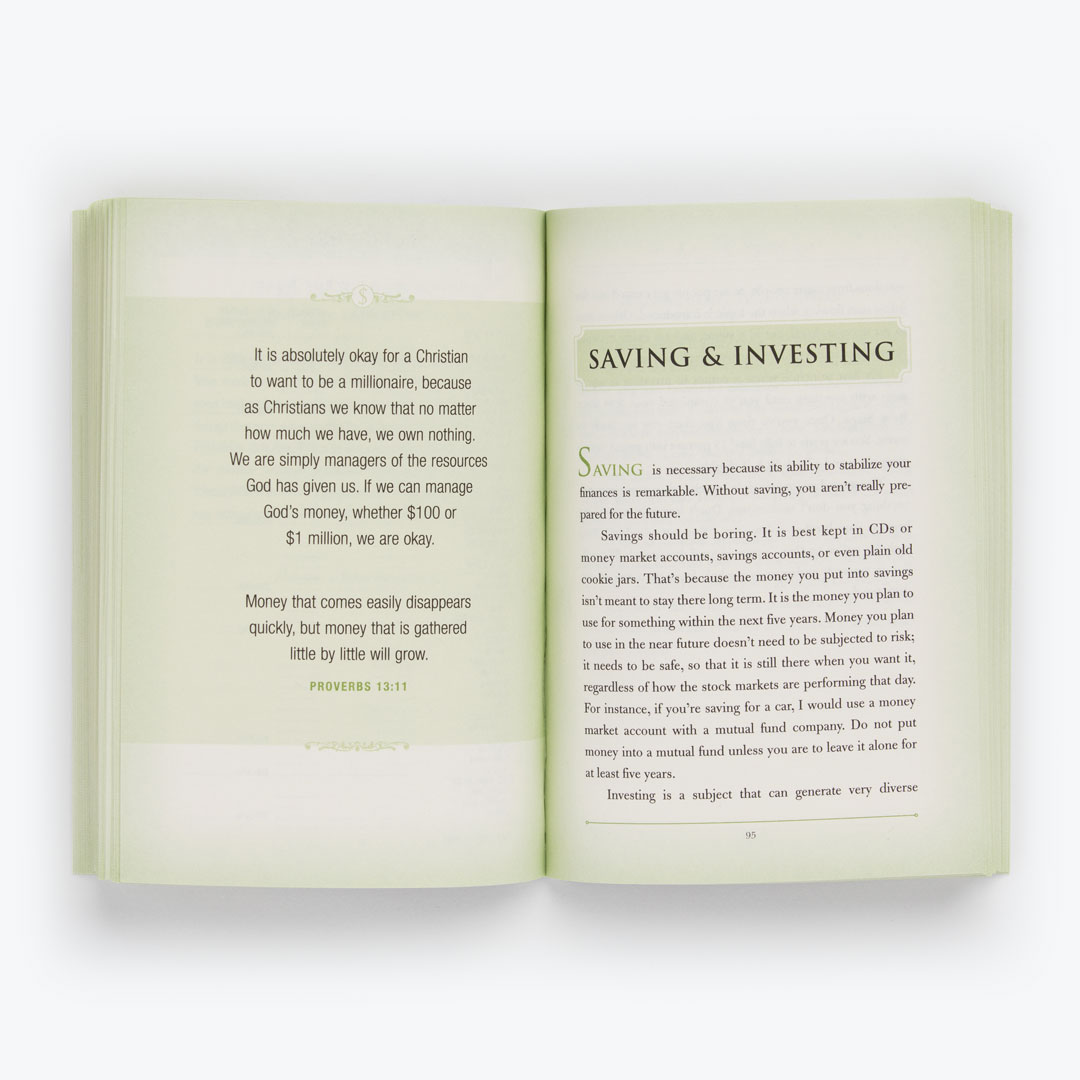 The Money Answer Book
Quick Answers For Your Everyday Financial Questions
Description
Quick answers to your everyday money questions. This book provides answers to more than 100 of the most-asked questions from The Dave Ramsey Show.
Personal Finance is 80% behavior and only 20% head knowledge. Get Smart. Get Motivated. Get Going!
What It's About
Written in an easy-to-read format, this book provides answers to more than 100 of the most-asked questions from The Dave Ramsey Show. This is Dave in his most popular format—ask a specific question, get a specific answer. He tackles problems that face everyday people, such as budgeting, retirement planning, saving for college and giving to help others.
Example Questions:
What are the Baby Steps?
Does the national economy really affect my personal economy?
How do I get the ball rolling to get out of debt?
What are these strange terms on my credit report?
Should I sell my house to get out of debt?
How important is financial counseling before we get married?
Should we have joint or separate accounts?
Why should we teach kids about money?
My income is irregular. How can I make a budget?
What are the basics of investing?
Should I cash out or roll over my 401(k)?
What are the four NEVERs of college saving?
Should my church borrow for a new building?
Here's What People Are Saying
This book is a great book to answer questions on a wide range of topics. It is a good companion to The Total Money Makeover book. I would definitely recommend this book to family and friends!
I'm working my way through this book. I carry it with me most days in case I need to refer back to it. I keep hearing Dave answering things (I also listen to the radio during the week for his show). It's changing my mindset, which I know isn't an overnight thing to do (especially one that is as stubborn-- as in me!).
I buy this book over and over for every college gradutate I know. It is so easy to read and understand...I love it!
Excellent little book! Responses are short and too the point, very much in the style the Dave does for his radio show. This is very good book to use when you want to brush up on your FPU training or to hone in on a fine point.
About Dave Ramsey
Shipping & Delivery
Physical Shipping
All physical products will be processed and ready to ship within two business days (often even faster). The total delivery time depends on the service you select and where your order is being delivered. You may see multiple shipping options to choose from during checkout. Our default choice will always be the most economical, but not necessarily the fastest.