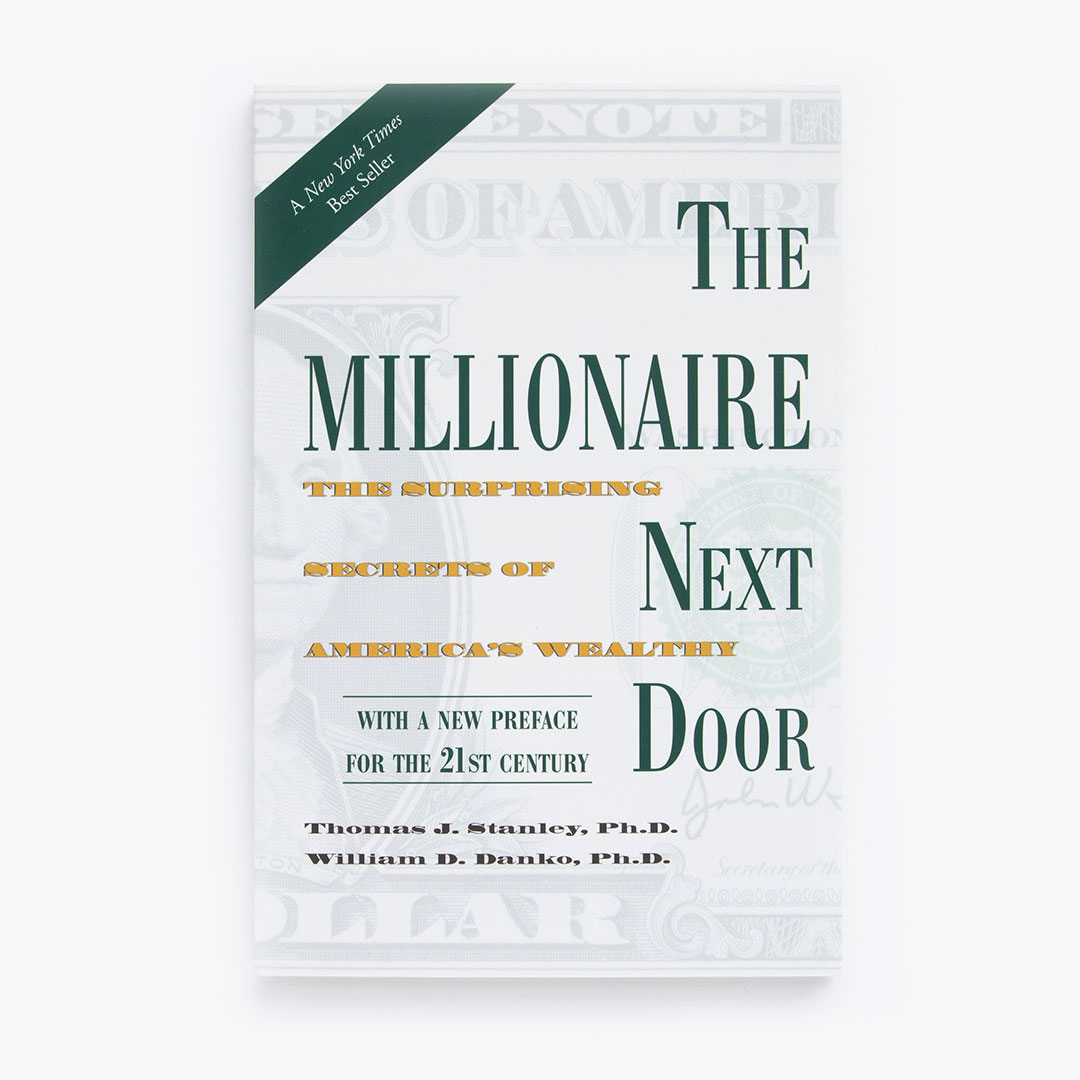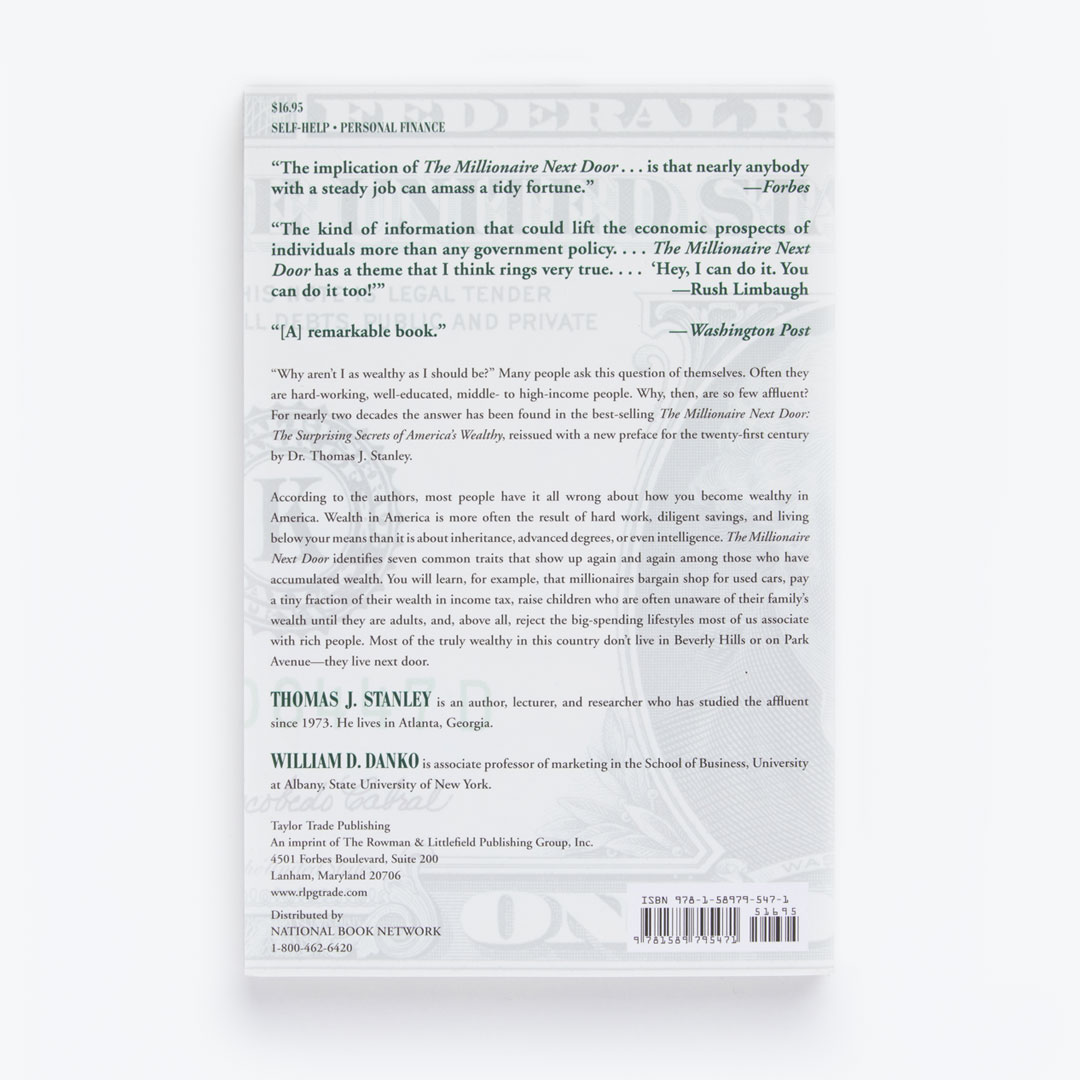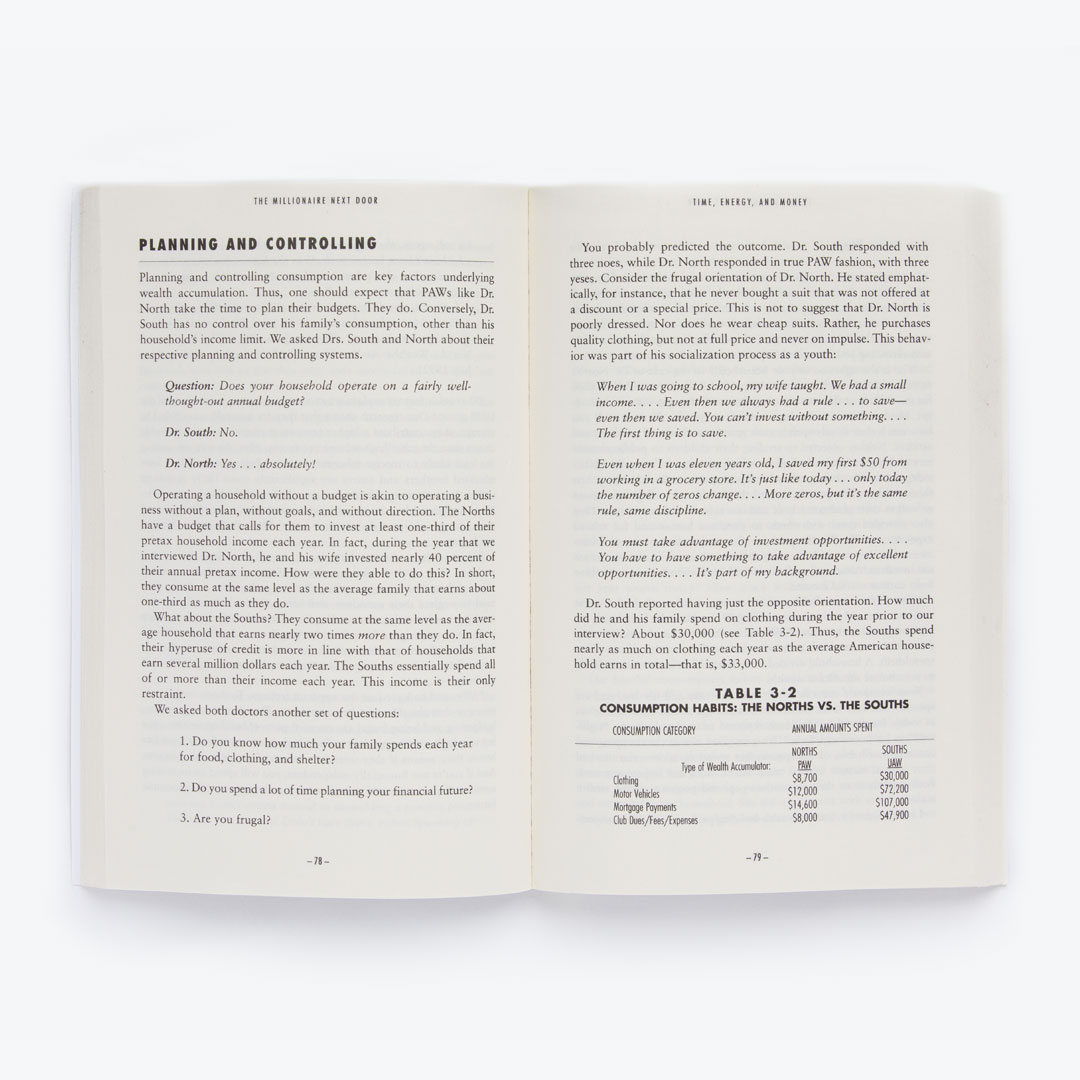 The Millionaire Next Door - Paperback Book
by Dr. Thomas J. Stanley & Dr. William D. Danko
Description
Dave Ramsey says, "If you want to be a millionaire, figure out what millionaires do and start doing it. Then you'll get to be one." The authors reveal surprising secrets and provide a valuable blueprint to improve your financial health.

Publisher's Notes
Can you spot the millionaire next door?
Who are the rich in this country?
What do they do?
Where do they shop?
How do they invest?
Where did their ancestors come from?
How did they get rich?
Can I ever become one of them?
Get the answers to these questions in this book, the never-before-told story about wealth in America. You'll be surprised at what you find out.
Product Details
Pages: 272
Publisher: Pocket Books
Format: Paperback
Release Date: November 6, 2010
Chapters: 8
Language: English
ISBN-13: 978-1589795471
Genre: Leadership, Wealth
Target Audience: People Who Want to Build the Habits of Millionaires and Aspire to Build Wealth
SKU: 9781589795471OLP
Shipping & Delivery
Physical Shipping
All physical products will be processed and ready to ship within 2 business days (often even faster). The total delivery time depends on the service you chose and where your order is being delivered. You may see multiple shipping options to choose from during checkout. Our default choice will always be the most economical, but not necessarily the fastest.