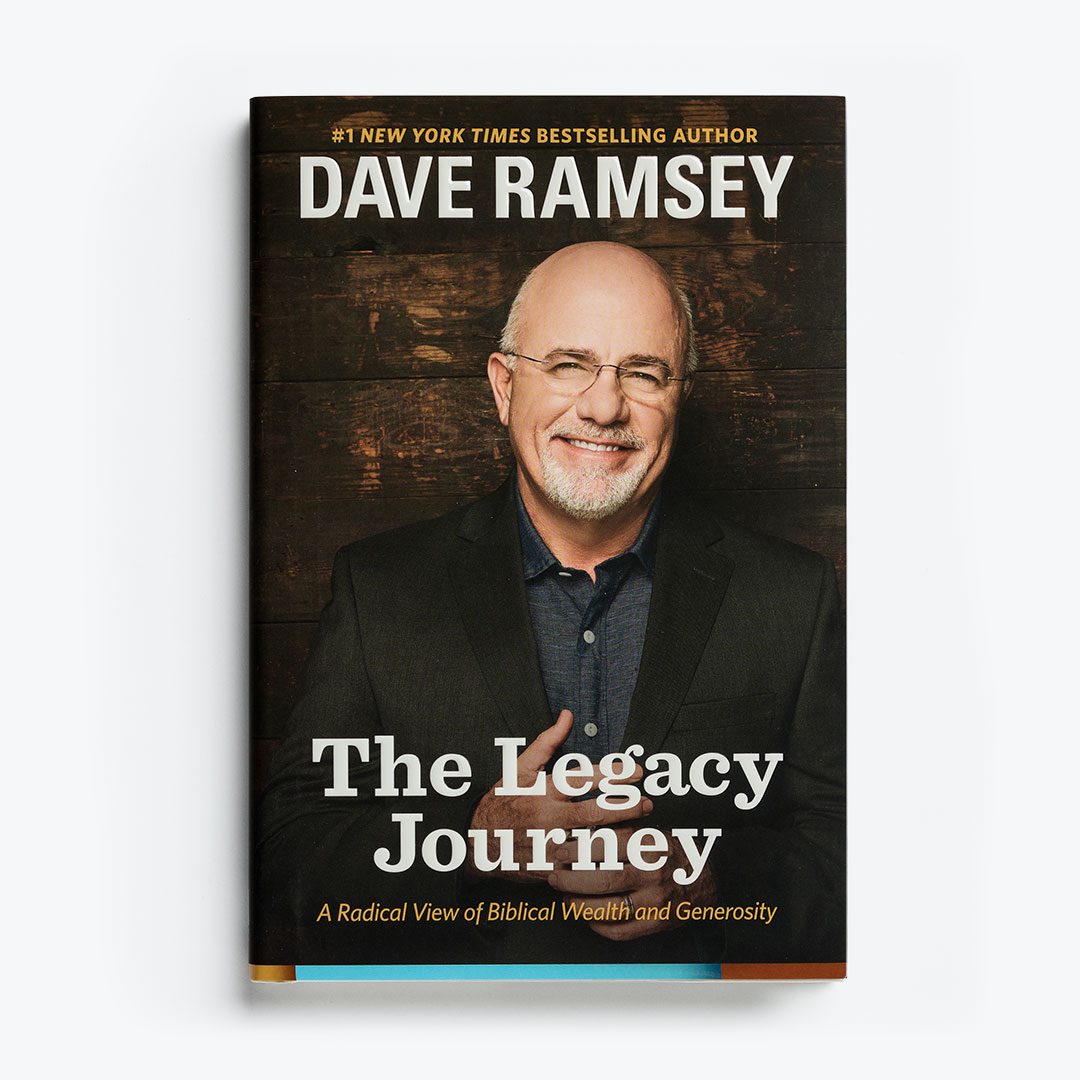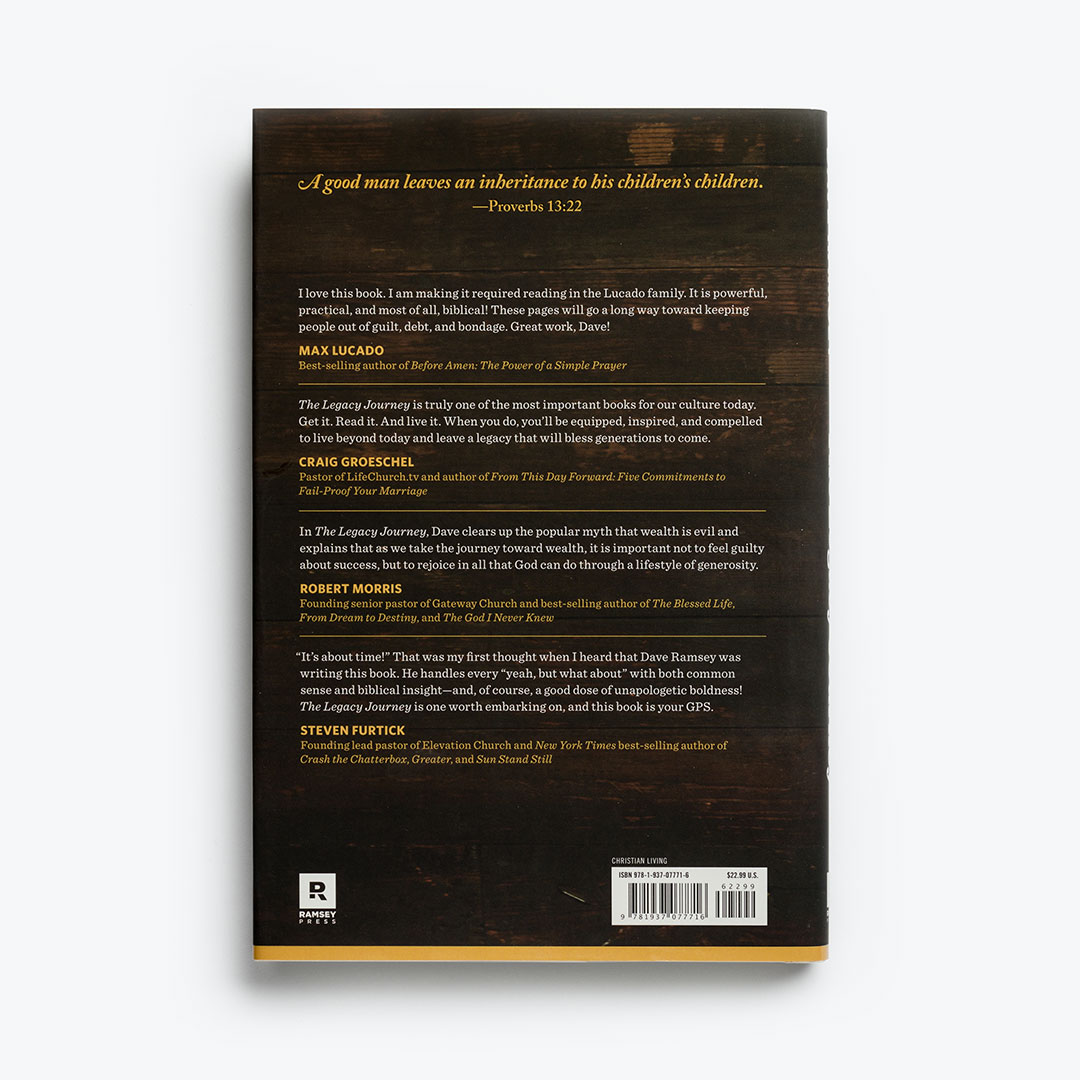 The Legacy Journey
A Radical View of Biblical Wealth and Generosity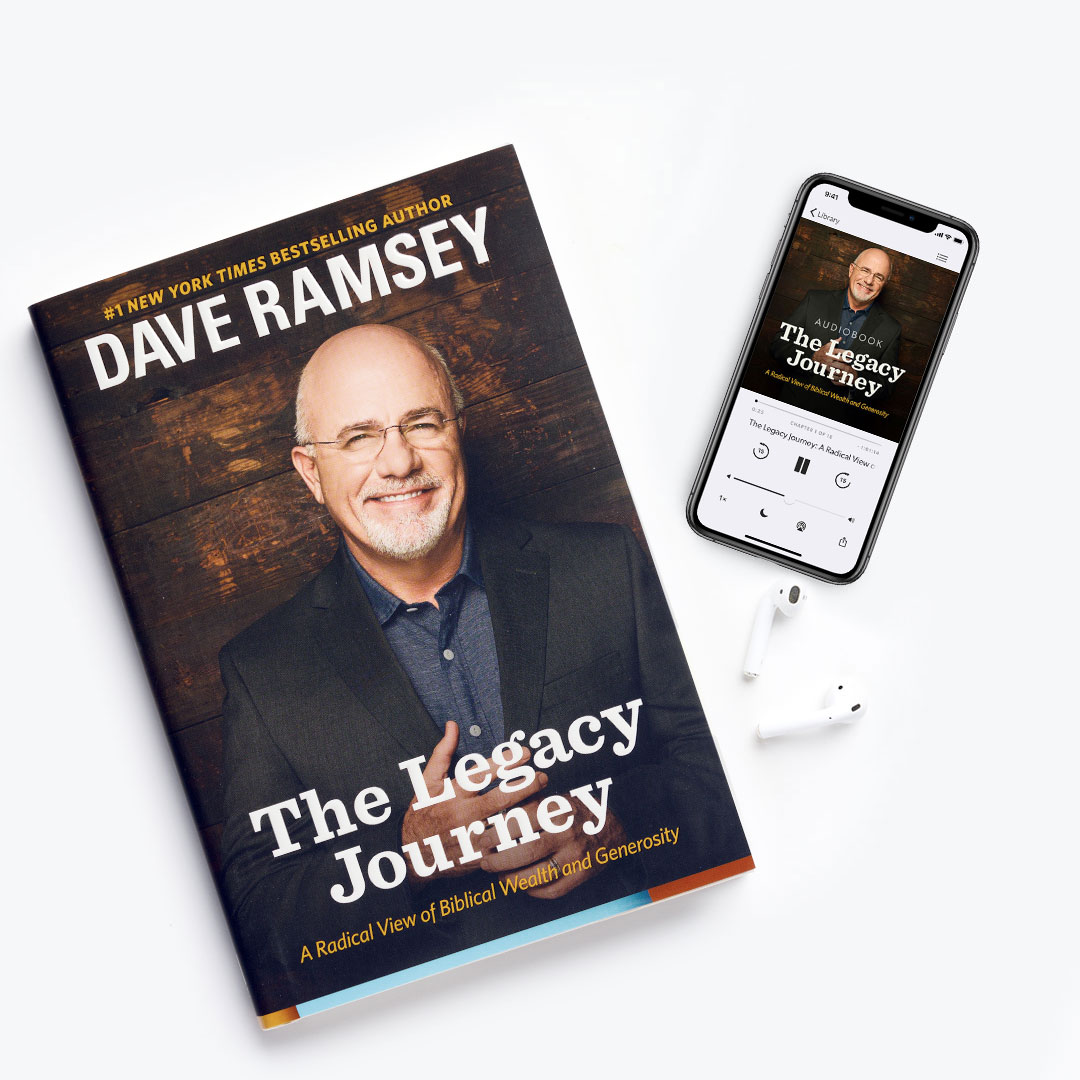 Bundle & Save
Description
In The Legacy Journey, Dave Ramsey takes a deep dive into God's word, revealing the truth on money, wealth and how to build your personal and family legacy. It's time to address the toxic messages in our culture that say we should be ashamed of the success God's given us.
You can truly live and leave a lasting legacy. Start your journey today! The Legacy Journey will show you:
God's Ways of Handling Money
Why So Many Are Against Success
Five Guidelines to Setting Good Goals
When Enough is Enough
How to Leave a Legacy Worth Leaving
How to Safeguard Your Legacy
Here's What People Are Saying
This book points out the biblical principles for leaving a legacy. For me, it did more than that. It pointed out the biblical principles for "living" a legacy. This also inspired my wife and I to get back to FPU principles and implement them - again. I believe my family tree has changed before my eyes!
The best and most biblical presentation on stewardship yet! As a person who teaches stewardship in churches across the country, I'm always looking for reliable resources. Dave has hit it out of the park on this one. I'm buying a gift copy for all those I care about.
Greatly inspired by this book! Enjoyed reading about the treasure Dave's grandfather left behind. Investing advice was succinct and understandable. His advice on figuring out how much is enough to live on was valuable. The "NOW, THEN, US, THEM" formula for Legacy living was Biblical, made it easier to remember and confirmed my own thoughts on the subject.
Read this book after the wife and I took FPU. My wife and I loved it. As always Dave delivers an amazing product. Thanks Dave. If you are wanting the next step after FPU this is it! "If you aim at nothing, you will hit it every time." Start aiming!
One of the many things I have found that I struggled with without even knowing it was my view of wealth. I wasn't sure what God had to say about it and I seemed to have a lot of conflicting messages in my head from today's culture. This book not only got me excited about Stewardship for the Kingdom but gave me peace and understanding to pursue my dreams for the Glory of God and the benefit of my family and others.
About Dave Ramsey
Product Details
Pages: 237
Publisher: Ramsey Press
Format: Hardcover
Release Date: Oct 1, 2014
Chapters: 9
Language: English
ISBN-13: 9781937077716
Genre: Stewardship, Wealth Management
Target Audience: People Wanting to Learn About Managing Wealth and Providing for Future Generations
SKU: 9781937077716OLP
TABLE OF CONTENTS
Dedication
Acknowledgments
Chapter 1 - The Problem with God's Ways of Handling Money
Chapter 2 - The War on Success
Chapter 3 - Snares and Dares
Chapter 4 - The Law of Great Gain
Chapter 5 - Your Work Matters
Chapter 6 - Safeguarding Your Legacy
Chapter 7 - Generational Legacy
Chapter 8 - Called to Generosity
Chapter 9 - A Legacy Worth Leaving
The Pinnacle Point
The Road to Awesome
Notes
Shipping & Delivery
Physical Shipping
All physical products will be processed and ready to ship within two business days (often even faster). The total delivery time depends on the service you select and where your order is being delivered. You may see multiple shipping options to choose from during checkout. Our default choice will always be the most economical, but not necessarily the fastest.