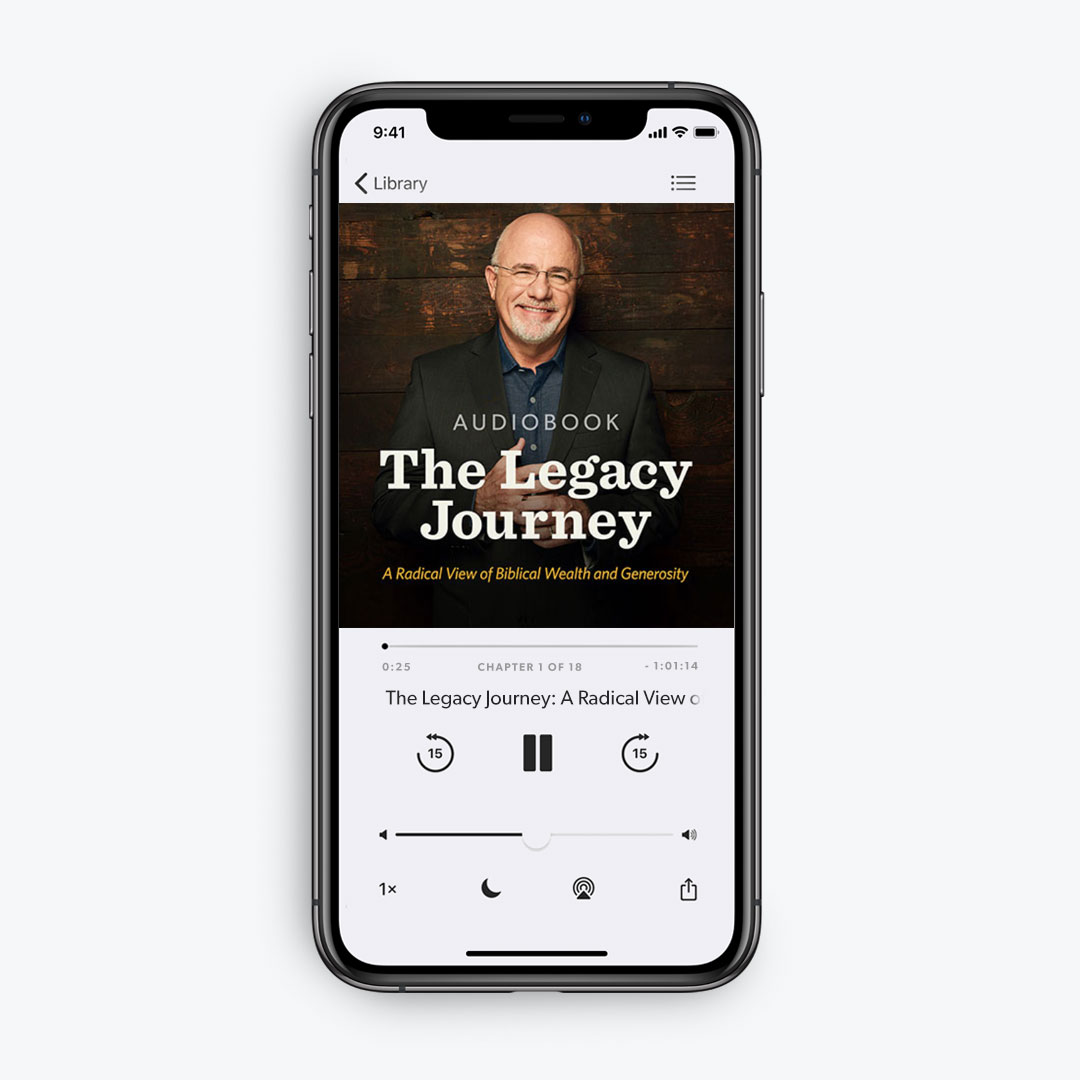 The Legacy Journey by Dave Ramsey (Audiobook Download)
A Radical View of Biblical Wealth and Generosity
Description
Note: This unabridged audiobook download is narrated by Dave Ramsey and runs 6 hours and 4 minutes.
What does the Bible really say about money? About wealth? How much does God expect you to give to others? How does wealth affect your friendships, marriage, and children? How much is "enough"?
In The Legacy Journey, Dave Ramsey, takes you deep into God's Word, revealing His perspective on wealth, your personal and family legacy, and how He wants to use you to further His kingdom work around the world.
You can truly live and leave a lasting legacy. Start your journey today! The Legacy Journey will show you:
God's Ways of Handling Money
Why So Many Are Against Success
Five Guidelines to Setting Good Goals
When Enough is Enough
How to Leave a Legacy Worth Leaving
How to Safeguard Your Legacy
About Dave Ramsey
Product Details
Read By: Dave Ramsey
Format: M4B Audiobook
Release Date: October 1, 2014
Length: 6 hours 4 minutes
Chapters: 15
Language: English
ISBN-13: 9781937077730
Genre: Stewardship, Budgeting, Personal Finance
Target Audience: People Wanting to Learn About Managing Wealth and Providing for Future Generations
SKU: 9781937077730OLP
Shipping & Delivery
Immediate Download (Audio)
Download instructions for your specific device can be found on our Digital Downloads FAQ page