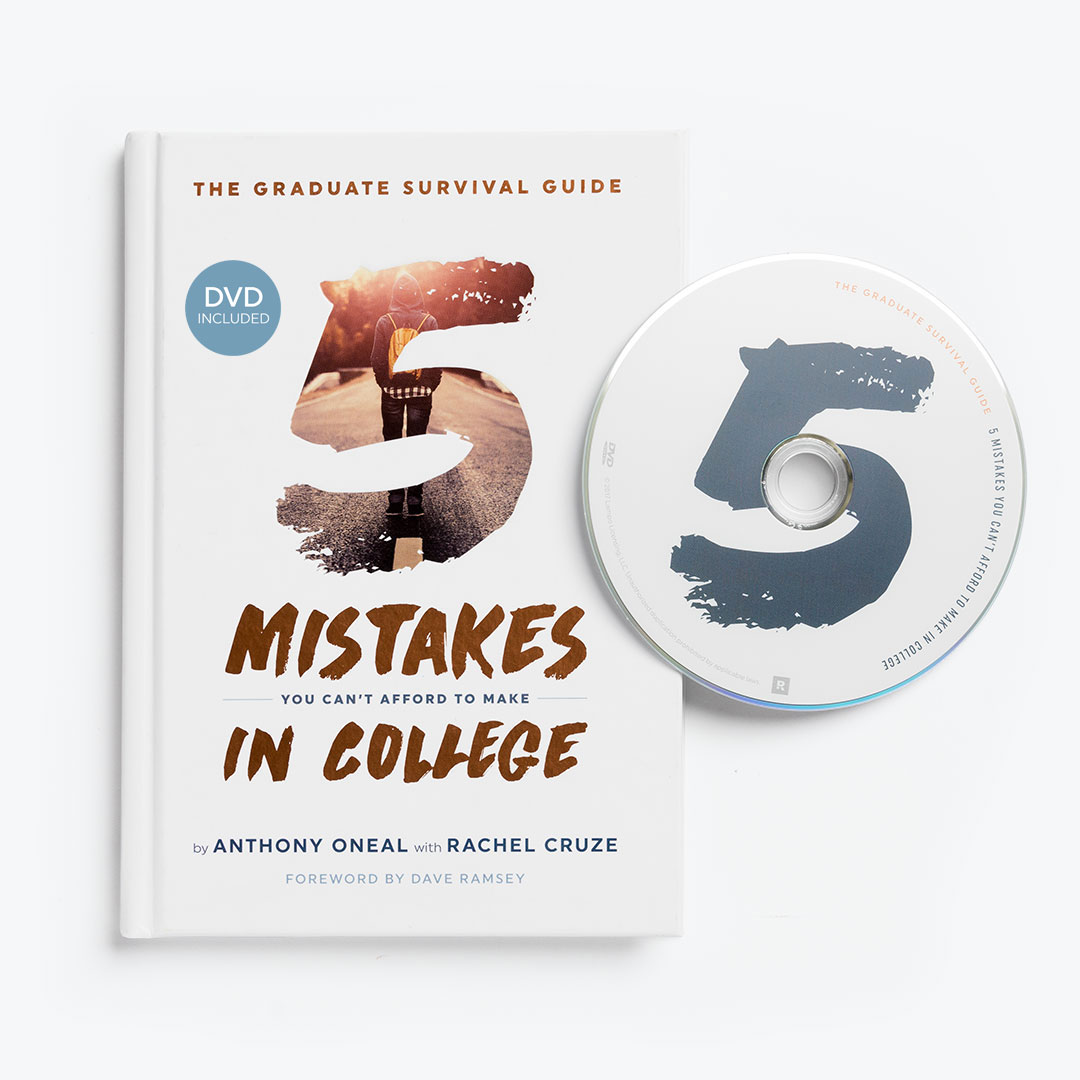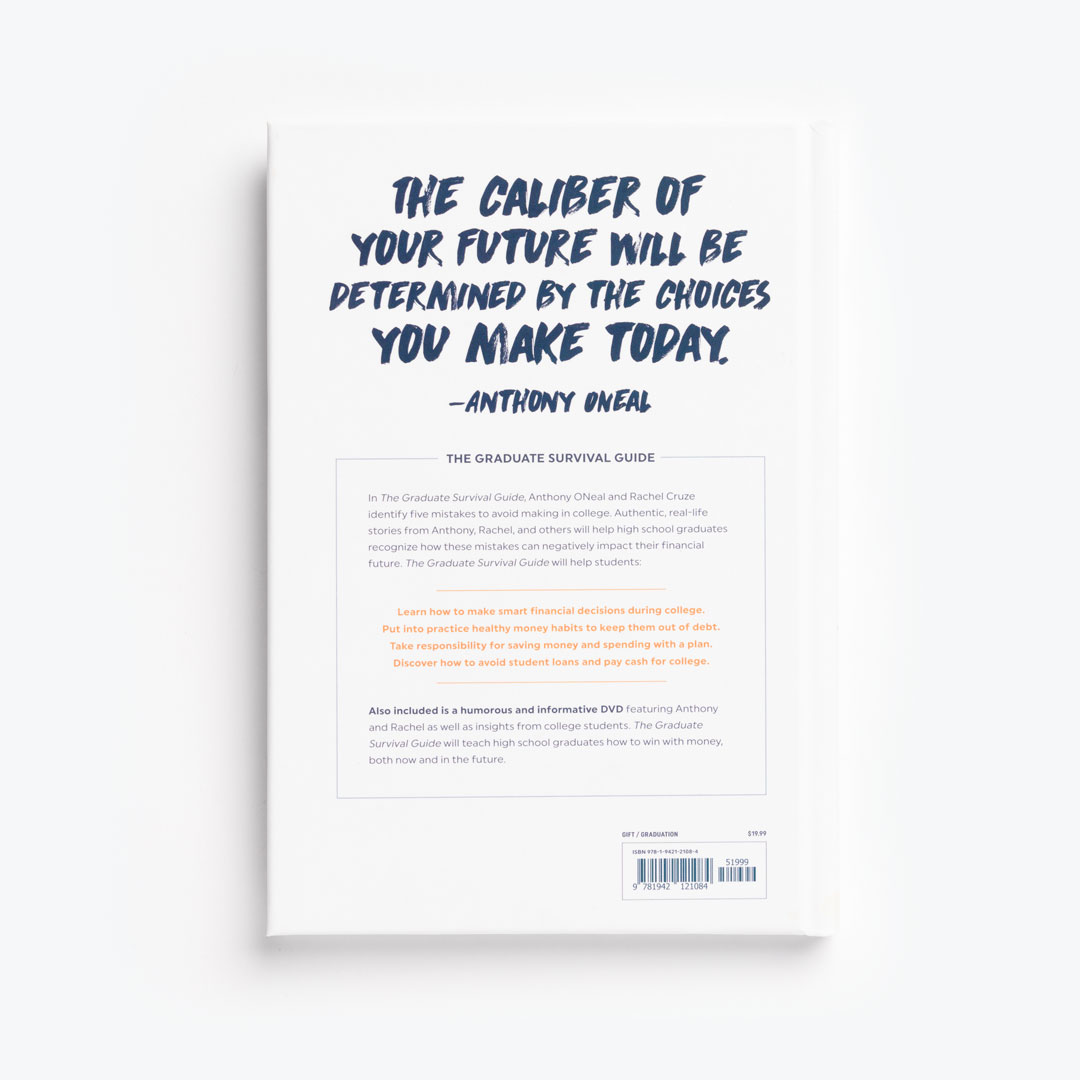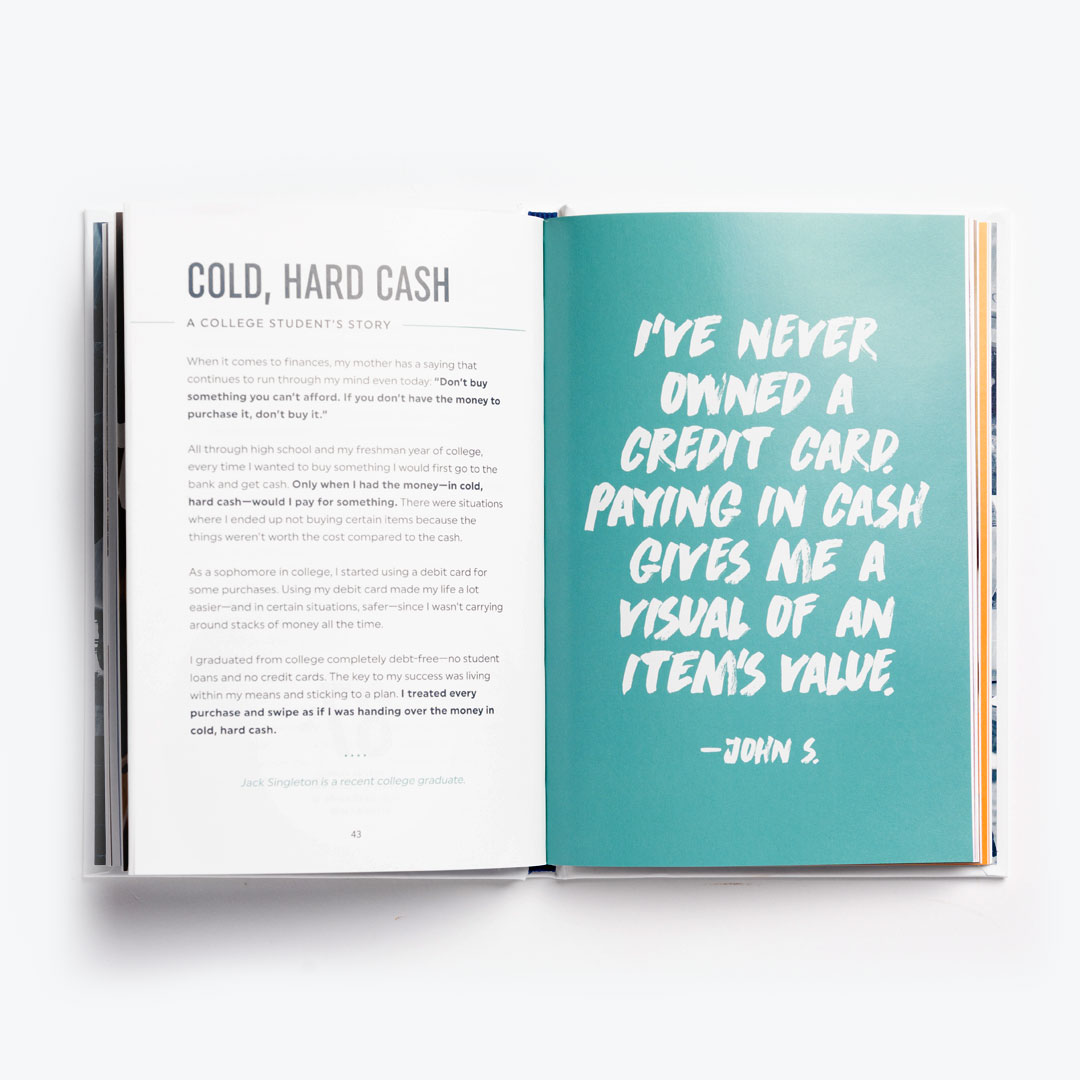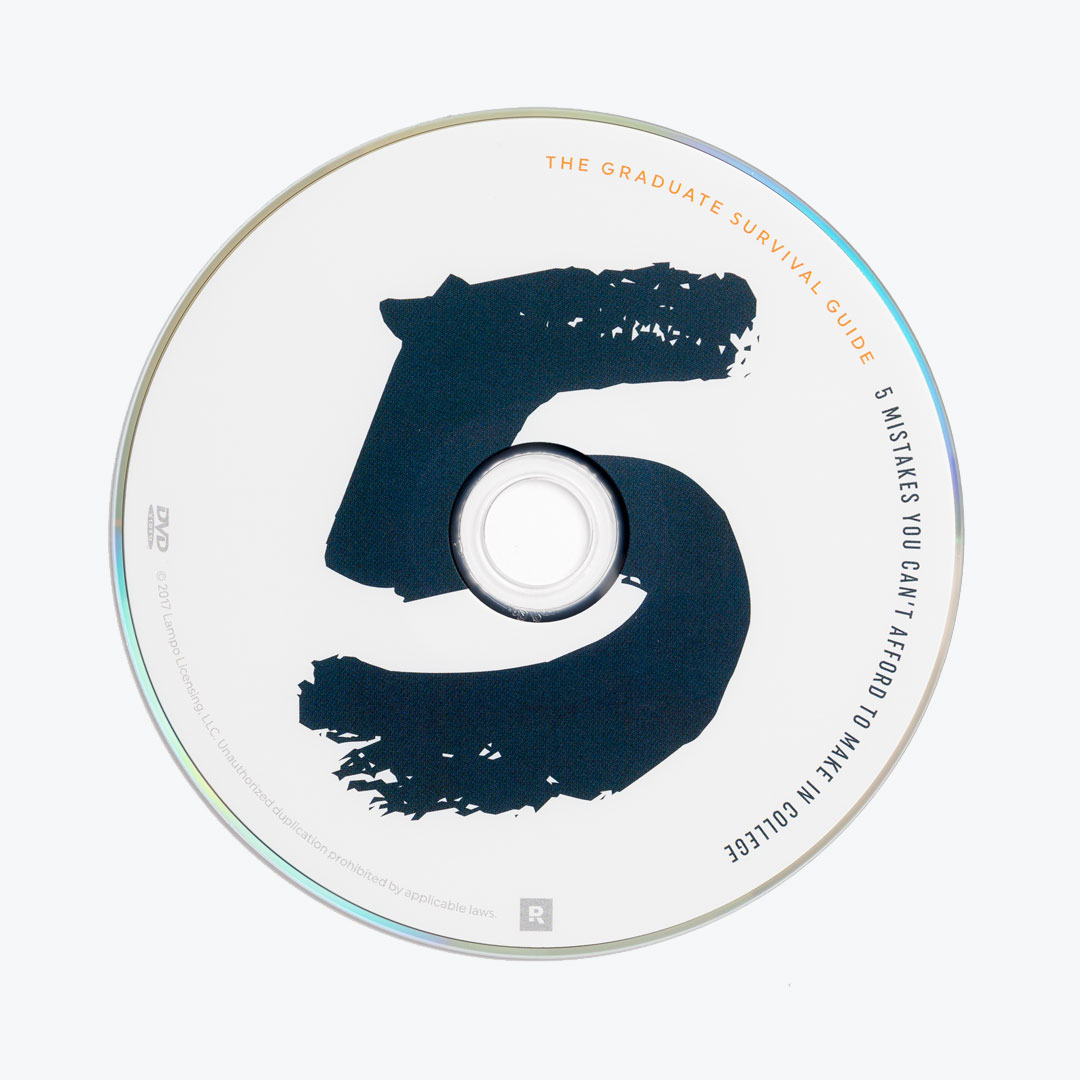 The Graduate Survival Guide - Hardcover Book + DVD
Five Mistakes You Can't Afford to Make In College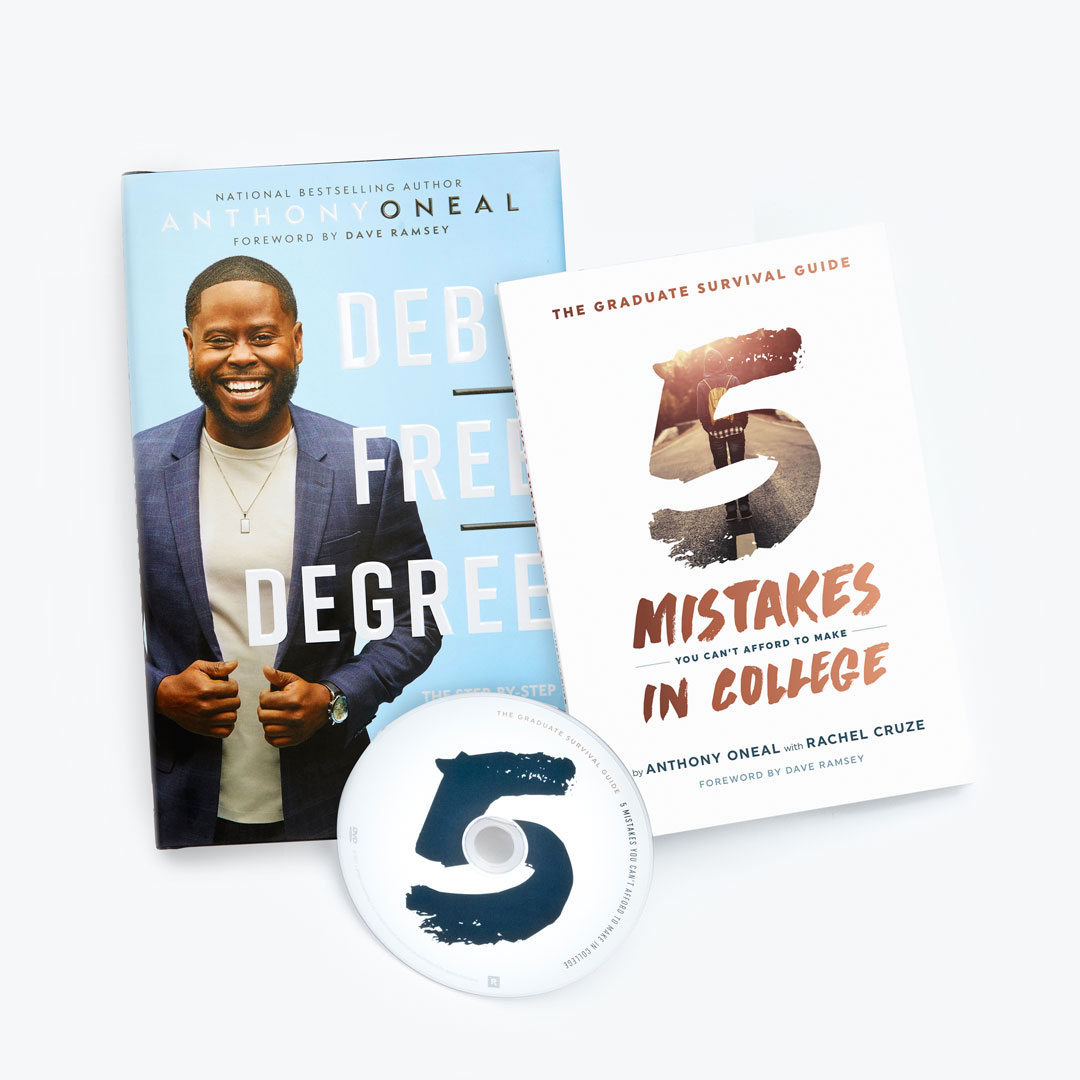 Bundle & Save
Description
In The Graduate Survival Guide, Anthony ONeal and Rachel Cruze identify five mistakes to avoid making in college. Authentic, real-life stories from Anthony, Rachel and others will help high school graduates recognize how these mistakes can negatively impact their financial future.
The Graduate Survival Guide will help students:
Learn how to make smart financial decisions during college.
Put into practice healthy money habits to keep them out of debt.
Take responsibility for saving money and spending with a plan.
Discover how to avoid student loans and pay cash for college.
Also included is a humorous and informative DVD featuring Anthony and Rachel as well as insights from college students. The Graduate Survival Guide will teach high school graduates how to win with money, both now and in the future.
Watch the Trailer!
Here's What People Are Saying
This got through to my 16-year old daughter in a way nothing else has. My daughter finds it difficult to delay gratification despite being taught the importance of tithing, saving and planning your spending since she was young. Although many of the lessons are things my daughter has heard countless times before, the DVD got through to her in a way nothing I've said to her has. Hearing someone closer to her own age speaking in "her" language made the difference.
I surprised my son with this kit because he just graduated from high school. As soon as he received the graduate survival kit through the mail, he read it right away and easily understood the material. He is really more enthusiastic than I thought he would be, and I didn't tell him, but he's going to be a future "weirdo".

I saw this on Dave's website and thought that it would be a great idea for a Christmas present for myself, so I asked my mom to get it for me and I'm really happy I did. The DVD is very informative and the book is pretty great too. I would recommend to anyone going to college!
I recieved this two years ago from my mom and dad for my graduation present and when I first got it I didn't even look at it. But once I started my freshman year of college I realized that I was going to need some guidance to get through school without any debt. I am now just one year away from graduating with an associate's degree and absoloutly no debt!
Customer Ratings and Reviews
About Anthony ONeal
About Rachel Cruze
Product Details
Pages: 128
Publisher: Ramsey Press
Format: Hardcover, DVD
Release Date: April 3, 2017
Chapters: 5
Language: English
ISBN-13: 978-1942121084
Genre: Gift, Graduation
Target Audience: High School Graduates or College Students
SKU: 9781942121084OLP
TABLE OF CONTENTS
Anthony ONeal
Rachel Cruze
Foreword
Mistake 1 - Student Loans
Mistake 2 - Credit Cards
Mistake 3 - Dumb Choices
Mistake 4 - No Plan
Mistake 5 - No Money
Resources
Shipping & Delivery
Physical Shipping
All physical products will be processed and ready to ship within two business days (often even faster). The total delivery time depends on the service you select and where your order is being delivered. You may see multiple shipping options to choose from during checkout. Our default choice will always be the most economical, but not necessarily the fastest.