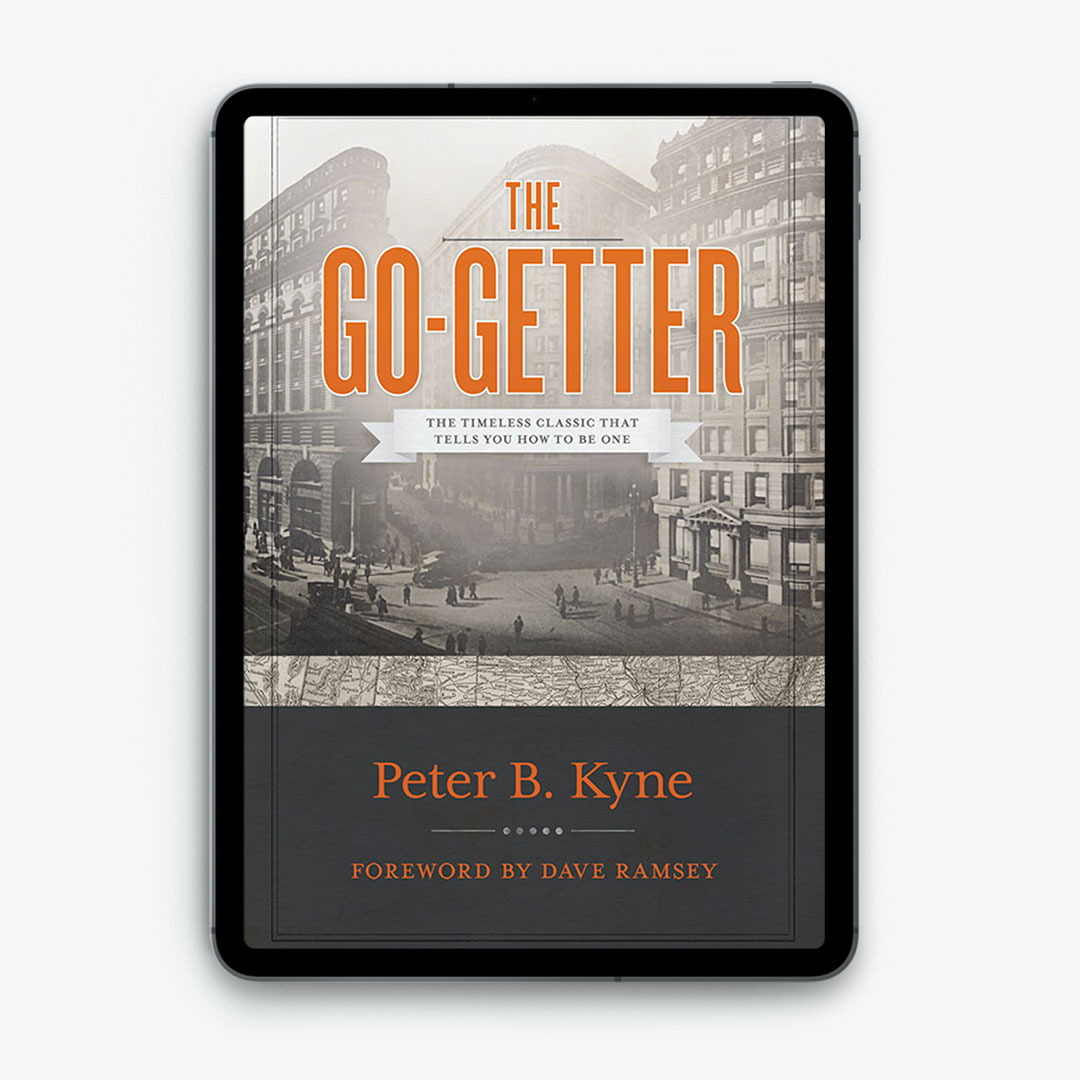 The Go-Getter by Peter B. Kyne (E-Book)
by Peter B. Kyne
Description
Publisher's Notes
Ever since its first printing in 1921, The Go-Getter has inspired employees and entrepreneurs to take initiative, increase their productivity, and excel against the odds. In this book, Bill Peck, a war veteran, persuades Cappy Ricks, the crusty founder of the Ricks Logging & Lumbering Company, to let him prove himself with a sales assignment that everyone knows can only lead to failure. When peck beats his quota, he earns the ultimate opportunity and the ultimate test: the quest for the blue vase. Drawing on such classic values as honesty, determination, passion, and responsibility, Peck overcomes nearly insurmountable obstacles to find the vase and launch his career as a successful manager.
In a time when jobs are tight and managers lack the time for mentoring, how can you maintain positive energy, take control of your career, and prepare yourself to ace the tests that come your way? By applying the timeless lessons in this compulsively readable parable, employees at all levels will learn to rekindle the go-getter in themselves.
Reviews
A classic piece of motivational fiction. The book tells the story of a crippled army veteran who parlays a 'never say die' spirit into a successful career. ... It offers a bracing, no-nonsense kind of motivation. Latter-day motivators like Kyne encouraged self-reflection and a critical look at one's character.
Christine Stolba
The Wall Street Journal
Since my first reading of The Go-Getter 20 years ago, I have considered it a jewel. Every person who reads [it] will be inspired to take charge of their work, their career, and their future. It's a powerful story that illustrates what you can accomplish when you commit to being gung-to about your job.
Ken Blanchard
coauthor of The One Minute Manager & Whale Done!
Product Details
Pages: 84
Publisher: Ramsey Press
Format: iBooks for iPad/iPhone (ePub)
Release Date: January 1, 2011
Chapters: 5
Language: English
ISBN-13: 9781937077129
Genre: Business, Motivation
Target Audience: People who want the motivation to succeed and not be denied from reaching their goals
SKU: 9781937077129OLP
Shipping & Delivery
Immediate Download (E-book)
To get your downloadable product, simply complete your order and then open the order confirmation email you will receive at checkout. Scroll down to the bottom of the receipt to a section called "eShipments." Click on the link BELOW the title of the product you purchased that contains the downloadable product(s). A dialogue box will appear. Select "Save File to Disk" and select your desktop as the destination. Go to your desktop and find your downloadable goods. You are done!
Some files have been zipped (compressed) to decrease download times. Both Windows and Mac OS have built-in software that will convert the zipped file into a usable file when you click on the file to open it.
Additional download instructions for your specific device can be found on our Digital Downloads FAQ page