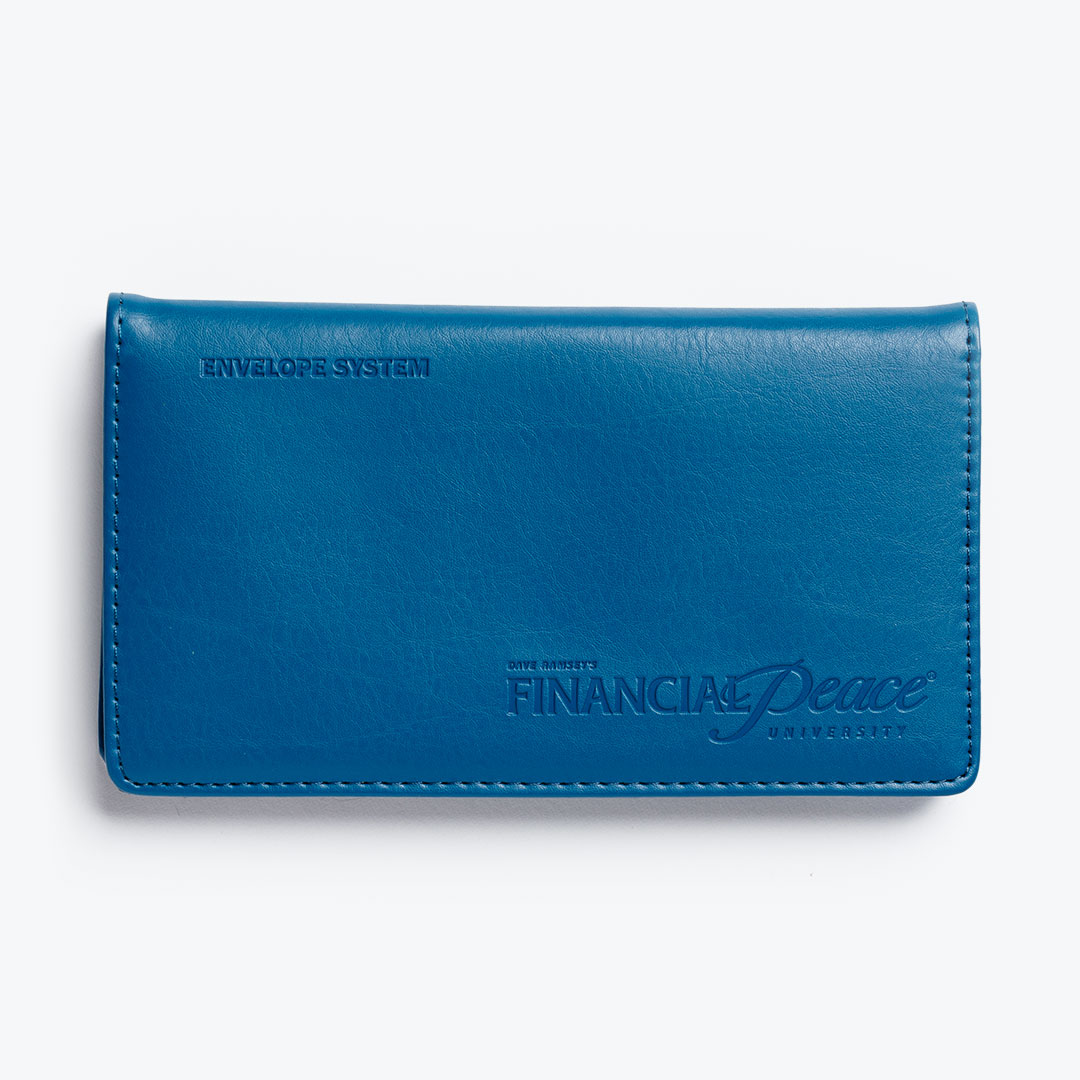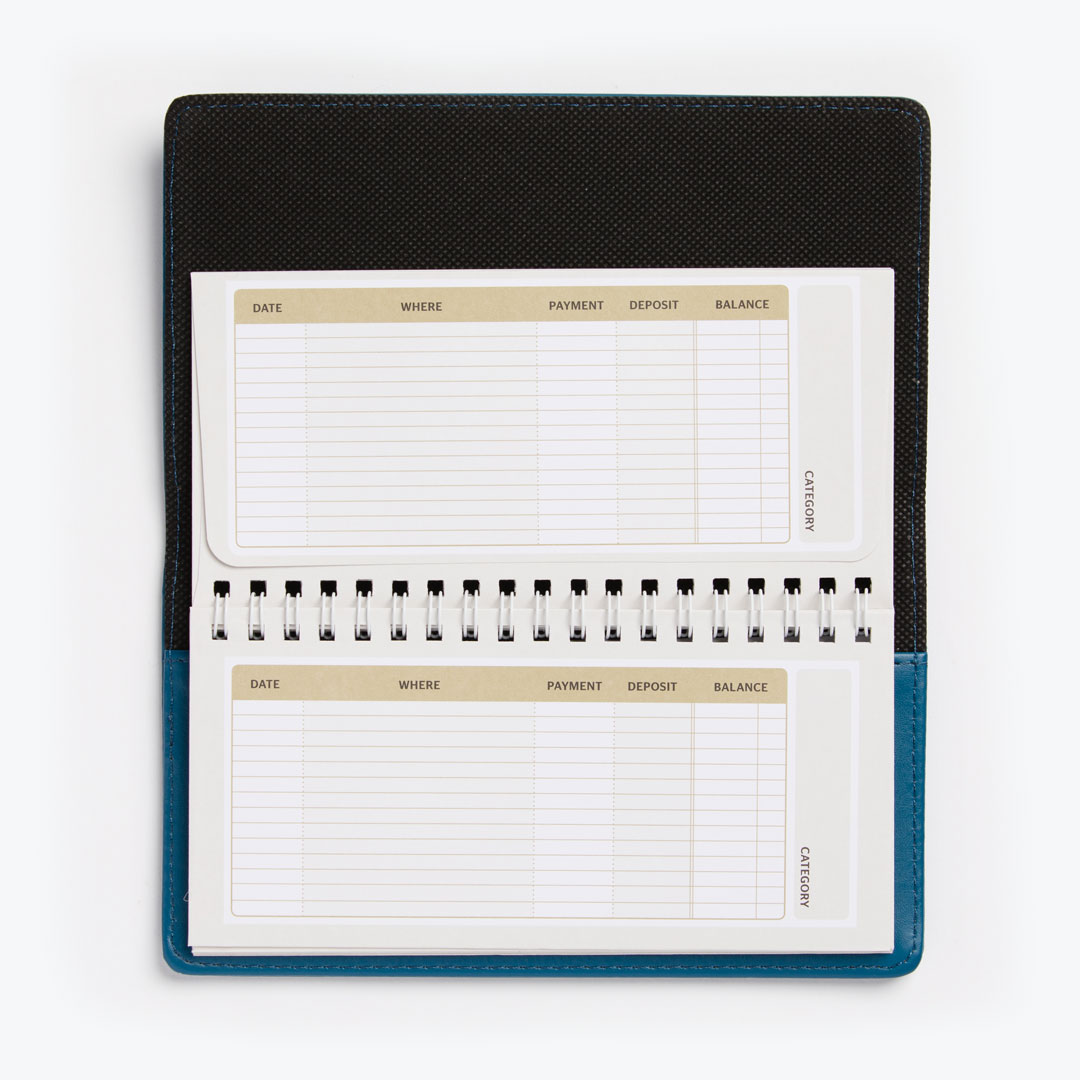 Starter Envelope System
Organize Your Money and Track Your Progress!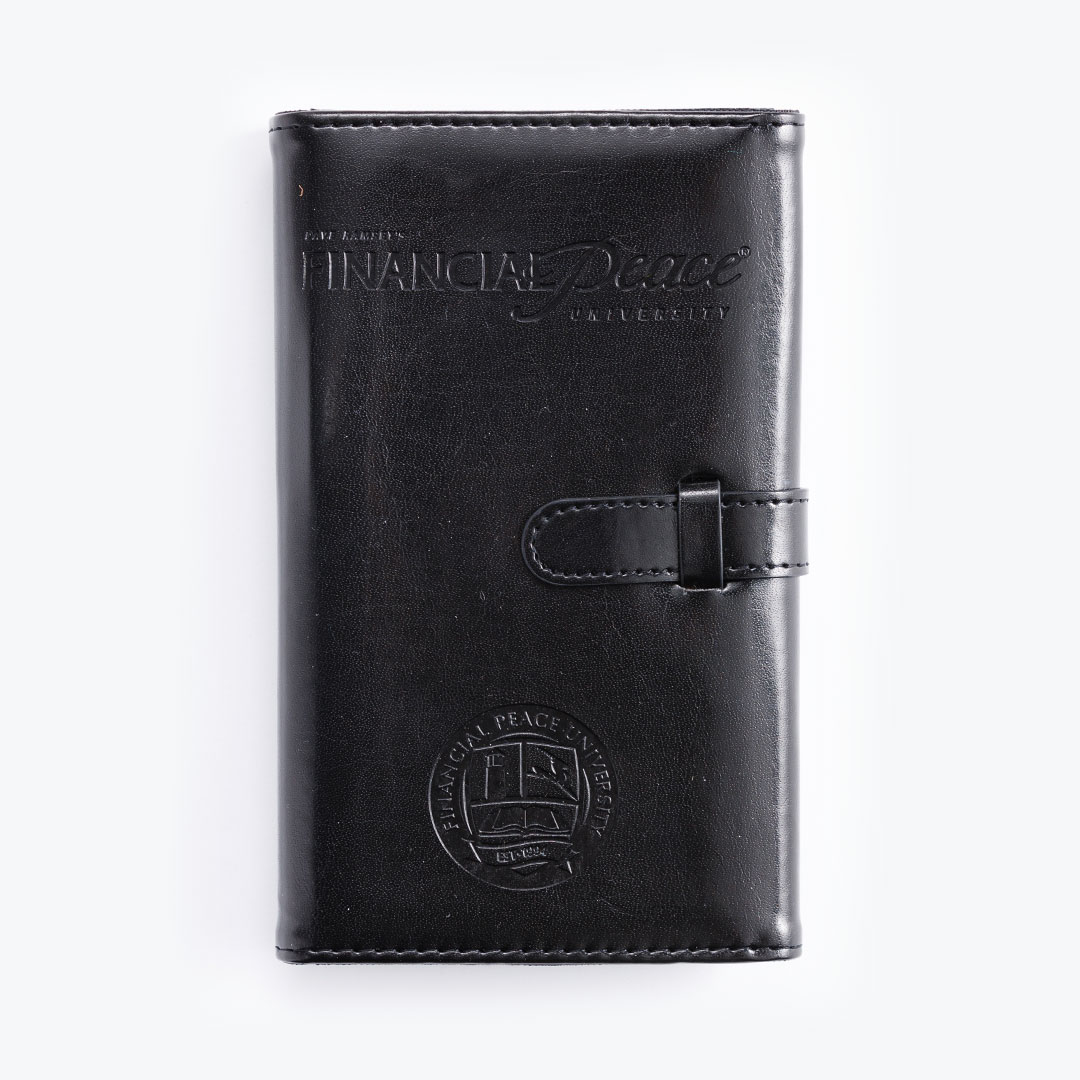 Upgrade to The Ultimate Cash Management System
Get even more tools to help manage your money with our Deluxe Envelope System! A memo pad, coin and receipt pouches, checkbook holder and debit card slots will make this your new favorite way to get organized and stay on track.
Description
Today's card-swiping culture has left many over their heads in debt, feeling totally out of control. The envelope system is a key component of The Total Money Makeover plan because it works. Try this simple way to manage your household income and expenses and avoid spending more than you make!
It's got eight spiral-bound cash management envelopes. You can even fit your checkbook inside, depending on how much cash you carry! Money goes in, stress goes out.
You can win with the Starter Envelope System! Remember these tips:
Budget. Your budget is your key to win! Budget each paycheck down to the last dime. (Consider our free EveryDollar app!)
Cash in. Fill each category envelope (food, gas, clothing, entertainment, etc.) with the money allotted in your budget for the month.
When it's gone, it's gone. Once you've spent all the money in a given envelope, you're done spending for that category.
Don't give in. Spend with cash when possible, and you'll be less likely to overspend or buy on impulse.
Give it time. It will take a month or two to get the hang of it. Get ready to dump debt and build your family's future!
Here's What People Are Saying
I bought the Starter Envelope System when it was on sale. In fact, I purchased 4 of them...one for me, one for my husband, one for my daughter and son-in-law (and an extra one). This has helped me tremendously! I bring it with me everywhere since I only use cash. This has helped me keep even better track than before.
The envelope system works! When you have to pay cash instead of swiping a debit card it is so much easier to stay within a budget and not let go of the cash. I started this about six weeks ago and have already seen a big difference in the way I look at and spend money. I have had some car repairs lately that I had most of the money for because I had been budgeting for it. What a GREAT feeling. I strongly encourage anyone who is thinking about purchasing this item to JUST DO IT. It works. Stick to it.
Th envelope system was the best tool we left FPU with and use DAILY. It is easy to manage and has helped bring a sense of peace to our lives. We longer worry about where the money is going to come from.
I purchased the starter envelope system and it has been a fantastic tool as I continue to make baby steps. It is a blast spending CASH on everything! It makes it more fun, it makes me conscious of exactly how much I'm spending, and it helps me to be a better steward of all that God has given me. I highly recommend this to all you beginners out there! One step at a time, one day at a time!
The envelope system is a huge help in organizing some of our needs and for assuring we keep to the budget to which we agreed.
Customer Ratings and Reviews
Product Details
Primary Color: Blue
Material: Synthetic Leather
Includes: 8 Cash-Management Envelopes
Target Audience: People Trying to Manage and Organize Their Money
Dimensions: 3.8 x 0.9 x 7.1 inches
SKU: 9781938400100OLP
Shipping & Delivery
Physical Shipping
All physical products will be processed and ready to ship within two business days (often even faster). The total delivery time depends on the service you select and where your order is being delivered. You may see multiple shipping options to choose from during checkout. Our default choice will always be the most economical, but not necessarily the fastest.