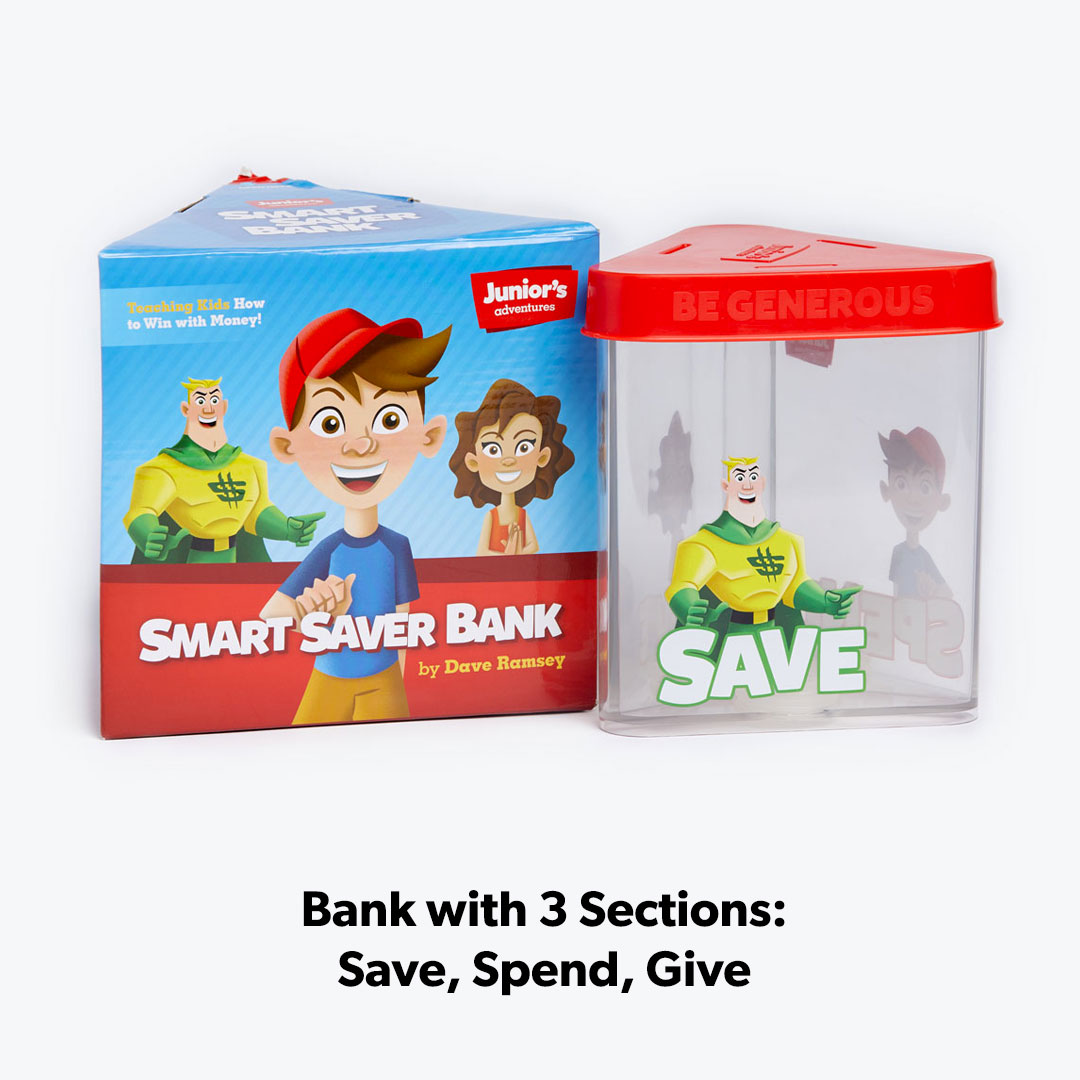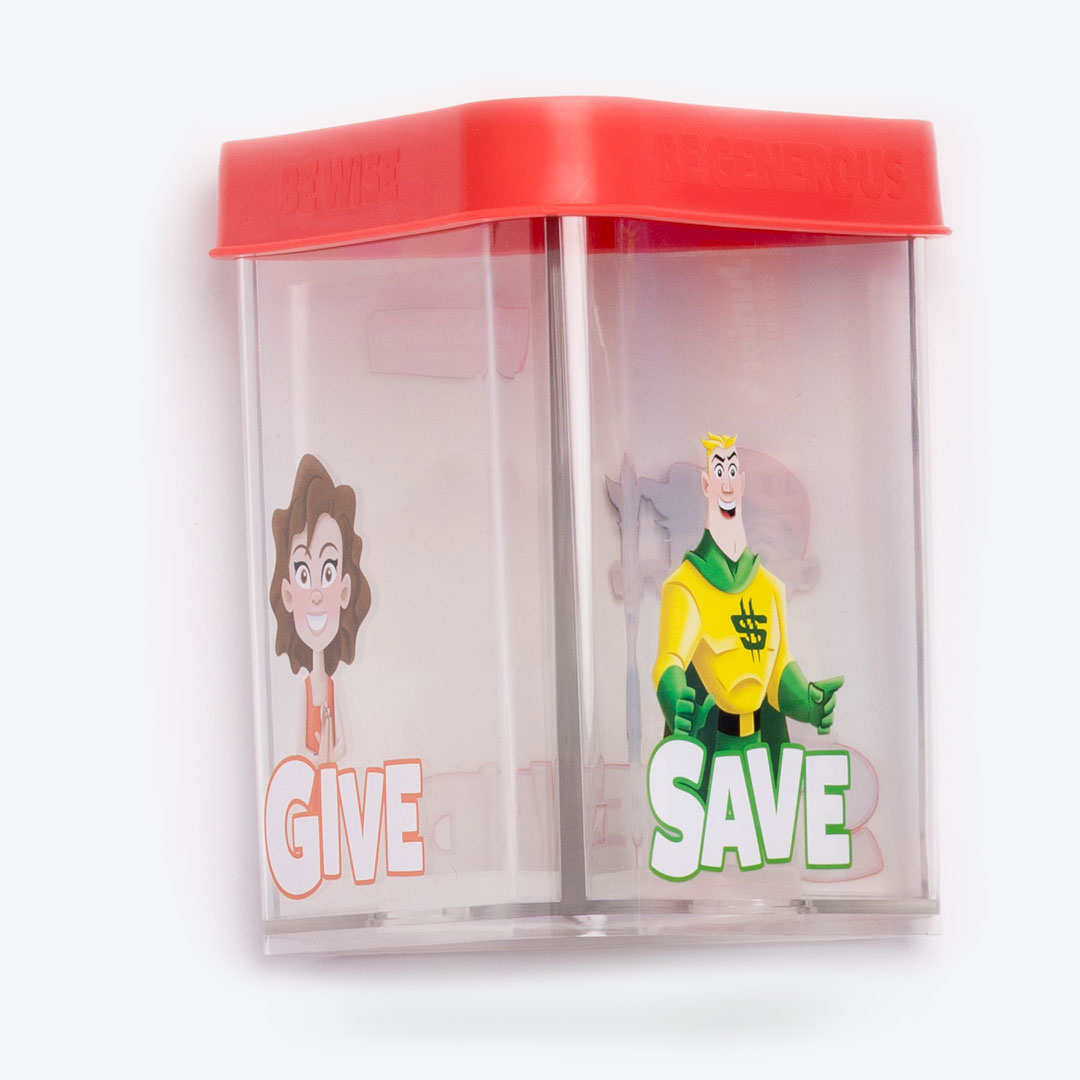 Smart Saver Bank
Teaching Kids How to Win With Money!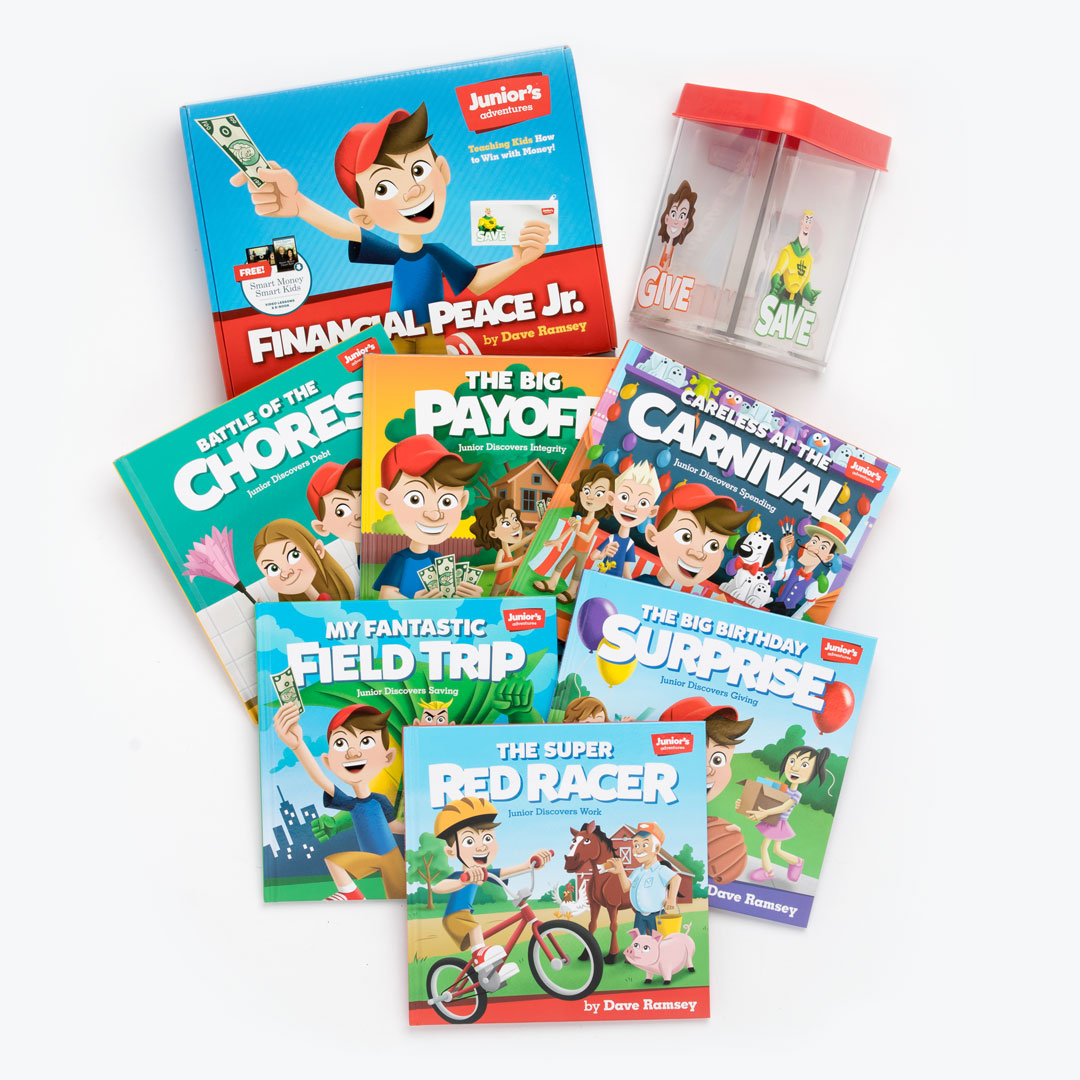 Get the Tools and the Knowledge
Description
Part of the Junior's Adventures series, the Smart Saver Bank makes it easy for kids to budget their cash with three compartments labeled Spend, Save and Give. The see-through design lets kids watch their savings grow!
The Smart Saver Bank helps kids practice smart money habits. It includes:
Durable transparent bank with three compartments labeled Spend, Save, and Give
Silicone lid with slots for both coins and bills
Three plugs on the bottom so kids can easily withdraw money
Downloadable free audio lesson from the Smart Money, Smart Kids class
Here's What People Are Saying
My kids love this bank! After they receive their commission each week, they (budget) divide their money into separate piles and place each pile in each of the bank compartments. They can visibly see the money each as it grows. Love this!! They are learning so much about giving, saving and spending sensibly.
I gave this to my six year old as one of his birthday presents. These banks, along with the Financial Peace Jr. package, are helping me teach my son about money in a way he can understand. You simply cannot go wrong with what Dave Ramsey teaches and I'm grateful his company has put out products that help parents do this when children are younger.
I bought two Junior's Adventures banks for my 7 and 4 yr olds. They love it! They love to sit and separate their money. What a great teaching tool. It was much bigger than I thought it would be.
These banks are a great way to introduce your children to money. It's a conversation starter and helps them understand that giving and saving are just as important as spending. We require that they give and save a certain percentage but they can choose to do more. One of our kids only saves because he's wanting to buy a big purchase.
Bought this as a Christmas present for my Nephew hoping it will make a lifetime of a difference in how he sees money. They are good quality and look kiddish. What's great is the transparency and he can see how much he's saving. Good buy and a good early lesson to learn!
Customer Ratings and Reviews
Product Details
Material: Heavy-Duty Plastic with Silicone Top
Includes: Clear plastic bank split into three compartments: for SPEND, SAVE, and GIVE, Silicone top with slots for coins and bills, Three plugs on bottom for easy money retrieval, 1 FREE audio lesson about SAVING from the Smart Money Smart Kids class
Target Audience: Ages 6+
Dimensions: 7.6 x 7.7 x 0.4 inches
SKU: 9781937077877OLP
Shipping & Delivery
Physical Shipping
All physical products will be processed and ready to ship within two business days (often even faster). The total delivery time depends on the service you select and where your order is being delivered. You may see multiple shipping options to choose from during checkout. Our default choice will always be the most economical, but not necessarily the fastest.