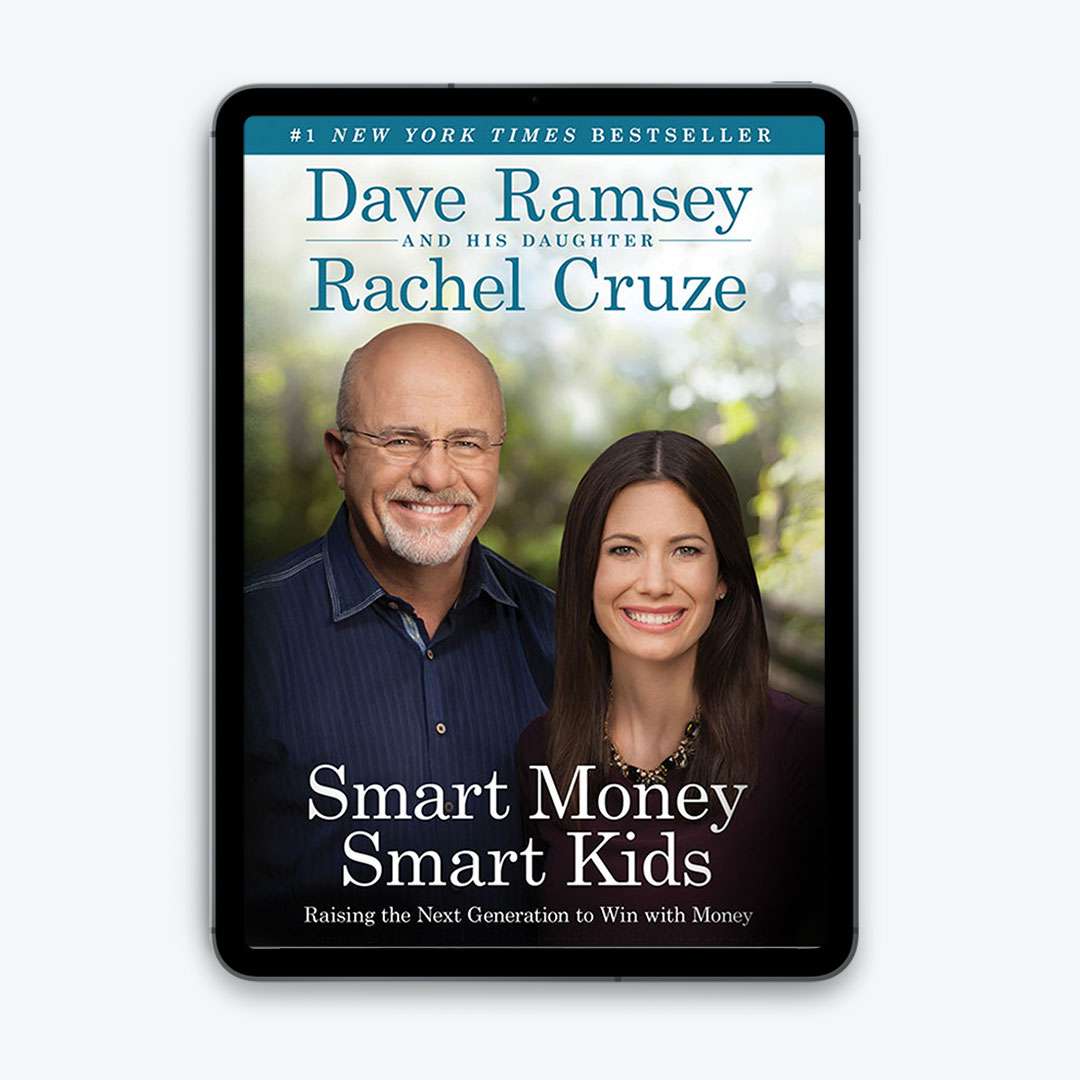 Smart Money Smart Kids by Dave Ramsey & Rachel Cruze (E-Book)
#1 New York Times Bestseller
Description
In Smart Money Smart Kids, financial expert and best-selling author Dave Ramsey and his daughter Rachel Cruze equip parents to teach their children how to win with money. Starting with the basics like working, spending, saving, and giving, and moving into more challenging issues like avoiding debt for life, paying cash for college, and battling discontentment, Dave and Rachel present a no-nonsense, common-sense approach for changing your family tree.
The first book by Dave and his daughter Rachel
For parents looking for advice on raising money-smart kids
Filled with actionable tips from both Dave and Rachel
About Dave Ramsey
About Rachel Cruze
Product Details
Pages: 256
Publisher: Ramsey Press
Formats: iBooks for iPad/iPhone (ePub), Amazon Kindle, and PDF
Release Date: April 16, 2014
Chapters: 11
Language: English
Genre: Budgeting, Parenting
Target Audience: Parents
SKU: SMSKEBOOKOLP
Shipping & Delivery
Immediate Download (E-book)
To get your downloadable product, simply complete your order and then open the order confirmation email you will receive at checkout. Scroll down to the bottom of the receipt to a section called "eShipments." Click on the link BELOW the title of the product you purchased that contains the downloadable product(s). A dialogue box will appear. Select "Save File to Disk" and select your desktop as the destination. Go to your desktop and find your downloadable goods. You are done!
Some files have been zipped (compressed) to decrease download times. Both Windows and Mac OS have built-in software that will convert the zipped file into a usable file when you click on the file to open it.
Additional download instructions for your specific device can be found on our Digital Downloads FAQ page