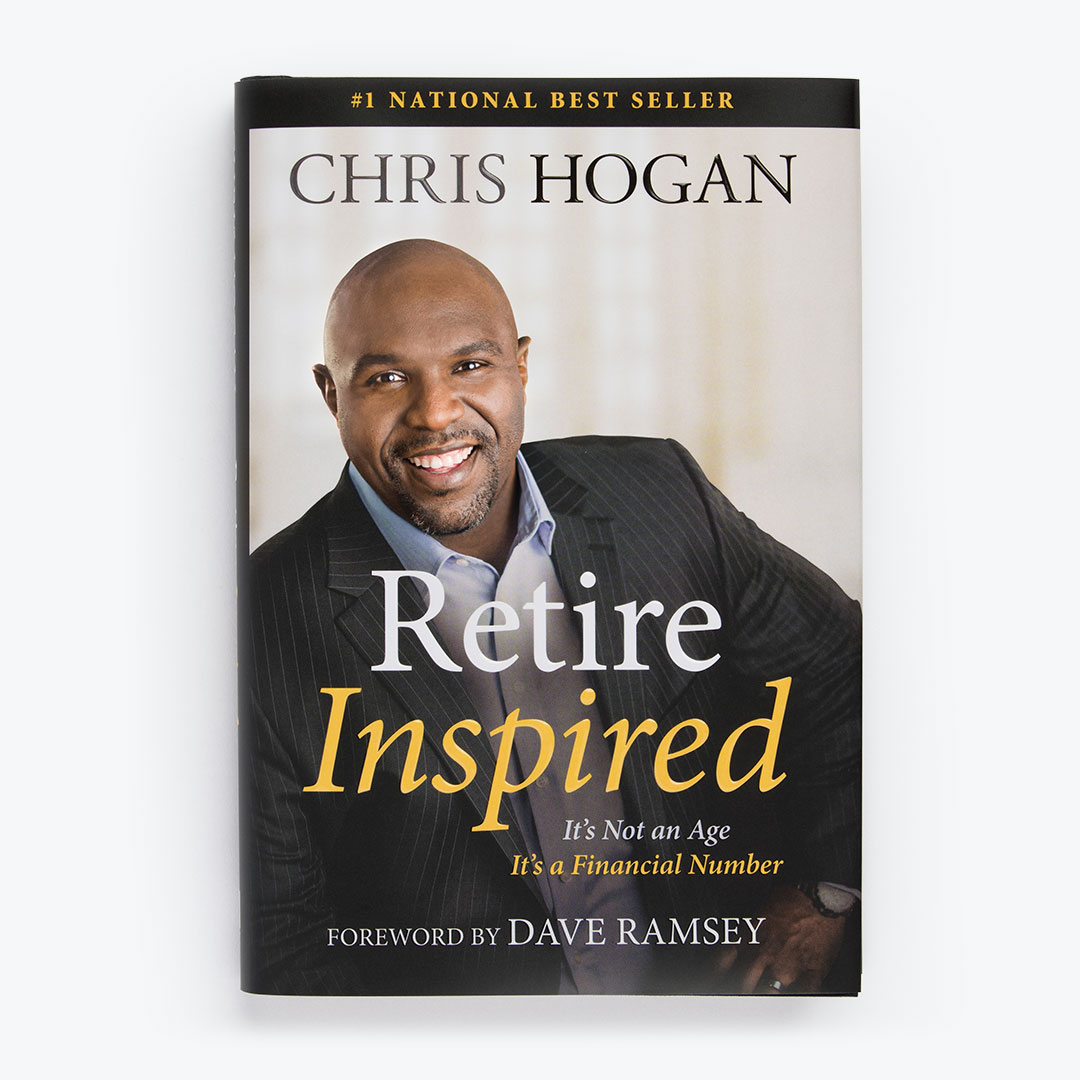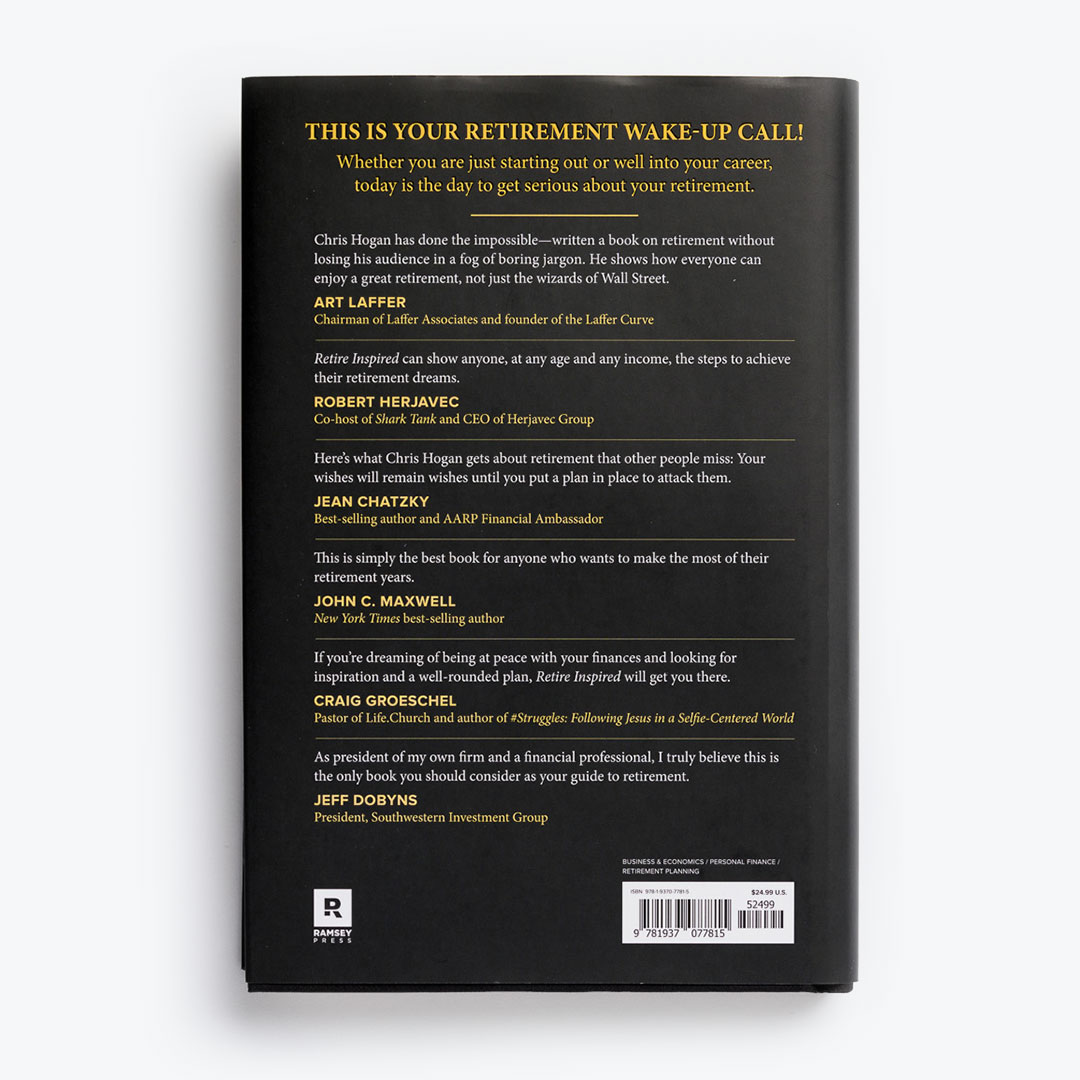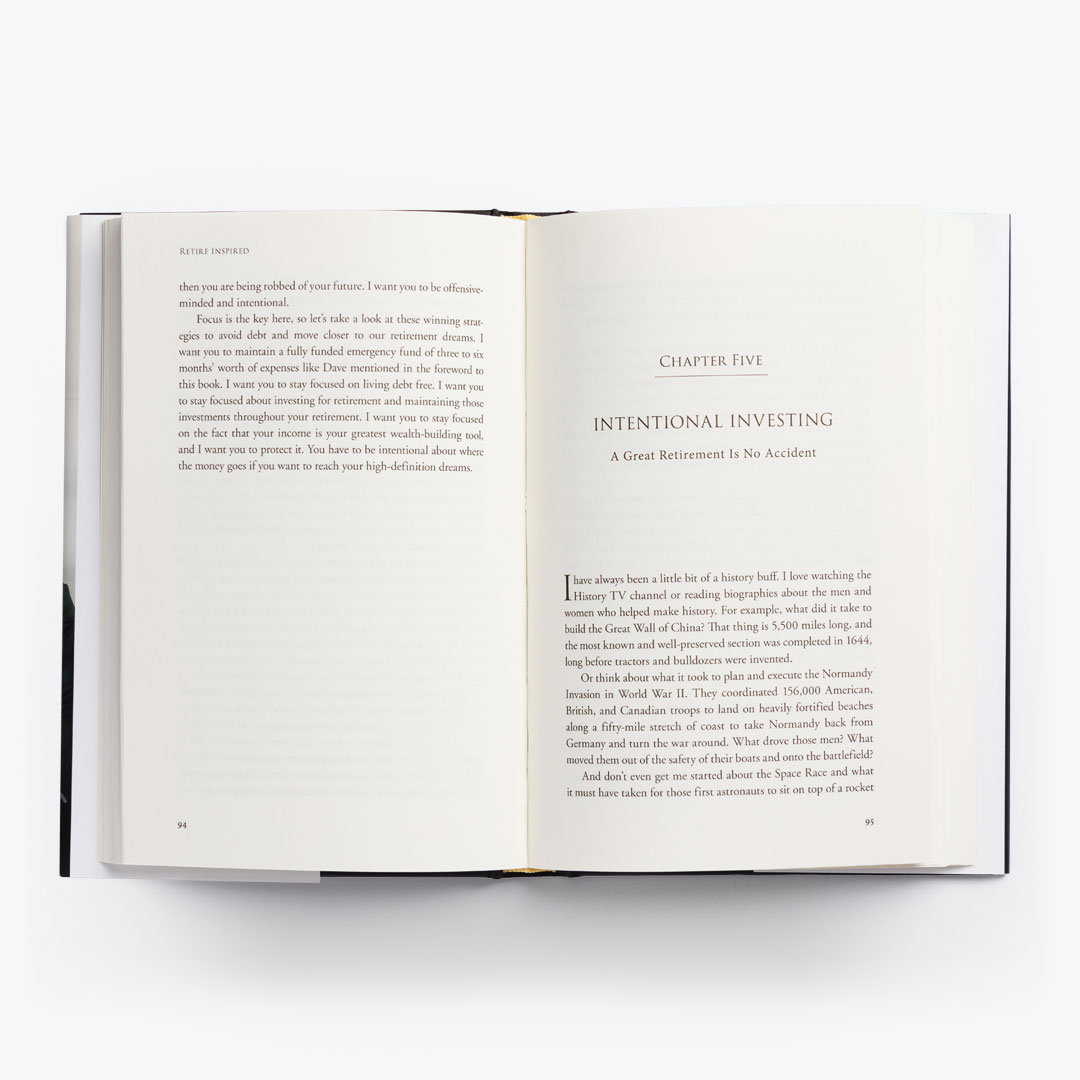 Retire Inspired
It's Not an Age. It's a Financial Number.
Bundle & Save
Description
This is your retirement wake-up call. In Retire Inspired Chris Hogan will transform the way you think about your future. Learn how to make smart decisions now to help you live your retirement dreams.
You don't have to retire broke, stressed, and working long after you want to. Whether you're twenty-five or fifty-five, Retire Inspired will equip you with a plan to:
Evaluate and change your current money situation
Make wise investing decisions
Set reasonable retirement expectations
Build a dream team of experts to help you succeed
Watch to Learn More!
Here's What People Are Saying
I went through FPU and was motivated, mostly I knew my wife wanted US to be. Needless to say, my motivation was short lived because I didn't have a vision of where I wanted to go. I had wishes, but not dreams. Retire Inspired has changed my thinking from believing retirement would be a futile ending instead of believing retirement is a dream I can have tomorrow based on my planning and hard work today. Thank you so much Chris for helping me to move from black and white dreams to dreaming in HD.
Although I'm quite comfy with investments, my spouse and I need the vision. Your to-do list for retirement is all there: Inspiration? CHECK. Nuts and bolts of what to do/not to do? CHECK. Specific numbers and examples? CHECK. Encouragement and enthusiastic Can-Do pep talk? CHECK CHECK and CHECK.
There are a ton of finance books out there...BUT this book kicks it up a notch...or a million notches to be fair! Filled with time tested wisdom but also a modern practical approach to the how-to's of everything finance and Baby Step 3 and beyond. This is a must read.
Chris Hogan truly inspires with this book! He eloquently sends a message of hope and teaches us how to dream again. They will NOT just be dreams if you do the work now. All of you who are young need to read this book NOW! If you are older like me, you still have hope. We will not be taken care of and no one will do this for you. You have to make it happen, so pick this up and read it for your own good!
I am 30 and have been stalled on my retirement for the past couple of years because I have been intimidated by all the retirement terms and scared of being ripped off. Chris did a great job at simplifying the different types of plans and how to create boundaries with family to not stall retirement. Thank you for writing this book. You have really helped me and my family!
About Chris Hogan
Product Details
Pages: 256
Publisher: Ramsey Press
Format: Hardcover
Release Date: Jan 12, 2016
Chapters: 10
Language: English
ISBN-13: 9781937077815
Genre: Retirement, Investing, Personal Finance
Target Audience: People Wanting to Plan for Retirement
SKU: 9781937077815OLP
TABLE OF CONTENTS
Dedication
Acknowledgements
Foreward
Introduction
Chapter 1 - Redefining Retirement: The Past, the Present, and the Truth
Chapter 2 - Dreaming in High Definition: Know Your R:IQ
Chapter 3 - Budgeting: Be the Boss of Your Money
Chapter 4 - Debt: Your Dreams Deferred
Chapter 5 - Intentional Investing: A Great Retirement Is No Accident
Chapter 6 - The Investing Menu: Understanding Your Options
Chapter 7 - Your Behavior: The Best Friend and Worst Enemy of Your Retirement
Chapter 8 - Use the Time You've Got: Retirement by the Decade
Chapter 9 - Who Do You Trust?: Assembling Your Dream Team
Chapter 10 - You're the CEO: Managing Your Family and Financial Business
Afterword
Notes
Shipping & Delivery
Physical Shipping
All physical products will be processed and ready to ship within two business days (often even faster). The total delivery time depends on the service you select and where your order is being delivered. You may see multiple shipping options to choose from during checkout. Our default choice will always be the most economical, but not necessarily the fastest.