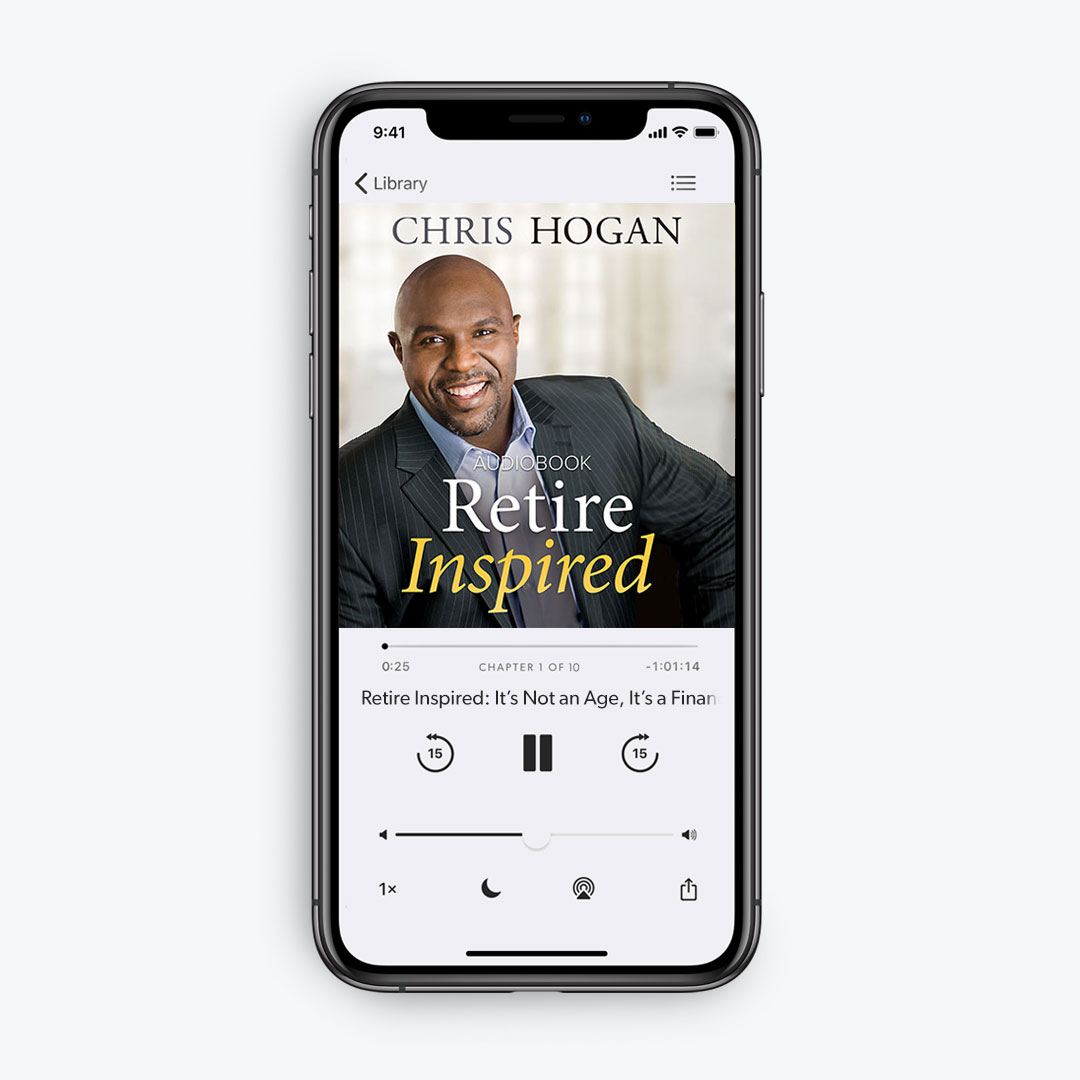 Retire Inspired by Chris Hogan (Audiobook Download)
It's Not an Age It's a Financial Number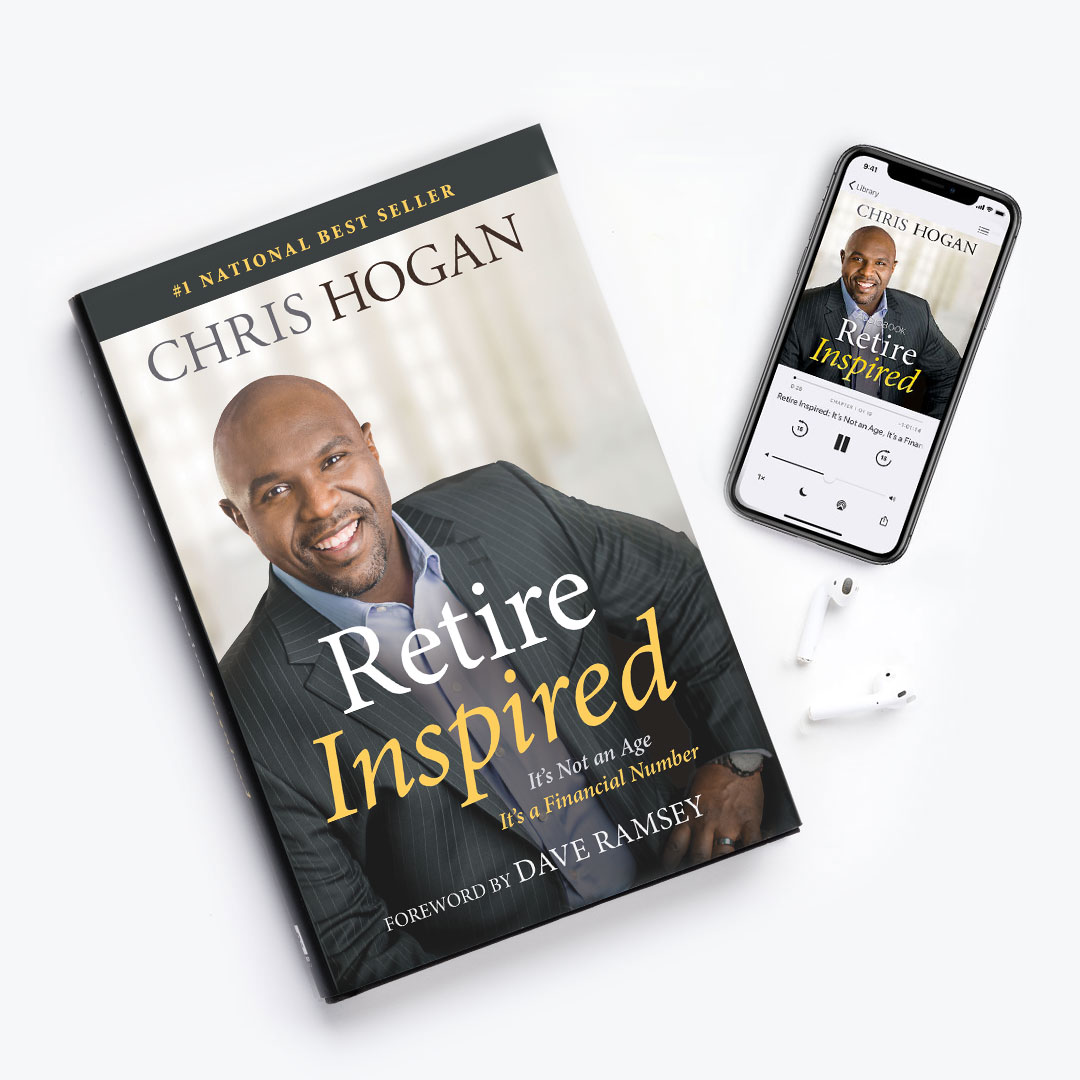 Why Not Both?
Description
Note: This unabridged audiobook download is narrated by Chris Hogan and runs 9 hours and 25 minutes.
In Retire Inspired, #1 National Best-Selling Author, Chris Hogan teaches that retirement isn't an age; it's a financial number—an amount you need to live the life in retirement that you've always dreamed of. With clear investing concepts and strategies, Chris will educate and empower you to make your own investing decisions, set reasonable expectations for your spouse and family, and build a dream team of experts to get you there.
You don't have to retire broke, stressed, and working long after you want to. You can retire inspired!
Accolades
Chris Hogan has done the impossible—written a book on investing for retirement without losing his audience in a fog of boring jargon. He explains the concepts using concrete and practical examples, and he shows how everyone can enjoy a great retirement, not just the wizards of Wall Street. No matter where you are on the retirement journey, this book could drastically improve your future.
— Art Laffer
Chairman of Laffer Associates and founder of the Laffer Curve
Too many people are bringing debt and regret into their retirement years. That's a tragedy that could—and should—be avoided. Retire Inspired can show anyone, at any age and any income, the steps to achieve their retirement dreams.
— Robert Herjavec
Co-host of Shark Tank and CEO of Herjavec Group
Here's what Chris Hogan gets about retirement that other people miss: your wishes will remain wishes until you put a plan in place to attack them. Hogan learned from his mentor Dave Ramsey how to do just that. In this book, he passes that wisdom on to you.
— Jean Chatzky
Best-selling author and AARP Financial Ambassador

This book not only provides useful information on retirement, but it also tackles subjects that all of us need to address as we near that stage of life, like estate planning, living trusts, changing your investment portfolio, and talking to your aging parents about money. This is simply the best book for anyone who wants to make the most of their retirement years.
— John C. Maxwell
New York Times best-selling author

As president of my own firm and a financial professional, I truly believe this is the only book you should consider as your guide to retirement. Chris Hogan takes Dave Ramsey's timeless wisdom on money and digs further into the specifics of retiring well and leaving a legacy. He guides you step-by-step in how to comfortably and confidently make the enormous life transition into retirement. This book is a gold mine of resources and advice that I would recommend to anyone!
— Jeff Dobyns
President, Southwestern Investment Group
About Chris Hogan
Product Details
Read By: Chris Hogan
Format: M4B Audiobook
Release Date: Jan 12, 2016
Length: 9 hours 24 minutes
Chapters: 10
Language: English
ISBN-13: 9781937077846
Genre: Retirement, Investing, Personal Finance
Target Audience: People Wanting to Plan for Retirement
SKU: 9781937077846OLP
Shipping & Delivery
Immediate Download (Audio)
Download instructions for your specific device can be found on our Digital Downloads FAQ page