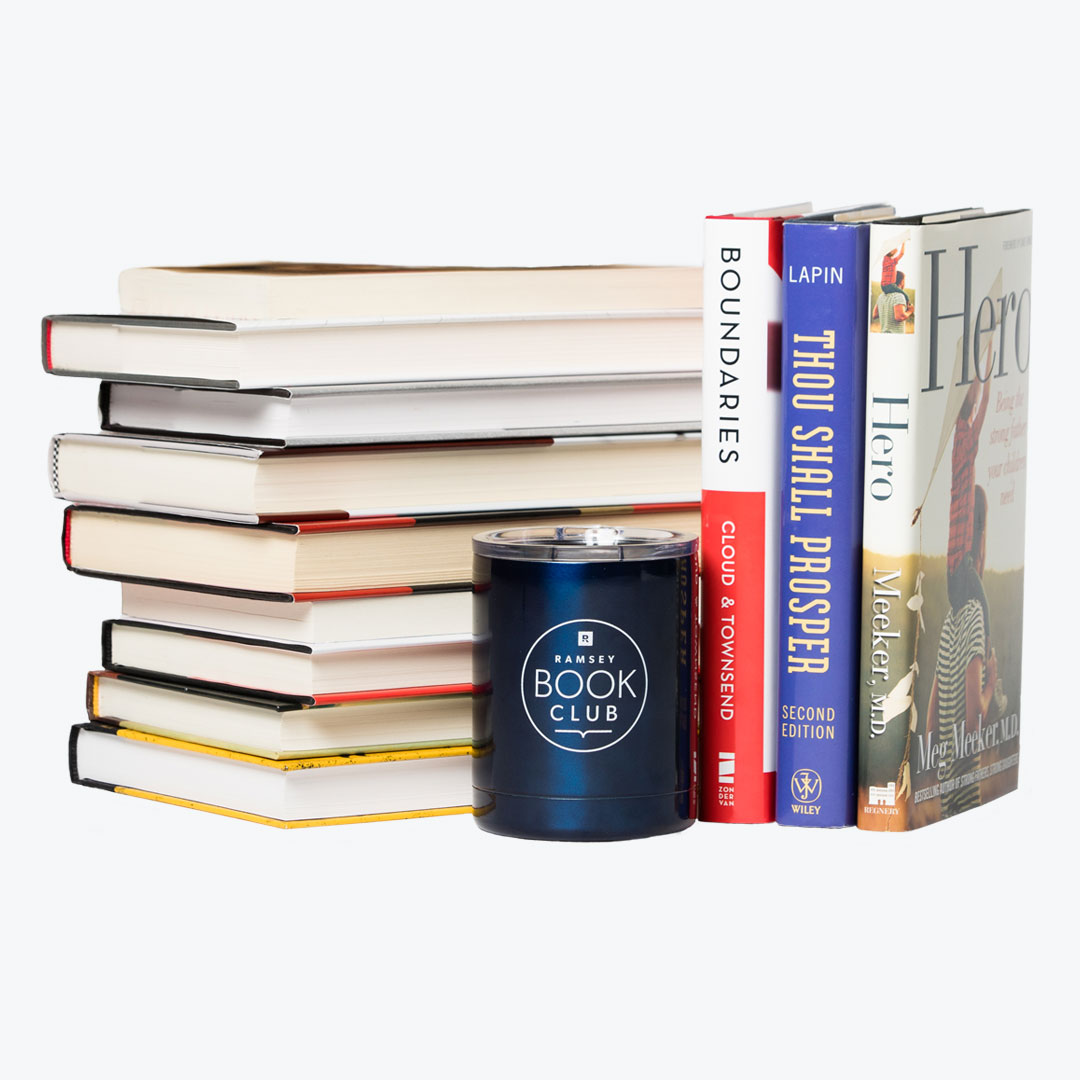 Ramsey Book Club
Monthly membership for personal growth and inspiration. $24.99/month
Description
Special Offer and Additional Details
With today's purchase, you will receive a FREE Travel Mug.
Your Ramsey Book Club Travel Mug will be shipped within 2-3 business days.
Please join before the 5th to get the current book.
Each monthly book is shipped the last week of the month to arrive at your address the first week of the next month.
Each month, we will email you your monthly study guide and announce the Facebook Live discussion date so you can mark your calendar.
We will also post the monthly study guide and Facebook Live discussion in the exclusive Facebook community.

The Ramsey Book Club is now offered monthly. A book could change your life and the way you approach your career, finances, marriage and parenting. Start with one month at a time—we know you'll love it.
Questions? Check out the Ramsey Book Club FAQ.
Looking for the Ramsey Book Club login page? Go Here.

See what Dave Ramsey and current Book Club members are saying about the Ramsey Book Club.
My New Year's resolution was to read at least one book a month. Dave Ramsey's book club is a blessing.
— Greg H.

The Facebook Live discussion alone is worth the price of the whole year of the Ramsey Book Club!
— L. Fisher

You know, people ask me all the time about what I've got on my "reading list." Well, I want to invite you to be a part of something really special—the Ramsey Book Club. Reading these books will help you in so many areas of personal development. They'll make you a better leader, a better parent, a better spouse—and a better person. You deserve to invest in yourself and the Ramsey Book Club makes it easy. And these aren't just any books. They're the books I keep on my bookshelf and recommend all the time. They've changed my life, and they'll change yours. This is an opportunity you really can't afford to pass up. Join the Ramsey Book Club today!
— Dave Ramsey
Click to watch
an overview
About Dave Ramsey