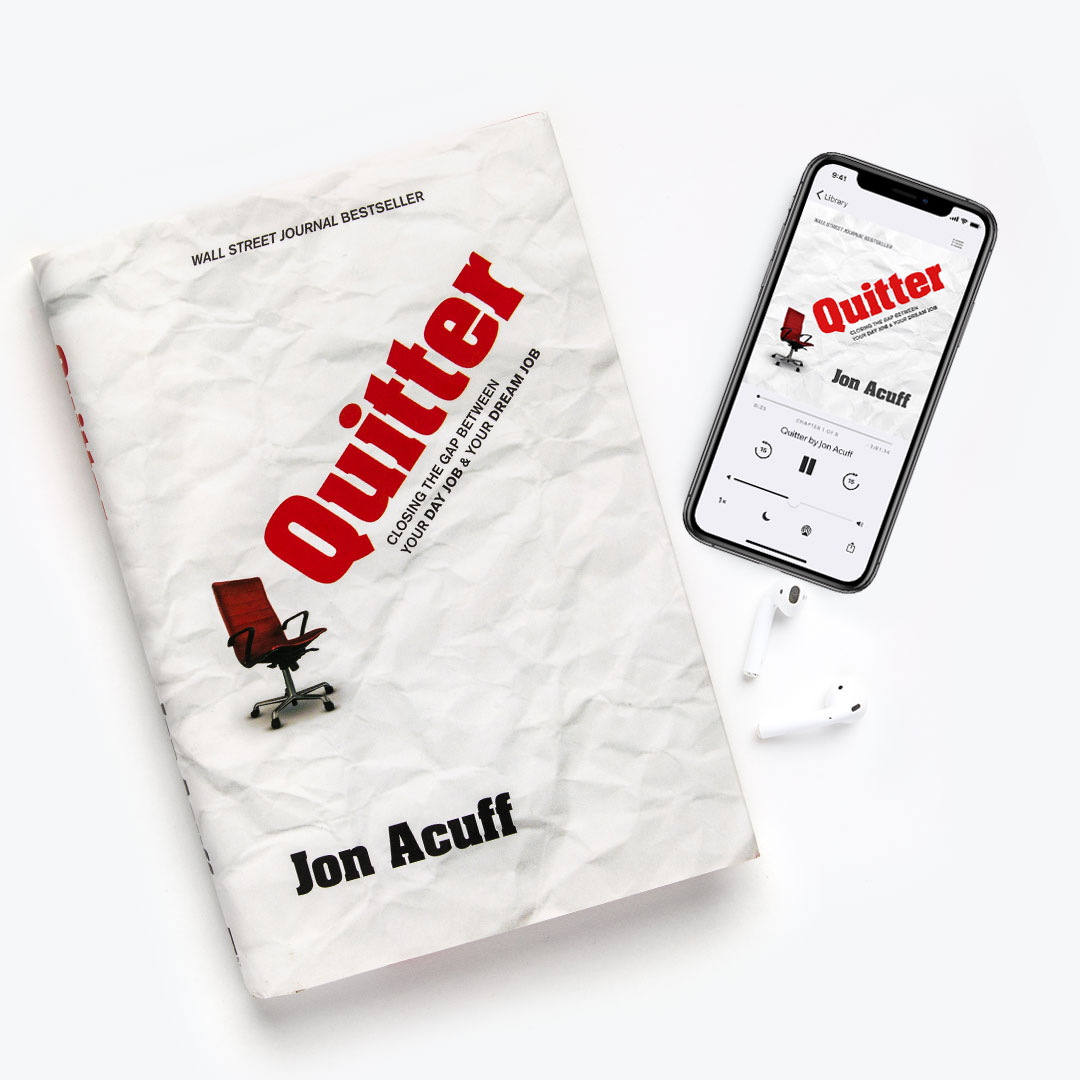 Quitter - Hardcover + Audiobook (MP3 Download)
Only available at DaveRamsey.com!
Description
Audiobook Download Instructions
Your digital audiobook copy of Quitter will be available as a download link in your order confirmation email after check-out.
About this Bundle
Get motivated with Jon Acuff with this online exclusive bundle that includes both the hardcover book and MP3 Audiobook of Quitter at a great price! The unabridged audiobook MP3 download is read by Jon Acuff and runs 5 hours and 48 minutes.
Overview
From figuring out what your dream is to quitting in a way that exponentially increases your chance of success, Quitter is full of inspiring stories and actionable advice. This book is based on 12 years of cubicle living and my true story of cultivating a dream job that changed my life and the world in the process.
It's time to close the gap between your day job and your dream job.
It's time to be a quitter.
Shipping & Delivery
Physical Shipping
All physical products will be processed and ready to ship within 2 business days (often even faster). The total delivery time depends on the service you chose and where your order is being delivered. You may see multiple shipping options to choose from during checkout. Our default choice will always be the most economical, but not necessarily the fastest.
Immediate Download (Audio)
To get your downloadable product, simply complete your order and then open the order confirmation email you will receive at checkout. Scroll down to the bottom of the receipt to a section called "eShipments." Click on the link BELOW the title of the product you purchased that contains the downloadable product(s). A dialogue box will appear. Select "Save File to Disk" and select your desktop as the destination. Go to your desktop and find your downloadable goods. You are done!
Some files have been zipped (compressed) to decrease download times. Both Windows and Mac OS have built-in software that will convert the zipped file into a usable file when you click on the file to open it.
Additional download instructions for your specific device can be found on our Digital Downloads FAQ page