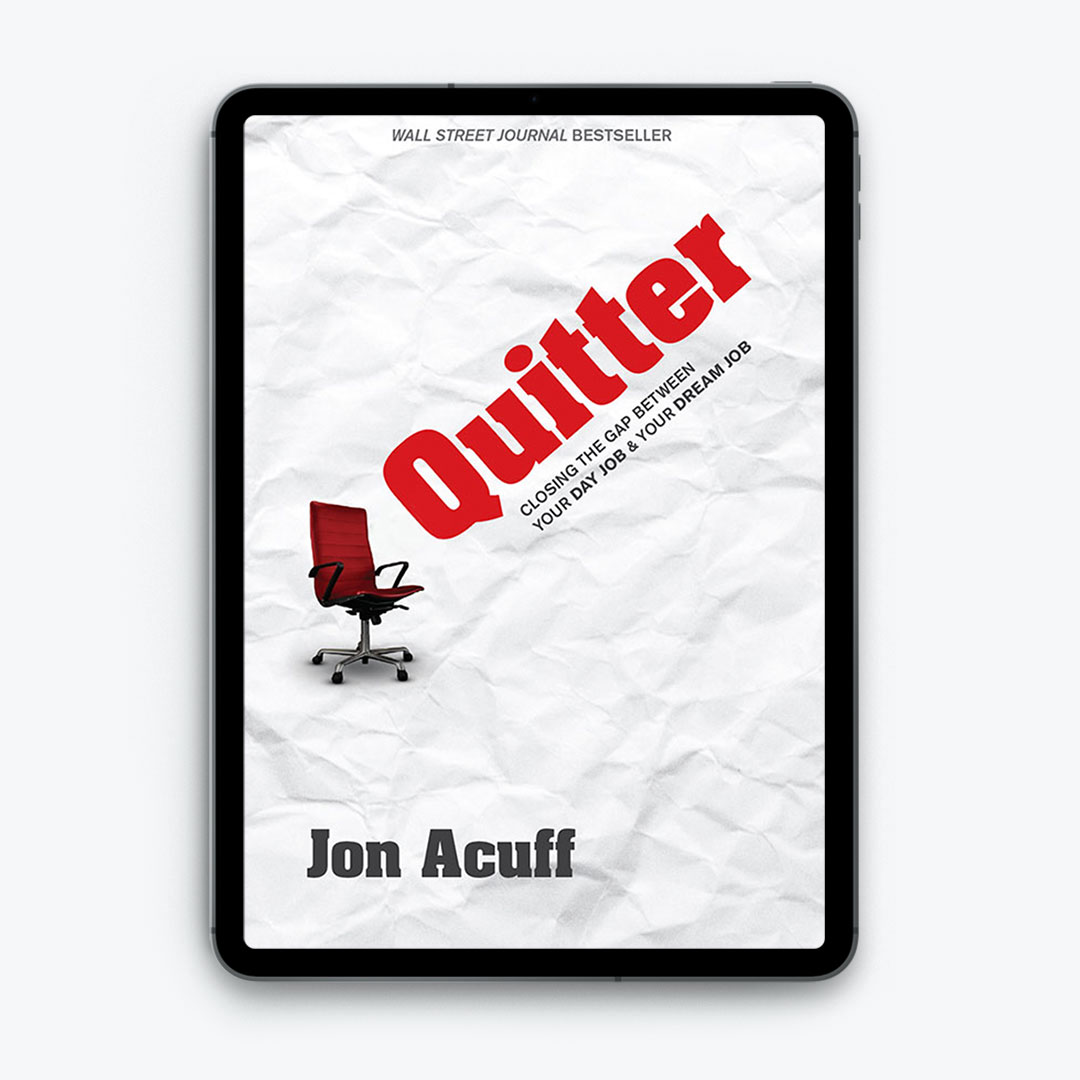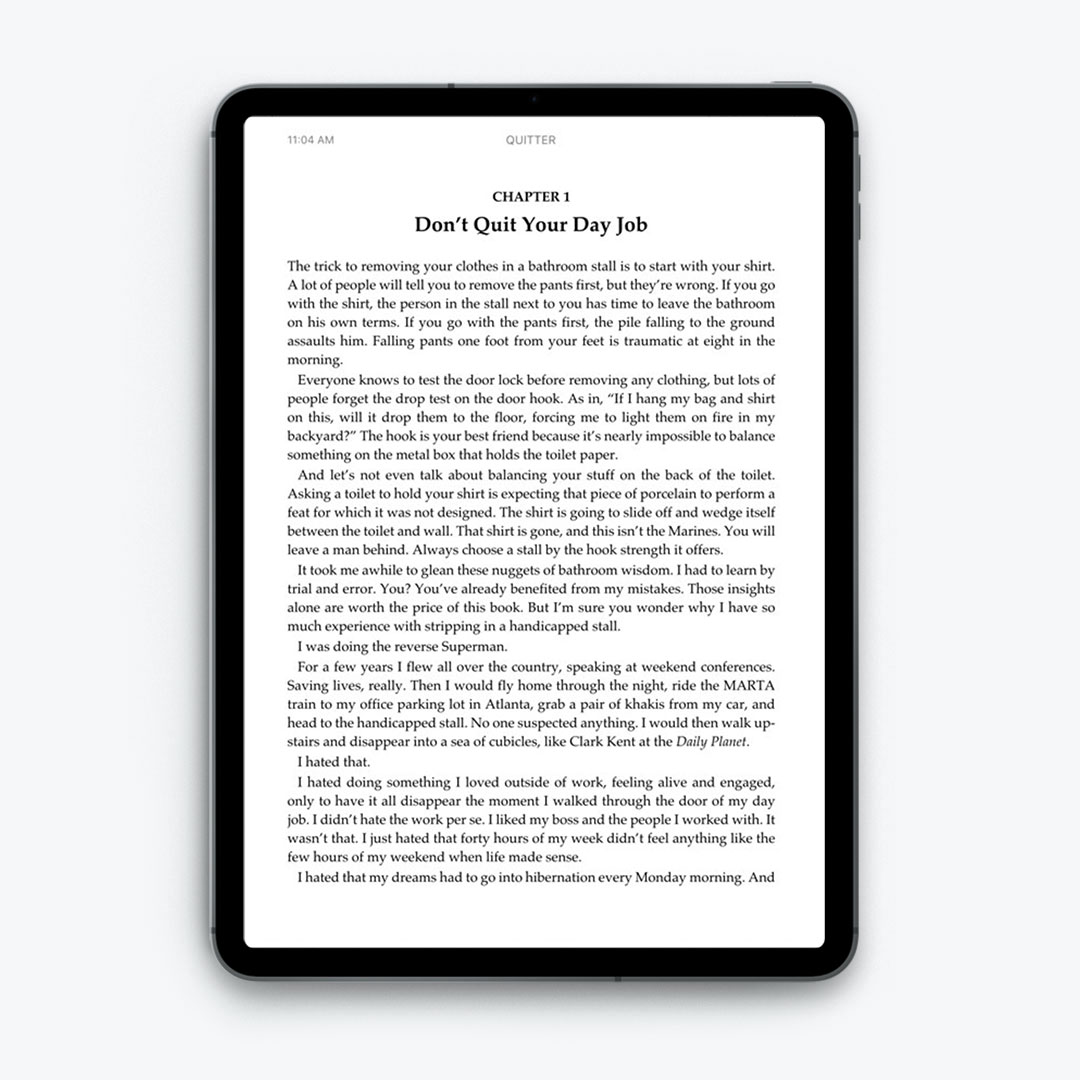 Quitter by Jon Acuff (E-Book)
Find Your Dream Job!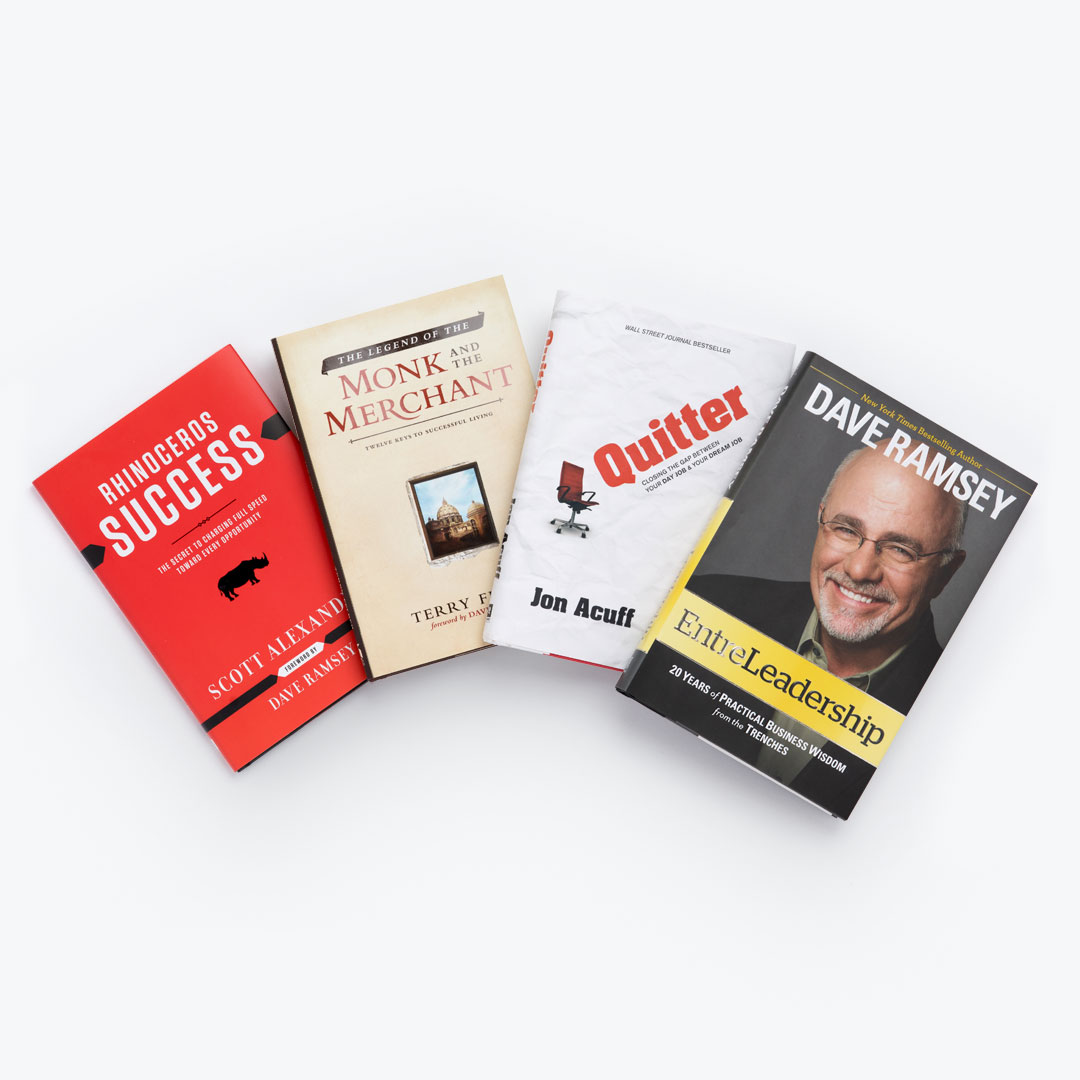 Turbo-Charge Your Business
Description
From figuring out what your dream is to quitting in a way that exponentially increases your chance of success, Quitter is full of inspiring stories and actionable advice. This book is based on 12 years of cubicle living and my true story of cultivating a dream job that changed my life and the world in the process.
It's time to close the gap between your day job and your dream job.
It's time to be a quitter.
Accolades
There are friends (I might be one of them) who will tell you, "Quit your job and follow your dream." But Jon Acuff is smarter than that. Quitter is about going from cubicle-bound to Outward Bound without committing financial and marital hara-kiri along the way—and actually succeeding in the end. This book is wise, personal, funny and loaded with practical, real-world insights from Mr. Acuff's own ongoing odyssey. If you're torn between living your dream and putting food on the table for the wife and kids, don't make a move till you read Quitter.
Steven Pressfield
Best-selling author of The War of Art and Do the Work

Quitter will entertain, enlighten and challenge you to commit yourself to Mondays Of Joy instead of looking forward to the weekend so you can finally live.
Tim Sanders
New York Times best-selling author of Today We Are Rich, former Yahoo! executive and a quitter

Over the last few years, I've watched Jon turn a small "what if" idea into a full-on dream job. This is not a book of theories or half-baked concepts. It was born in the crucible of one man's experience. It is full of news you can use. Now. In your own life. If you are ready for a field manual for creating your dream job, this is your answer to prayer.
Michael Hyatt
Chairman, Thomas Nelson Publishers

We all have dreams of doing something great with our lives—and sometimes we think this involves quitting everything we know. Quitter addresses this topic with enthusiasm and wit. If you're serious about following your dreams, this book is a must-read.
Craig Groeschel
Senior pastor of Lifechurch.tv, author of Weird: Because Normal Isn't Working
Product Details
Pages: 256
Publisher: Ramsey Press
Format: iBooks for iPad/iPhone (ePub)
Release Date: May 5, 2011
Chapters: 8
Language: English
Genre: Motivation, Business, Career
Target Audience: People Who Want Guidance On How to Leave Behind Work They Don't Love and Find Their Dream Job
SKU: EBOOK-QUITTEROLP
Shipping & Delivery
Immediate Download (E-book)
To get your downloadable product, simply complete your order and then open the order confirmation email you will receive at checkout. Scroll down to the bottom of the receipt to a section called "eShipments." Click on the link BELOW the title of the product you purchased that contains the downloadable product(s). A dialogue box will appear. Select "Save File to Disk" and select your desktop as the destination. Go to your desktop and find your downloadable goods. You are done!
Some files have been zipped (compressed) to decrease download times. Both Windows and Mac OS have built-in software that will convert the zipped file into a usable file when you click on the file to open it.
Additional download instructions for your specific device can be found on our Digital Downloads FAQ page