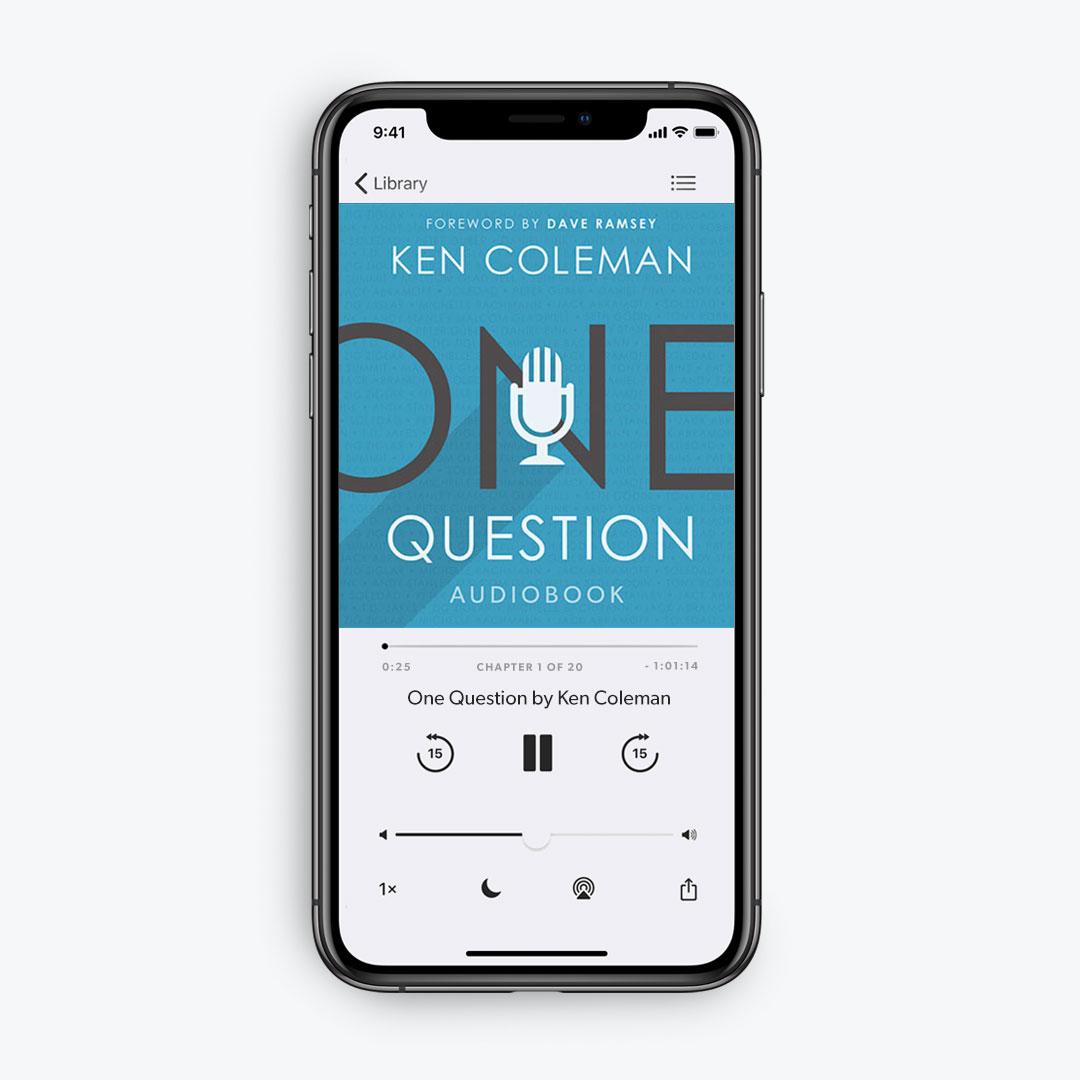 One Question by Ken Coleman (M4B Audiobook Download)
If you could sit down with the people you most admire and ask just one question, what would you ask?
Description
Note: This unabridged audiobook M4B download is narrated by Ken Coleman and runs 5 hours and 30 minutes.
If you could sit down with the people you most admire and ask just one question, what would you ask?
One Question invites you to peer over the shoulder of a master interviewer with access to today's best and brightest as he delivers carefully crafted questions and collects answers guaranteed to surprise, challenge, and inspire.
What is coach Tony Dungy's advice for achieving success while maintaining integrity?
What advice does Malcolm Gladwell give parents about instilling a work ethic in our children?
How does President Jimmy Carter suggest we continue forward and reinvent ourselves in new seasons?
What does Robin McGraw have to say to women about reaching their full potential both inside and outside their homes?
About Ken Coleman
Product Details
Read By: Ken Coleman
Format: M4BAudiobook
Release Date: October 31, 2017
Length: 5 hours 30 minutes
Chapters: 36
Language: English
Genre: Leadership, Interview, Motivation, Celebrity
Target Audience: People Wanting to Be Inspired by Life-Lessons from High-Profile People
SKU: 1QUESTIONOLP
Shipping & Delivery
Immediate Download (Audio)
To get your downloadable product, simply complete your order and then open the order confirmation email you will receive at checkout. Scroll down to the bottom of the receipt to a section called "eShipments." Click on the link BELOW the title of the product you purchased that contains the downloadable product(s). A dialogue box will appear. Select "Save File to Disk" and select your desktop as the destination. Go to your desktop and find your downloadable goods. You are done!
Some files have been zipped (compressed) to decrease download times. Both Windows and Mac OS have built-in software that will convert the zipped file into a usable file when you click on the file to open it.
Additional download instructions for your specific device can be found on our Digital Downloads FAQ page