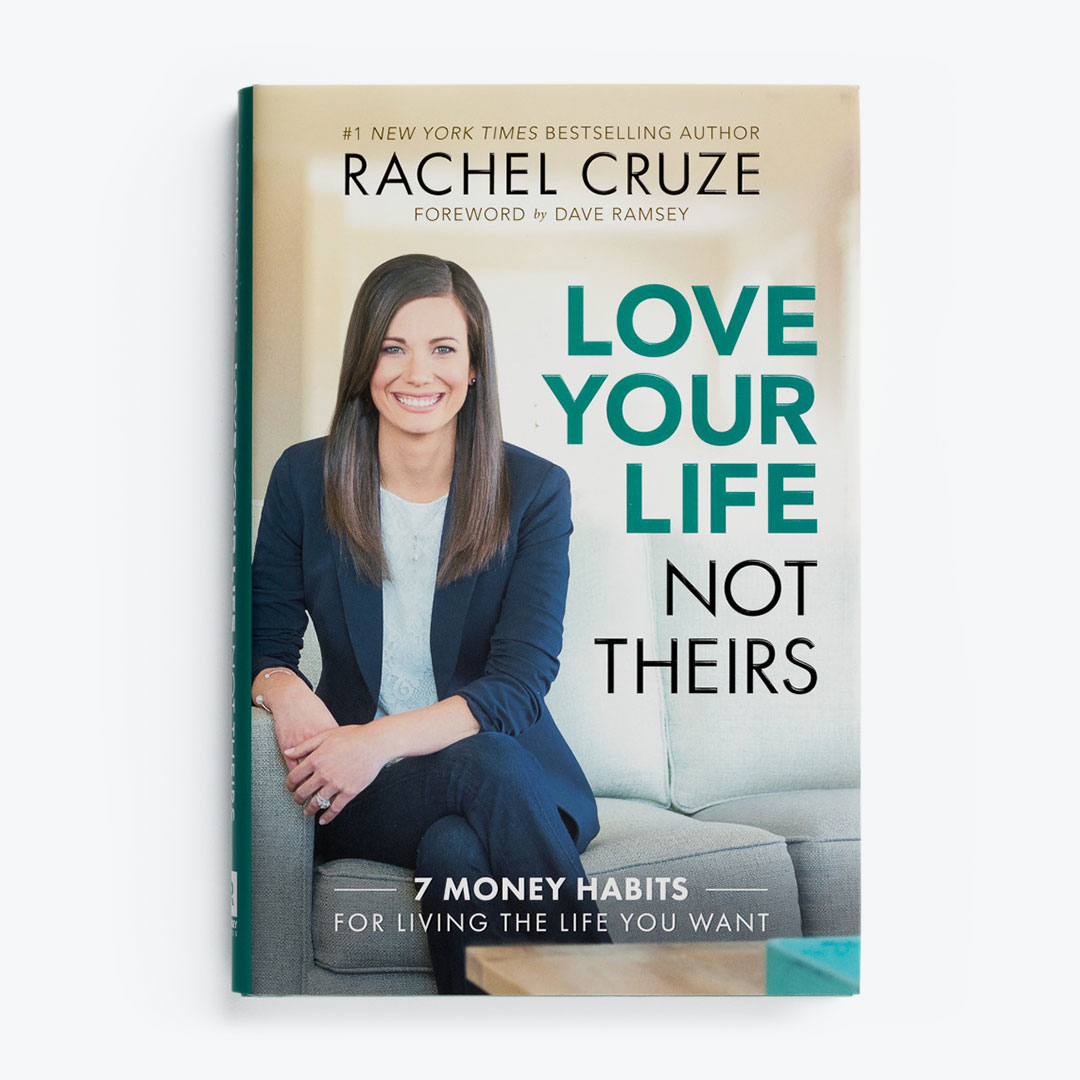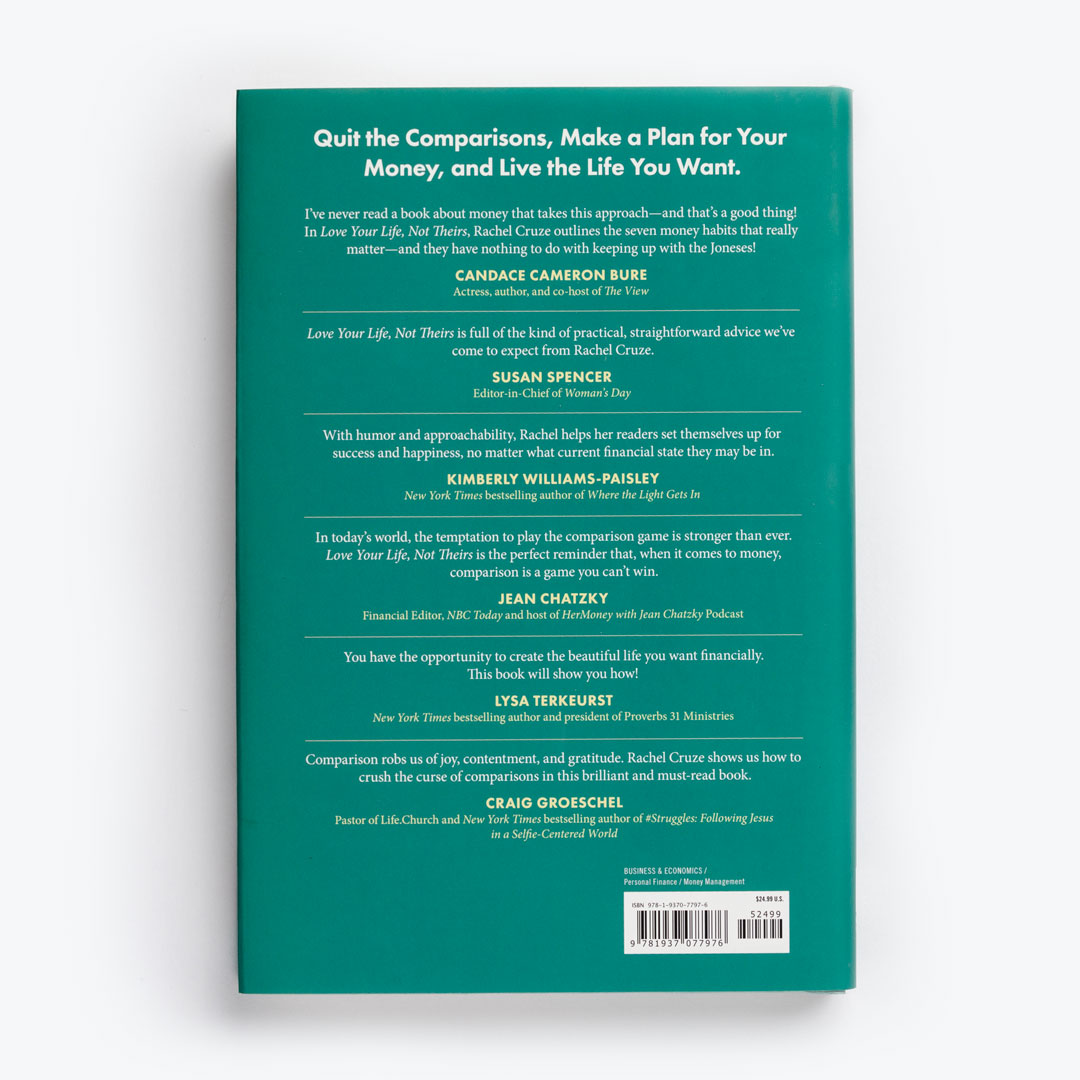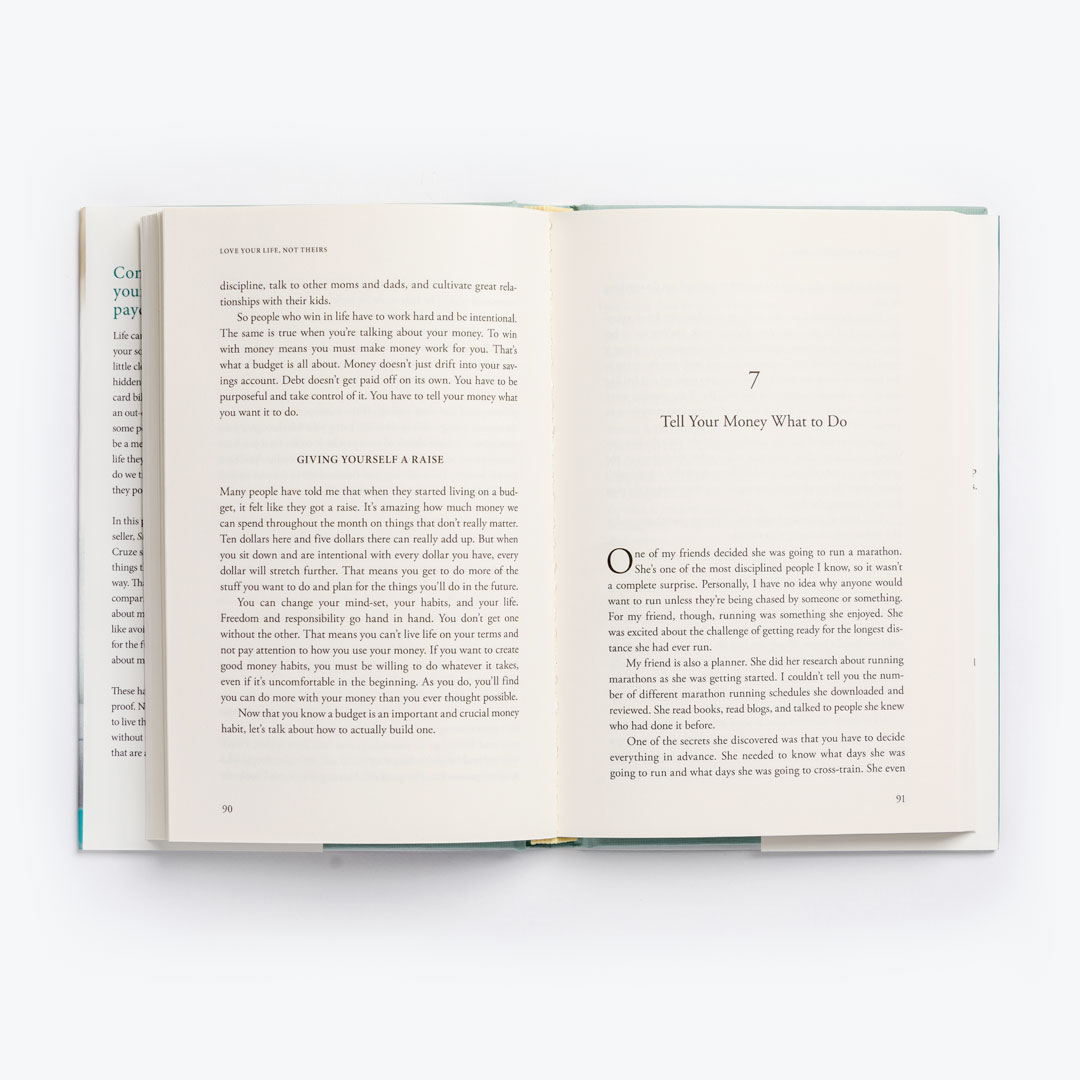 Love Your Life, Not Theirs
7 Money Habits For Living the Life You Want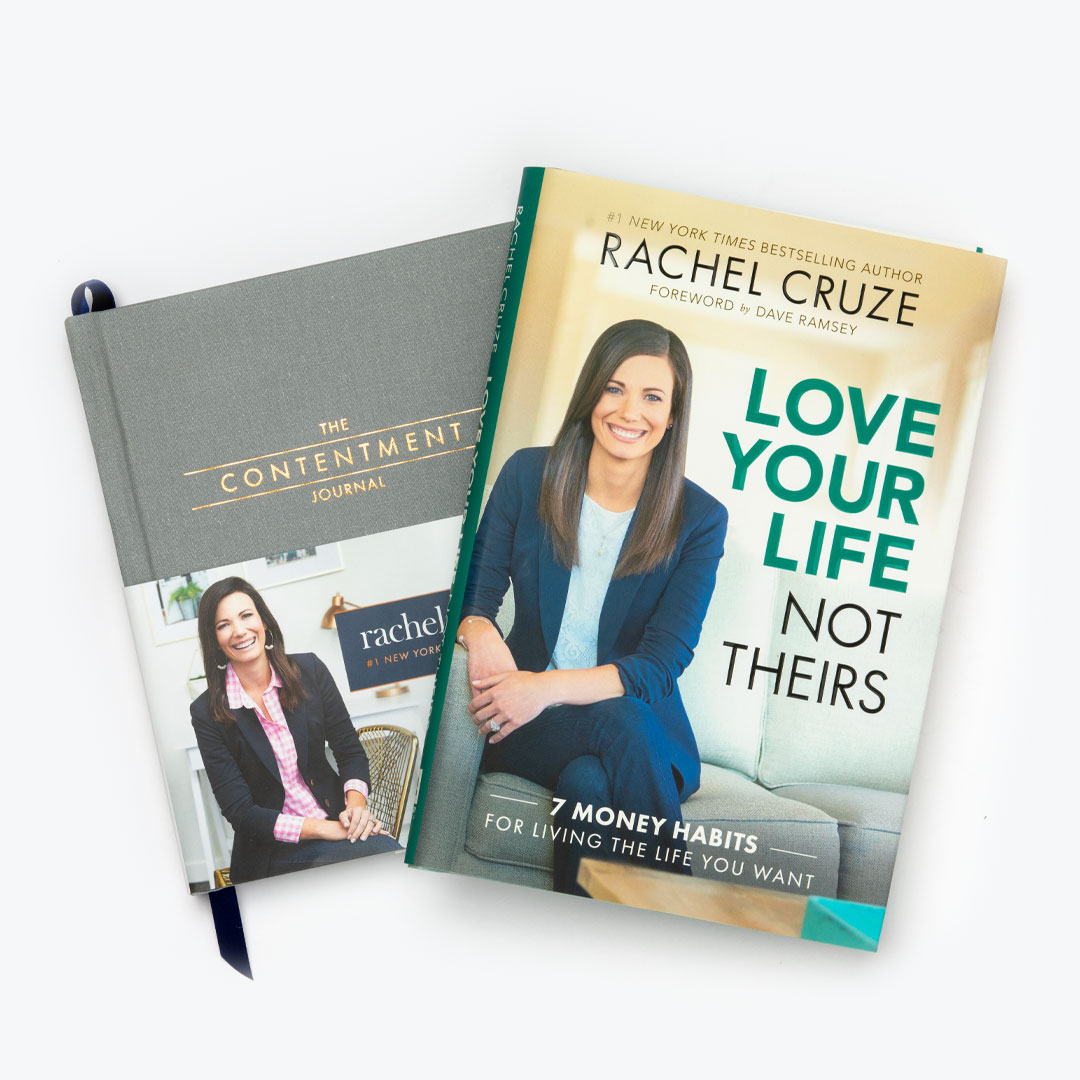 Bundle & Save
Get Rachel's best-selling book Love Your Life Not Theirs and her newest tool The Contentment Journal for one low price!
Description
Free Bonus Gift!
With today's purchase you will receive access to the Love Your Life, Not Theirs - Smart Conference Talk Video in your order confirmation email. ($24.99 value)
In Love Your Life, Not Theirs, Rachel Cruze offers seven powerful habits that will help reframe the way you think about your money—and your life.
Live the life of your dreams without the debt, stress, and worry wreaking havoc on your joy! Love Your Life, Not Theirs will help you:
Quit the comparisons
Avoid debt
Spend on a plan
Save for the future
Communicate in healthy ways about money
Here's What People Are Saying
If you are looking for a way to move past paycheck-to-paycheck living and become more content with your life, this is a must read! My husband and I finished baby steps 1-3 in a little less than 2 years, which was fantastic! But, I have still been struggling with comparisons. It is the perfect book for this season of my life!
I can relate to Rachel in that we're both natural spenders and similar in age - young professional women, building our careers. She takes into account the added pressure of social media in keeping up with the Joneses, living #blessed (the ultimate humble brag) vs. blessed, and the marketing directed toward new moms, among other distractions that seek to throw us financially off course today. Love Your Life, Not Theirs is the perfect gift for a recent college graduate, a young woman new to financial planning, or as a Financial Peace University refresher.
I expected the book to be good, but thought that it would be targeted mainly at millennials. As I read it, I saw myself throughout and I didn't expect that since I am a 58 year old who is retired and has a great financial situation. You'd think that this book would not be as applicable to us as it is to younger people, but guess what? It is for EVERYONE! Everyone who reads this will find life-changing opportunities throughout and they will feel like their "friend" Rachel is cheering them on.
After reading Rachel's new book, Love Your Life, Not Theirs, I am completely ready to fall in love with my life all over again! This book was just the motivation I needed to hear as we continue to push through our own journey to debt-free living. It reminded me to focus on building up my own life and values, and not to gaze on what someone else appears to have. Rachel writes like a friend who is not afraid to show you some tough love and tell you the truth when you need to hear it.
I am no avid reader, but I knocked out this book in one weekend because I could not put it down! Being 27 years old, single, in the midst of baby step two, and a social media aficionado, the book laid heavy on my heart and is very applicable to my life. It is a real eyeopener into how our perception can get foggy, we can lose intensity on achieving our goals, and sometimes we just need a little bit of tough love to push us along. Rachel gives us that tough love with this book in such a humbling way!
Customer Ratings and Reviews
About Rachel Cruze
Product Details
Pages: 229
Publisher: Ramsey Press
Format: Hardcover
Release Date: September 14, 2016
Chapters: 21
Language: English
ISBN-13: 978-1937077976
Genre: Budgeting, Money Management
Target Audience: People Wanting to Learn About Creating a Budget and Avoid Comparison
SKU: 9781937077976OLP
TABLE OF CONTENTS
Dedication
Acknowledgements
Foreward
Introduction
Chapter 1 - Comparisons Are Killing Us
Chapter 2 - Blessed vs. #blessed
Chapter 3 - Debt Is a Dead End
Chapter 4 - Dealing with Debt
Chapter 5 - A Life without Debt
Chapter 6 - Permission to Spend
Chapter 7 - Tell Your Money What to Do
Chapter 8 - Marry Your Money
Chapter 9 - Important Conversations
Chapter 10 - Saving for Life
Chapter 11 - The Biggest Savings Goal of Your Life
Chapter 12 - Spending on Purpose
Chapter 13 - Don't Spend Yourself Broke
Chapter 14 - A Lifestyle of Giving
Chapter 15 - How to Give
Chapter 16 - What Now?
Notes
You May Also Like

Shipping & Delivery
Physical Shipping
All physical products will be processed and ready to ship within two business days (often even faster). The total delivery time depends on the service you select and where your order is being delivered. You may see multiple shipping options to choose from during checkout. Our default choice will always be the most economical, but not necessarily the fastest.