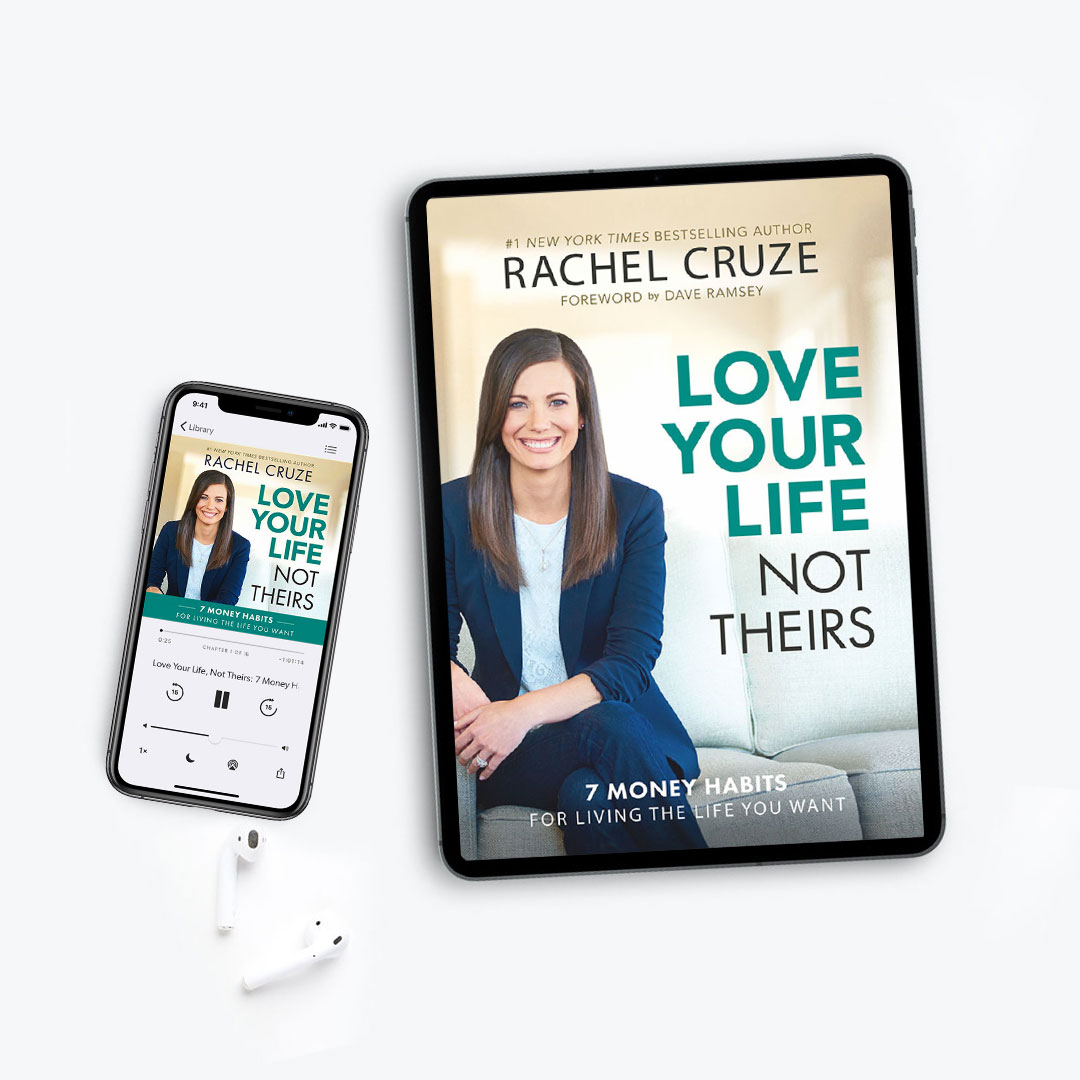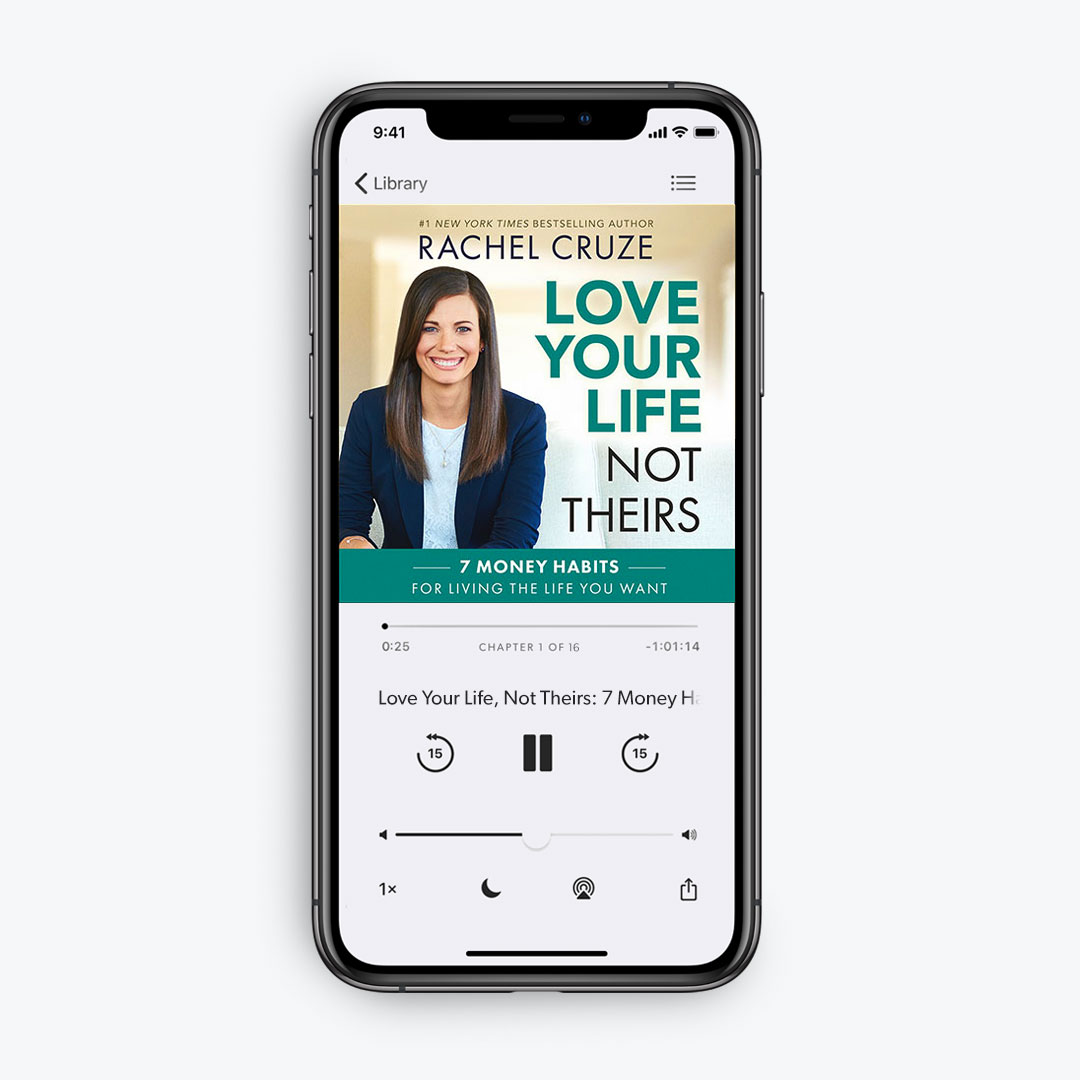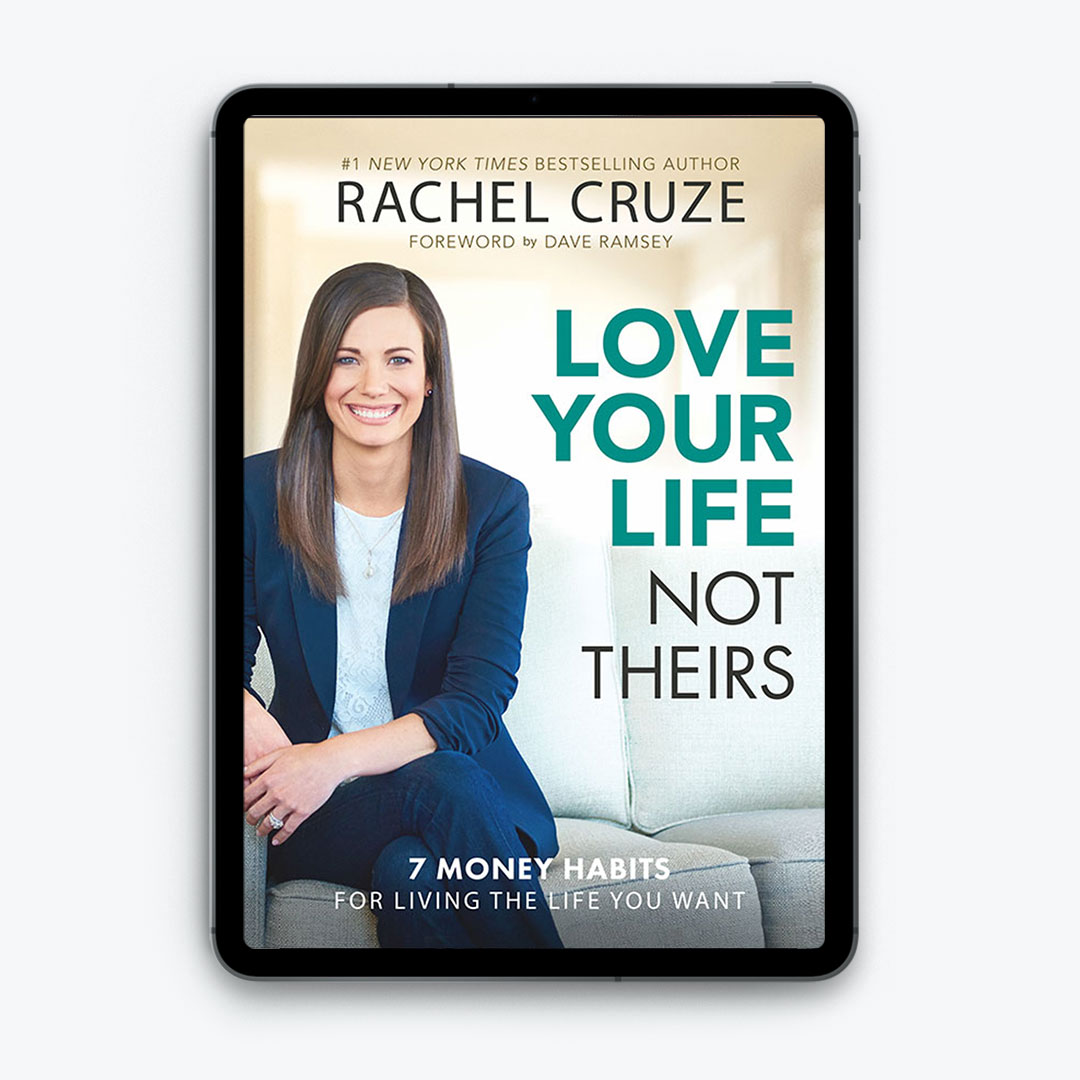 Love Your Life, Not Theirs - Audiobook + E-Book
7 Money Habits to Change Your Life!
Description
About this Bundle
This online exclusive includes both the Love Your Life Not Theirs the audiobook and the E-Book for one low price! The audiobook is narrated by Rachel Cruze.
Love Your Life, Not Theirs - Overview
Are you ready to start living the life you want instead of chasing someone else's dream?
In Love Your Life, Not Theirs, Rachel Cruze shines a spotlight on the most damaging money habit we have: comparing ourselves to others. She then unpacks six other healthy money habits for living the life we really want without being buried under debt, stress, and worry.
Rachel shows you how to buy and do the things that are important to you—the right way. That starts by choosing to quit the comparisons, reframing the way you think about money, and developing new habits like avoiding debt, living on a plan, watching your spending, saving for the future, having healthy conversations about money, and giving.
If you are tired of trying to keep up with the Joneses and are ready to put that time and energy into living the life you want, Love Your Life, Not Theirs will show you how. Quit Comparing. Start Living.
About Rachel Cruze
Shipping & Delivery
Immediate Download (Audio)
Download instructions for your specific device can be found on our Digital Downloads FAQ page
Immediate Download (E-book)
To get your downloadable product, simply complete your order and then open the order confirmation email you will receive at checkout. Scroll down to the bottom of the receipt to a section called "eShipments." Click on the link BELOW the title of the product you purchased that contains the downloadable product(s). A dialogue box will appear. Select "Save File to Disk" and select your desktop as the destination. Go to your desktop and find your downloadable goods. You are done!
Some files have been zipped (compressed) to decrease download times. Both Windows and Mac OS have built-in software that will convert the zipped file into a usable file when you click on the file to open it.
Additional download instructions for your specific device can be found on our Digital Downloads FAQ page