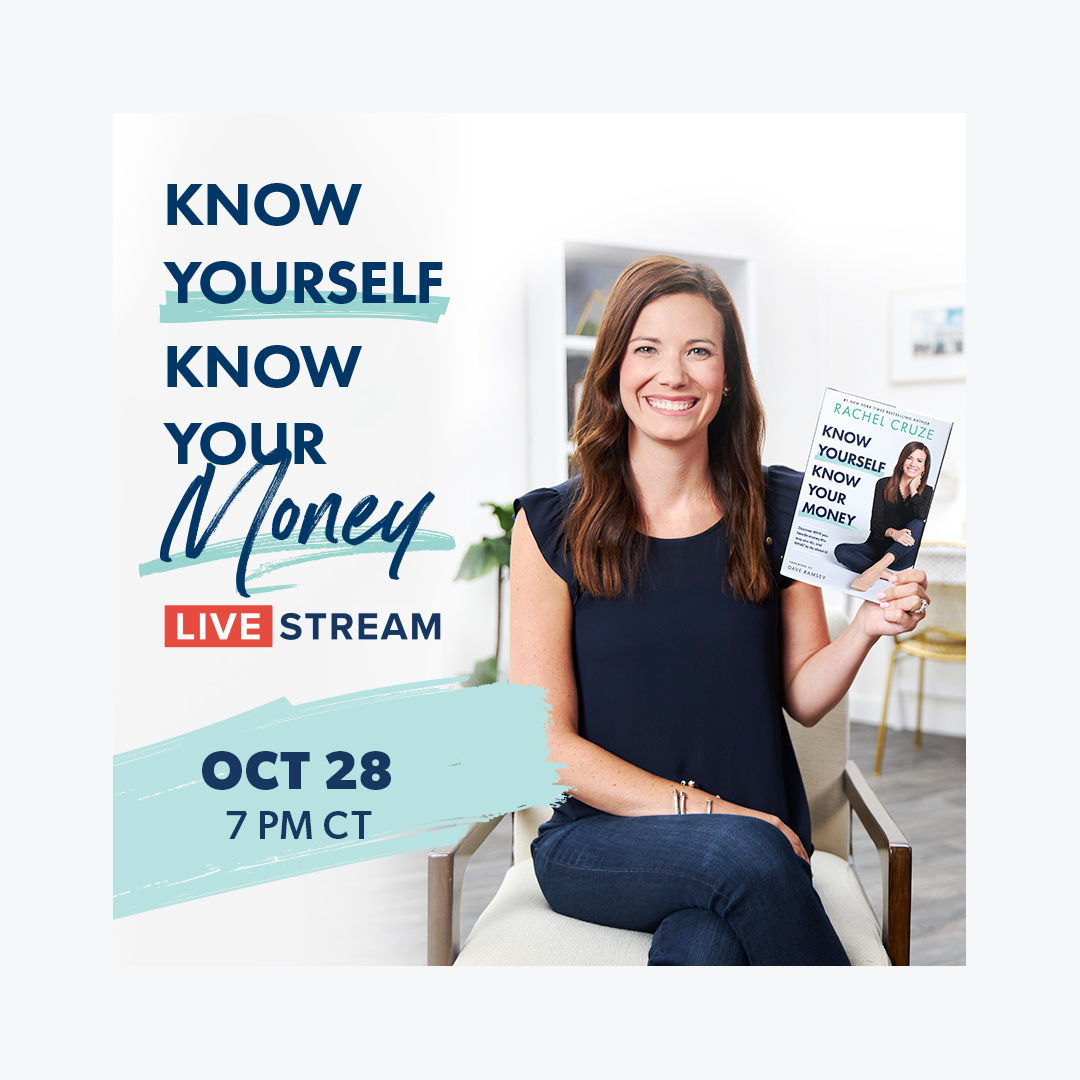 Know Yourself, Know Your Money LIVE!
A New Livestream Event - October 28
Description
Get Un-Stuck With Your Money
A New Livestream Event
Want to finally take that debt-free vacation? Or put an end to money fights in your marriage What about retiring early and living a life you truly love?
When you learn the WHY behind your money decisions, these dreams can become a reality. And on October 28, bestselling author Rachel Cruze is breaking it all down in a special all-new livestream event! Go beyond the Ramsey Baby Steps and get to the root of all your decisions—your mind, your behaviors, and your beliefs— so you can change your money mindset for good.
At Know Yourself, Know Your Money LIVE, you will:
Understand what money was like in your house growing up and how it impacts you today
Identify your unique set of beliefs and tendencies around money
Overcome your money fears so you can actually pursue your dreams
Joining Rachel will be Dr. John Delony and Dr. Henry Cloud, leading experts in relational and mental health, as well as bestselling author Ian Morgan Cron, to help you discover the psychology, strengths, and challenges you face, making the path to financial freedom so much easier (and a lot more fun)!
About Rachel Cruze
About Dr. John Delony
About Dr. Henry Cloud
About Ian Morgan Cron