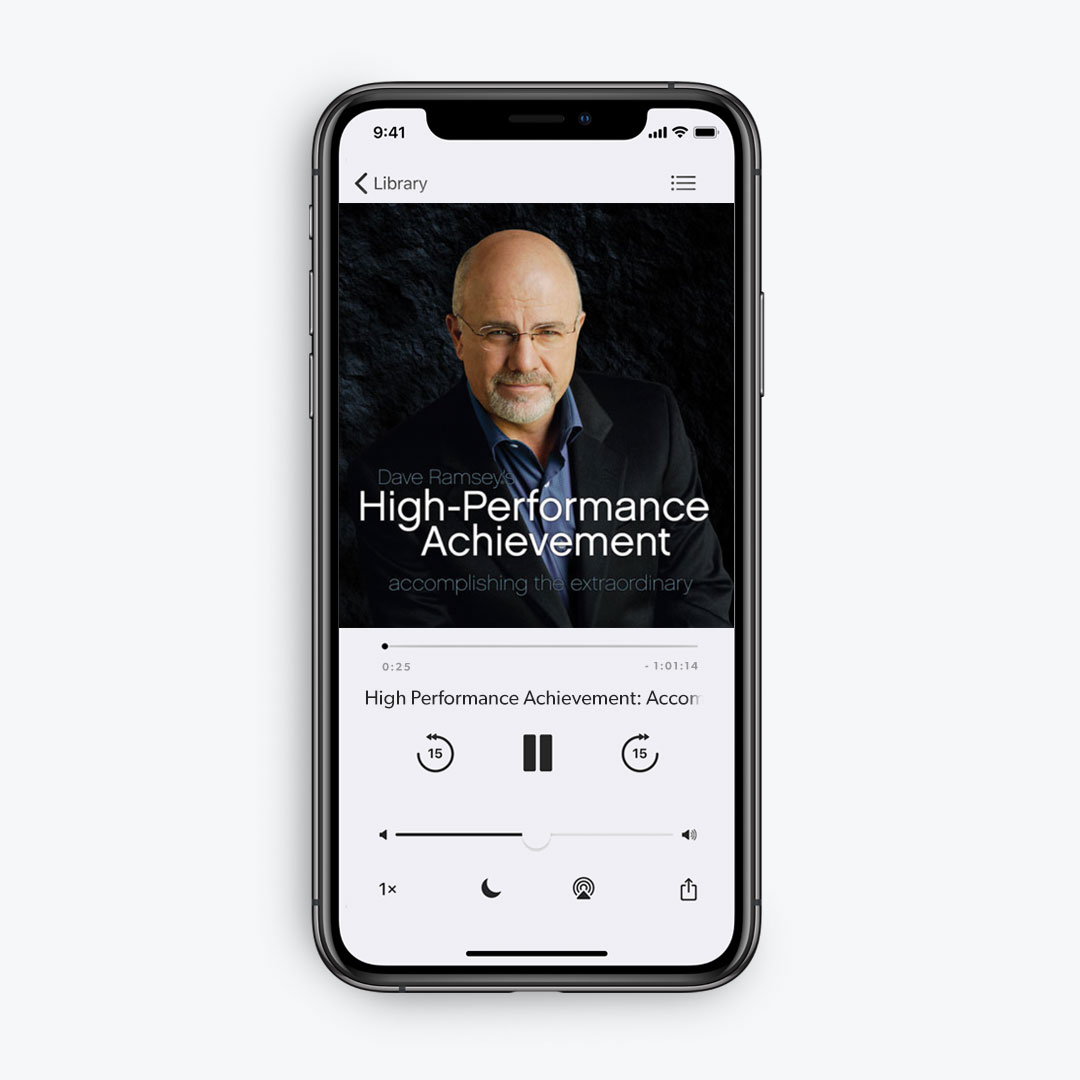 High-Performance Achievement by Dave Ramsey (MP3 Download)
Are you ready to take your life to the next level?
Description
Are you ready to take your life to the next level?
If so, this lesson is a quick primer for anyone wanting to not just meet goals, but accomplish big goals that most people won't think are possible. If you're ready to accomplish the goals that only successful people reach, this lesson is a must-have.
You'll Learn:
How to set big goals
How to devise a plan to reach your goals
How to accomplish your goals
What to do next
Things to Note
mp3 download - no shipping costs, no waiting
Available for download immediately after purchase
About Dave Ramsey
Shipping & Delivery
Immediate Download (Audio)
To get your downloadable product, simply complete your order and then open the order confirmation email you will receive at checkout. Scroll down to the bottom of the receipt to a section called "eShipments." Click on the link BELOW the title of the product you purchased that contains the downloadable product(s). A dialogue box will appear. Select "Save File to Disk" and select your desktop as the destination. Go to your desktop and find your downloadable goods. You are done!
Some files have been zipped (compressed) to decrease download times. Both Windows and Mac OS have built-in software that will convert the zipped file into a usable file when you click on the file to open it.
Additional download instructions for your specific device can be found on our Digital Downloads FAQ page