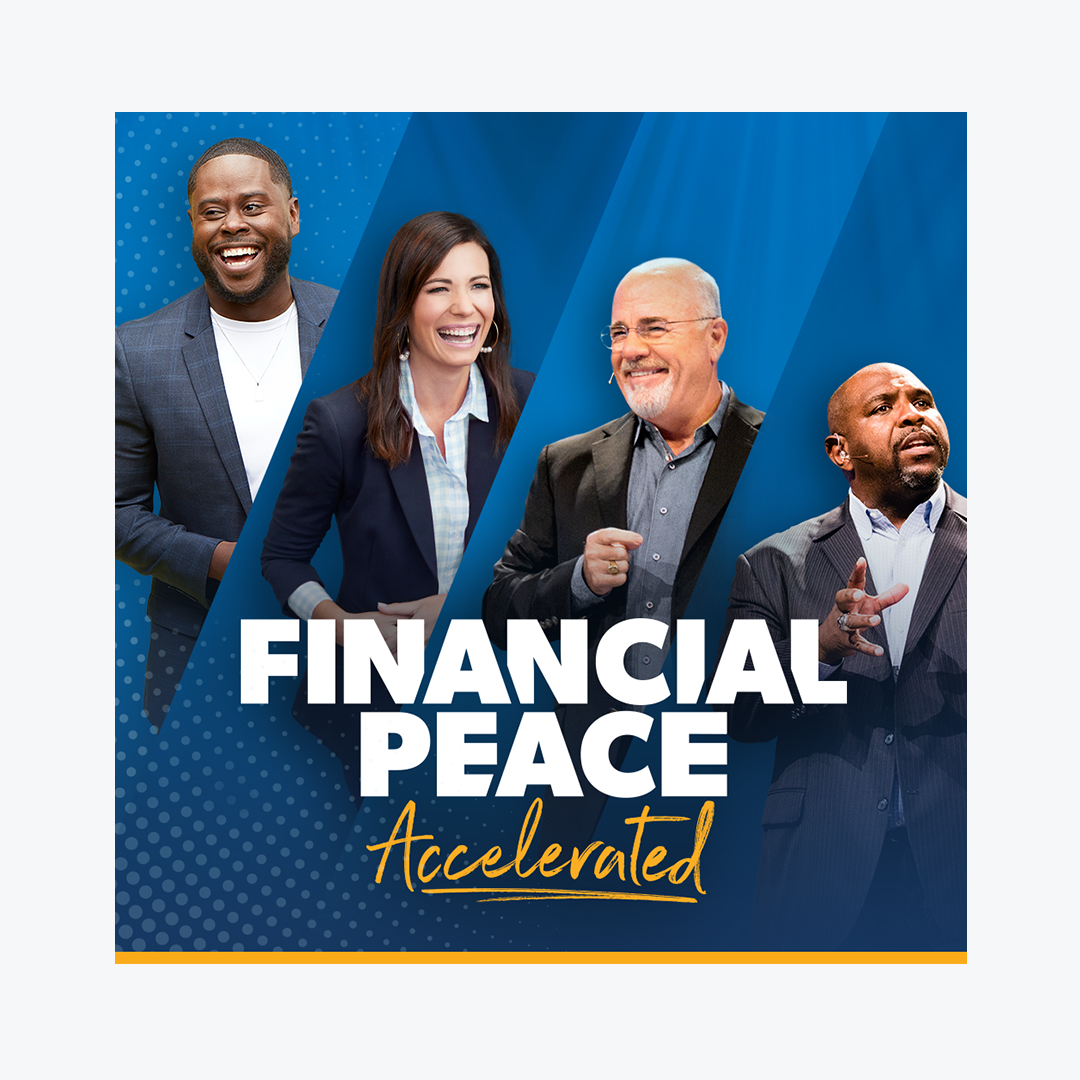 Financial Peace Accelerated - Baton Rouge, LA | April 25, 2020
It's Time to Take Control of Your Money
Description
Due to rising health concerns across the world, Financial Peace Accelerated is postponed. The new event date will be announced soon.
Ticket Info:
Discounts available for groups of 5 or more! Call us at 800-844-6934 or email us at liveeventsales@daveramsey.com.
General Admission Ticket:
Get one event ticket and one FinancialPeace.com membership.
Couple's Pass:
Get two event tickets and one FinancialPeace.com membership at a budget-friendly price!
Date and Venue:
Saturday, April 25, 2020
Healing Place Church
19202 Highland Road
Baton Rouge, LA 70809
It's Time to Take Control of Your Money!
Join Dave Ramsey, Chris Hogan, Rachel Cruze, and Anthony ONeal for Financial Peace Accelerated in Baton Rouge on April 25. In one day, you'll experience ALL nine lessons of Financial Peace University—the class that has changed the lives of nearly six million people.
Imagine what it will be like when you pay off your last student loan. Or let's dream big: after all those years of investing, you retire a millionaire. Believe us—that moment can happen for you. It won't happen in one day, but it can start in one day.
At Financial Peace Accelerated, you will learn how to:
Break the cycle of financial stress by creating a plan for your money

Use the debt snowball method, the fastest way to get out of debt

Invest like a pro and become an everyday millionaire
Enjoy the very best part of wealth—outrageous generosity!
Your ticket also includes a year-long membership to Financial Peace. You'll be able to access all nine lessons anytime, anywhere. You'll also get bonus content and tools—including EveryDollar Plus!
Financial Peace Accelerated is your ticket to the beginning of your freedom story.
Customer Ratings and Reviews
About Dave Ramsey
About Chris Hogan
About Rachel Cruze
About Anthony ONeal
Shipping & Delivery
Live Event Ticket
When you purchase a live event ticket, you will receive an email after completing your order. In this email you will be provided a link to print your event pass. You will be issued one link containing all the event passes to your event(s). This email will also contain additional information about the event including specific times and location details.