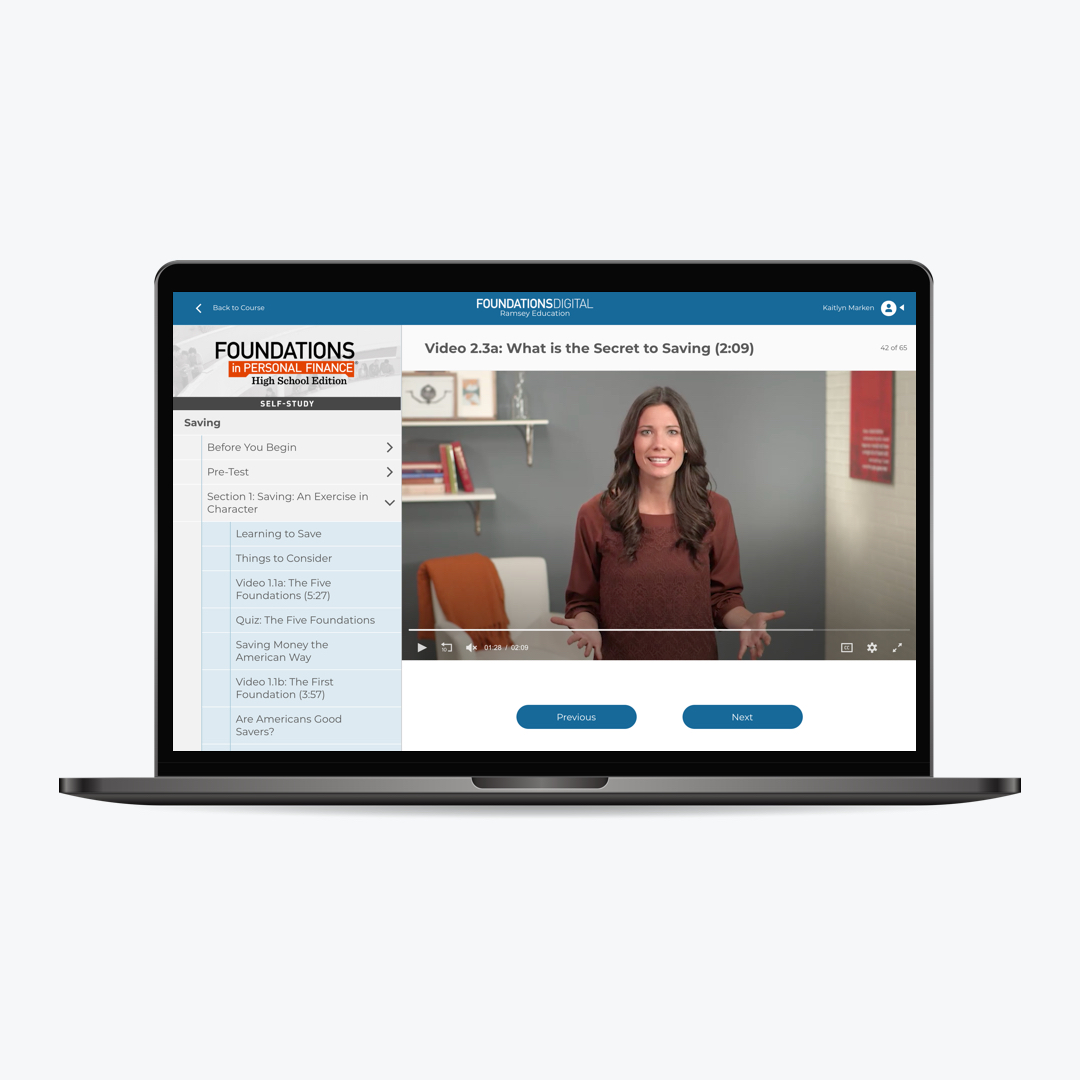 Foundations in Personal Finance: High School Edition for Self-Study
For Grades 9–12
Description
Course Overview
Dave Ramsey's comprehensive personal finance curriculum, Foundations in Personal Finance: High School Edition is now offered as a complete self-study in a fully online format. Unique from our other Foundations curricula, this curriculum does not require an instructor and is perfect for the go-getter student who wants to learn about personal finance at their own pace. Foundations in Personal Finance: High School Edition for Self-Study provides a full complement of new features, including auto-graded assessments, embedded video lessons and a flexible LMS that can be used on desktops, laptops and tablets. Students will receive a full year of online access to complete the course.
Instructions for Course Access:
Once you have purchased the curriculum, a voucher code will be emailed to you. Follow the instructions on the email to register for your class and get access to your specific course.
Shipping & Delivery
Online Access Code
When you purchase a voucher item, you will receive an email after completing your order. In this email you will be provided both a link and a unique online access code. To access your product, click on the link and enter your unique voucher code when prompted.