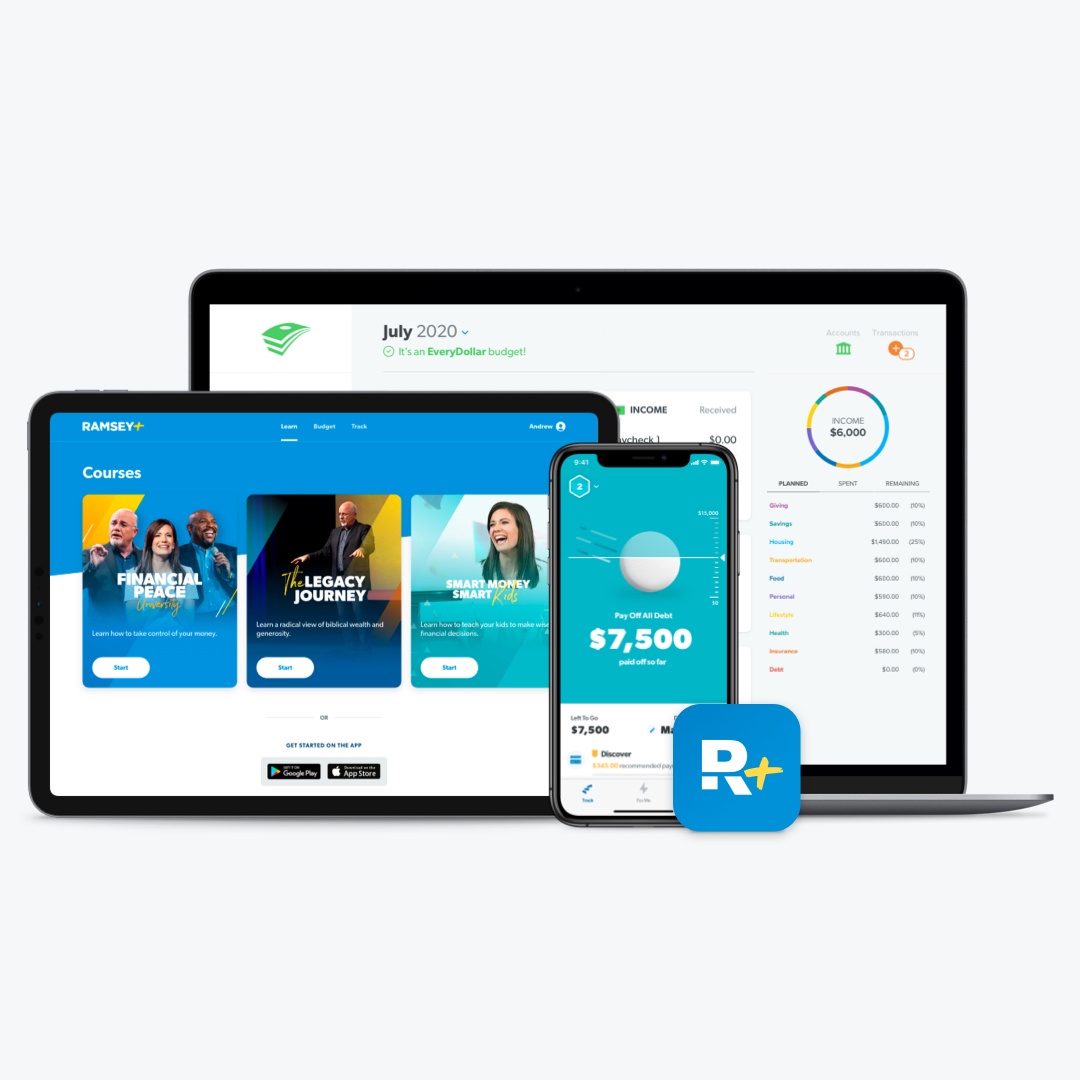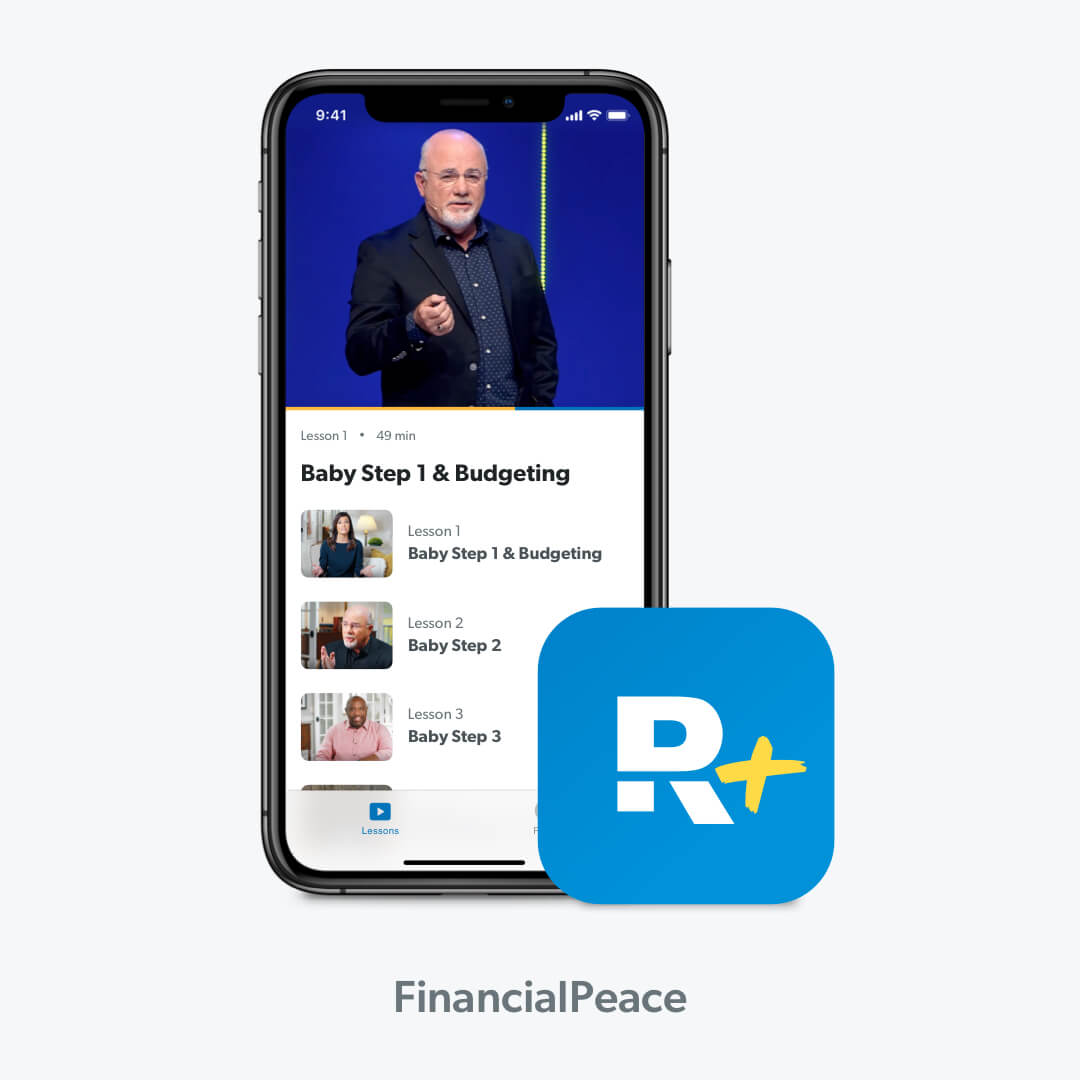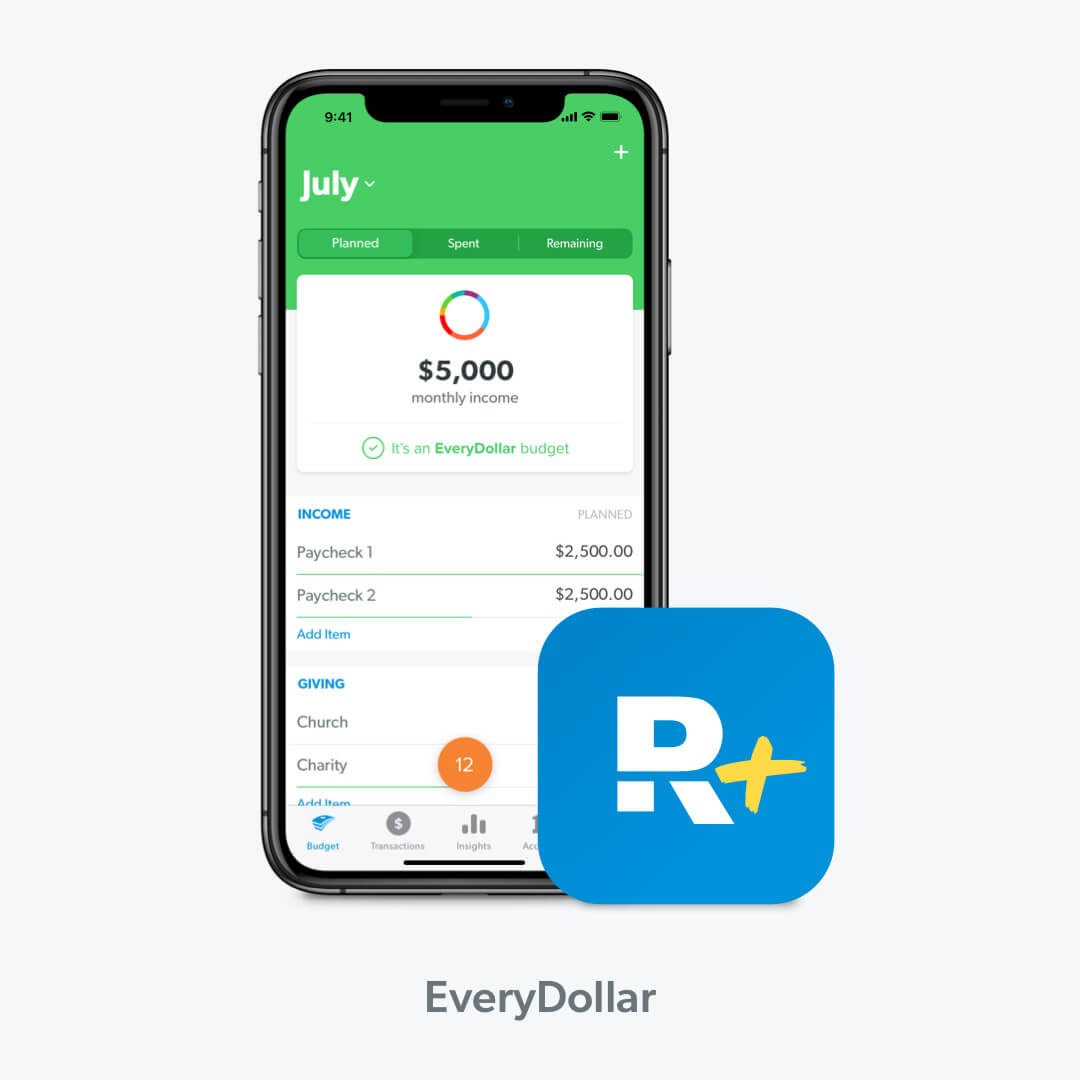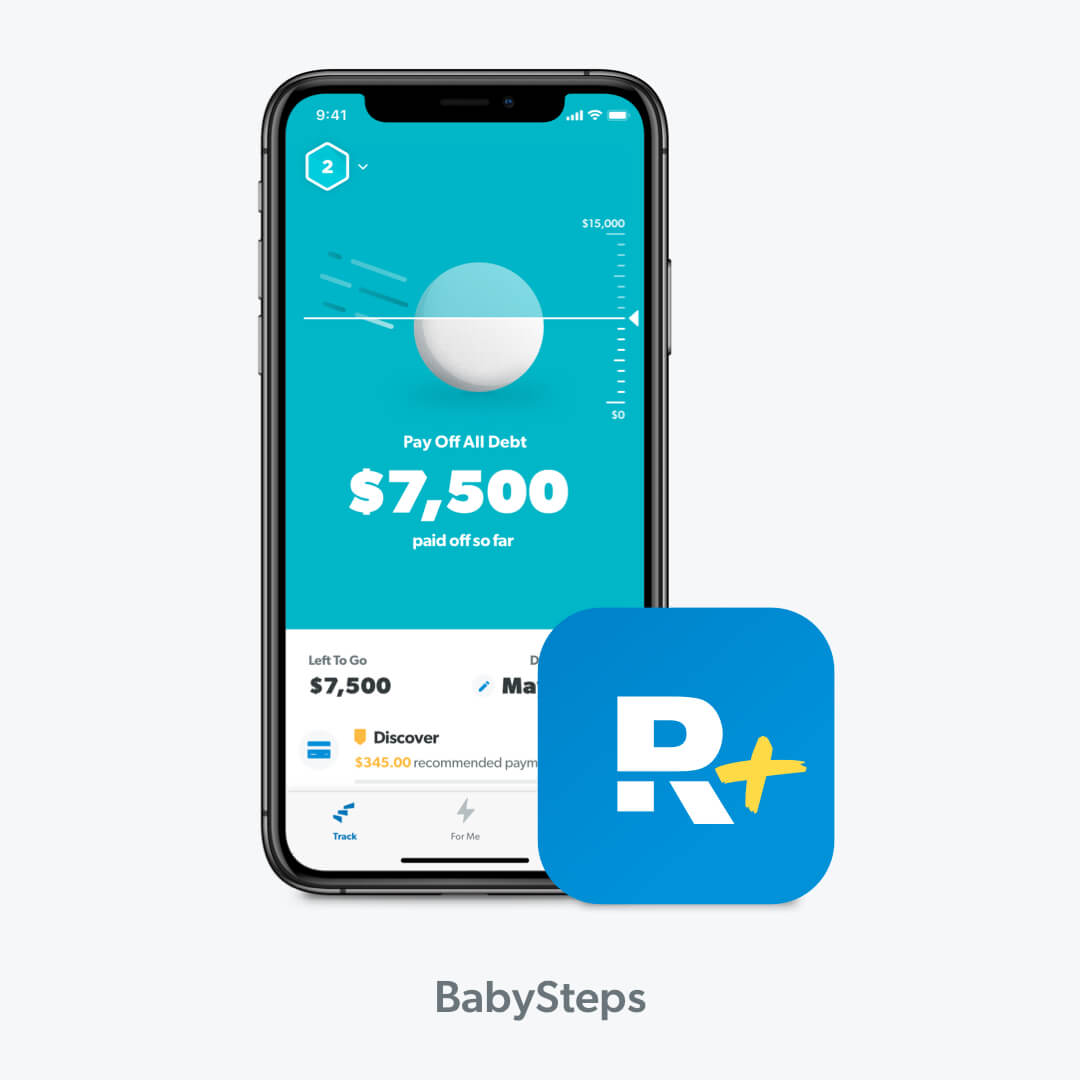 Financial Peace University
Now included with a Ramsey+ membership
What's Included?
Ramsey+ is your all-access membership to our best money tools, apps and content—aka everything you need to take control of your money. For real. For good.
Learn with Financial Peace University and all our best online money courses.

Budget with the premium version of EveryDollar.

Track with the BabySteps app.
Your purchase gives you everything you need to experience the course on your schedule: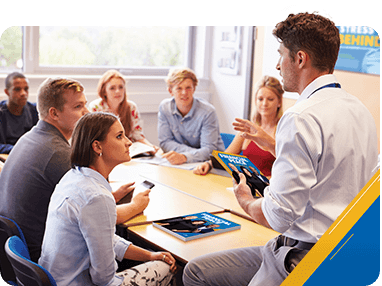 Join a Local Group
Join one of the 5,000+ local groups to stay motivated and connect with people just like you.
Search Groups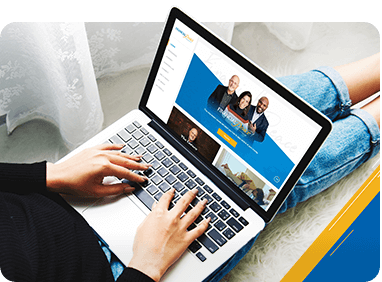 Watch at Home
Watch the videos in the comfort of your home and on your own schedule. Join discussions in our online community.
You'll have access to both!
Did you know...?
Even though there are no groups currently near your location, you'll have access to Financial Peace University for an entire year! Start working the plan today and join a group when one becomes available.
You learn the same principles in the Online experience of Financial Peace University as you do with a group.
After checkout, you can start watching the lessons and using the tools and resources right away.
You can
continue searching
in a nearby area to expand your results.
Recent Reviews from Our Customers
Class is 100% worth taking!
I just finished my first FPU class. I loved everything about it! I recently graduated college and am starting to make money regularly. I never knew much about how to budget or how to manage my finances. Now I feel much confident in my money choices, can start my future out right, and be accountable for my money. I have baby step one finished and Im attacking baby step two right now!! I would recommend this class to everyone!
Rachel from Appleton, WI November 20, 2018
Keeping it simple
course is very simple to follow. Great to do with friends!
Suzanne from Atlanta, GA November 20, 2018
Thankful we Found Dave
We really enjoyed the class. Great practical information. The only thing we would suggest would be more time having discussions with group members about that weeks topic. We felt like we were just showing up to class to watch a video, which we could do at home. Would like more group work/discussion.
Janet from Seminole, FL November 18, 2018
Meet Your Guides
About Dave Ramsey
About Rachel Cruze
About Chris Hogan
You May Also Like

FAQs
What is Ramsey+?
Ramsey+ is everything you need to win with money—all in one place. It's an all-access membership that includes our bestselling money tools, apps, content and resources to help you take control of your money for good. Your membership includes access to all of our premium features, including Financial Peace University, EveryDollar budget reporting and automatic bank transactions, the BabySteps app, Ask a Coach, the Debt Snowball Calculator, PLUS so much more.
How long does a membership last?
Your membership is an annual membership that renews every year. You can cancel at any time.
Does my membership cover my spouse?
Yes! Only one membership is needed per household.
How often does a group meet? For how long?
Groups meet once a week for nine weeks to watch and discuss each video lesson together or virtually. Each week, groups typically meet for about 90 minutes.
What if I miss one week of my group?
No biggie! You can watch the lesson you missed from your online account.
What if there isn't a group in my area or one that fits my schedule?
Don't let that keep you from changing your life! Purchase your membership now and start working through the lessons at your own pace. You can join an in-person group at any time if one becomes available for you.
Shipping & Delivery
Physical Shipping
All physical products will be processed and ready to ship within two business days (often even faster). The total delivery time depends on the service you select and where your order is being delivered. You may see multiple shipping options to choose from during checkout. Our default choice will always be the most economical, but not necessarily the fastest.