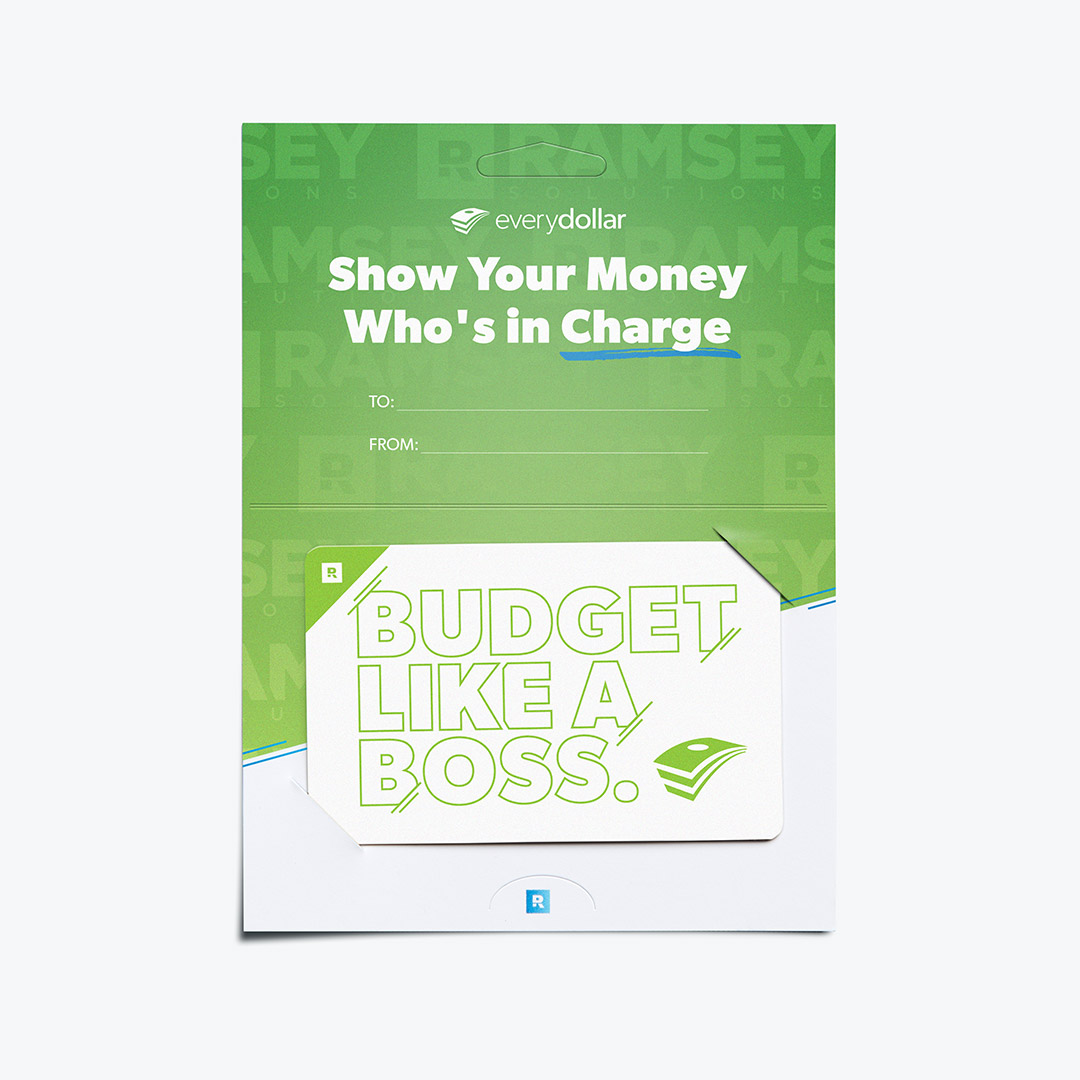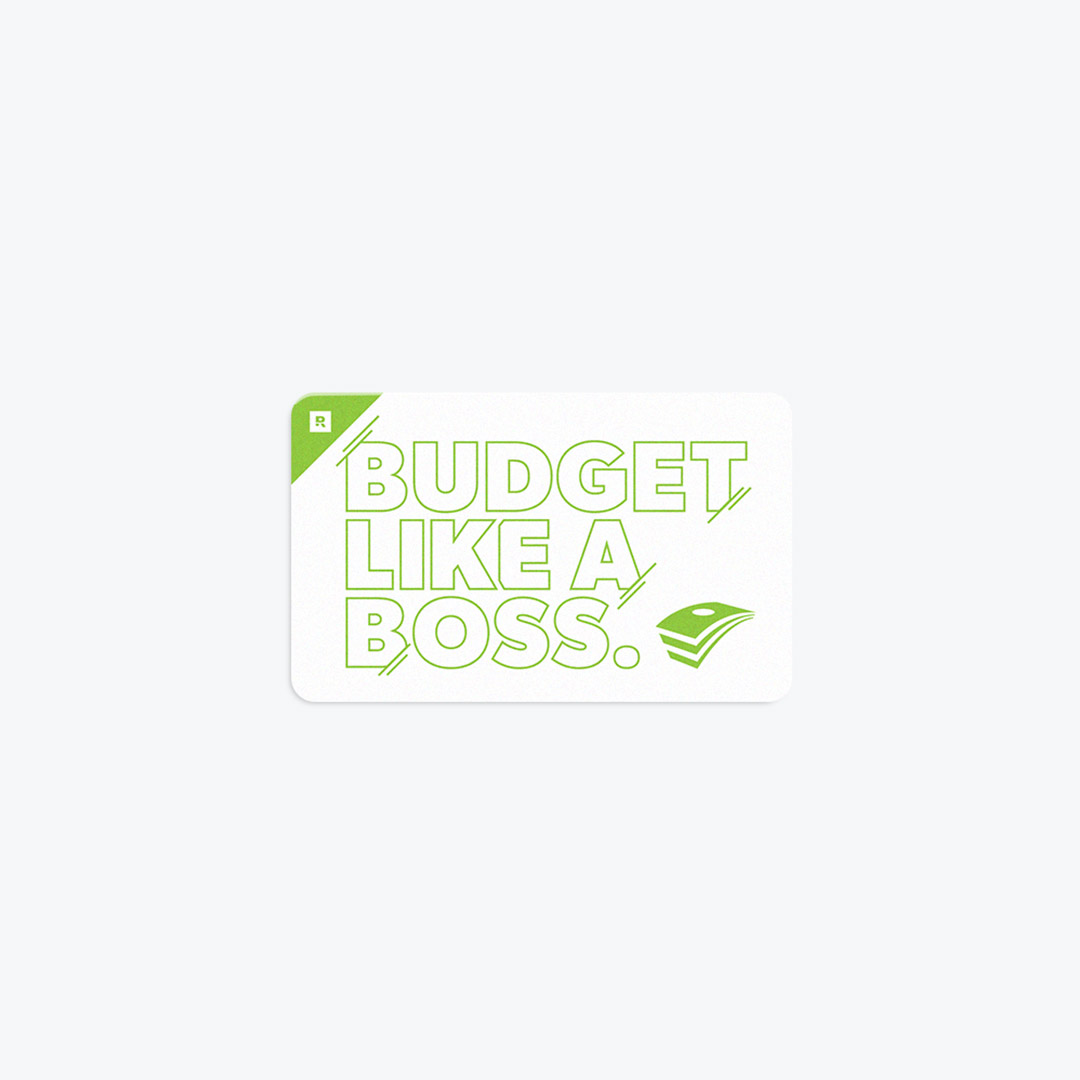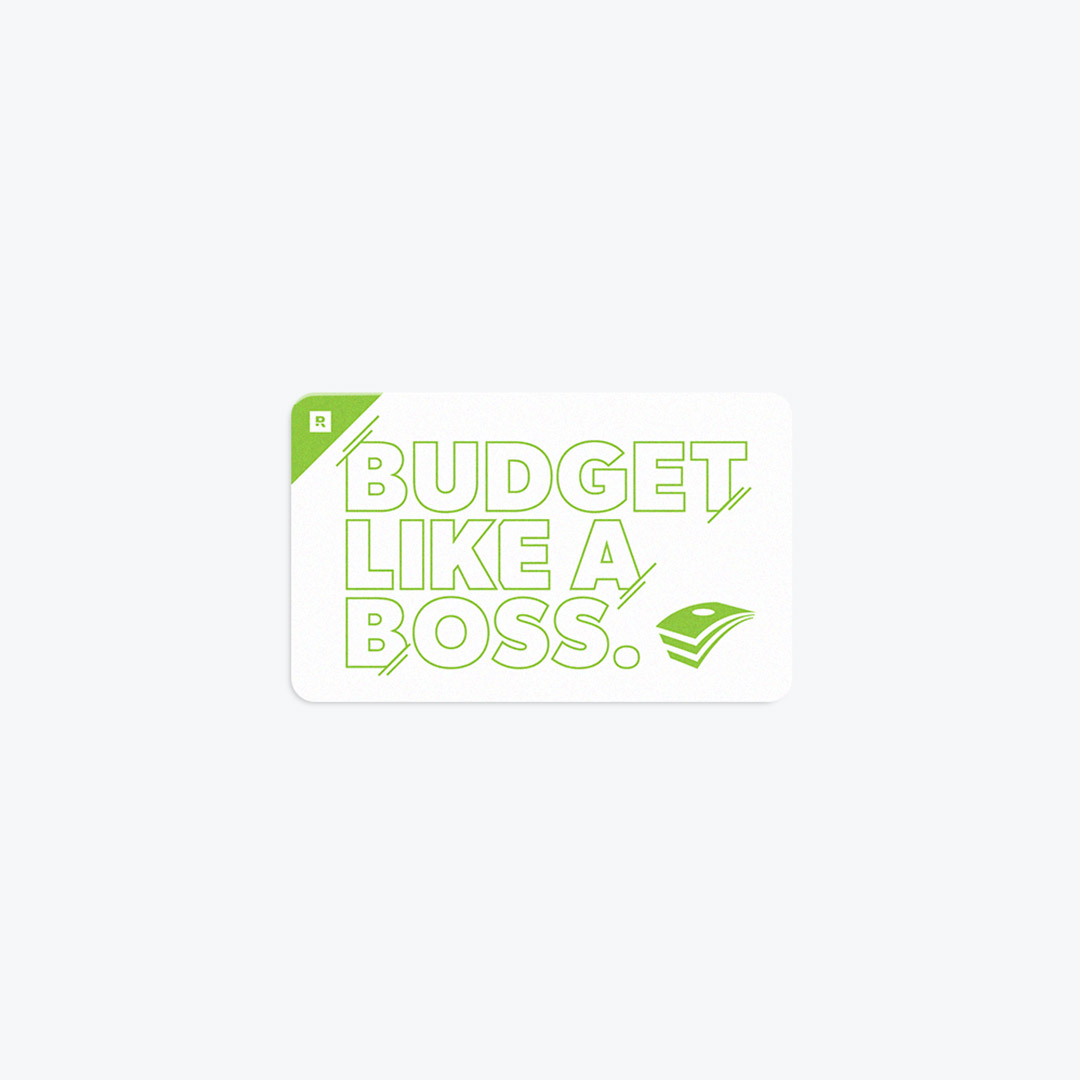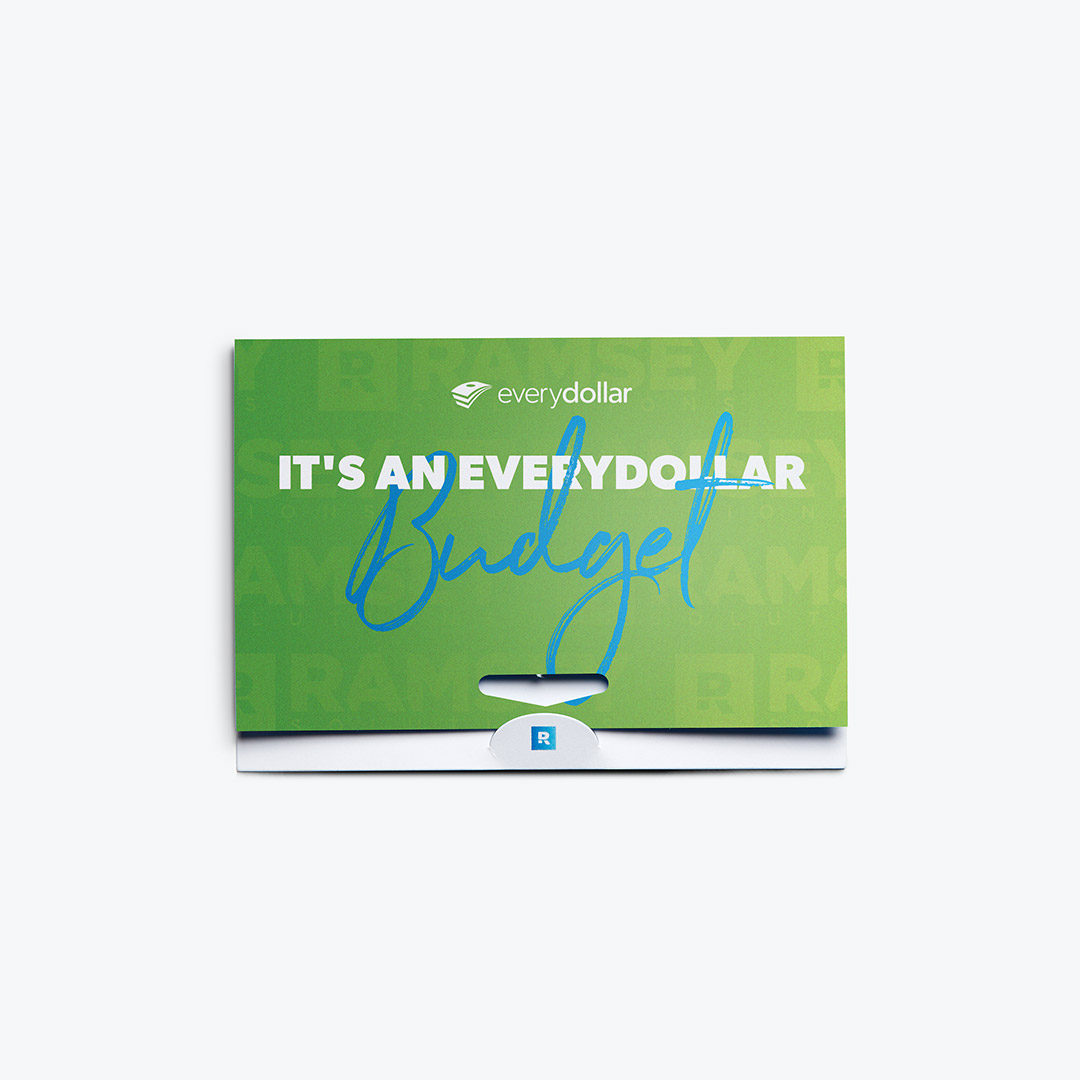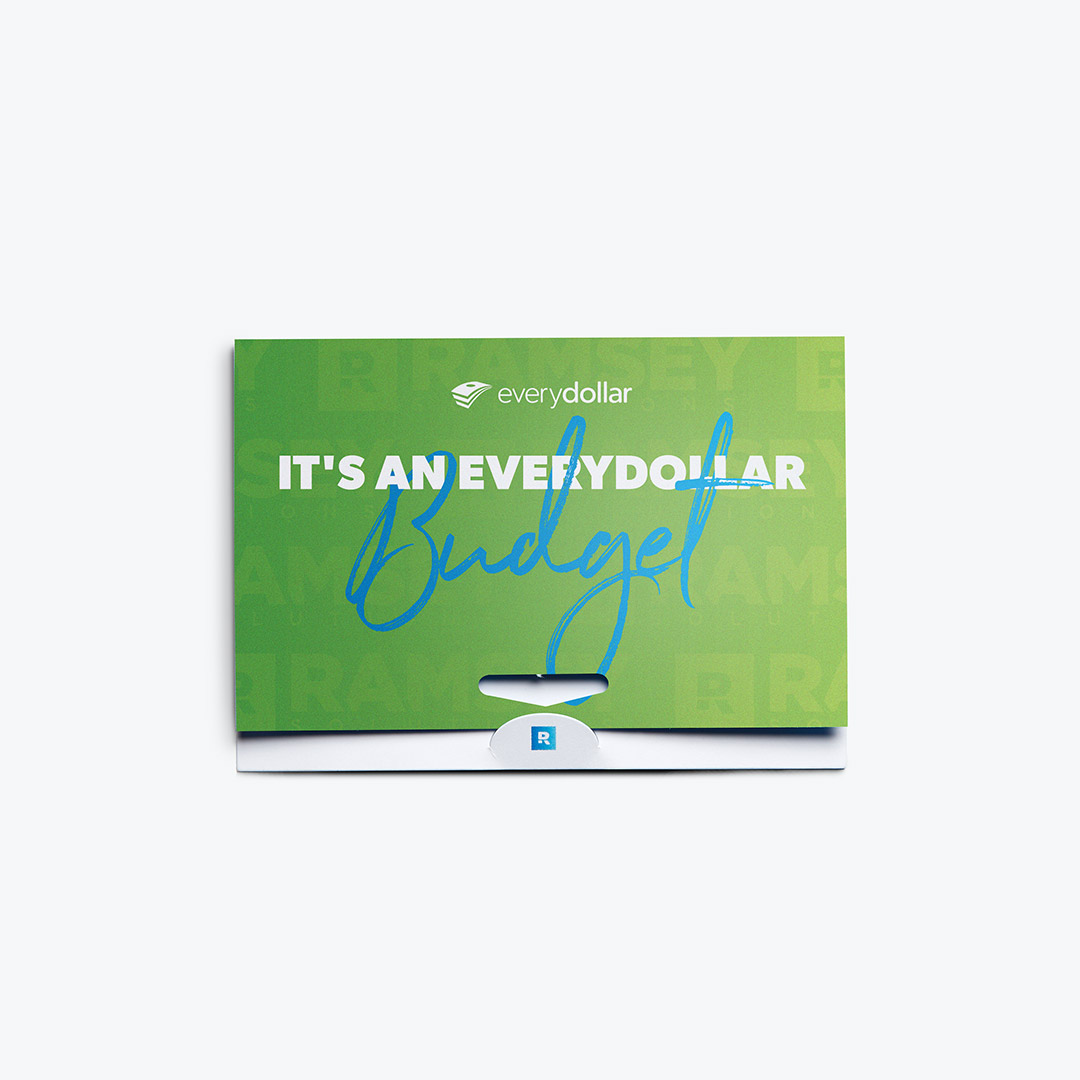 EveryDollar Plus Gift Card: One-Year Membership
The Budgeting Tool on Everyone's Wishlist
Description
You know that person on your list who's impossible to buy for? Get them this: the gift of practical, easy budgeting on the go . . . and then some.
What's this and then some? It's called EveryDollar Plus—the budgeting app they'll actually use, plus online access to Financial Peace University.
You're giving them one full year of our premium budgeting tool and our proven plan to winning with money—all in one plastic card.
So, what does the premium version of EveryDollar have to offer? Bank connectivity! All transactions stream to the user's budget. All they have to do is drag and drop each transaction to the correct line. The user can also check their bank and budget balances with ease from their desktop or the mobile app.
And with Financial Peace University's online tools and lessons, you're giving all the resources one needs to pay off debt, save up money, and build wealth like nobody's business.
Didn't budget for wrapping paper? Don't sweat it. The card comes in an inspiring gift card holder. All cards ship to you so you can hand them out.
This really is the gift that keeps on giving—all year long. One-up Santa this year and help others learn to budget like a boss.
Key Features
Answer a few simple questions to create your first budget.
You can set up a fully customized monthly budget in minutes from your desktop or from our mobile app, available for iOS and Android.
Your budget syncs across your devices—perfect for tracking your transactions on the go.
Adjust or reset your budget throughout the month.
Split expenses across multiple budget items.
Set reminders to keep track of your transactions and spending.
Monitor your spending and see how much cash is remaining each month.
Connect to your bank account so your transactions stream directly to your budget.
Access all the online lessons and tools available in Financial Peace University.
Click to watch
an overview
Here's What People Are Saying
Upgrading to Plus has made it even easier since all our transactions come in and there's never any worry about missing something. FPU got our minds right, and EveryDollar is keeping us on our plan!
In eight weeks, I've saved $1,000 in an emergency fund, cut up four of my five credit cards, and paid off $2,065 in debt. I can't stop telling people about Dave Ramsey, FPU and EveryDollar!
Paying for EveryDollar Plus was pretty much a no-brainer so I could keep myself accountable in tracking my every transaction in the proper budget and be realistic with myself in budgeting.
Customer Ratings and Reviews
Shipping & Delivery
Physical Shipping
All physical products will be processed and ready to ship within two business days (often even faster). The total delivery time depends on the service you select and where your order is being delivered. You may see multiple shipping options to choose from during checkout. Our default choice will always be the most economical, but not necessarily the fastest.