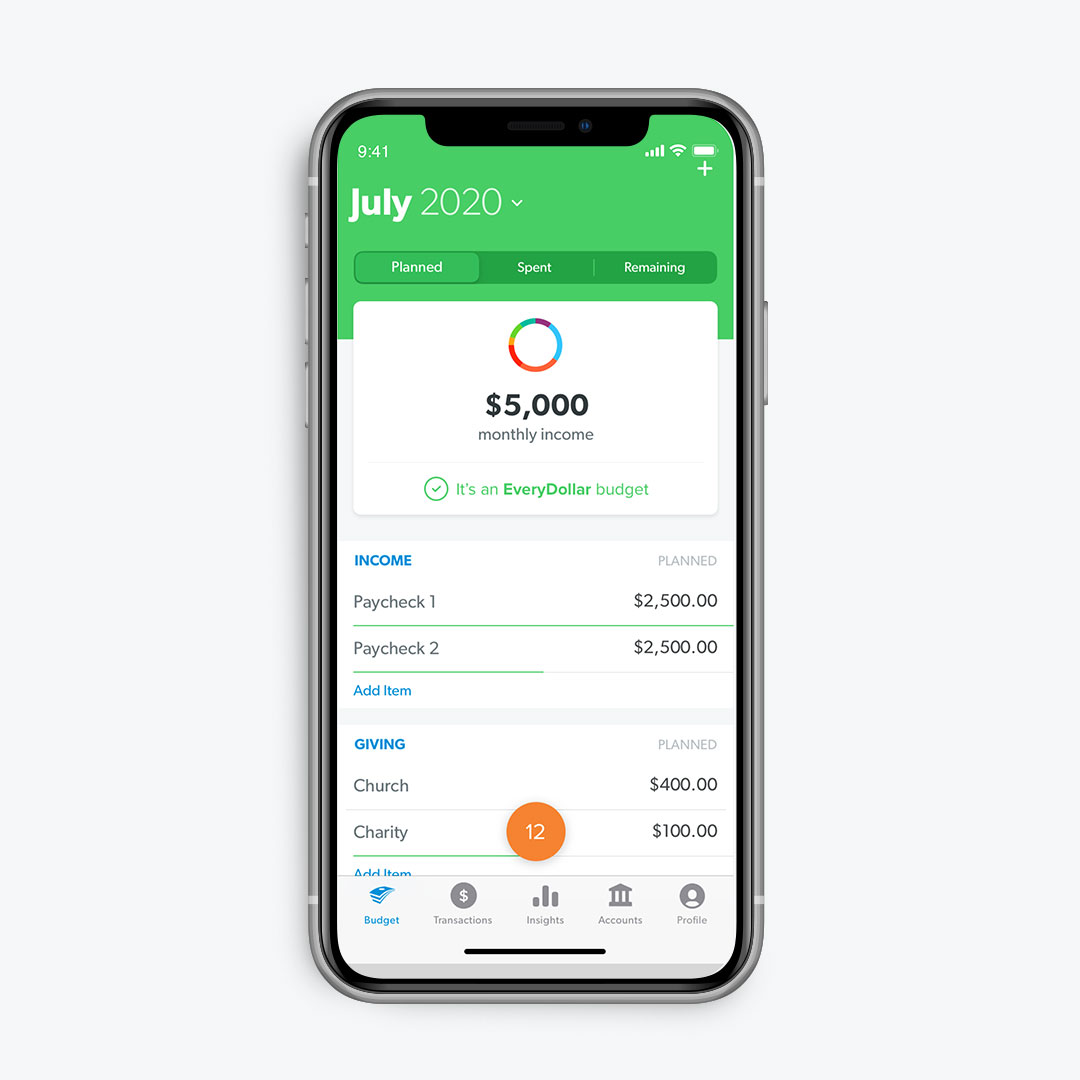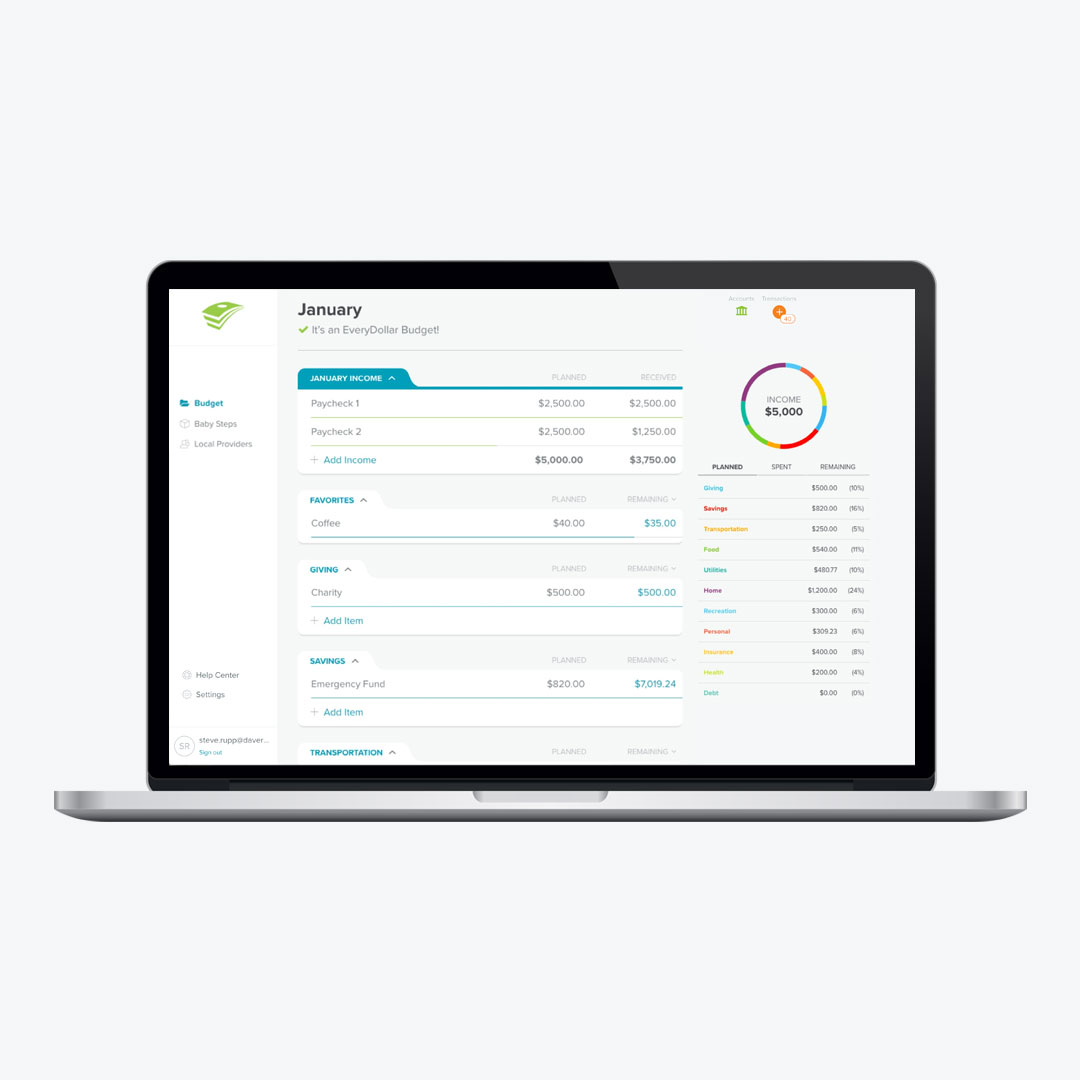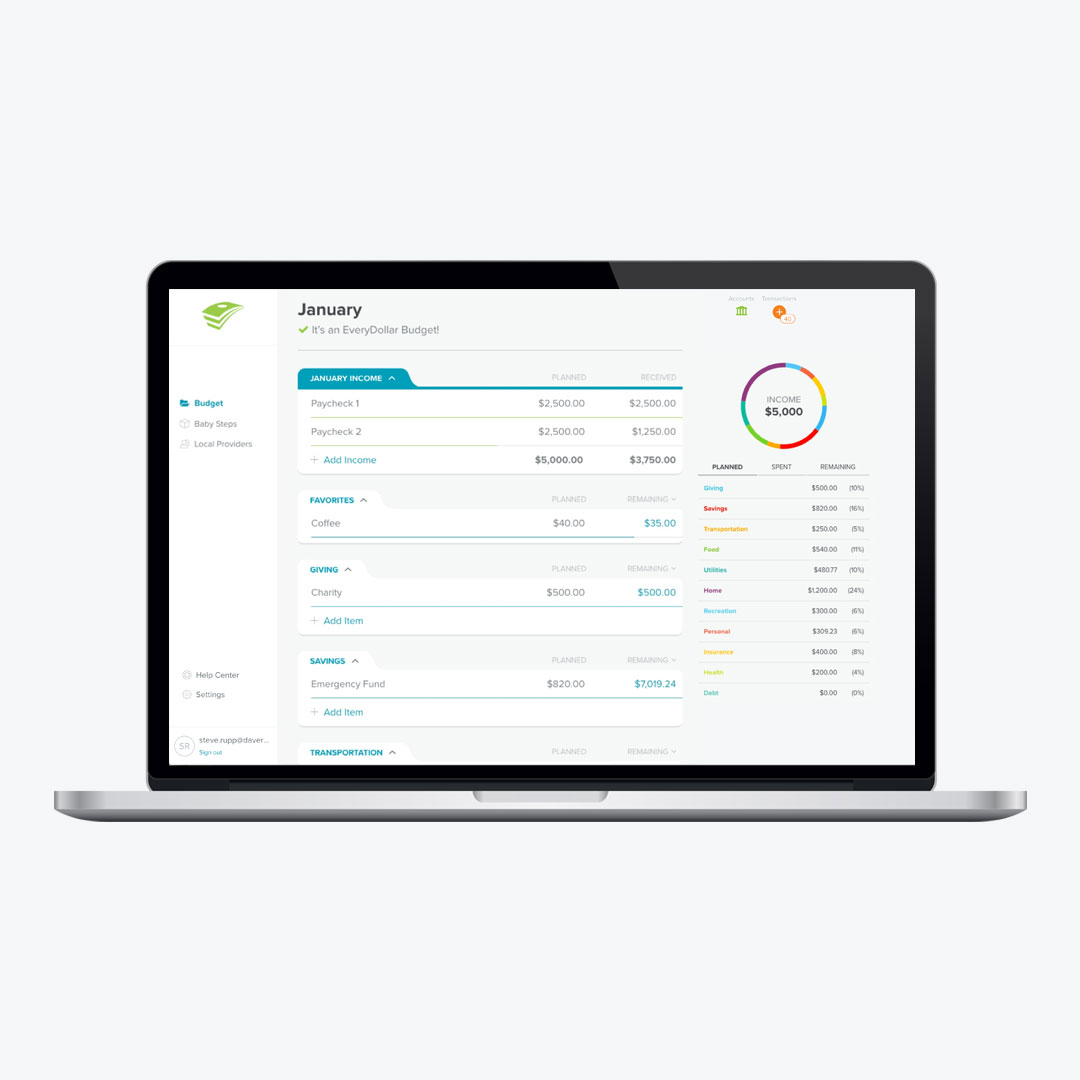 EveryDollar Budget App
Create Your Budget in 10 Minutes
Description
Are you ready to know where your money's going—so you can make it go where you want? Then you need EveryDollar, the budget app that makes budgeting easy, convenient, and individualized to your spending and saving.
Create a free monthly budget in less than 10 minutes from your computer or phone. EveryDollar helps you create a zero-based budget, the method recommended by Dave Ramsey himself.
What are people saying about EveryDollar?
"Without budgeting through EveryDollar, we would spend all we make and then some." — Becky
"Everybody NEEDS your app. I've formed a habit of pulling up the app every time I pull out my debit card. Everything is tracked. It takes the heavy labor out of account reconciliation. Your app is the bread and butter of budgeting. Thank you!" — Aoife
"The @DaveRamsey budgeting tool @EveryDollar app is LITERALLY the best budgeting tool I've ever used. Since February I've paid off $8,000 of debt because of it." — Vania
Key Free Features:
Answer a few simple questions to create your first budget.
You can set up a fully customized monthly budget in minutes from your desktop or from our mobile app, available for iOS and Android.
Your budget syncs across your devices—perfect for tracking your transactions on the go.
Adjust or reset your budget throughout the month.
Split expenses across multiple budget items.
Set reminders to keep track of your transactions and spending.
Monitor your spending and see how much cash is remaining each month.
All new users also receive a free trial of EveryDollar Plus. This premium version of EveryDollar allows you to connect to your bank account so your transactions stream directly to your budget. Tracking your spending has never been easier!
Formats: Web App, Android App, iOS App
Preview the App
Customer Ratings and Reviews