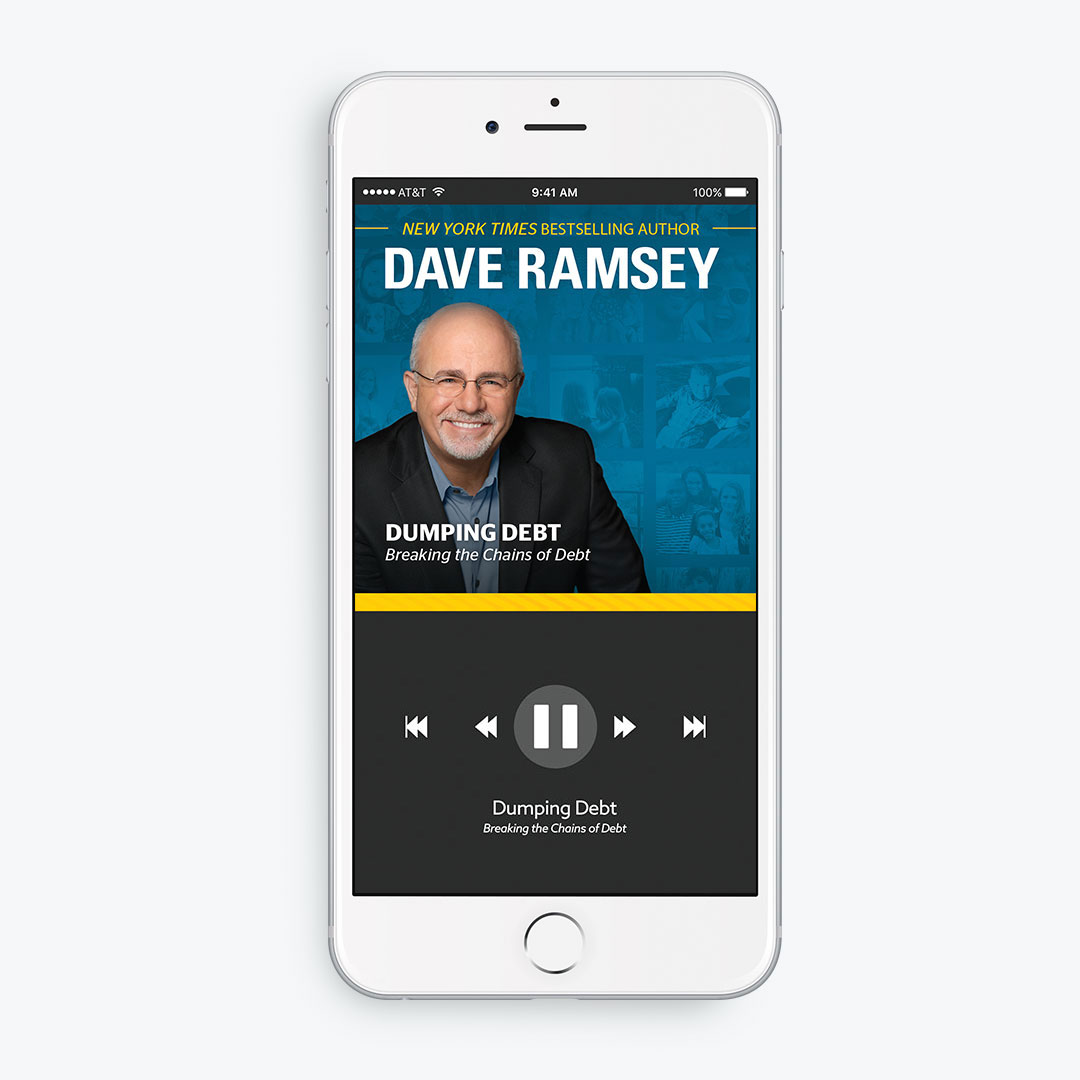 Dumping Debt by Dave Ramsey (MP3 Download)
Break The Chains of Debt
Description
Do you want to build wealth and...
Change your family tree?
Provide some security for your retirement years?
Give a large portion of your wealth to charity?
Well, it's time to dump your debt and make this a reality!
In this 106-minute Financial Peace University lesson, Dave shows you how to become debt free as he walks you through the necessary steps and details of dumping debt with the Debt Snowball method.
Things to Note
mp3 download - no shipping costs, no waiting
Available for download immediately after purchase
Usage Agreement
Your use of these products signifies your agreement with the usage rules. You agree to only use these products for personal use only and agree not to distribute these products to anyone outside your immediate family. You are entitled to export burn or copy these products for only personal use. You are permitted to burn each file no more than 10 times. The purchase of these products for your personal use, in no way, transfers to you the rights of these products for commercial or promotional rights. The Lampo Group reserves the rights to change or modify this usage agreement at any time. You will be allowed to download the audio file 2 times.
About Dave Ramsey
Shipping & Delivery
Immediate Download (Audio)
To get your downloadable product, simply complete your order and then open the order confirmation email you will receive at checkout. Scroll down to the bottom of the receipt to a section called "eShipments." Click on the link BELOW the title of the product you purchased that contains the downloadable product(s). A dialogue box will appear. Select "Save File to Disk" and select your desktop as the destination. Go to your desktop and find your downloadable goods. You are done!
Some files have been zipped (compressed) to decrease download times. Both Windows and Mac OS have built-in software that will convert the zipped file into a usable file when you click on the file to open it.
Additional download instructions for your specific device can be found on our Digital Downloads FAQ page