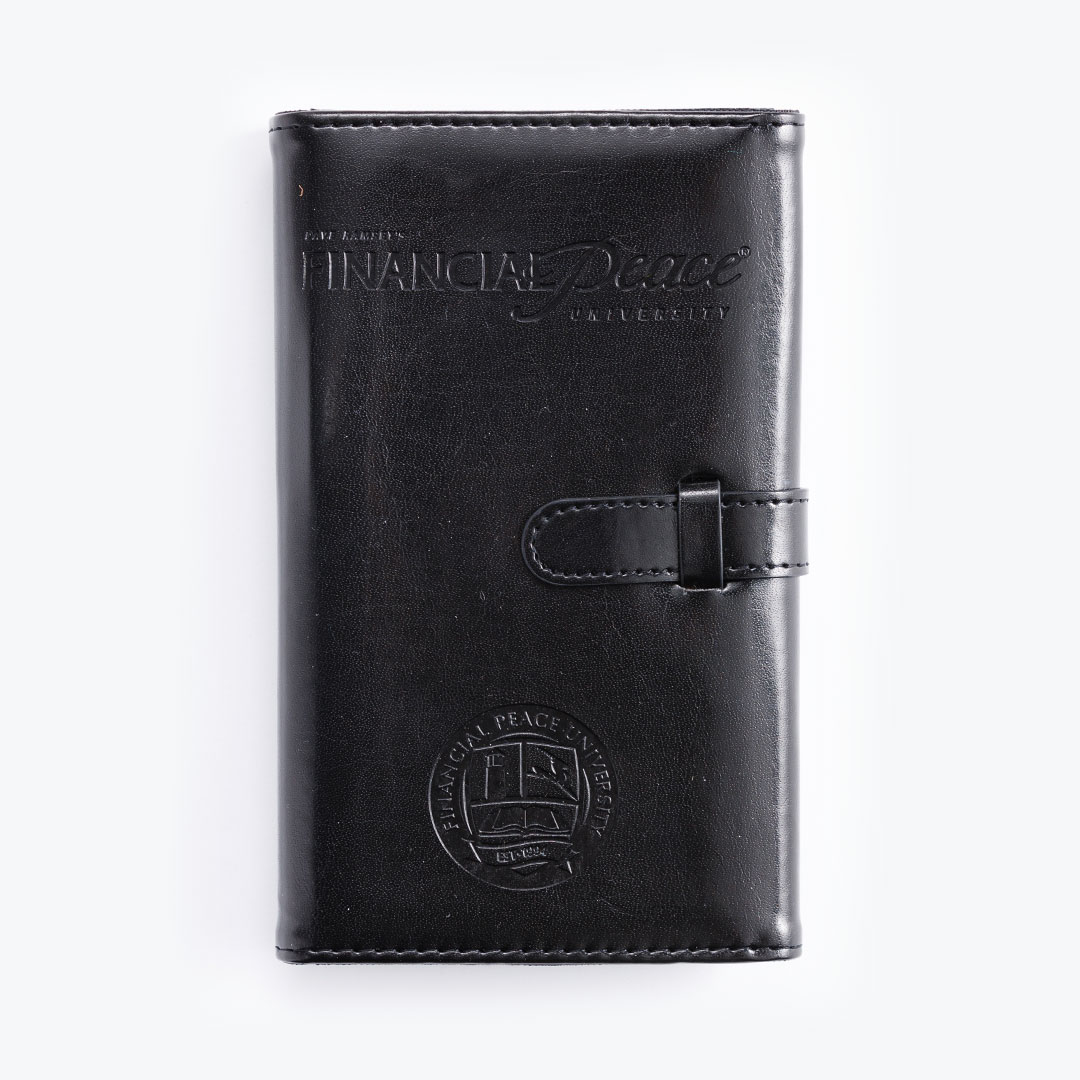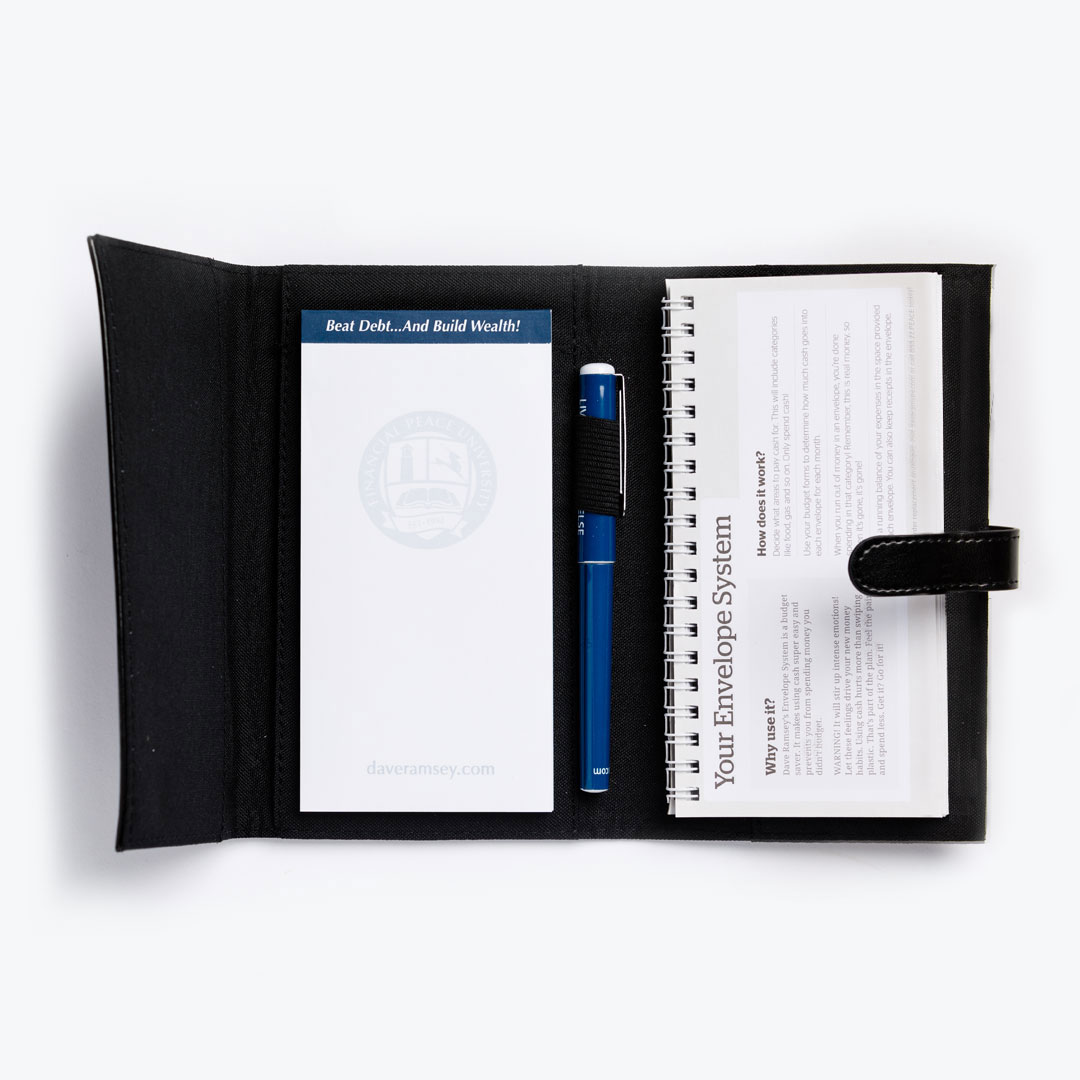 Deluxe Envelope System
Get Organized & Refresh Your Money Habits!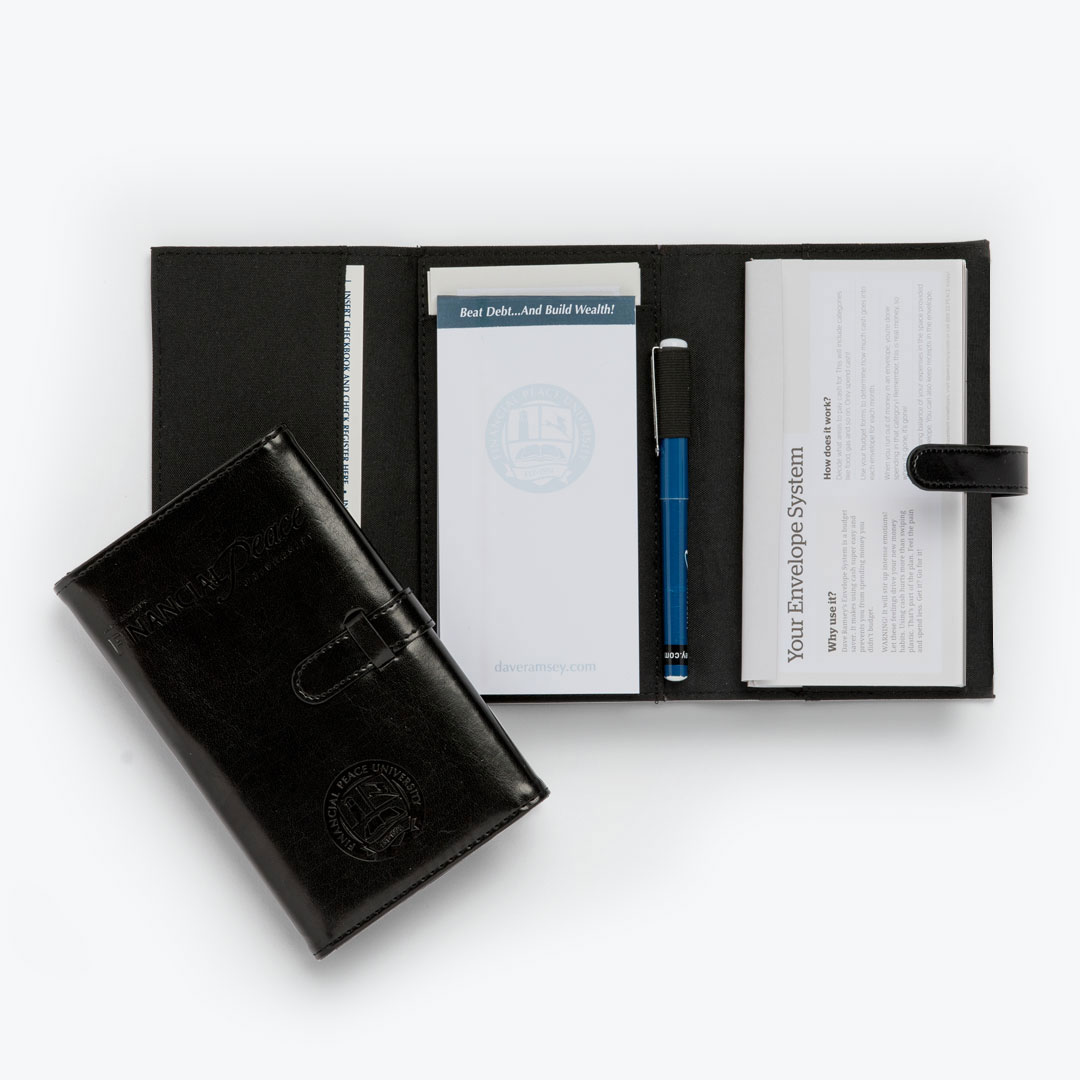 Bundle & Save
Pair up and pay off your debt together using the Deluxe Envelope System for Two!
Description
Using the envelope system correctly starts with having a budget. Once you have a solid budget in place for the month, you should use The Deluxe Envelope System to pay cash for different categories of your budget (like food, gas, clothing and entertainment), and keep that cash tucked away safely in the envelopes. This is Dave Ramsey's proven, easy-to-use cash management system. Anytime you want to know how much money you have left to spend in your budget category, just take a peek in your envelope.
The Deluxe Envelope System comes with:
Memo Pad for shopping lists, groceries, tracking - you name it!
Cash Management Envelopes to stay under budget in categories you struggle with
Debit & ID Card Slots to stay organized
Checkbook and Check Register Holders
Coin, Coupon, and Receipt Pouches
The envelope system works because it forces you to be intentional about where and how you spend your money. You'll change your habits one step at a time, and you'll see quick results!
Here's What People Are Saying
I have found the deluxe envelope system to be extremely helpful. I can categorize cash easily. Using cash has been quite an adjustment for me, but I am committed to getting my spending under control. I carry one week's cash for fast food and groceries in my purse - when that money has been spent, I make myself wait until the next week to begin using that week's cash allowance.
I absolutely love this product. I always struggled with where to put my debit card, license, and rewards cards in the basic envelope system and this offers a place for those and more! People are so impressed by this system and how organized it makes me. It also has a wonderful little notepad that I use all of the time to make notes to myself on my budget and what I need to remember. Overall, the most useful wallet I have ever seen or used!

I always tracked where our money went via our debit card - all our purchases were made on the debit card, not a credit card. BUT, I never realized just how much we were spending until I started to force myself to use CASH! Dave is right (isn't he almost always?!)...Stop using even a debit card for most purchases and organize yourself into the cash system. You WILL save money :)
I didn't realize what a difference the Deluxe Envelope System would make. I always thought doing my home version was just as good. This has made all the difference having it all with me wherever I go and the ability to write it all down!!
I love the Deluxe Envelope System. I have carried my old system since 1996 and had just about worn it completely out! The new Deluxe Envelope System has improved so much over the old one. Everywhere I go people ask me what I've got when I start thumbing through my envelopes and pull cash out of one that has a title on it. This opens up a great opportunity for me to explain the system and how it changed my life.
Product Details
Primary Color: Black
Material: Synthetic Leather
Includes: Checkbook Holder, Memo Pad, Pen, 8 Cash-Management Envelopes, Debit Card Slots, Coin/Coupon & Receipt Pouch
Target Audience: People Trying to Manage and Organize Their Money
Dimensions: 5 x 1.3 x 7.3 inches
SKU: 9781934629321OLP
Shipping & Delivery
Physical Shipping
All physical products will be processed and ready to ship within two business days (often even faster). The total delivery time depends on the service you select and where your order is being delivered. You may see multiple shipping options to choose from during checkout. Our default choice will always be the most economical, but not necessarily the fastest.