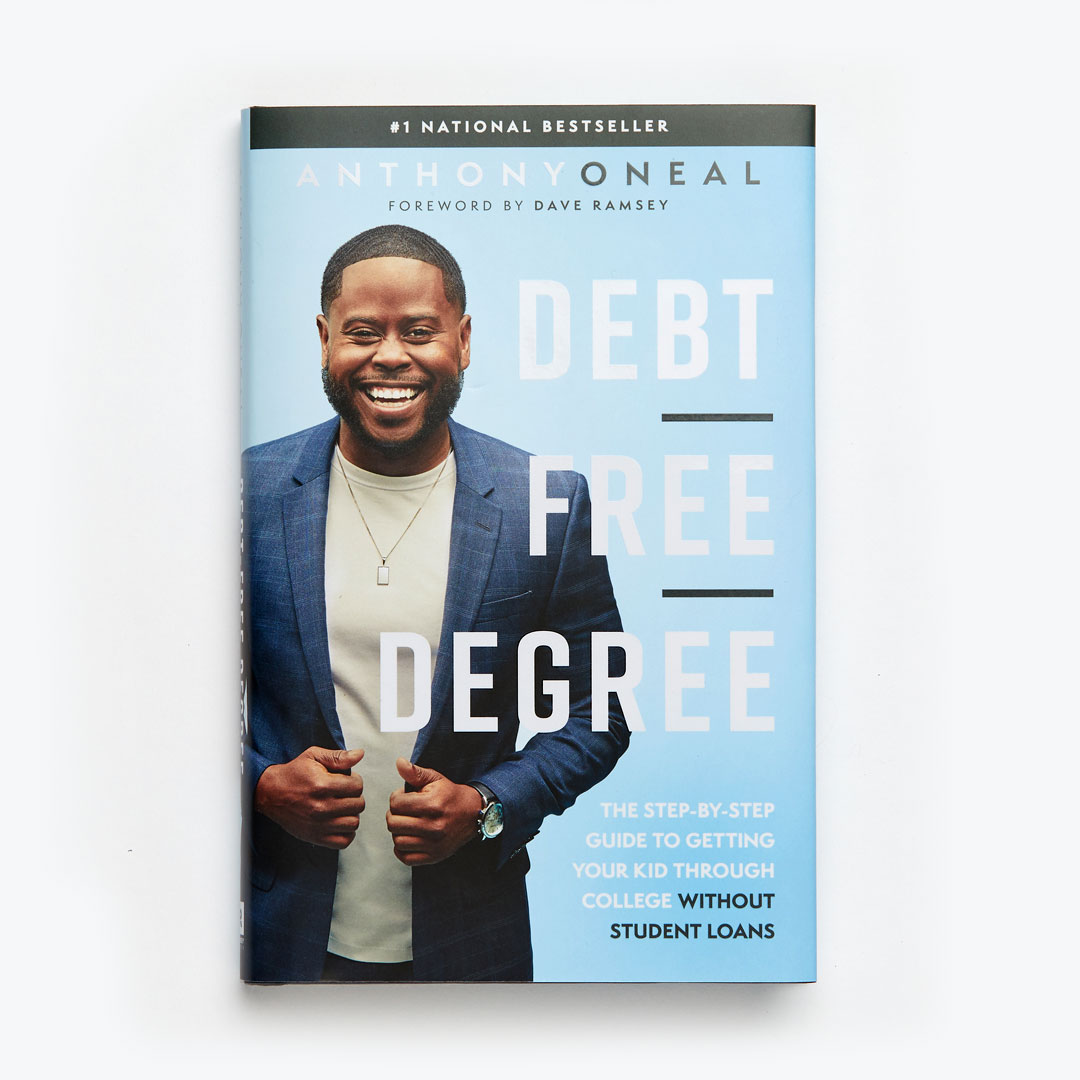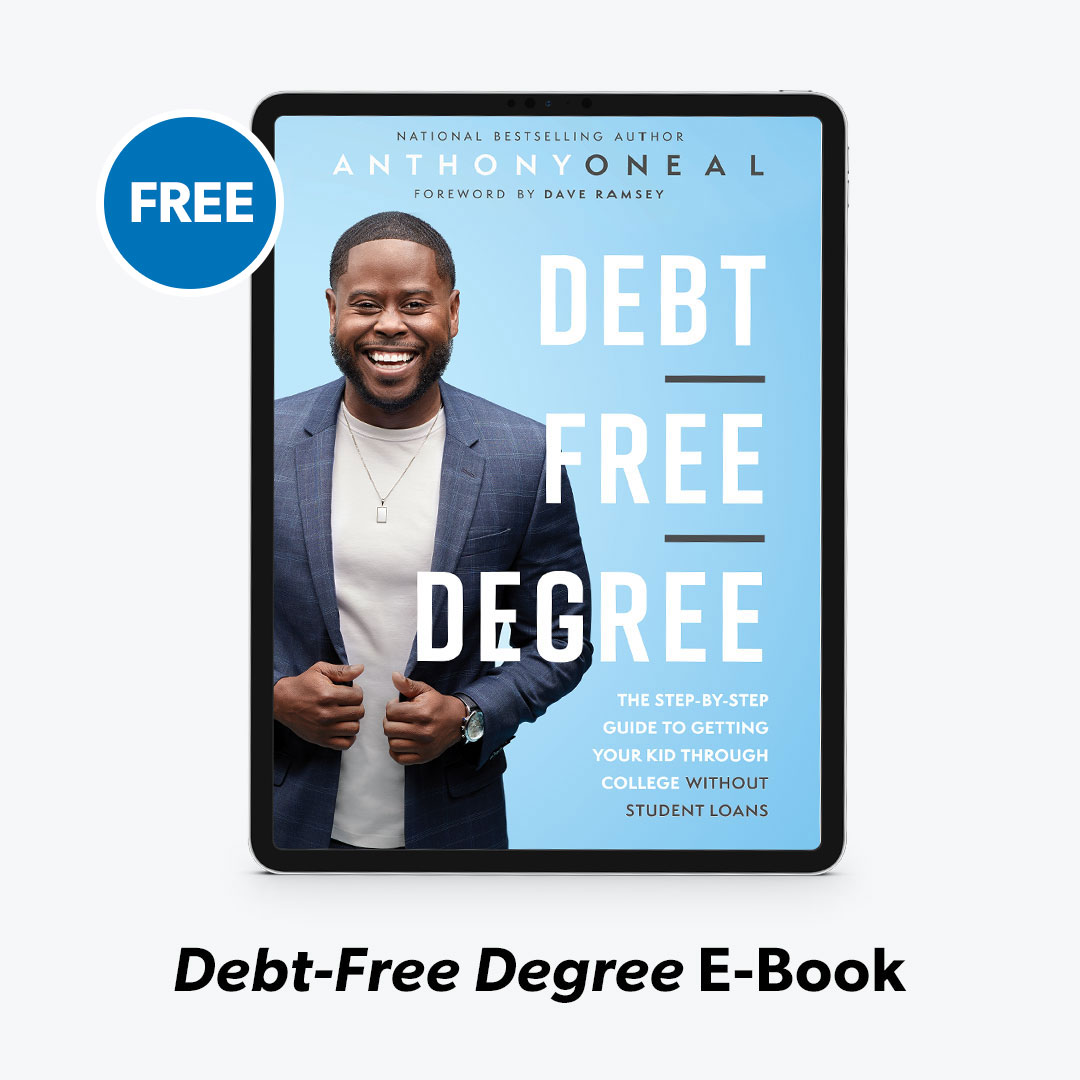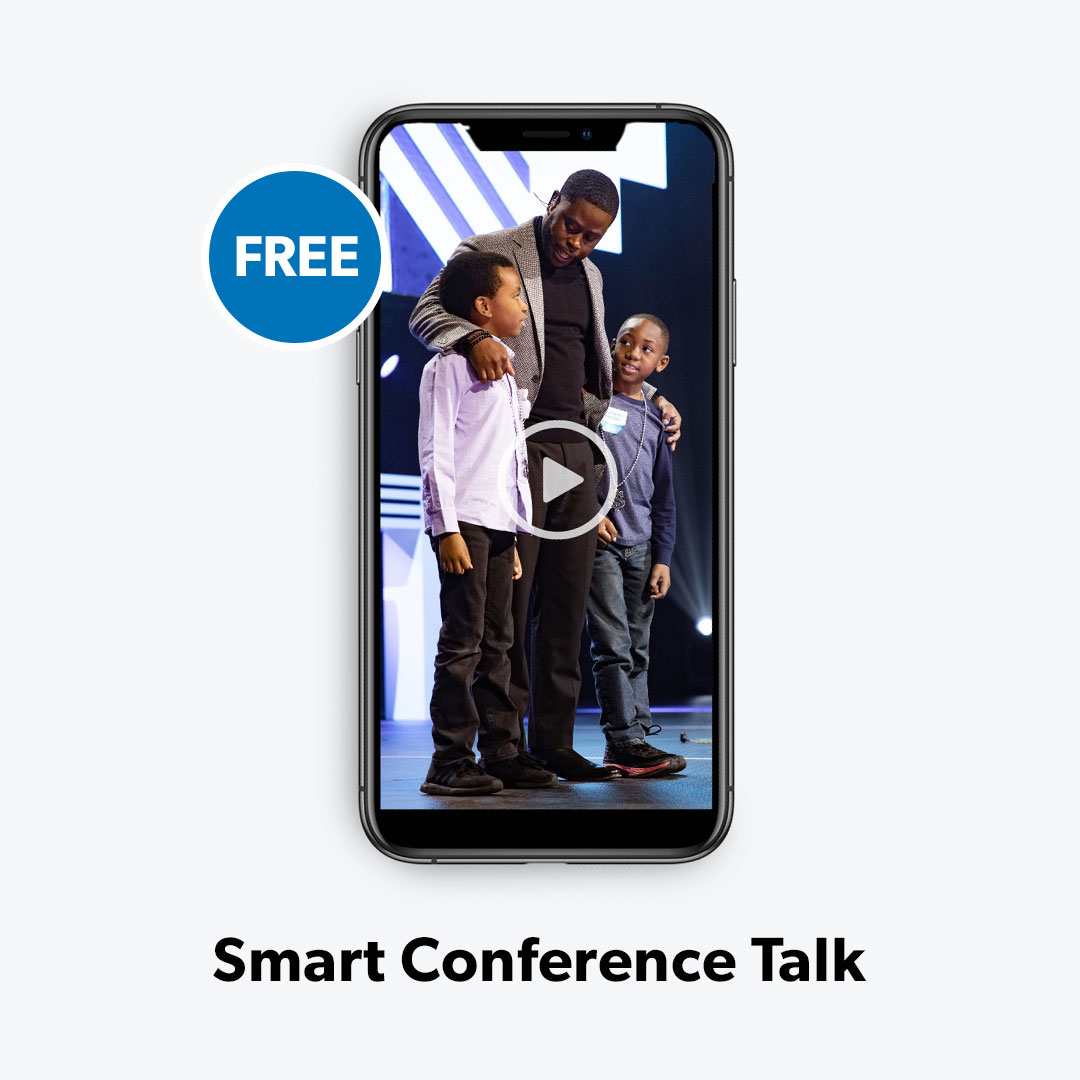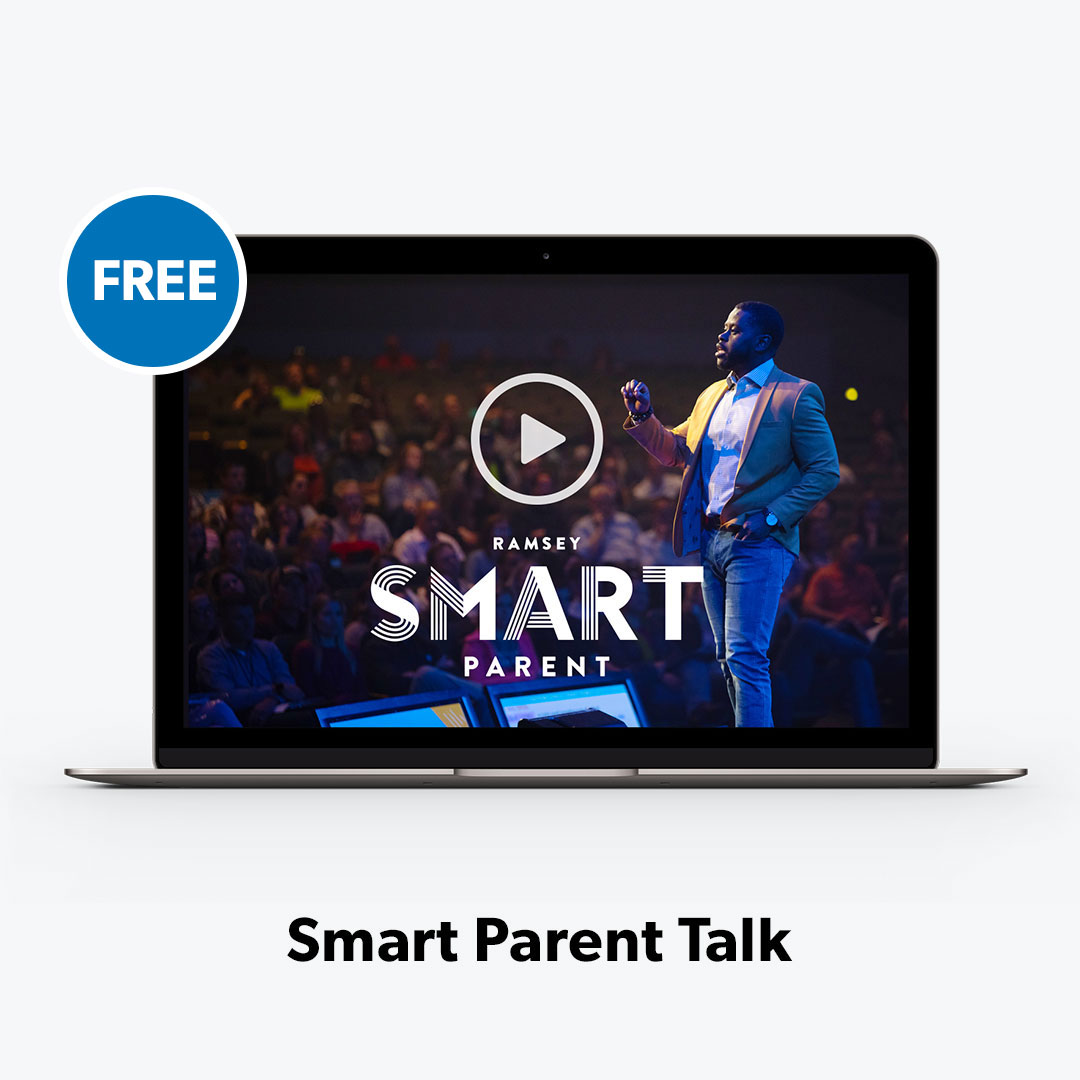 NEW! Debt-Free Degree
The Step-by-Step Guide to Getting Your Kid Through College Without Student Loans
Description
Great news! Your kids CAN go to college without debt. This new book will show you how!
"The idea that students can't get a quality education without debt is absolutely ludicrous to me. But far too many people are falling for this myth, and it's ruining their futures. They're carrying a huge burden before they even get out of the gate!"
--Dave Ramsey
Every parent wants the best for their kid. That's why they encourage them to go to college! But most parents aren't in a position to pay for their kid's college, so they end up turning to student loans.
The average graduate walks away with $35,000 in student loan debt and no clue how much that debt will actually cost them. But there's a different way!
In his new book, national bestselling author and Ramsey Personality Anthony ONeal teaches parents how to help their kid pay for college without debt, even if they haven't saved for it. This is a step-by-step plan that combines common sense and honest humor. It's not some stuffy "how-to" guide, but a book you'll actually enjoy reading!
Debt-Free Degree doesn't just tell you what to do. It also tells you why to do it, how to do it, and when to do it.
It will show you how to cash flow your kid's college education and what to do at each stage from middle school to high school. It will also teach you about scholarships, grants and free community colleges.

Debt-Free Degree will also teach you:
How to prepare your kid for college.
Which classes your kid should take in high school.
When your kid should take the ACT and SAT.
How to do college visits the right way.
Why it's important to choose a major.
A college education is supposed to prepare your kid for their future, not rob them of their paycheck for decades. Debt-Free Degree shows parents how to help their kid pay for college without student loans and set them up for financial success.
Preorder before 10/7 and receive over $40 in FREE items:
FREE! Debt-Free Degree e-book, so you can read on the go. ($9.99 value)
FREE! Anthony ONeal's compelling talk, "How to Connect With Your Kid." It will teach you how to communicate with your kid in a way that will really hit home for them. ($12.99 value)
FREE! Our premiere Smart Parent event with over two hours of video. It includes talks from Anthony ONeal and Dr. Meg Meeker—pediatrician, mother and bestselling author of six books. ($19.99 value)
Still working on paying off your student loans? This book has helpful advice for getting your debt paid off first while you're trying to help your kid avoid the same money mistakes!
Start Reading for Free!
Preview & read the first chapter of Debt-Free Degree NOW!
What's Included?
Anthony ONeal's Smart Conference Talk

Anthony ONeal's Smart Parent Talk
Here's What People Are Saying
I worked my way through college. Community college first then an online university. No student loan debt. I have the same teaching certificate as anyone else without the debt. I will say that I didn't experience the college lifestyle, but I would trade four years of fun for a lifetime of no student loan payments.
I went to the local community college before transferring to the University of Louisville and lived at home. I nannied, babysat, and worked at a preschool to pay for college and I graduated in 4 years, on time, with honors and completely debt free! I hope my story can help others know that it is possible to graduate debt free, as long as you have a plan.
About Anthony ONeal
Product Details
TABLE OF CONTENTS
Chapter 1 - The Wrong Ways to Do College
Chapter 2 - How to Pay Cash for College
Chapter 3 - Middle School: It's Never Too Early to Talk College!
Chapter 4 - Freshman Year Academics: Now It's on the Record
Chapter 5 - Freshman Year Beyond Academics: The Well-Rounded Student
Chapter 6 - Sophomore Year: College is Closer Than You Think
Chapter 7 - The X's and O's of the Big Tests
Chapter 8 - Junior Year: Welcome to the Main Event
Chapter 9 - Senior Year: The Home Stretch
Chapter 10 - How to Be Successful in College
Shipping & Delivery
Debt-Free Degree will be shipped to you the week of October 7, 2019. Bonus videos will be delivered to you immediately after purchase via your confirmation email. Your Debt-Free Degree e-book will be delivered via email the week of October 7, 2019.