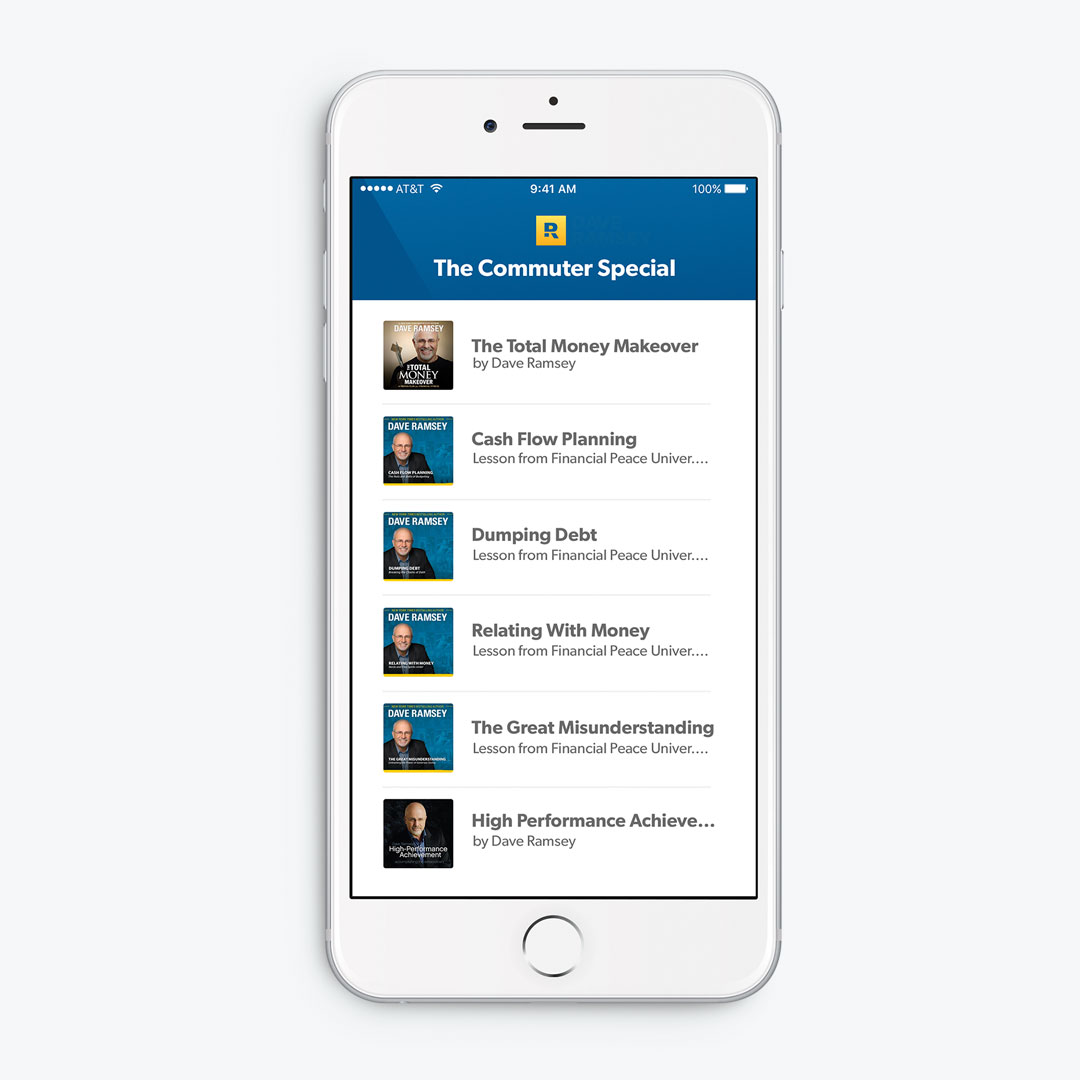 The Commuter Special - (MP3 Audiobook Download Set)
Get Inspired And Learn On The Go
Description
This special bundle is designed to help you make the most of your time in the car. Whether you're traveling to and from work or on a family road trip, the Commuter Special will give you the education and inspiration you need to get out of debt and find real Financial Peace!
What To Expect
With the Commuter Bundle, you'll gain the knowledge and the motivation to:
Develop a plan to eliminate your debt quickly.
Learn to live on less than you make.
Learn how to work together with your spouse instead of fighting about money.
Set meaningful goals and establish a step-by-step plan to reach them.
Understand the important principles of stewardship.
Usage Agreement
Your use of these products signifies your agreement with the usage rules. You agree to use these products for personal use only and agree not to distribute these products to anyone outside your immediate family. You are entitled to export burn or copy these products for personal use only. You are permitted to burn each file no more than 10 times. The purchase of these products for your personal use, in no way, transfers to you the rights of these products for commercial or promotional rights. The Lampo Group reserves the rights to change or modify this usage agreement at any time. You will be allowed to download the audio file 2 times.
About Dave Ramsey
You May Also Like

Shipping & Delivery
Immediate Download (Audio)
To get your downloadable product, simply complete your order and then open the order confirmation email you will receive at checkout. Click on the link in your confirmation email and your audiobook will begin to download.
Audiobooks are delivered as M4B format, unless otherwise noted.
Additional download instructions for your specific device can be found on our Digital Downloads FAQ page