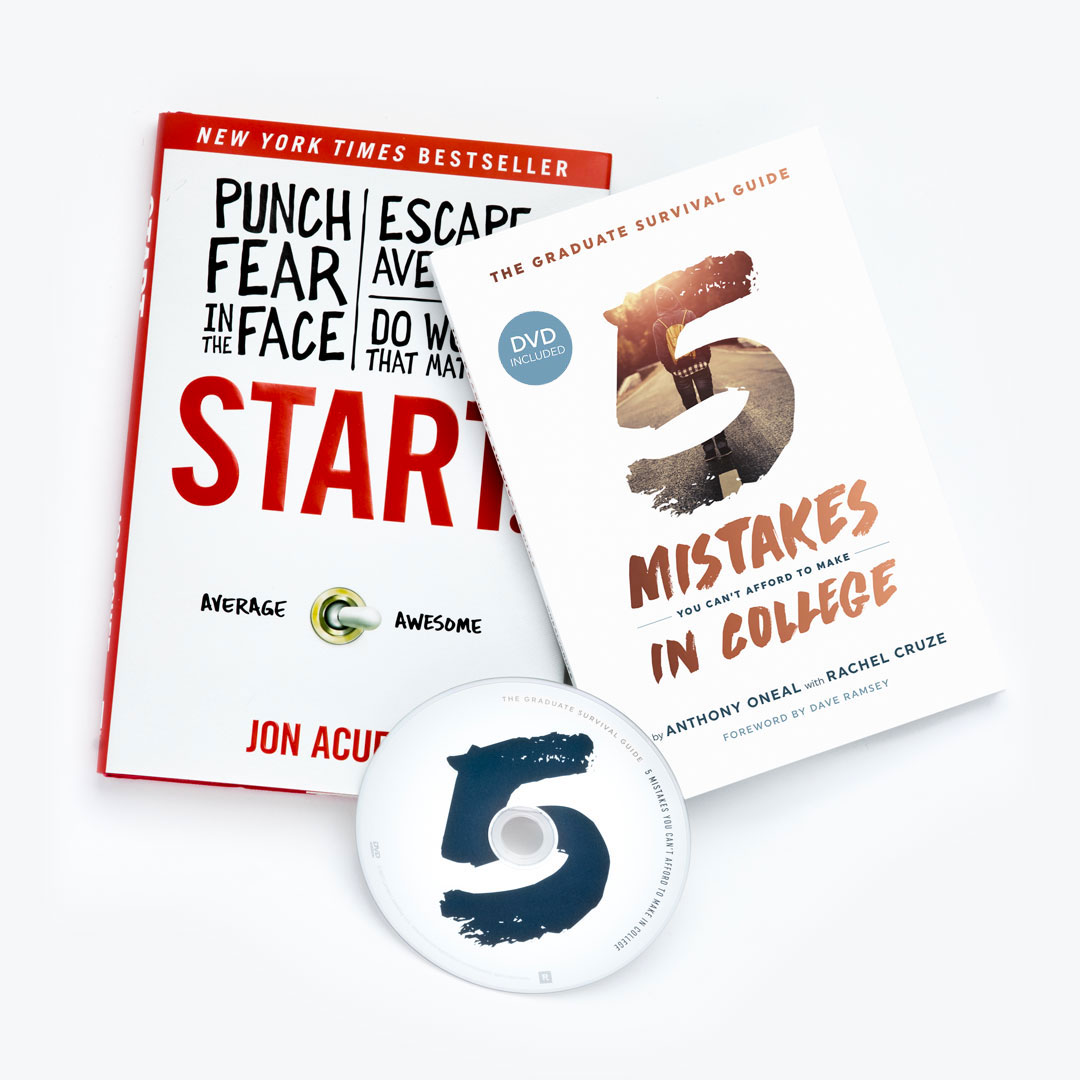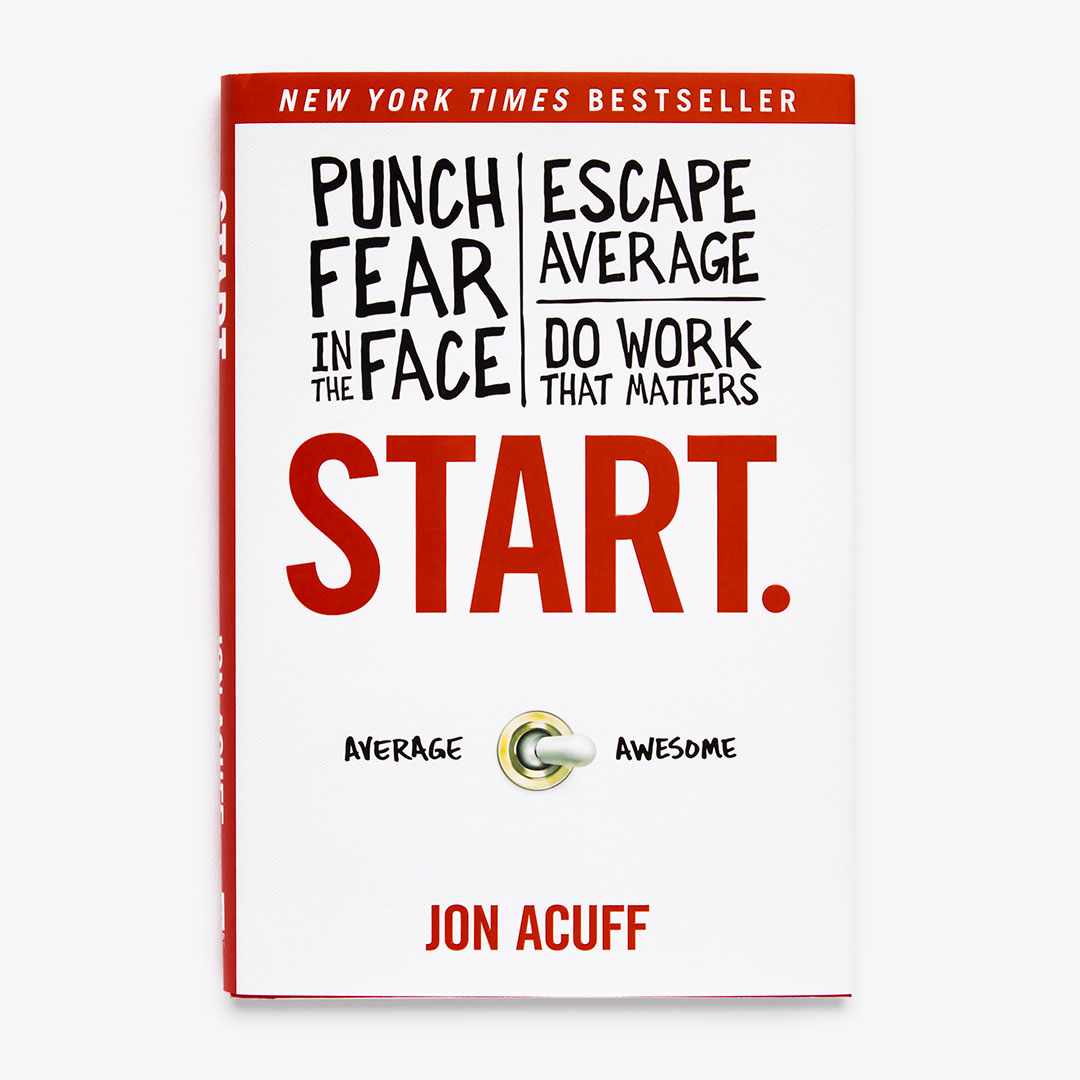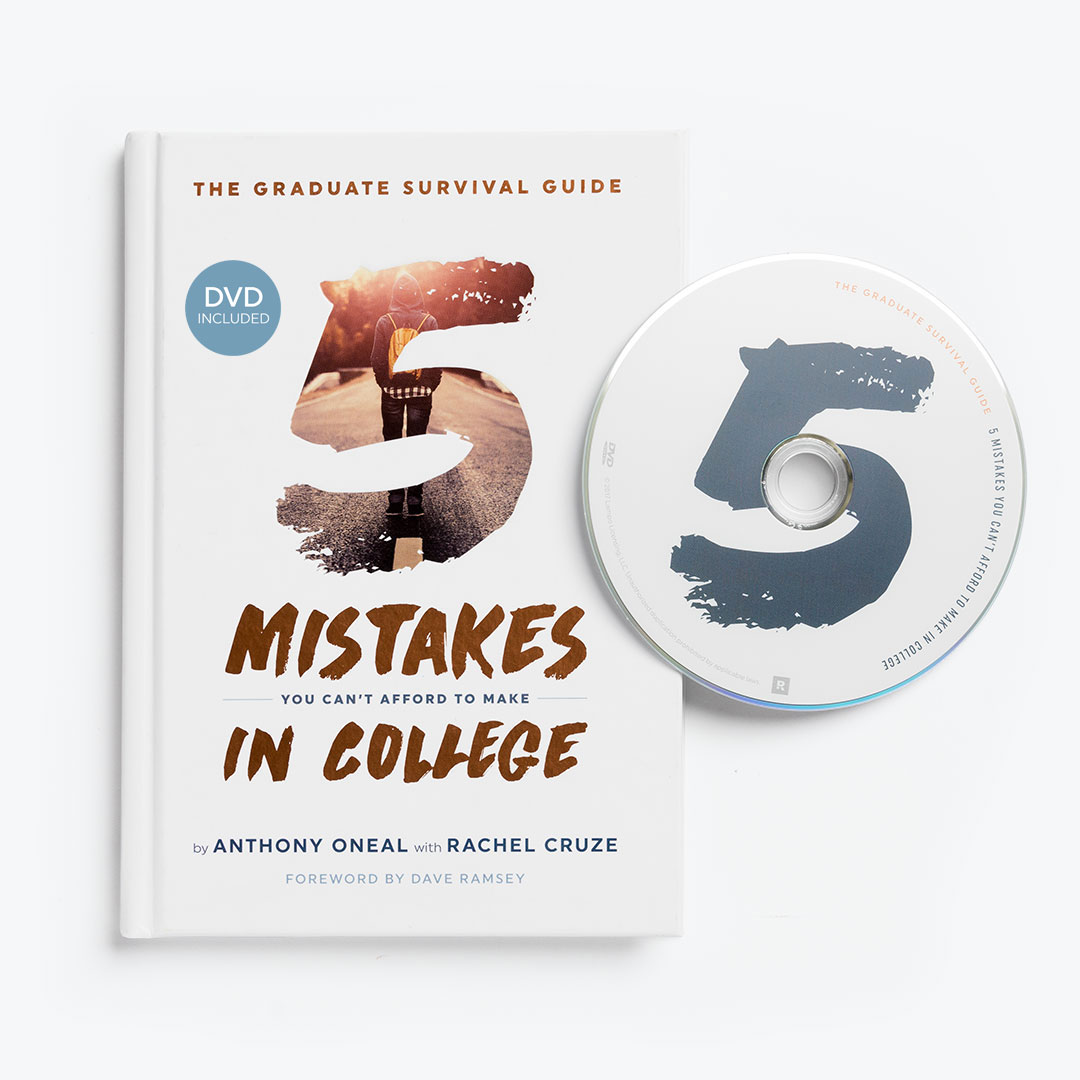 College 101 Bundle
Perfect for the High School Grad!
Description
The Graduate Survival Guide - Overview
In The Graduate Survival Guide, Anthony ONeal and Rachel Cruze identify five mistakes to avoid making in college. Authentic, real-life stories from Anthony, Rachel and others will help high school graduates recognize how these mistakes can negatively impact their financial future.
The Graduate Survival Guide will help students:
Learn how to make smart financial decisions during college.
Put into practice healthy money habits to keep them out of debt.
Take responsibility for saving money and spending with a plan.
Discover how to avoid student loans and pay cash for college.
Also included is a humorous and informative DVD featuring Anthony and Rachel as well as insights from college students. The Graduate Survival Guide will teach high school graduates how to win with money, both now and in the future.
Start - Overview
Wall Street Journal best-selling author Jon Acuff reveals the steps to getting unstuck and back onto the path of being awesome.

Over the last 100 years, the road to success for most everyone has been divided into five stages that mirror the decades of working life:
Your 20s are a period of Learning. This is the decade of trying a thousand things, exploring a multitude of interests, and discovering what really motivates you.
Your 30s are a period of Editing. This is the decade of sorting out interests, where you discover what you really care about and who you really are.
Your 40s are a period of Mastering. This is the decade of narrowing focus, honing skill sets, and becoming an expert in your field.
Your 50s are a period of Harvesting. This is the decade of reaping the benefits of good decisions and enjoying the highest income-earning period in a career.
Your 60s are a period of Guiding. This is the decade of mentoring, training, and encouraging others on their own road to success.
Every successful person has followed these steps regardless of their occupation. But three things have changed the path to success and erased the decades associated with them:
Finish lines are dead – Boomers are realizing that a lot of the things they were promised aren't going to materialize, and they have started second and third careers.
Anyone can play – Technology has given access to an unprecedented number of people who are building online empires and changing their lives in ways that would have been impossible years ago.
Hope is boss – The days of "success first, significance later," have ended. A new generation doesn't want to change the world eventually; they want to change it now through the wells they kickstart in Africa and the TOMS they wear on their feet. The value system has been flipped upside down.
There are only two paths in life: average and awesome. The average path is easy because all you have to do is nothing. The awesome path is more challenging, because things like fear only bother you when you do work that matters. The good news is Start gives readers practical, honest and actionable insights to be more awesome, more often.
It's time to punch fear in the face, escape average, and do work that matters.
It's time to Start.
What's Included?

You May Also Like

Shipping & Delivery
Physical Shipping
All physical products will be processed and ready to ship within two business days (often even faster). The total delivery time depends on the service you chose and where your order is being delivered. You may see multiple shipping options to choose from during checkout. Our default choice will always be the most economical, but not necessarily the fastest.