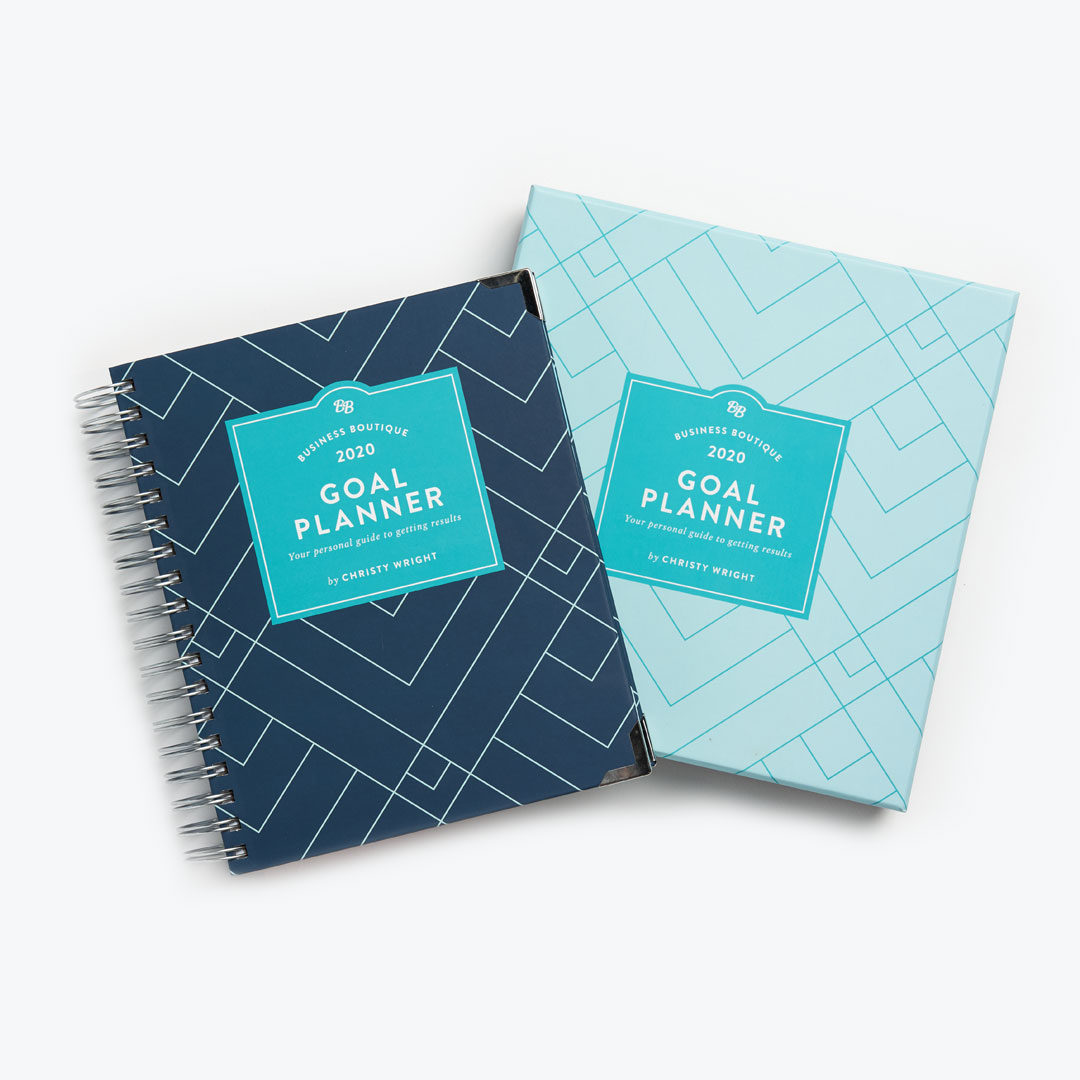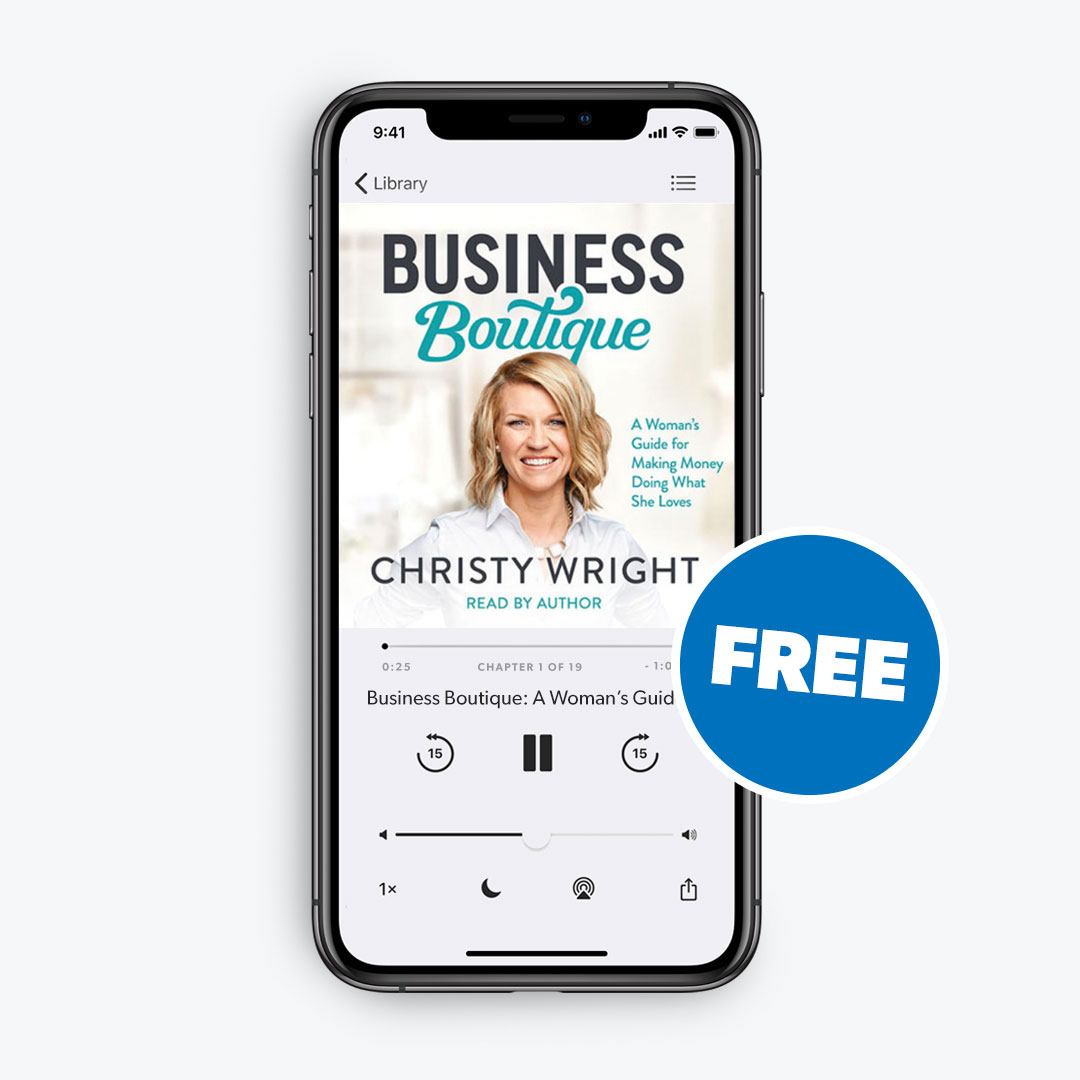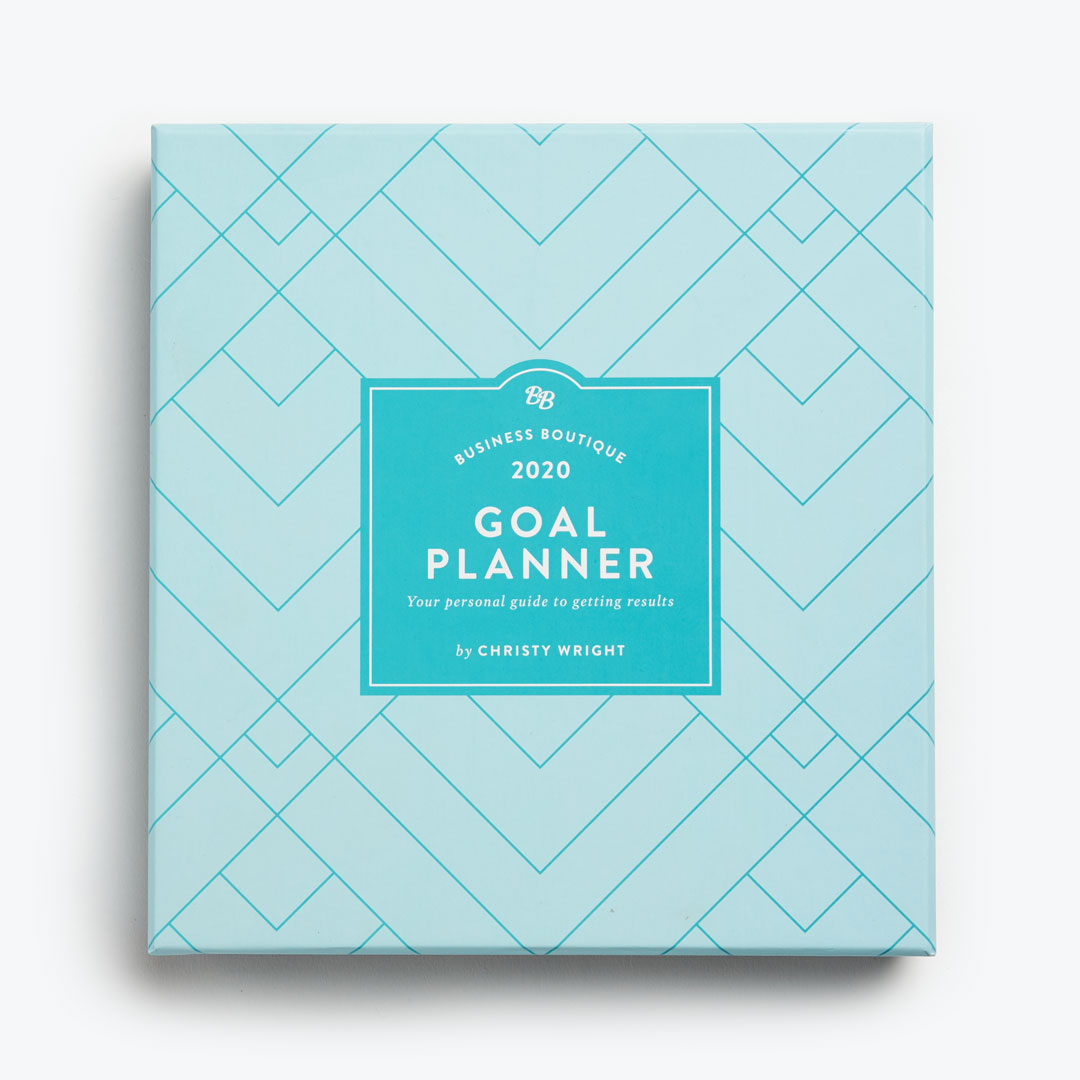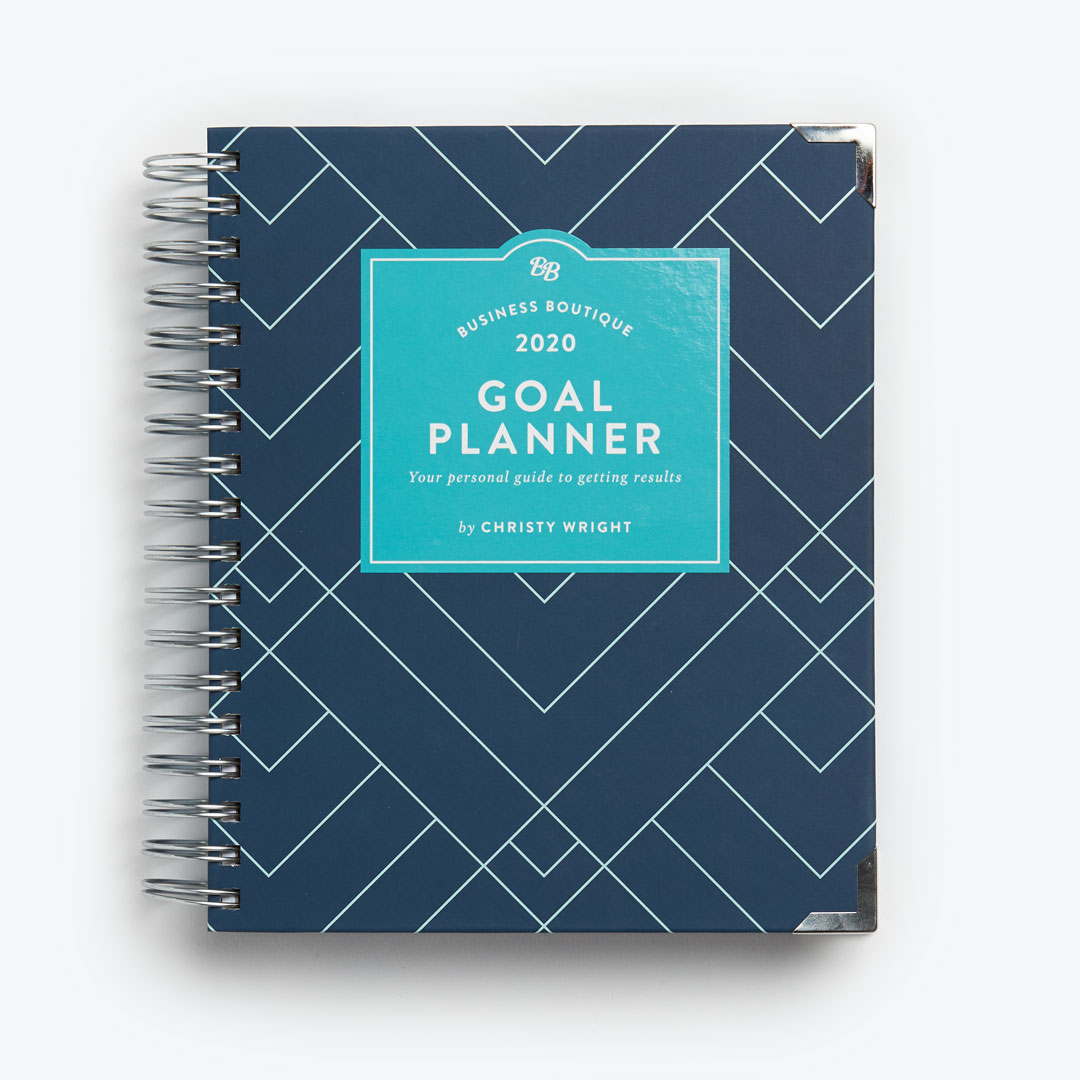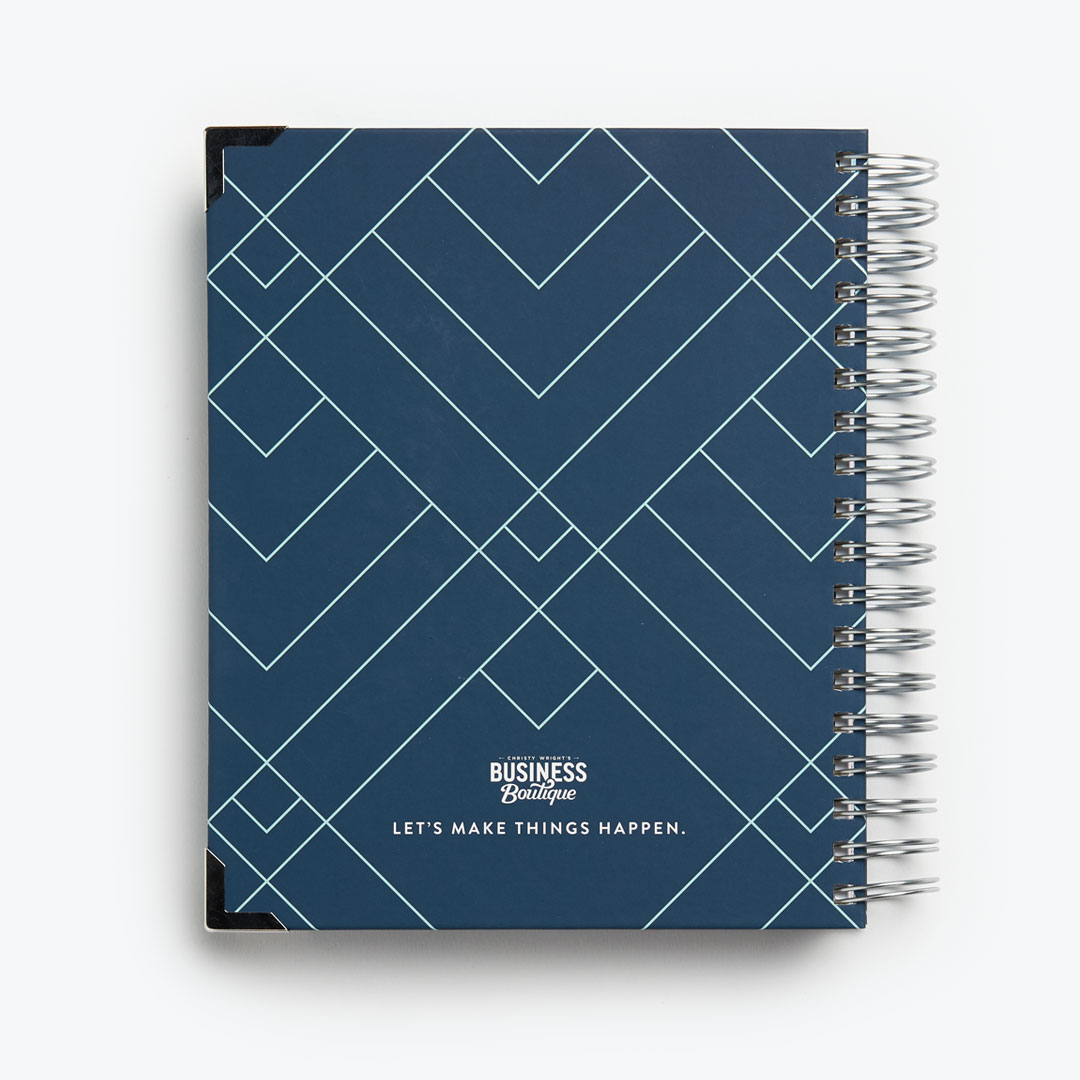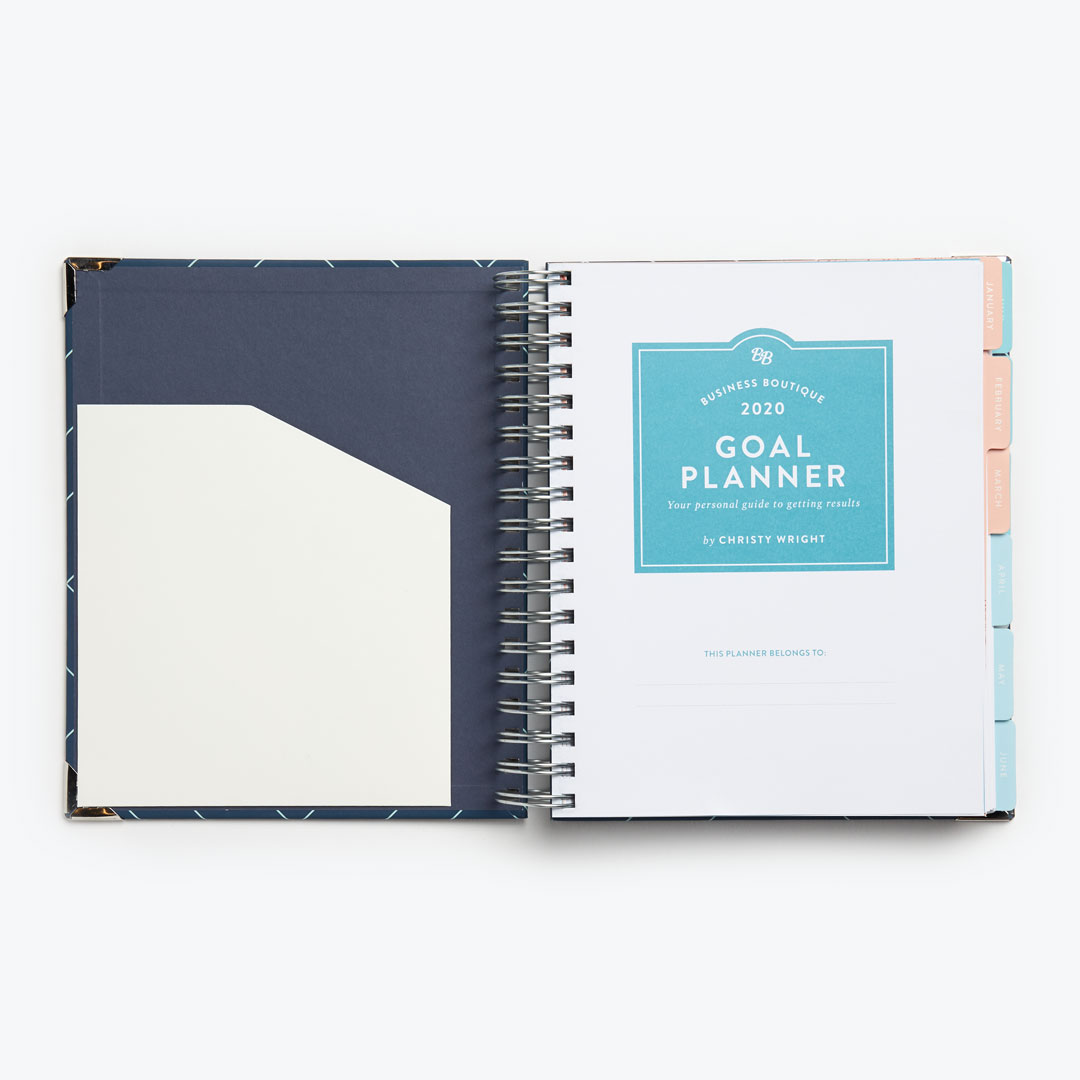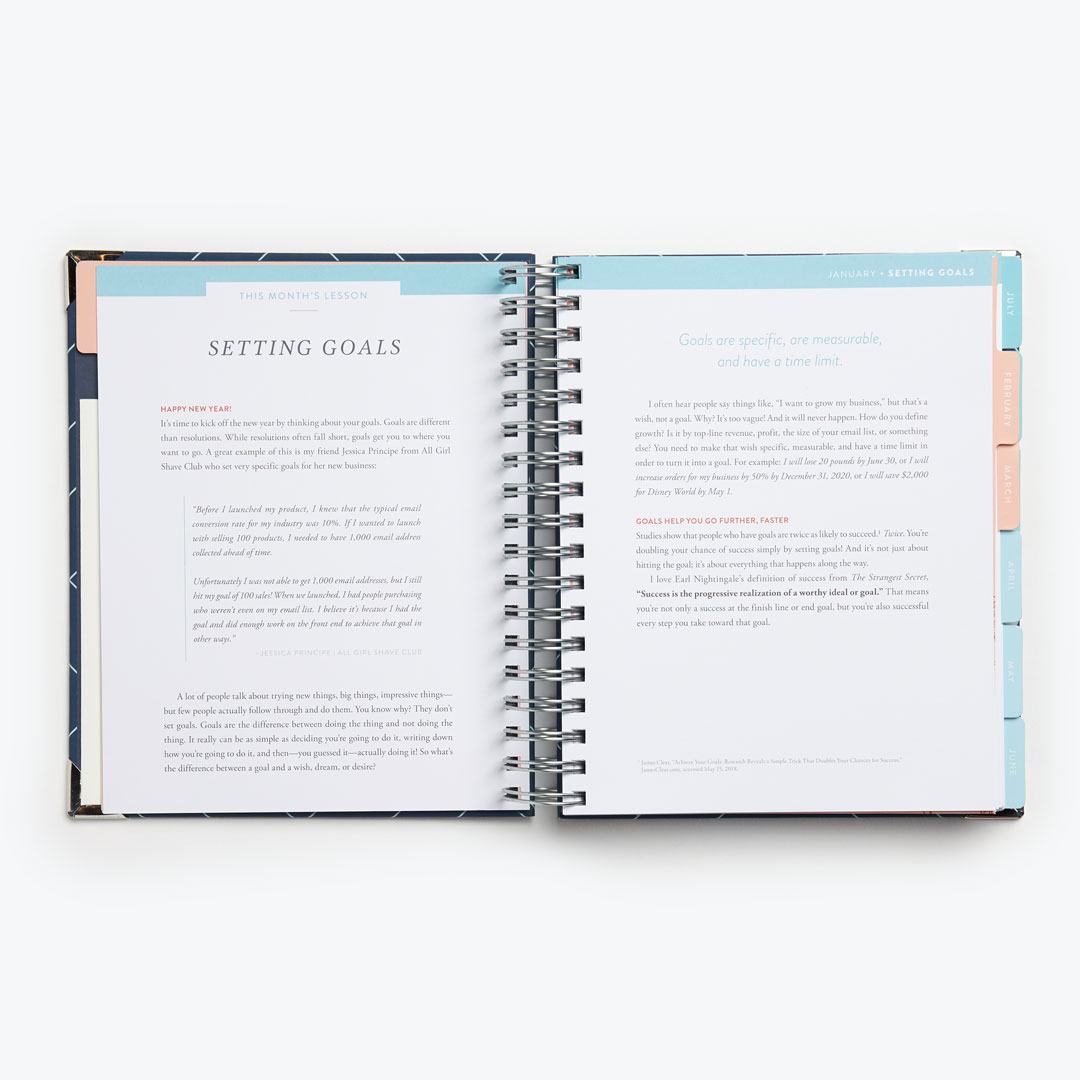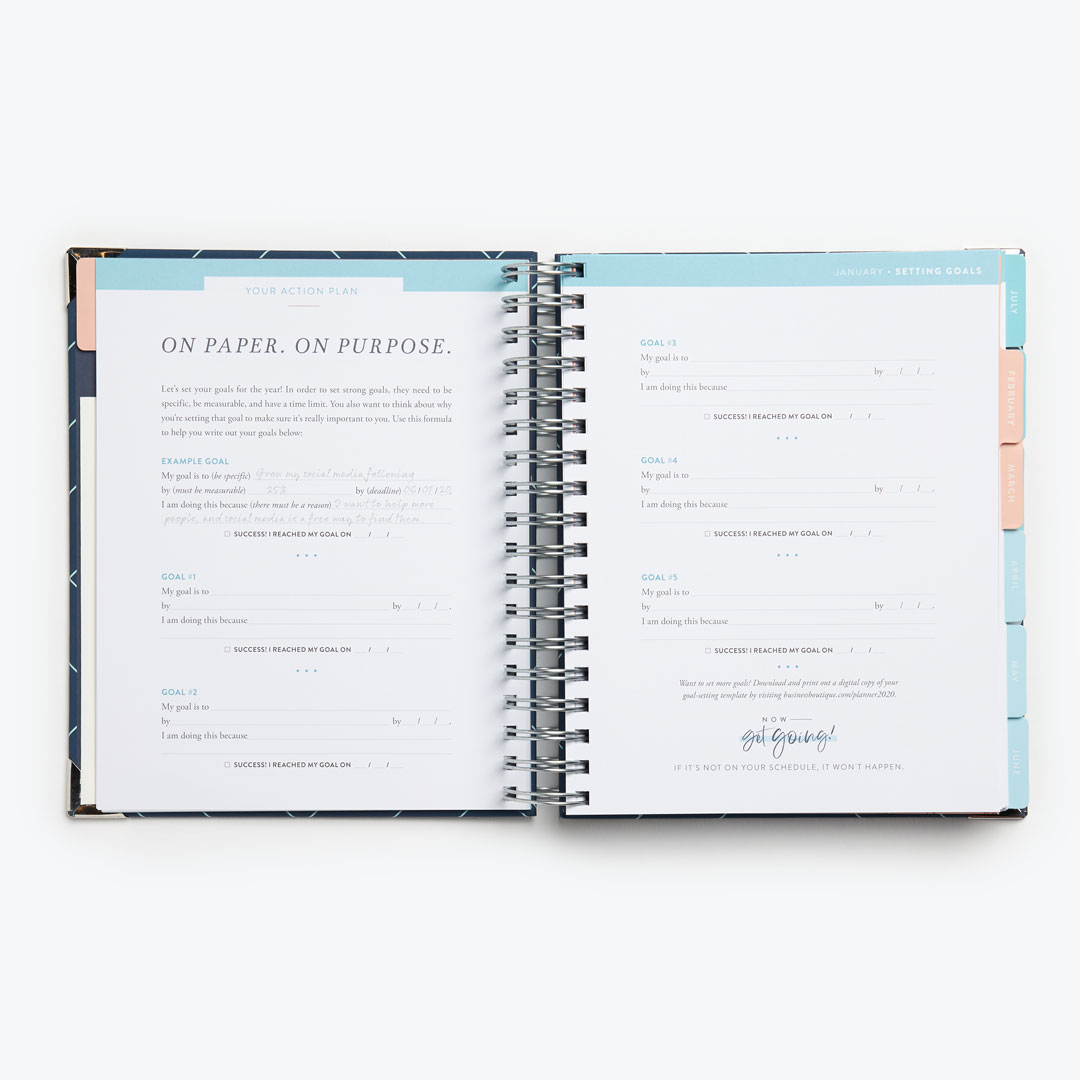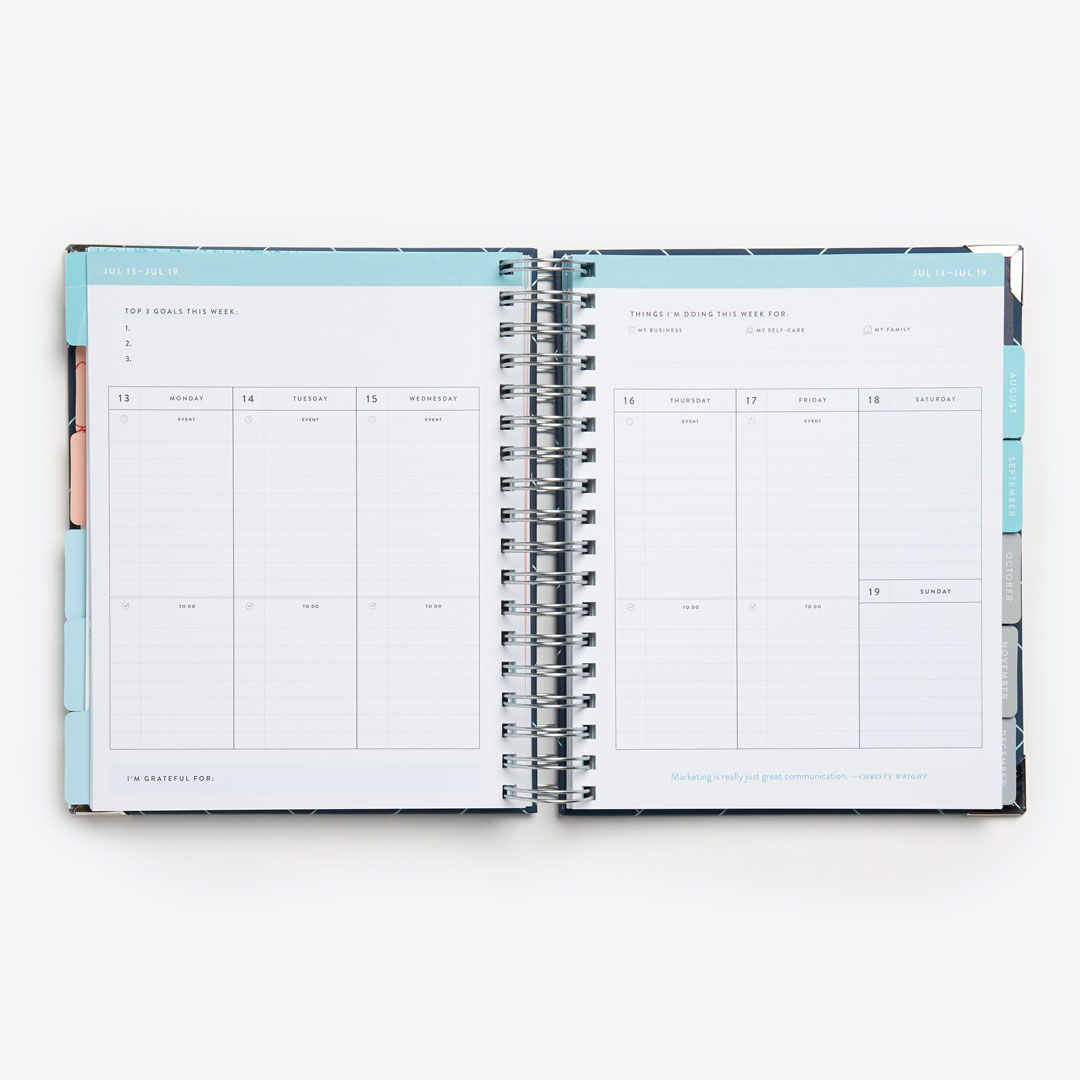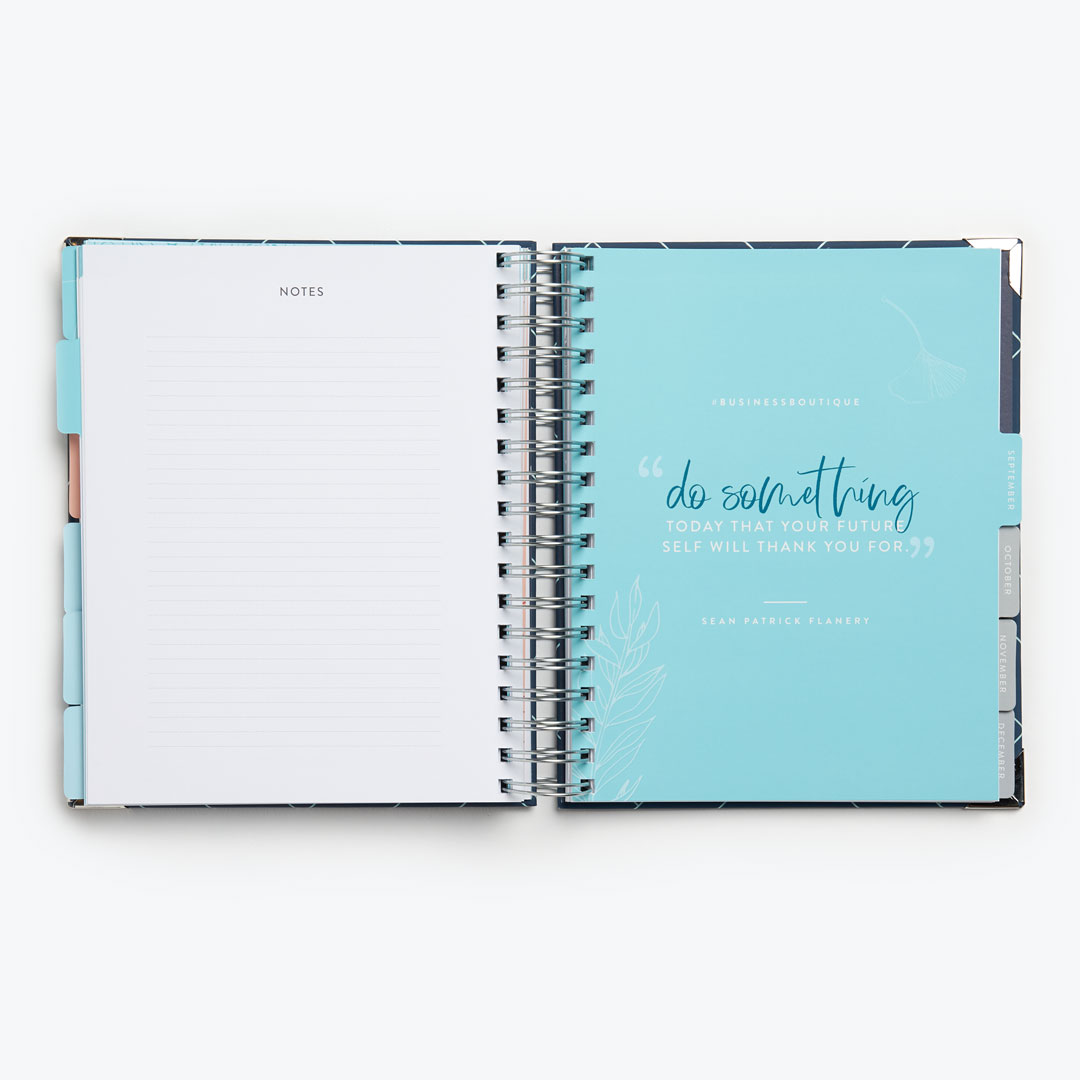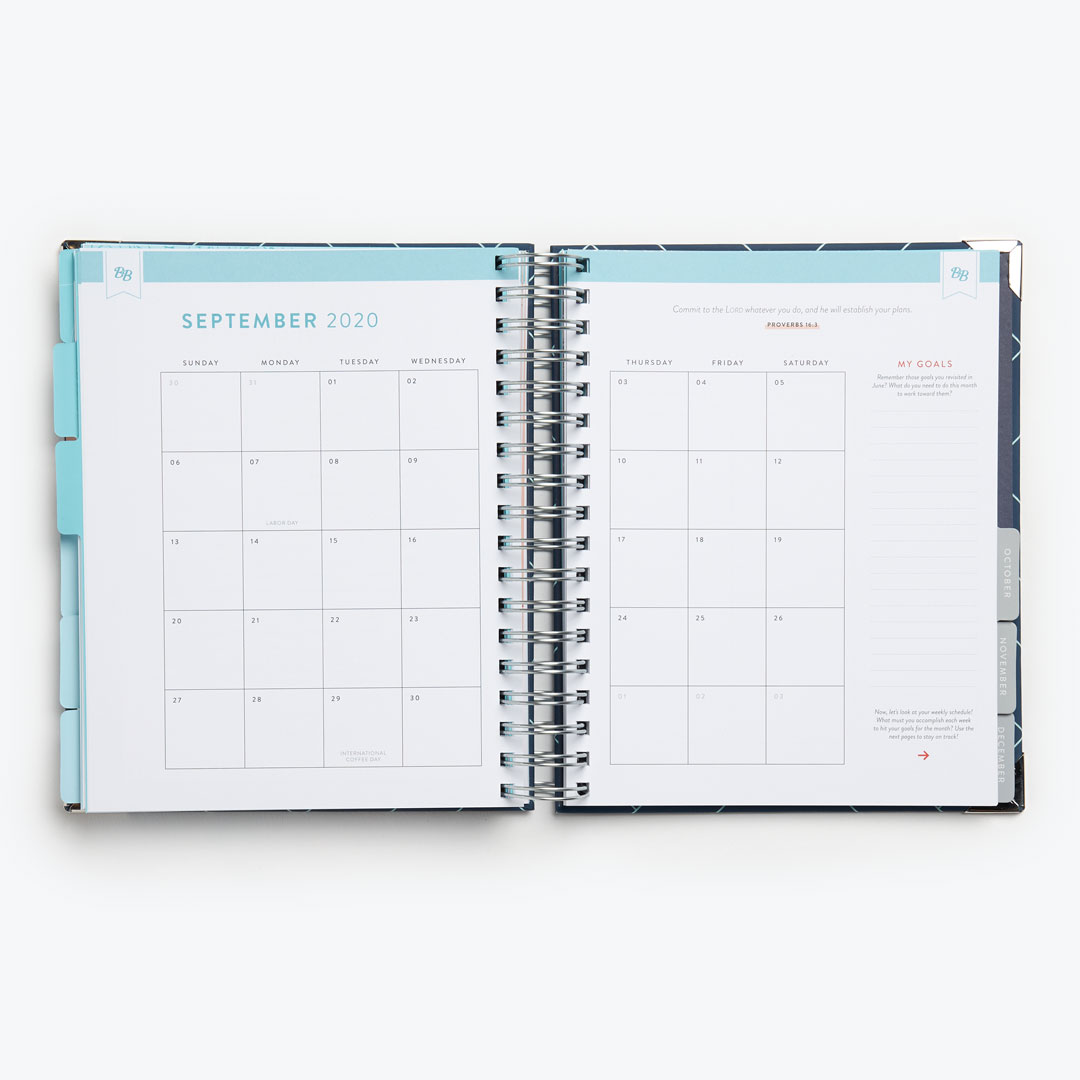 Business Boutique 2020 Goal Planner
Your personal, step-by-step guide to getting results. Hurry! Supplies are limited.
Description
Don't miss out--Grab Christy's 2021 planner here!
Putting your goals on paper is the first step to achieving your business goals and making your dreams come true. That's why Ramsey Personality and #1 national best-selling author Christy Wright created the Business Boutique 2020 Goal Planner to help business owners grow in their business and their personal life. The Goal Planner is your personal guide to getting results—and it's the exact process Christy uses for setting goals. It will give you the tools you need to write down your goals and the inspiration you need to see them through.
What's included?
Monthly Calendar Views: Set your goals for the whole month and list out what you need to do to reach them. Plus, you'll get monthly inspirational quotes.
Weekly Calendar Views: Plan out your weekly schedule to work toward completing those monthly goals.
Monthly Lessons and Activities: Each month you'll find a new lesson and activity to help you get specific with your goals and hold you accountable. These were created to help you grow your business and your personal life.
Monthly Review: Before you dive into the next month, take time to answer a few questions, journal, reflect and reset.
EXCLUSIVE FREE Bonus Item: You don't have to wait until the new year to get started! When you order today, you'll get the audiobook of our #1 best-selling, Business Boutique, for FREE ($19.99 value).
Watch to Learn About the 2020 Planner!
What's Included?
Business Boutique by Christy Wright (Audiobook Download)

Monthly Lessons and Activities
Customer Ratings and Reviews
About Christy Wright
Product Details
Format: Spiral-Bound Hardcover Journal in a Keepsake box
ISBN: 9780977776726
Pub Date: 8/1/2019
Trim Size: 7 1/2" X 9 1/4" X 1 1/4"
Page Count:
BISAC: BUS109000
Business and Economics / Women in Business
Publisher: Ramsey Press
Language: English
SKU: 9780977776726OLP
More Product Information:
Keepsake hand-wrapped box with spot UV details
Imported custom inspirational business planner
Page size 7 x 9 inches (1 3/8 inches thick)
Sturdy soft-touch cover with spot UV details
Sturdy silver wire O binding
Protective silver metal corners
Pocket for storage inside the front cover
Clean and simple design
80lb bright white, high-opacity paper (no bleed-through)
Sturdy soft-touch tabbed dividers with spot UV details
Two-page monthly spreads
Two-page weekly spreads
Space for schedule and to-dos
National and international holidays listed
Scripture at beginning and end of each month
Weekly inspirational quotes
Goal-setting exercises throughout
Color coded content by quarters
Monthly business lessons
Monthly review activities
Space for journaling
You May Also Like

Shipping & Delivery
Physical Shipping
All physical products will be processed and ready to ship within two business days (often even faster). The total delivery time depends on the service you select and where your order is being delivered. You may see multiple shipping options to choose from during checkout. Our default choice will always be the most economical, but not necessarily the fastest.