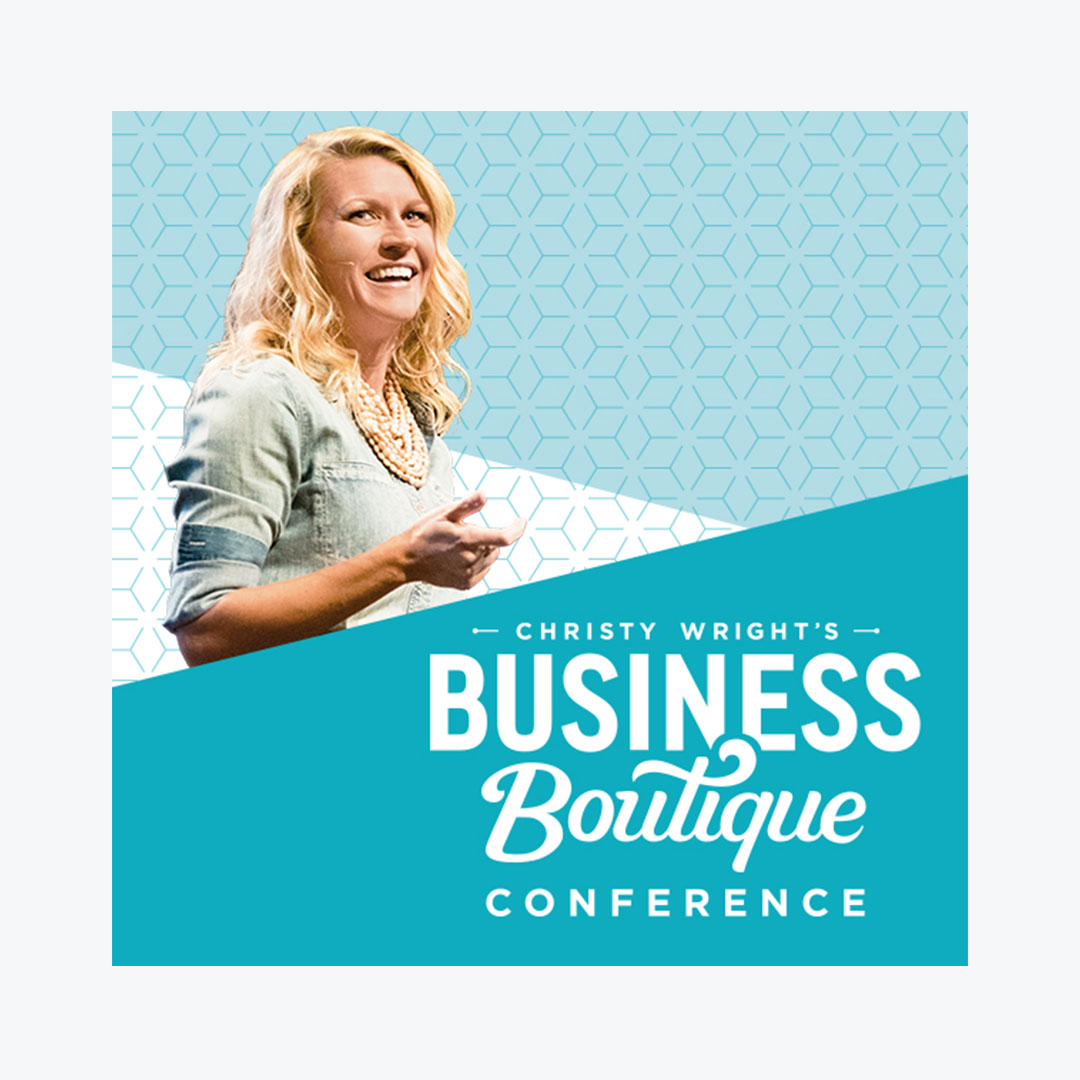 Business Boutique 2020 Conference
Join the Incredible Movement to Make Money Doing What You Love
Description
Ticket Info:

Be among the first to get your ticket for Christy Wright's Business Boutique!
Discounts are available for groups of 4 or more! Contact us at 800.844.6934

Date and Venue:
Thursday, October 22, 2020: 6:00 p.m. - 9:00 p.m.
Friday, October 23, 2020: 8:30 a.m. - 6:15 p.m.
Saturday, October 24, 2020: 8:30 a.m. - 1:00 p.m.
Cornerstone Nashville
726 W. Old Hickory Blvd
Madison, Tennessee
What is the Business Boutique Conference?
The Business Boutique Conference is a 3-day event in Nashville, TN where thousands of women gather to learn how to launch and grow their own business.
Come and make new friends on the same journey you're on—while gaining the knowledge and inspiration you need to get to work. You'll learn from the best in the business on topics like marketing, sales, social media, pricing, budgeting and more!
Who is The Conference For?
If you've ever dreamed about working from home, earning an extra income for your family or starting a business to make a difference, this conference is for you. No matter what stage of business you're in—dreamer, starter or builder—we'll give you a step-by-step plan you can implement immediately.
What Will You Leave With?
A written, actionable plan to help you achieve your unique goals.
Simple but effective ways to use marketing and social media to connect with your customers.
A thorough understanding of how to serve your customers—and how to sell to them.
Fundamentals in business finance like budgeting and setting your prices.
Inspiration to answer God's calling, overcome fear, and turn your idea into income.
About Christy Wright
About Elisabeth Hasselbeck
About Chris Hogan
About Lisa Bevere
About Gigi Butler
About Annie F. Downs
FAQs
What is the refund policy for Live Events tickets?
Ramsey event ticket purchases are transferrable if you are unable to attend. In the case an event has to be canceled with no plan to reschedule, tickets purchased will be refunded. If an event gets postponed or rescheduled to a future date, the tickets will automatically transfer to that future event date or an event credit for use towards another future event will be offered upon request.
Shipping & Delivery
Live Event Ticket
When you purchase a live event ticket, you will receive an email after completing your order. In this email you will be provided a link to print your event pass. You will be issued one link containing all the event passes to your event(s). This email will also contain additional information about the event including specific times and location details.