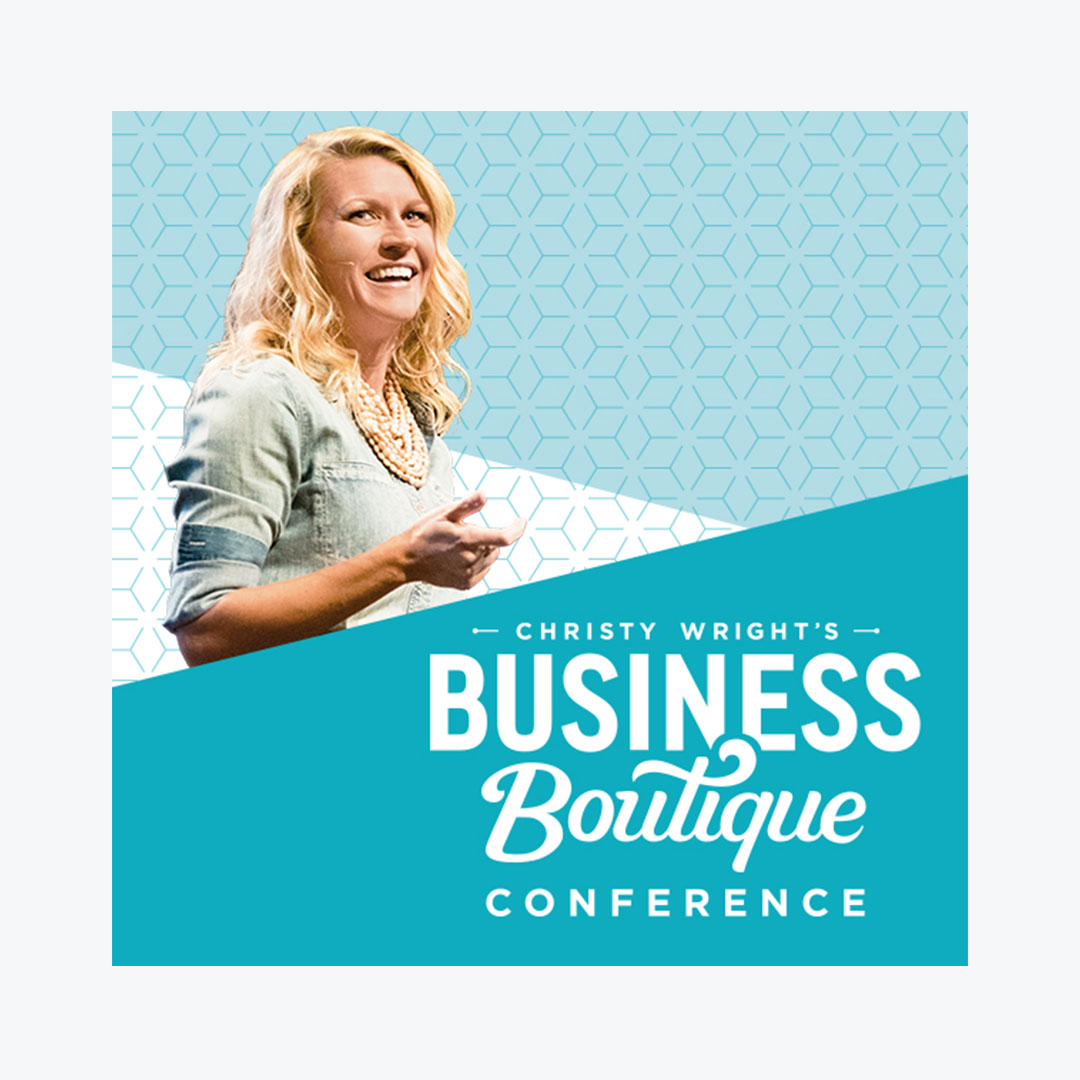 Business Boutique Conference - Nashville, TN | October 24-26, 2019
Join the incredible movement to make money doing what you love
Includes $6.99 service fee.
Description
Ticket Info:
Discounts are available for groups of 4 or more! Contact us at liveeventsales@daveramsey.com

Early Bird General Admission:
LIMITED TIME ONLY! Normally $135.99
Be among the first to get your ticket for Christy Wright's Business Boutique with this deal!
General Admission:
Join the incredible movement of women who are stepping into their God-given gifts to make money doing what they love.
Premier Seating:
These seats are reserved just for you close to the stage.

VIP Experience:
Priority registration, front-row seating, access to exclusive VIP lounge during breaks, and a exclusive speaker panel lunch.

Marketplace Boutique Pass:
Show off your business at our Exhibitor Marketplace! Use the booth to display your products and share your story. Package includes: Two event passes, one booth in the Marketplace with six foot table, no exclusive rights for a category, no power provided, table must be staffed by a ticket holder, display can have a max width of 10' and max depth of 5'.
Date and Venue:
Thursday, October 24, 2019: 6:00 - 9:00 p.m.
Friday, October 25, 2019: 8:30 a.m. - 6:15 p.m.
Saturday, October 26, 2019: 8:30 a.m. - 1:00 p.m.
Cornerstone Nashville
726 W. Old Hickory Blvd
Madison, Tennessee
What is the Business Boutique Conference?
The Business Boutique Conference is a 3-day event in Nashville, TN where thousands of women gather to learn how to launch and grow their own business.
Come and make new friends on the same journey you're on—while gaining the knowledge and inspiration you need to get to work. You'll learn from the best in the business on topics like marketing, sales, social media, pricing, budgeting and more!
Who is The Conference For?
If you've ever dreamed about working from home, earning an extra income for your family or starting a business to make a difference, this conference is for you. No matter what stage of business you're in—dreamer, starter or builder—we'll give you a step-by-step plan you can implement immediately.
What Will You Leave With?
A written, actionable plan to help you achieve your unique goals.
Simple but effective ways to use marketing and social media to connect with your customers.
A thorough understanding of how to serve your customers—and how to sell to them.
Fundamentals in business finance like budgeting and setting your prices.
Inspiration to answer God's calling, overcome fear, and turn your idea into income.
About Christy Wright
About Dave Ramsey
About Bob Goff
About Jasmine Star
About Kelsey Humphreys
About Ian Morgan Cron
Shipping & Delivery
Live Event Ticket
When you purchase a live event ticket, you will receive an email after completing your order. In this email you will be provided a link to print your event pass. You will be issued one link containing all the event passes to your event(s). This email will also contain additional information about the event including specific times and locations as well as details regarding childcare, VIP information, will call, etc.