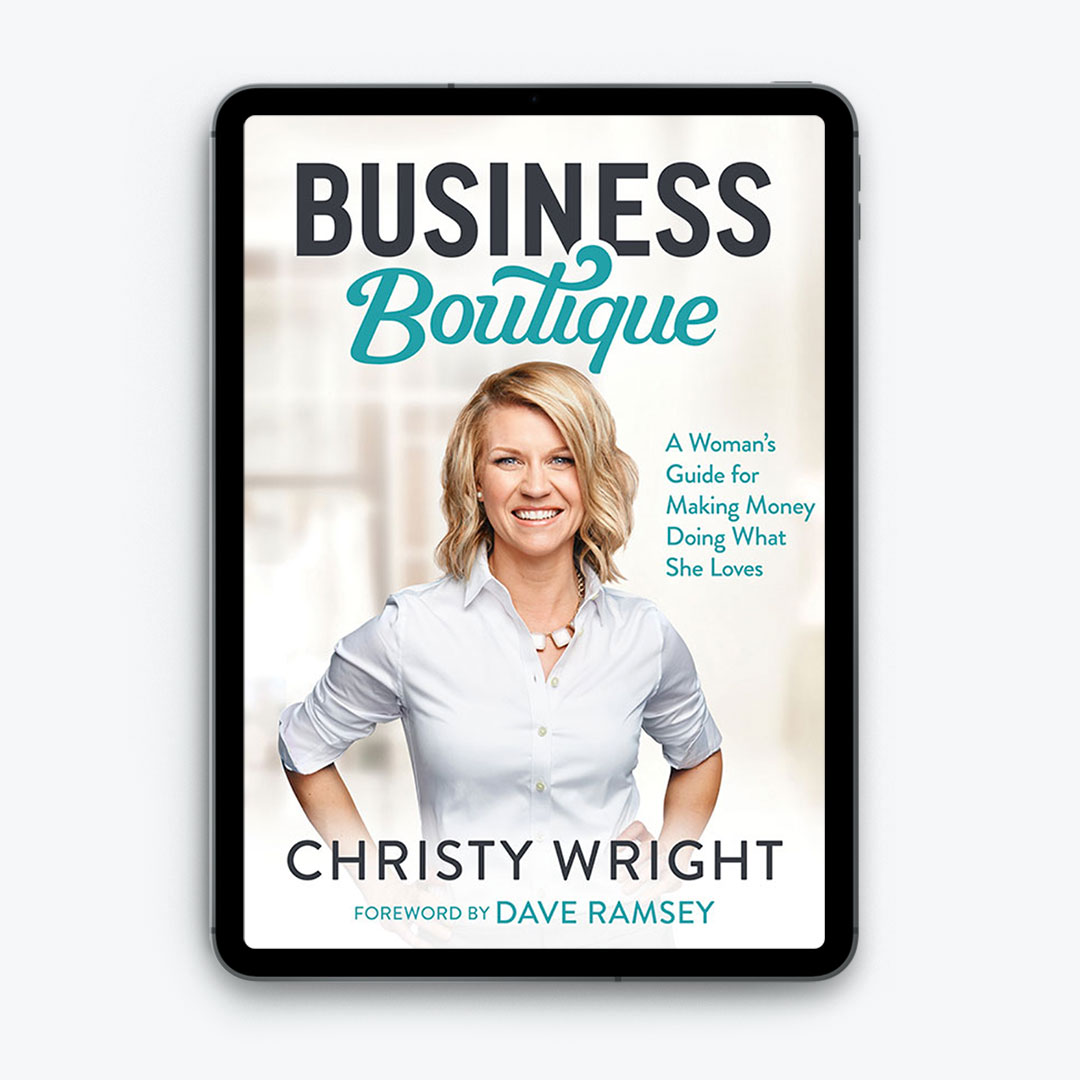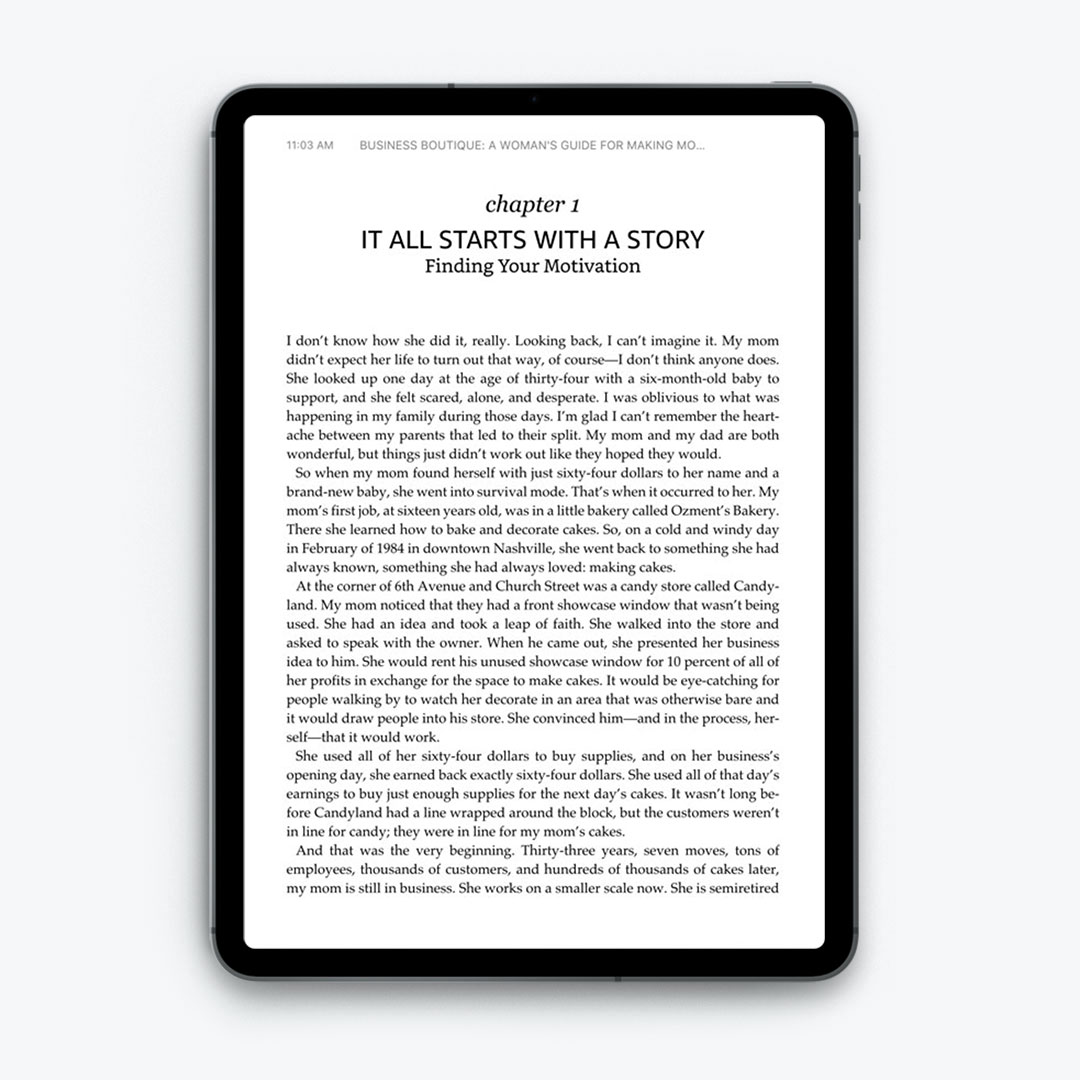 Business Boutique by Christy Wright (E-Book)
A Woman's Guide For Making Money Doing What She Loves
Description
You've got the passion. This is your plan.
There's never been a better time to start your own business. But let's face it: It can be scary to put yourself out there and tackle the business side of things. Fortunately, you're not alone!
There is a movement of women stepping into their God-given gifts to make money doing what they love. If you'd like to join them, this is your handbook that will take the ideas in your head and the dream in your heart and turn them into action.
In Business Boutique, Christy Wright will:
Help you create a step-by-step, customized plan to start and grow your business.
Show you how to manage your time so you can have a business—and life—that you love.
Explain overwhelming business stuff like pricing, taxes, and budgeting in simple terms.
Teach you how to use marketing to reach the right people in the right way.
Empower you to sell your product or service with confidence.
Christy will help you get your business idea off the ground or take your existing business to the next level. You can do this. It's time for you to make money doing what you love!
About Christy Wright
Product Details
Pages: 336
Publisher: Ramsey Press
Formats: iBooks for iPad/iPhone (ePub) and Amzon Kindle (Mobi)
Release Date: April 17, 2017
Chapters: 19
Language: English
ISBN-13: 9781942121046
Genre: Business, Small Business, Motivation
Target Audience: Women Who Want to Start or Grow Their Own Business
SKU: 9781937077129OLP
Shipping & Delivery
Immediate Download (E-book)
To get your downloadable product, simply complete your order and then open the order confirmation email you will receive at checkout. Scroll down to the bottom of the receipt to a section called "eShipments." Click on the link BELOW the title of the product you purchased that contains the downloadable product(s). A dialogue box will appear. Select "Save File to Disk" and select your desktop as the destination. Go to your desktop and find your downloadable goods. You are done!
Some files have been zipped (compressed) to decrease download times. Both Windows and Mac OS have built-in software that will convert the zipped file into a usable file when you click on the file to open it.
Additional download instructions for your specific device can be found on our Digital Downloads FAQ page