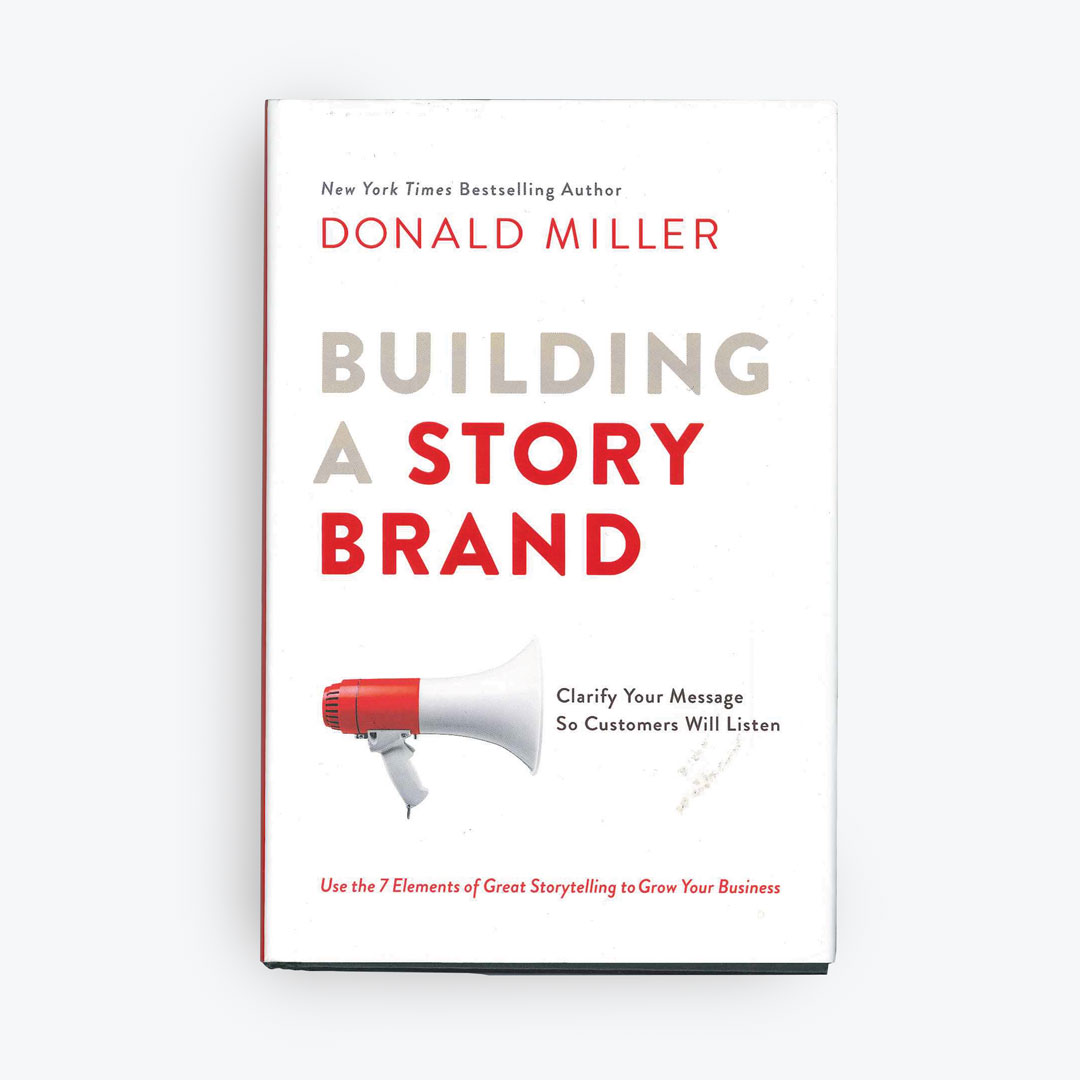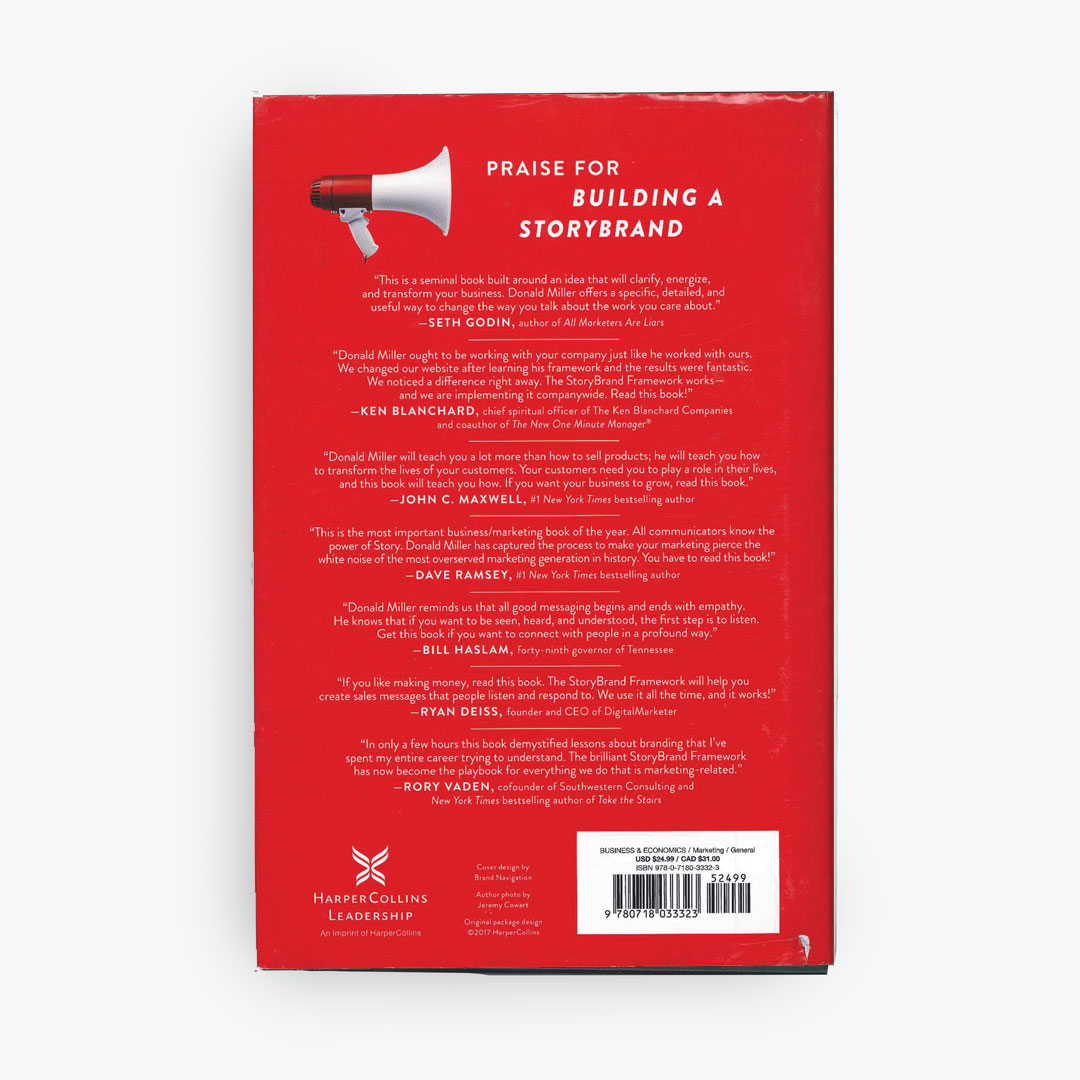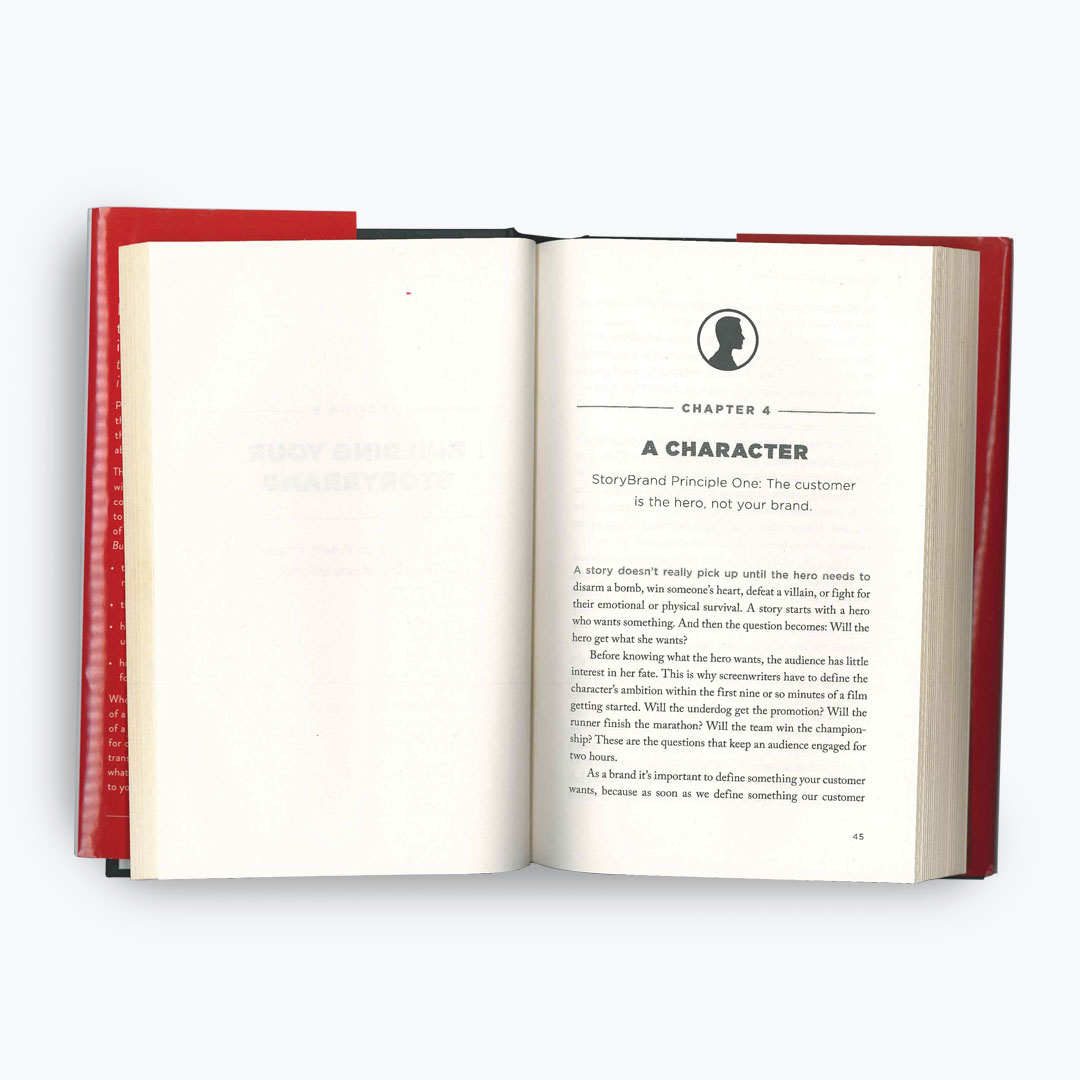 Building a StoryBrand - Hardcover Book
Clarify Your Message So Customers Will Listen
Description
Every day, most business leaders make a mistake that costs them thousands if not millions of dollars: they don't explain clearly what it is their company does.
People buy things because they read words that make them want to buy things, and the Storybrand Framework makes talking about your brand simple and effective.
This paradigm-shifting approach to connecting with customers gives you the ultimate competitive advantage, revealing the secret to helping customers understand the benefits of using your products, ideas and services. Building a StoryBrand does this by teaching:
The seven universal story points all humans respond to
The real reason customers make purchases
How to simplify a brand message so people understand and act on it
How to create the most effective messaging for websites, brochures, and social media
Whether you are the marketing director of a multibillion dollar company, the owner of a small business, or a politician running for office, Building a StoryBrand will forever transform the way you talk about who you are, what you do, and the unique value you bring to customers.
"This is the most important business/marketing book of the year. All communicators know the power of Story. Donald Miller has captured the process to make your marketing pierce the white noise of the most overserved marketing generation in history. You have to read this book!"
– Dave Ramsey
Product Details
Pages: 240
Publisher: Harper Collins
Format: Hardcover Book
Release Date: October 10, 2017
Chapters: 13
Language: English
ISBN-13: 9780718033323
Genre: Business, Storytelling, Branding
Audience: People who want to use storytelling to grow their businesses
SKU: 9780718033323OLP
Table of Contents
Introduction
SECTION 1: WHY MOST MARKETING IS A MONEY PIT
1: The Key to Being Seen, Heard, and Understood
2: The Secret Weapon That Will Grow Your Business
3. The Simple SB7 Framework
SECTION 2: BUILDING YOUR STORYBRAND
4. A Character
5. Has a Problem
6. And Meets a Guide
7. Who Gives Them a Plan
8. And Calls Them to Action
9. That Helps Them Avoid Failure
10. And Ends in a Success
11. People Want Your Brand to Participate in Their Transformation
SECTION 3: IMPLEMENTING YOUR STORYBRAND BRANDSCRIPT
12. Building a Better Website
13. Using StoryBrand to Transform Company Culture
The StoryBrand Marketing Roadmap
Afterword
Acknowledgements
Praise for the StoryBrand Framework
StoryBrand Resources
Notes
Shipping & Delivery
Physical Shipping
All physical products will be processed and ready to ship within two business days (often even faster). The total delivery time depends on the service you select and where your order is being delivered. You may see multiple shipping options to choose from during checkout. Our default choice will always be the most economical, but not necessarily the fastest.