Families all over this country are fighting to keep their heads above water and losing hope. But difficult economic times like this bring unique opportunities. Coordinating a class means a group of people in your community will experience life change. They'll learn how to handle their money and make the turn from debt to a life of saving and wealth-building.
If you've never been through a Financial Peace University class, leading it is the ideal way to do it! The 13-week course is easy to facilitate, and there is no certification required to become one of our volunteer coordinators. Dave does all the teaching on DVD, with volunteer coordinators leading the discussions after the entertaining and informative videos.
Course Benefits:
Educational yet entertaining
Proven track record of success
The average family pays off $5,300 in debt and saves $2,700 in the first 91 days of Financial Peace University.
Stronger marriages
Solid financial foundation for singles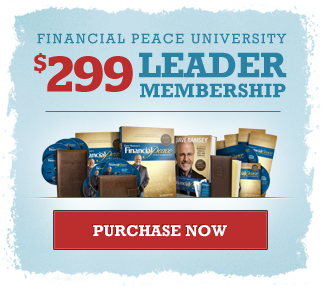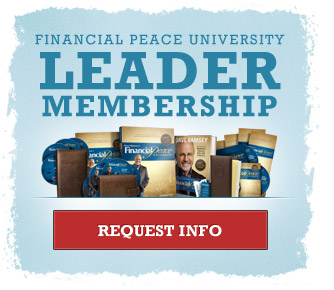 "Apart from living out the message ourselves, the desire to 'pay it forward' and just seeing the changes in the lives of the families who have attended and graduated from FPU have been our greatest motivators. Couples who attended our earlier classes came back to tell us of their becoming debt free.
One young recently divorced working mother with two small children shared with us her own debt free story. Another couple paid off their house. We've been there to hug couples as they come forward and cut up their credit cards. We really feel the Holy Spirit at work."