More than three million students empowered to make sound financial decisions for life.
Student Affairs
Case Study — Professor John Lopez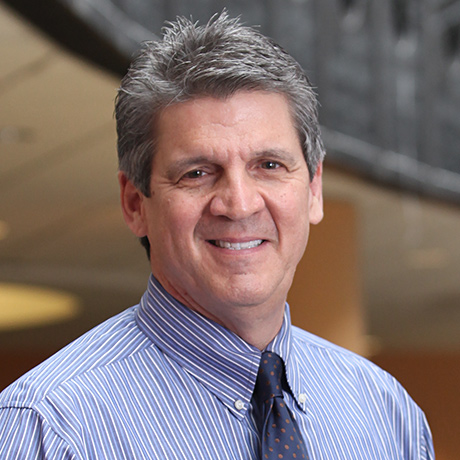 John Lopez

Clinical Assistant Professor for Personal Financial Planning
University of Houston's C.T. Bauer College of Business, Houston, TX
Three years ago, University of Houston Finance Professor John Lopez wanted to create a personal finance curriculum for his students. When he ran across Dave Ramsey's Foundations in Personal Finance College Edition, he knew it was just what he was looking for. By spring of 2012, Professor Lopez began teaching Foundations to a class of 80 students. Today, more than 700 students have been through his Introduction to Personal Finance class, which has grown into one of the most popular courses offered by the Bauer College of Business on the University of Houston campus.
RS: How did you implement the Foundations curriculum?
We teach Introduction to Personal Finance as a hybrid class. That means students are responsible for watching the Foundations videos outside of the classroom, then we meet together once a week to discuss the material. We also created our own quizzes to ensure students are really watching the videos. We don't want them to just watch the videos—we want them to engage in the videos, follow along in their books, and be able to answer tough questions. During class time, we also have lectures, guest speakers and tests to supplement the material.
RS: How is this material impacting your students?
These classes are oversubscribed to every year and they fill up very quickly. Personal finance is a course that students are eager to take. They're hungry for the information, so we don't have any problem attracting students.
We also get a lot of positive comments from students who take the course. The money milestones they share with us have to do with saving, budgeting and staying out of debt:
For the first time, I opened a savings account. For the first time I started saving money and now have $1,000 in my savings account. I've eliminated my credit card debt and I don't have a credit card anymore. I now have a budget and I'm more aware of my spending patterns.
RS: Why did you choose Foundations, specifically?
When one of our deans ran across Foundations in Personal Finance College Edition and brought it to my attention, I looked at it and thought, This is perfect. We can design a hybrid class around this, do the videos offline, test around the videos in class, and add some additional components. The assignments in the series are also excellent—especially the parent interview and the DISC profile activities.
Our mission is to educate students and prepare them for the real world. And this curriculum is perfect for what we are trying to accomplish. Giving students the right tools to make better decisions with their money is critical to their success.
Speak With an Advisor
---
Our curriculum advisors are passionate about serving colleges and universities with questions and needs related to the Foundations curriculum
800.781.8914
No time to call?
Request More Information