More than three million students empowered to make sound financial decisions for life.
Student Affairs
Case Study — Jason Hill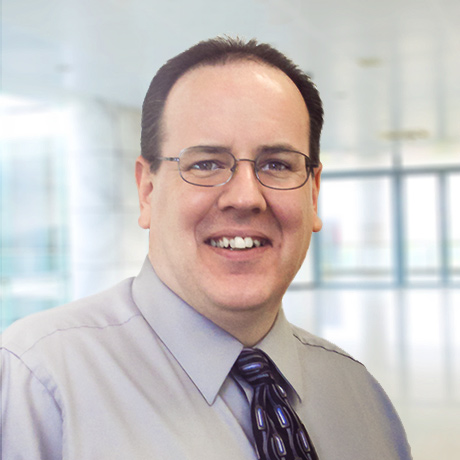 Jason Hill

General Education Instructor
New Castle School of Trades, New Castle, PA
In the three years since Jason Hill began teaching Dave Ramsey's Foundations in Personal Finance College Edition at New Castle School of Trades, a funny thing happened. The financial aid department noticed lower than expected borrowing and default rates by its students. That's either a striking coincidence or evidence that these newly educated mechanics, carpenters and welders are learning that debt doesn't have to be a way of life. And they're applying this classroom knowledge to real life.
Ramsey Solutions (RS): How did you implement Foundations?
Jason Hill (JH): In the spring of 2012, I began incorporating the Foundations curriculum in our business management class. Based on the positive student response, we created a brand-new class based around Foundations in Personal Finance in the spring of 2013. Now, we offer the financial literacy course eight times per year. It's part of every student's mandatory general education requirement.
Since not all students have access to computers at home, we watch the DVD lessons during our 50-minute class then have a group discussion afterward. Outside of class, I assign supplementary materials to reinforce what we learned and to present ideas from other financial experts.
RS: How is this curriculum impacting your students?
JH: In the last three years, we've seen a reduction in student loan amounts and default rates. Even though we can't definitively say that Foundations is the direct cause of that, we certainly believe so!
Due to the non-traditional nature of our students, which range in age from late teens to early 60s, many of them have already been out in the "real world" and messed up with money. Now they're ready to do things differently. They're interested in this material because they want to know how to grow and invest their money wisely.
RS: What made you choose Foundations?
JH: In 2011, Dave's materials helped my wife and I reduce our personal debt by $50,000. We were on the verge of bankruptcy until we finally learned how to start budgeting and to stop spending so much. After that, I knew I had to help my students by teaching financial literacy in the classroom.
Foundations also helps the school because as students pay off their loans, our default rates go down—it's a symbiotic relationship in that sense.
Speak With an Advisor
---
Our curriculum advisors are passionate about serving colleges and universities with questions and needs related to the Foundations curriculum
800.781.8914
No time to call?
Request More Information