More than three million students empowered to make sound financial decisions for life.
Academic Affairs
Case Study — Nick Hagemeier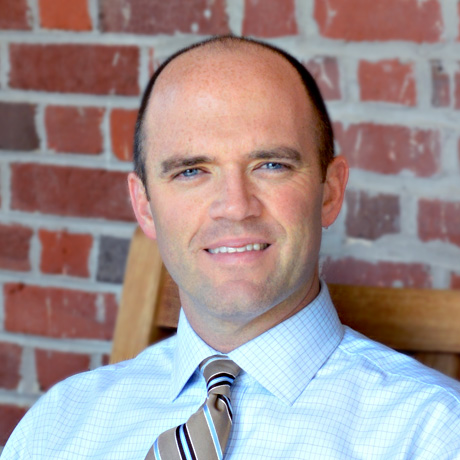 Nick Hagemeier

Assistant Professor, Gatton College of Pharmacy
East Tennessee State University,
Johnson City, TN
The best way to learn about money management is long before you have the opportunity to make big mistakes. Dr. Nick Hagemeier understands that truth, and that's why he's taken the lead in making sure his pharmacy school students at East Tennessee State University are prepared when they start their profitable careers. Many of these students will make six figures when they enter their profession, and Hagemeier wants to make sure they're ready for that type of financial responsibility.
Along with Dr. Brian Cross, Hagemeier implemented Dave Ramsey's Foundations in Personal Finance curriculum several years ago, and the results have been outstanding.
RS: How did you implement the Foundations curriculum?
We offer a one credit hour, sixteen-week course called Personal Finance for Future Pharmacists to second- and third-professional-year students in our four-year professional program. We initially offered the course only during the spring semester, but, given demand for the course, we now offer it during both the spring and fall semesters. Dr. Brian Cross and I co-coordinate the course.
We try to limit enrollment to a maximum of twenty students per course. We've found that the personal nature of behavior change (which is really what a majority of this course is about) is best suited for smaller class sizes. We're currently offering the course for the fifth time and have approximately eighty Foundations graduates.
RS: How is Foundations impacting your students?
Dr. Cross and I are confident that some of the students who take the elective indeed buy-in, change personal finance behaviors, and literally change their lives in the process. We receive great student feedback every semester.
As a researcher at heart, I'm interested in long-term impact of participation in our course and personal finance behavior change. We're tracking students and graduates to see how personal finance behaviors are impacted by course participation. Our goal is to equip our students with the tools and behaviors necessary to take care of themselves and their families so they can serve their patients and their profession more effectively. I think we're accomplishing that goal.
RS: Why did you choose Foundations, specifically?
First, Dr. Cross and I are both Financial Peace University (FPU) graduates and past FPU coordinators, so we were both attracted to Ramsey's program given the personal impact FPU had and continues to have on our lives.
Second, I'm a behavior change researcher. I appreciate that the Foundations curriculum emphasizes behavior change first and foremost. We spend a large majority of each semester helping students manage their budgets, manage debt, change purchasing behaviors, etc.
I think it would be fairly easy to put together a knowledge-based personal finance program for our students and tell them to complete it at their leisure. However, money management isn't a leisurely activity, and knowledge absent of necessary behavior change just doesn't accomplish much. Dave gets that concept, and Foundations emphasizes it.
Speak With an Advisor
---
Our curriculum advisors are passionate about serving colleges and universities with questions and needs related to the Foundations curriculum
800.781.8914
No time to call?
Request More Information