More than three million students empowered to make sound financial decisions for life.
Academic Affairs
Case Study — Brad Duerson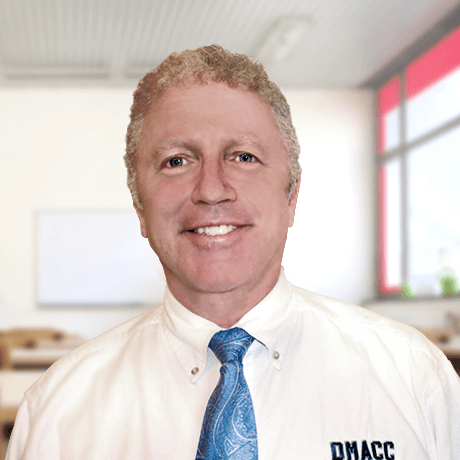 Brad Duerson

Professor of Economics and Personal Finance
Des Moines Area Community College, Des Moines, IA
Brad Duerson believes so much in the power of teaching personal finance that he's helped implement personal finance modules in a student development course that's required of all freshmen at Des Moines Area Community College. All student development instructors and academic advisors encourage students to enroll in Personal Finance, which uses the Foundations in Personal Finance curriculum.
As one of the early adopters of the Foundations in Personal Finance: College Edition curriculum, Brad has seen positive results with the class for a number of years now. This success has only strengthened his passion to make sure his students truly understand the importance of personal finance.
RS: How did you implement the Foundations curriculum?
I started using the Foundations material soon after it became available to colleges and universities. Like any class prep, I spent a lot of time in preparing and development, but now I am confident in the flow. I really enjoy the ease and flexibility of the content and how it helps me to connect one-on-one with the students.
RS: How is this material impacting your students?
My students have responded very favorably to the content. Some of my students invite their spouse to watch the videos with them, and they love it as well. As an instructor, I love being able to flip the classroom, with my students doing the work outside of class. In class, I supplement some material and fill the rest of the time with student interaction and learning activities.
RS: Why did you choose Foundations, specifically?
After reviewing the material, I knew that this is what I was looking for—something that emphasized behavioral change. I've participated in reviewing, editing, and providing content for several other publishers, and I've never been quite satisfied with what's out there until I started using Foundations in Personal Finance: College Edition.
Speak With an Advisor
---
Our curriculum advisors are passionate about serving colleges and universities with questions and needs related to the Foundations curriculum
800.781.8914
No time to call?
Request More Information