More than three million students empowered to make sound financial decisions for life.
Academic Affairs
Case Study — Rico R. Reed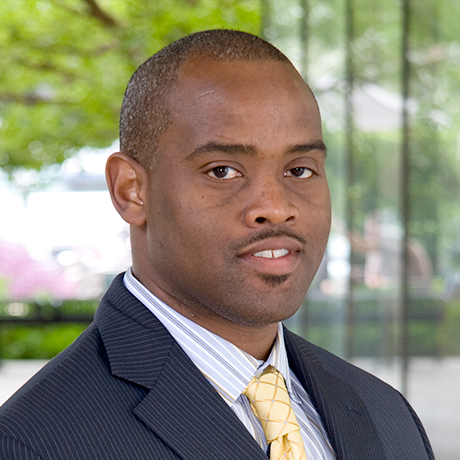 Rico R. Reed

Assistant Director for Administration and Resource Development
National Resource Center for the First-Year Experience and Students in Transition
University of South Carolina, Columbia, SC
In his role as a University 101 instructor, Rico Reed is responsible for helping students transition to life on USC's campus. Since 2013, he's used Foundations in Personal Finance to teach first-year and transfer students the basics of personal finance. Rico's students spend class time watching videos, discussing budgeting concepts, and engaging in group activities. Outside of class, they focus on reading assignments and written activities. The student response has been phenomenal. Thanks to Foundations and Rico's passion for personal finance, these undergraduates are learning that less debt equals less stress, and less stress equals a better life.
Ramsey Solutions (RS): How did you implement the Foundations curriculum?
Rico Reed (RR): Our University 101 class helps first-year and incoming transfer students understand foundational college principles such as study skills, academic success, personal finances and diversity. In my class, we use the Foundations curriculum as a supplemental text when teaching financial literacy.
RS: How is the curriculum impacting your students?
RR: Before taking this course, I had students who didn't realize the difference between subsidized, unsubsidized, and private student loans—they had no idea there was any difference! After the course, they sat down and actually looked at what loans they had, how much they owed, and how they could pay them back.
Most students start looking to live off campus after their freshman year. Because of what they learned in Foundations, I had a group of three young ladies who wanted to sit down with me and see what they could (or couldn't) afford to rent on their budgets.
For others, they're becoming more aware of how their parents are supporting them through college. I tell them that this first year of college is probably the most challenging time financially for many of their parents, so I encourage them to go home during the break and figure out what's going on financially.
RS: What do you hope your students take away from this course?
RR: I really want them to live their lives differently from what society tells them. I want them to think through where they want to be in the future, and not let the college years derail that. I tell them, those of you who subscribe to this, your lives 30 years from now are going to be drastically different from your classmates—you have the opportunity to become millionaires, and not for the sake of being rich, but for the sake of being able to do the things you desire to do, and to reach your goals.
RS: What made you choose Foundations, specifically?
RR: The personal finance course I was using before Foundations was geared toward how students could build and manage their credit. But Foundations really sets the students up for success because it's not about credit, credit, credit.
This curriculum gives students a chance to succeed without having to get credit cards and car loans. It also teaches them about compound interest, student loans and even retirement. We're giving them the tools they need to build their lives on.
Also, when we look at why students fail to graduate, finances play a big part in a large percentage of those cases. This course can help alleviate that stress and give them a better chance at making it to graduation and beyond.
Speak With an Advisor
---
Our curriculum advisors are passionate about serving colleges and universities with questions and needs related to the Foundations curriculum
800.781.8914
No time to call?
Request More Information