More than three million students empowered to make sound financial decisions for life.
Academic Affairs
Case Study — Ashley Ann Reich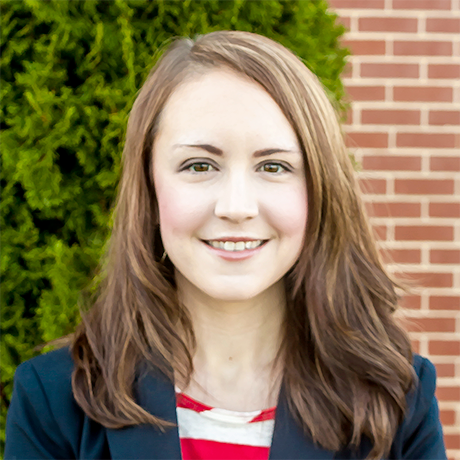 Ashley Ann Reich

Director of Financial Aid Processing
Liberty University, Lynchburg, Virginia
The Director of Financial Aid Processing at Liberty University, Ashley Ann Reich, is on a mission to equip students to make smarter financial decisions during their college years. Since 2013, Liberty University has put nearly 5,000 students through the Foundations in Personal Finance curriculum. And in order to reach as many students as possible, Liberty offers the five-chapter class in a free, online format that allows individuals to study at their own pace. As more and more students learn the financial principles taught in Foundations, Ashley hopes the curriculum will not only change their lives but also increase retention rates and prevent student loan defaults overall.
Ramsey Solutions (RS): How did you implement the Foundations in Personal Finance curriculum?
Ashley Reich (AR): Liberty University started a voluntary course called FNLT101 during the 2013–2014 award year sponsored by the financial aid office. We offered Foundations free of charge for up to 5,000 of our students through Blackboard, an online portal which houses all our course materials.
Because we were able to put Foundations in an online format, that meant resident students didn't have to attend another class—they could do it online, in their own time. And then the same thing with the online students—it wasn't a mandatory course that they had to take, it was something that was self-paced. So they could do the material when it was convenient for them.
RS: How is this material impacting your students?
AR: We've received thousands—literally thousands—of testimonials from Liberty students about how this course has not only impacted their own individual lives but also the lives of their families and friends.
"I have struggled financially all of my adult life, making one bad financial decision after another," says one student. "This course has helped me understand where I went wrong and the steps I need to take to get out of debt and stay out. I've been sharing these lessons with other family members and friends who struggle as well . . . I am ecstatic and looking forward to the day when I can say, 'I'm debt-free!'"
"I now have a structure that has made my life easier, instead of the constant stress I used to feel because of living paycheck to paycheck," says another Foundations graduate. "I would recommend it to anyone and everyone. It has taught me that it is never too late to develop new and better habits."
"During the short time it has taken me to complete this course, I was able to reprioritize and pay off my old student loans that have been haunting me for over 15 years!" says a nontraditional student. "The only debt I now have is a car loan. I'm looking forward to selling that car, and I'm on my way to financial independence through smart investments."
RS: What made you choose Foundations specifically?
AR: Nationwide, with the rising cohort default rates, many schools are beginning to see that they need to educate their students about how to properly manage their finances. So that was a big driving factor.
Also, we want to be proactive. We don't want to be reactive when it comes to student debt. We want to help prevent students from getting into financial trouble by teaching them financial literacy while they're still in school.
Speak With an Advisor
---
Our curriculum advisors are passionate about serving colleges and universities with questions and needs related to the Foundations curriculum
800.781.8914
No time to call?
Request More Information