More than three million students empowered to make sound financial decisions for life.
Academic Affairs
Case Study — Christi Wann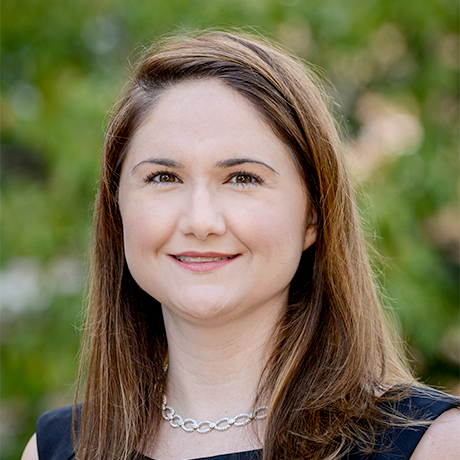 Dr. Christi Wann

UC Foundation Associate Professor of Finance
University of Tennessee at Chattanooga, Chattanooga, Tennessee
Finance professor Dr. Christi Wann noticed some astounding results after her first semester teaching Dave Ramsey's 12-chapter Foundations in Personal Finance. By the end of the semester, her class of 42 students had collectively saved more than $30,000! She was blown away. Not only were her students getting it, but they were also protecting themselves against minor money emergencies that might otherwise derail them from their college degrees. That's a win for the school and a win for the students.
Ramsey Solutions (RS): How did you implement the program?
Dr. Christi Wann (CW): I began teaching Personal Finance as an elective for business majors in the spring of 2014. I loved using the Foundations videos in class, and the students really liked them as well because they were so engaging. After watching the videos, we would go through the discussion questions and classroom activities, and I would share my own personal experiences with each of the topics.
By the summer of 2014, we offered Foundations as an online course called Show Me the Money. This class counted as a general lower-level elective for all majors. We opened enrollment for freshman through seniors. Since the class was only six weeks long, I gave them a daily one-hour schedule to follow so they could get everything done within the shorter timeframe. I also used the online test bank to make quizzes for every chapter, and they got credit for watching the videos—which I could track using Moodle.
RS: How is Foundations impacting your students?
CW: My spring 2014 class saved a collective $30,198 in their emergency funds. That's impressive because at the beginning of the semester, only 7% of the class had a monthly budget and only 31% had an emergency fund. By the end of the semester, 52% had a monthly budget and 79% had an emergency fund!
After we watched the Foundations lesson about emergency funds, I would ask them each week, "Have you saved your $500? Where are you in that?" Then, at the end of the semester I wanted to find out how much they had saved. When they said more than $30,000, I was blown away.
The students who didn't have an emergency fund to begin with saved an average of $500. Those that already had an emergency fund ended up saving closer to $1,500 on average.
RS: Why did you choose Foundations, specifically?
CW: Foundations is so practical. Students are not going to forget what they learn in this class. This is stuff they can use right now. And it helps as they set themselves up to be successful.
Many students drop out of school for financial reasons. But if they take this class and start becoming responsible with their money and have their emergency fund, then minor emergencies like a car breaking down or a medical event won't knock them out of school. This way, they can continue their degrees and graduate with success.
Speak With an Advisor
---
Our curriculum advisors are passionate about serving colleges and universities with questions and needs related to the Foundations curriculum
800.781.8914
No time to call?
Request More Information