More About the Challenge
In celebration of Financial Literacy Month, #1 best-selling author and nationally syndicated radio talk show host Dave Ramsey, along with Churchill Mortgage®, invited high school students to test their personal finance knowledge by taking the $58,000 Financial Literacy Challenge.
Here are the 2017 Financial Literacy Challenge Winners!
Dakota M.
,
Tennessee
|
$10,000 Scholarship
Wesley H.
,
Michigan
|
$10,000 Scholarship
Amanda B.
,
Pennsylvania
|
$10,000 Scholarship
McKenna C.
,
Ohio
|
$10,000 Scholarship
Brian H.
,
Missouri
|
$5,000 Scholarship
Emma B.
,
Florida
|
$2,000 Scholarship
Bennett P.
,
Minnesota
|
$500 Amazon Gift Card
Jason D.
,
Texas
|
$500 Amazon Gift Card
Jaycie G.
,
Iowa
|
$500 Amazon Gift Card
A huge thanks goes to Churchill Mortgage for their generous sponsorship of the contest and their commitment to providing financial literacy resources for teens!
More than a curriculum, it's hope for the future.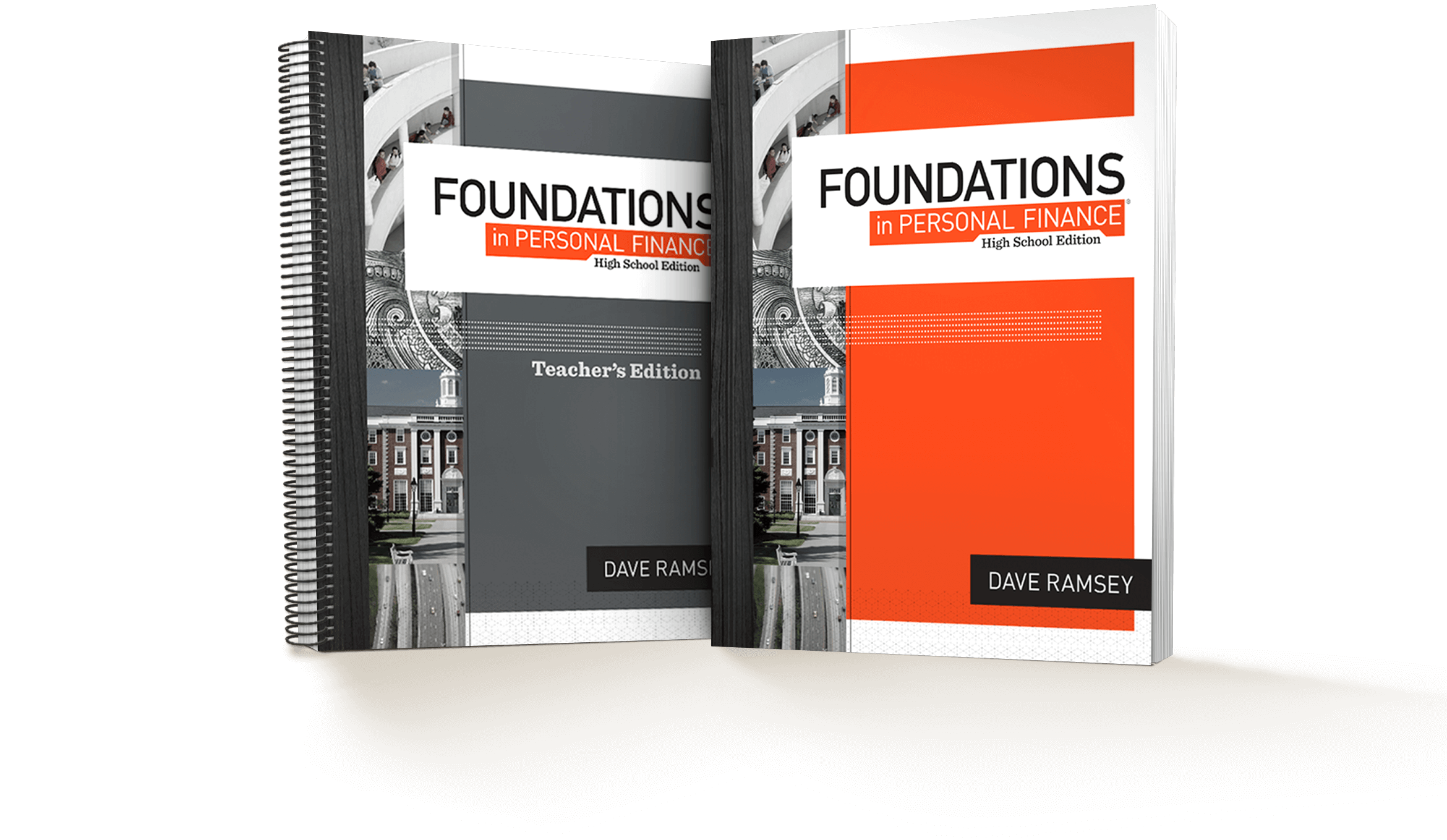 Teachers, did you know?
Fewer than half of high school seniors qualify as financially literate,1 and more than 7 million borrowers are in default on student loans for college.2 Students are facing tremendous financial challenges without the basic knowledge needed to thrive in today's economy.
Because of teachers like you, the Foundations in Personal Finance curriculum is making a difference. One in three high schools across the country are graduating students who know how to save, avoid debt, budget with intention, and build wealth so they can live generously. Now, more than 3 million students have been empowered to make sound financial decisions for the rest of their lives.
Learn more and find out how to bring this industry-leading personal finance curriculum to your school by visiting daveramsey.com/school.
Teachers, for more free samples and resources, contact our team of sponsorship advisors at 800.781.8914!