NO ONE Should Be Stuck in a Timeshare
They Don't Need
Say goodbye to the hassles and headaches of timeshare ownership for good
when you work with our friends at Timeshare Exit Team.
Do these timeshare problems drive you crazy?


High Fees

Those pesky maintenance fees can be really frustrating . . . they never go away and they never stop growing.

Rigid Schedule

Even though you pay through the roof for your timeshare, it seems that you can never actually stay there when you want to.

Lifestyle Change

Surprise, surprise . . . our lives change. Maybe you bought your timeshare a million years ago, and now, due to changes in your family situation or finances, it's pretty much worthless to you.


Problems Selling

Ever tried to sell a timeshare? Talk about a headache.

Why Timeshare Exit Team?
Proven Track Record
Timeshare Exit Team has successfully exited over 5,000 Ramsey listeners from their unwanted timeshares since 2014.
Unwavering Commitment
If you've tried to get out of your timeshare on your own, you know how frustrating it is. So does Timeshare Exit Team. That's why they're committed to getting you out of your timeshare—no matter how long it takes.
Nationwide Support
Timeshare Exit Team has a large network of experts across the country to help you out of your unwanted timeshare.
Help for Those Impacted by COVID-19
COVID-19 is directly impacting people's lives and finances. Unexpected medical bills, unemployment and travel restrictions have led to thousands of cancelled vacations—making timeshares useless at best and overwhelming at worst.
If you can't use or afford your timeshare because COVID-19 has affected you, there is help. Timeshare Exit Team will fight to get you free, because NO ONE should be stuck in a timeshare they don't need.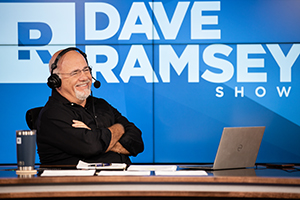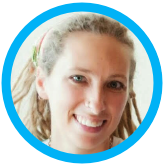 "So grateful to the Timeshare Exit Team. They were super responsive, answered all of my questions, always called back when I needed something, and gave us very clear directions of how it would work, what they would do, and what we needed to do. And . . . they GOT US OUT! Yes, it was expensive, but the money we have saved as a result of getting out of our timeshare has allowed us the flexibility to vacation the way we choose. It's priceless! I'm so very grateful and would recommend them highly!"
— Bethanie M. - Manassas, Virginia
How It Works

Meet With an Expert

Your consultant will review the details of your timeshare to better understand your specific exit needs.

Learn What It Will Cost

No two ownership situations are exactly alike, so your consultant will help you figure out how much your exit will cost. Typical Ramsey listeners get out of their non-mortgaged timeshares for around $5,000 to $6,000.


Know How Long It Takes

These things can get complicated, so expect your exit to take anywhere from six months to a few years. Timeshare Exit Team won't stop until you're out —no matter how tricky the situation, they'll use their outside legal network to free you from that unwanted timeshare.


Start Your Exit

When you decide it's time to say goodbye to your timeshare for good, our team will get going, and your timeshare will be a thing of the past before you know it!

Get Your Free Consultation
Timeshare Exit Frequently Asked Questions
How does Timeshare Exit Team get me out of my timeshare?
Timeshare Exit Team puts together an expert team from an exclusive network of partners who will transfer ownership or negotiate to get you out of your timeshare. Their unmatched, multi faceted approach has helped customers obtain exits from over 1,000 different resorts.
How much is working with Timeshare Exit Team going to cost?
There is no "one-size-fits-all" fee structure. That's because no two timeshares are exactly alike—even at the same resort, they can be different. Timeshare Exit Team will evaluate your unique situation and determine how much your exit fee will be.
Will I get back the money I paid for my timeshare?
Probably not. It's incredibly rare to recover any timeshare fees or payments, and Timeshare Exit Team does not recover money you have already paid to the timeshare. But those past payments don't have to define your future. We've all done stupid stuff with money, but Timeshare Exit Team can help you stop the stupid. Their services exit you from your timeshare to free you from future fees.
Can my family inherit my timeshare?
Yes—74% of timeshare owners have lifetime contracts, and many of those have perpetuity commitments.1 That means your timeshare will keep being a burden to your loved ones after you're gone. While you should seek legal counsel about inheritance issues, Timeshare Exit Team has helped thousands of customers out of their timeshares as they prepare their estate for their family.
What if Timeshare Exit Team doesn't have an office in my area?
In addition to in-person consultations, Timeshare Exit Team offers online consultations, so you can talk to a consultant and ask questions through a secure portal. You can video chat or simply call in as they assess your timeshare status and walk you through what to expect during the exit process.
What if Timeshare Exit Team can't get me out of my timeshare?
If Timeshare Exit Team is unable to obtain an exit for you, you are eligible for a refund of the exit fee, less expenses incurred by Timeshare Exit Team on your behalf. Their team is driven by a deep-rooted desire to help every customer succeed, because at the end of the day no one should be stuck in a timeshare forever. Timeshare Exit Team's strategy and determination have led them to exit over 22,000 families from unwanted timeshares.