Get out of your timeshare
and vacation your way.
Are you stuck in a timeshare nightmare? The Timeshare Exit Team
can help you get rid of it—right along with the hassles and headaches.
Do these timeshare problems ring a bell?

High Fees

Maintenance fees keep climbing every year, even after your timeshare is paid off.

Rigid Schedule

It never fails. When you want to get away, your timeshare is booked.

Lifestyle Change

Sometimes a timeshare isn't a good fit anymore because of changes in family situation, health or even financial priorities.

Problems Selling

Have you tried selling your timeshare? Good luck with that!

Why Timeshare Exit Team?
Proven Track Record
Timeshare Exit Team has successfully exited over 5,000 Ramsey listeners from their unwanted timeshares since 2014.
Money Back Promise
Timeshare Exit Team will get you out of your timeshare or give you a refund.
Unwavering Commitment
If you've tried to get out of your timeshare on your own, you know how frustrating it is. So does Timeshare Exit Team. That's why they're committed to getting you out of your timeshare—no matter how long it takes.
Nationwide Support
Timeshare Exit Team has a large network of experts across the country to help you out of your unwanted timeshare.
Help for Those Impacted by COVID-19
COVID-19 is directly impacting people's lives and finances. Unexpected medical bills, unemployment and travel restrictions have led to thousands of cancelled vacations—making timeshares useless at best and overwhelming at worst.
If you can't use or afford your timeshare because COVID-19 has affected you, there is help. Timeshare Exit Team will fight to get you free, because NO ONE should be stuck in a timeshare they don't need.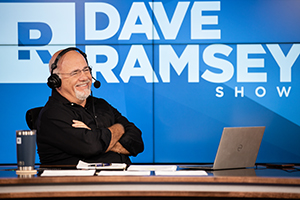 Real Testimonials From Real People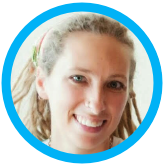 "So grateful to the Timeshare Exit Team. They were super responsive, answered all of my questions, always called back when I needed something, and gave us very clear directions of how it would work, what they would do, and what we needed to do. And . . . they GOT US OUT! Yes, it was expensive, but the money we have saved as a result of getting out of our timeshare has allowed us the flexibility to vacation the way we choose. It's priceless! I'm so very grateful and would recommend them highly!"
— Bethanie M. - Manassas, Virginia
How It Works

Meet With an Expert

Your Consultant will review documents, including your contracts and payment history, to better understand your specific exit needs.

Learn What It Will Cost

No two ownership situations are exactly alike. Your Consultant will discuss the details of your unique case to see how they can best assist you and what it will cost.


Find Out How Long It Will Take

Depending on your situation, it can take as little as six months or over three years if it's extremely complex. Timeshare Exit Team won't stop until you're out, and won't charge you additional fees along the way.


Start Your Exit

If you decide you're ready to say goodbye to your timeshare, you'll complete some paperwork so Timeshare Exit Team can get the exit process started.
Get Your Free Consultation