Pay Off Your Home Faster
With The Right Mortgage Loan
Your house may be the biggest purchase you'll ever make.
The right lender could save you thousands!
Common Mortgage Loan Questions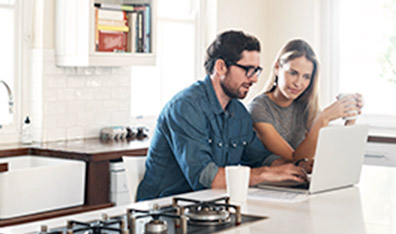 Am I ready to buy a house?
Imagine this: you've paid off all your consumer debt, you've got an emergency fund of 3–6 months of expenses, and you've saved for Dave's recommended down payment. That's how you know you're ready to buy a house!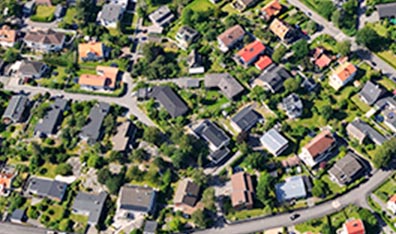 How much house can I afford?
Dave recommends that you get a mortgage payment that's no more than 25% of your take-home pay. With a mortgage you can afford, you'll have less stress and more room in your budget as you work the Baby Steps.
If you need help figuring out how much house you can afford, use our mortgage calculator.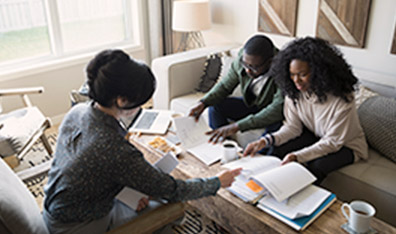 What type of mortgage loan should I get?
A shorter term, fixed-rate mortgage will save you thousands in interest, but there are other factors to consider. It's not just about your interest rate. And certain types of loans can save you a lot of money. Getting a mortgage can seem complicated. An expert can help you through the process

Why Churchill Mortgage?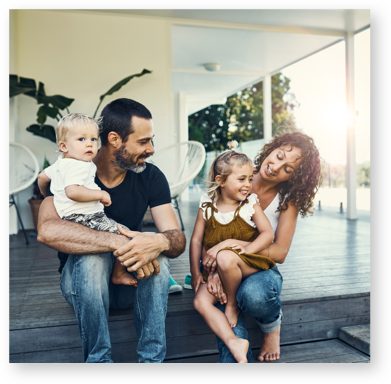 Proven Track Record
Churchill Mortgage has helped thousands of Ramsey listeners achieve homeownership.
Heart of a Teacher
Churchill's Loan Specialists show you the true cost—and savings—of each loan option. They coach you to make the best decision based on your budget and goals.
Office Locations Nationwide
Churchill Mortgage has a large network of experts with offices nationwide, including San Diego, Phoenix, Dallas, and Washington D.C.
Connect With a Mortgage Expert
By submitting your contact information you agree to our Terms of Use and our Security and Privacy Policy. You also expressly consent to having Churchill Mortgage and any of our mortgage partners contact you about your inquiry via text message or phone. This includes but isn't limited to an automatic phone dialing system or an artificial and/or pre-recorded voice by ways of the residential and/or cellular phone number you provided (even if that specific phone number is on a corporate, state, or national Do Not Call Registry). You do not have to agree to receive such calls or text messages as a condition of receiving services from Churchill Mortgage. In addition, by communicating with us via phone, you consent to calls being recorded and monitored. If you'd like to receive daily texts, you agree to receive 25 messages per month. For weekly text alerts, you will receive 10 messages per month. Mobile terms: Email and Mobile Policy. Text message and data may apply. Reply HELP for help. Reply STOP to cancel.
This is an advertisement for Churchill Mortgage. Advertising fees paid by Churchill Mortgage are in no way dependent upon any referral of settlement service business or a particular consumer transaction with Churchill Mortgage. Ramsey Solutions and its affiliates do not warrant the services or products of Churchill Mortgage, nor does Ramsey Solutions make any promise or guarantee related to any services rendered by Churchill Mortgage. Transacting business or communicating with Churchill Mortgage is at your sole discretion. Any services rendered by Churchill Mortgage are solely that of Churchill Mortgage. By submitting your information, you are consenting to being redirected to a third party site, www.churchillmortgage.com. Ramsey Solutions does not warrant third party sites, and it is not responsible for the information contained in such sites.
Churchill Mortgage Corporation, NMLS #1591 (www.nmlsconsumeraccess.org) is an Equal Housing Lender. For more information, go to www.churchillmortgage.com/support/licensing.